Discussion Starter
·
#1
·
All the "10 cars that killed Detroit" stories floating around the interweb got me thinking. It's not like the land of the rising sun has churned out a steady stream of perfection for the last 40 years either. So in a post sure to cause much wailing and gnashing of teeth, I have complied a summary of the worst Japanese cars of all time. This is based on nothing but my completely well informed and insightful opinion, much of which has been lovingly ripped off from real automotive journalists. Following is an alphabetical list I made having extensively road tested each one along with carefully reviewing every data point (sarcasm should be noted).
---
1976-1981 Honda Accord
(Bondo sold separately)
Honda has never been a company known for outstanding corrosion protection, but the early Accords seemed to have left the factory without so much as a single piece of galvanized metal. Anyone today that
complains about a small amount of rust should look at this generation of accord so they understand the true meaning of corrosion perforation.
Although Honda gave the car some innovative engineering in the form of the CVCC engine which required no catalytic converter to meet emission standards, the rest of the car was somewhat lacking. A 5 speed manual was standard. However, an optional obsolete automatic transaxle (known as the "Hondamatic") gave average US buyers pause. It made do with only two forward gears despite being advertised as a 3-speed, treating passengers to a screaming engine and drivers to molasses like performance with mediocre fuel economy to boot. Mercifully, a true 3-speed auto box was introduced for 1980. Aside from that, the aluminum engine might have given its contemporary General Motors counterpart (the Chevrolet Vega) a run for its money in the longevity department. Sales were reasonably brisk given the movement to smaller cars, but this car was anything but the epitome of Honda quality that we know today.
-
2004-2005 Infiniti QX56
(Stop and...whoa maybe not)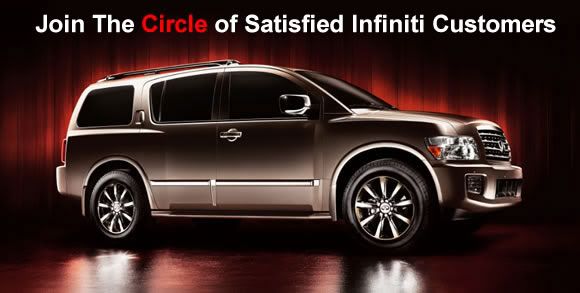 If Infiniti's goal with this vehicle was to be competitive with Land Rover, they surely succeeded in the reliability department. Consumer Reports noted a few years back that the problem rate for these behemoths was an incredible -283% below average. Although the storied British manufacturer of Chelsea Tractors has come close, it has not yet bested (worsted?) this result. Still, the good folks at Nissan should have seen this coming. The recipe of a brand new vehicle on a brand new platform built in a brand new plant with brand new workers (most of whom never worked in a manufacturing environment in their lives) is the perfect storm for having a busy warranty administrator.
While 3,000 mile oil changes may work great for some people, 3,000 mile brake replacements somehow didn't have the same feel-good effect. Not only were the brakes on this nearly 3-ton vehicle undersized, the rotors seemingly managed to warp themselves in the course of a few weeks.
Lawsuits are pending.
Otherwise, the chrome laden truck proved reasonably competent if you didn't mind incessant electrical glitches along with squeaks and rattles that would make a 1979 Dodge Magnum blush. Later model years saw considerable improvement, however.
-
1991-1997 Isuzu Wizard/Rodeo/Frontera
(Feel the magic as the engine dies)
Popular with rugged individualists (or people wanting to look like rugged individualists), the Rodeo was a competent off-road vehicle. Isuzu engineers also had the foresight to provide sufficient towing capacity to bring along a second Rodeo so that people traversing the Sonoran Desert could swap out failing head gaskets, A/C compressors, transmission components, steering components, exhaust manifolds, etc. so they did not become stranded. Those without the money for a parts car had to settle for a Triple-A membership and an easily accessible pool of money for repairs (or maybe just a pool to dump it in). To add insult to injury, poor corrosion protection made most of these vehicles become lawn ornaments in short order.
-
1970-1972 Mazda Luce/1800
(Rotary not included)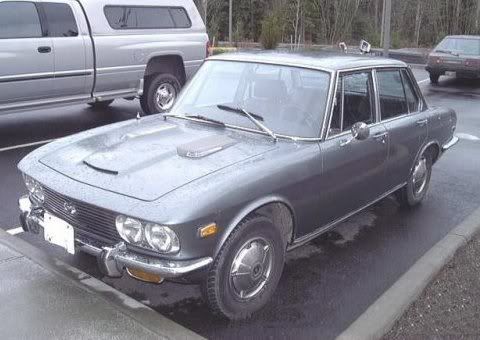 Although Mazda had been making a big splash with its rotary engines around the world, this conventional piston engine car was the first model to see significant distribution in the United States.
Unfortunately, it lacked the brisk acceleration of the Wankel powered cousins with a 0-60 time of 17.5 seconds and a quarter mile coming in just over 20. Add to that unexceptional driving dynamics, bad quality, and an uncomfortable interior and you have yourself the complete opposite of what Mazda usually represents today...well except for the next car:
-
1993-1997 Mazda Capella/626
(Slushbox now includes chunky bits)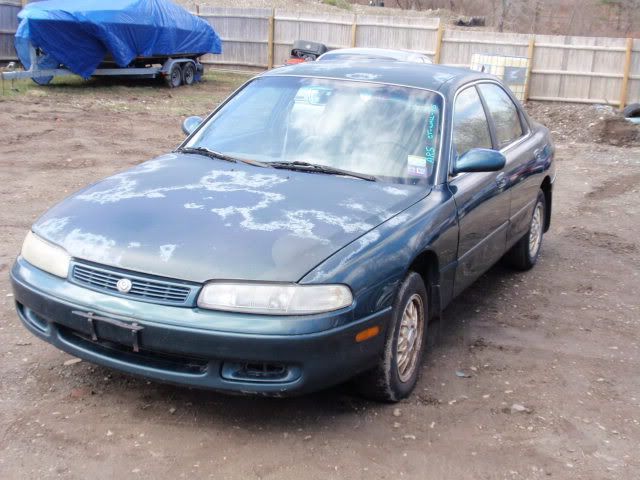 This vehicle wowed most reviewers; earning high praise for its good handling, comfortable and quiet ride, and nice interior. However, owners soon found out that the automatic transaxle was something akin to HAL 9000. You know the story; things started out just fine, but as time went on, random episodes of downshifting, poor upshift timing, clunking, flashing warning lights, and failure to respond to inputs were bound to appear as it seemingly developed a mind of its own. Self destruction was almost always its final act, even after improvements such as synthetic lubricants or transmission coolers were added.
Mazda's
solution to the problem
was even more brilliant in its ineffectiveness.
Oh sure, I already hear the chorus of people saying "if you just get a stick shift, everything will be great!" Unfortunately, the car also managed to eat all of its engine mounts on a regular basis. And that is to say nothing of the countless failing alternators, distributors, CV joints, oxygen sensors, and cooling problems that afflicted this car. As a side note: The Disney film Lilo & Stitch happened to use the same moniker for its fun loving but ever so destructive alien protagonist. Perhaps the writers of the film were bitter former owners.
-
1990-1994 Mitsubishi Eclipse/Plymouth Laser/Eagle Talon
(If Murphy's law were a car, it would be the DSM)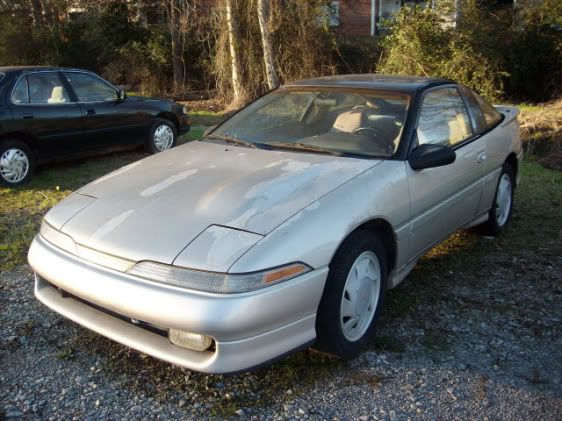 No thread here would be complete without a cheap jab at the DSM cars, and this is no exception. Gaskets, ball joints, radiators, A/C, alternators, differentials, turbos, hatch supports, and steering all seemed to be trouble spots on these cars just to name a few. The cars looked great when they rolled off the assembly line, but the paint seemed to simply disappear when parked outside for any length of time. As fans of the line will surely point out, when everything was working it was a treat to drive. Perhaps these could be called the MGBs of the late 20th century.
-
1981-1993 Subaru Leone/DL/GL/Loyale
(John Deere hat optional)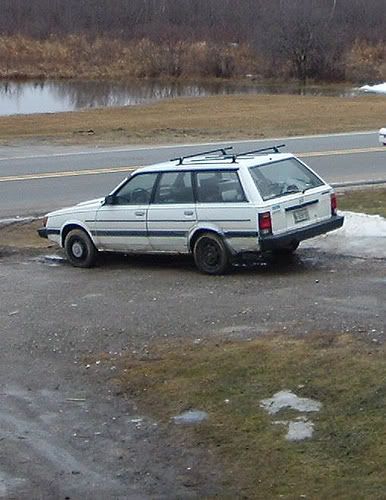 Although the Fuji Heavy enthusiasts find it endearing, the Loyale seemed to have an especially pronounced agricultural throb and growl to the engine which would grab the attention of pedestrians wherever it went as people looked around for an approaching tractor. Not only was the engine unrefined, the head gaskets in this car were a routine maintenance item. This was made more enjoyable (to sadists anyway) by the fact that not only are there two of them (yay boxer!), they're also very difficult to access and replace. And yet, the 90 hp engine provided anything but adequate motivation (an exploding turbo was optional). Corrosion protection seemed a generation or three behind the times as well. At least it was reasonably comfortable.
-
1986-1995 Suzuki SJ/Samurai
(Gravity may not be your friend)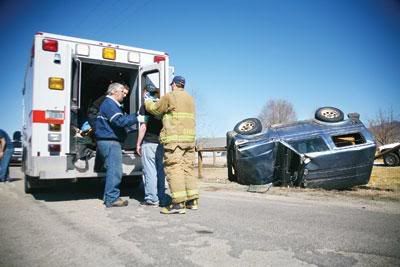 Yes, it's exactly what you expected. This vehicle rolls over in emergency maneuvers in case you hadn't heard. And as if a lack of passive safety weren't enough, the NHTSA crash tests awarded the Samurai 1-star for driver and passenger protection. Although a great vehicle to take off-road, the on-road experience was the very definition of sub-par. Passengers enjoyed a loud, harsh riding, and particularly uncomfortable (especially if you have to sit on a soaking wet seat because the canvas top leaks) SUV. It's impressive that the car managed to be on sale for so long, although sales dwindled considerably after the rollover controversy began. Despite the lawsuit against Consumers Union, Suzuki's own internal documents
expressed considerable concern
regarding the safety of this SUV.
-
1983-1988 Suzuki Cultus/Chevrolet Sprint
(Owners ended up running away from it)
Its 3-cylinder engine may have had 60° of "silence", but this predecessor to the already bemoaned Geo Metro ended up having one of the noisiest cabins of any modern car with its almost complete lack of sound insulation. Add in a back-breaking ride, glacial speed acceleration, a cramped interior, so-so handling, and uncomfortable seats and you had probably the worst car for a road trip since the 1908 Model T (and the latter was at least decent off road). The upside to all this was fuel economy that could reach 50 mpg on the expressway.
Of course the ballyhooed turbo model changed the Sprint's personality considerably, and most certainly does not belong on this list with its entry level brethren.
-
1991-1995 Toyota Paseo
(A sheep in sheep's clothing)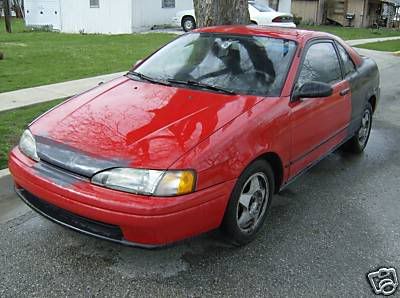 Perhaps drivers of this aptly named car are all environmentalists and like to use alternative transportation. It just so happens that "Paseo" can mean "To Walk" in Spanish, which is probably what most owners felt like doing every time they drove somewhere. Basing a sports car off an economy car may have worked for Volkswagen in 1976, but the donor car here lacked anything close to outstanding engineering and driving dynamics and it showed in the final result. The 1.5L engine was reasonably peppy and returned excellent mileage. However, it had an eating disorder whereby it would either consume copious amounts of oil or become starved of it and ruin the bearings (or both!). Leaking radiators along with mediocre paint and corrosion protection round out this lump of a car.
---
So there you have it. Clearly the American automakers never had a monopoly on mediocre cars, they probably just sold more of them and managed to aggravate more people as a result.