I've been restoring a fairly clean original 83' with working factory a/c, 5 speed 1.6 diesel, original rust free west coast body and paint. My goal is a fun to drive usable clean daily driver status high m.p.g. small pickup for the wife.
In breif, So far:
1] fully rebuilt, blueprint and balance original engine: Giles super pump, built injection pump replaced leaky restricted unit, rebuilt injecters, timing set @ .95, all new motor mounts
2] Scirocco 4-2-1 manifold & down pipe + 3" SS exhaust for enhansed eXhaust flow & future turbo
3] new carpet dark brown
4] UPGRADED Recaro seats w/ mk2 power track upgrade
5] UPGRADED Pioneer DEH P3500 headunit with 8 speaker seperates
6] UPGRADED LX woodgrain dash w/ 6k tach, backlit
7] UPGRADED Cabriolet console & VDO voltage, oil temp. & pressure gauges, backlit
8] UPGRADED GTI 4 button leather steering wheel
9] UPGRADED intermittant wiper upgrade.
10] UPGRADED Scirocco larger 10.1" vented brembo gold cross drilled rotors, rebuilt calipers.
11] UPGRADED H/D leaf rear springs and over load extra from parts truck.
12] UPGRADED dual remote cabby mirrors, when thru door internal workings, lube ect...
13] UPGRADED "lights left on with key off" warning buzzer
14] upgraded Factory 3 piece slider rear window with new latch
15] "FATTY WIRE" fuel heating system, self regulating with 3 temp. settings
16] sylvania high output headlights and fine tuned adjustment. new headlight switch & all dash bulbs
17] 4 re-polished snowflakes rims, new 185x65x14 altimax hp tires.
18] been locating misc. body misc. for paint soon? Got flairs,
[email protected]
@king for front euro bumper & duckbill spoiler. May entertain doing newer gti style body kit
19] 5 speed transmission inspected & resealed using 75x90w redline GL-4 synthetic
20] resurfaced flywheel, new clutch disc., pressure plate & throwout bearing
21] factory A/C (re)converted back to ice cold R-12. :thumbup: new O.E.M. heater core
22] new battery & disconect
23] rebuilt lower arms, new performance gas struts & 4 wheel align
dedicated picture thread of the progress below (note: some post answering questions have been removed to declutter and condense)
http://forums.vwvortex.com/showthread.php?5516608-83-Caddy-build-woo-hoo
as purchased:
note the driver seat had been chopped...:screwy: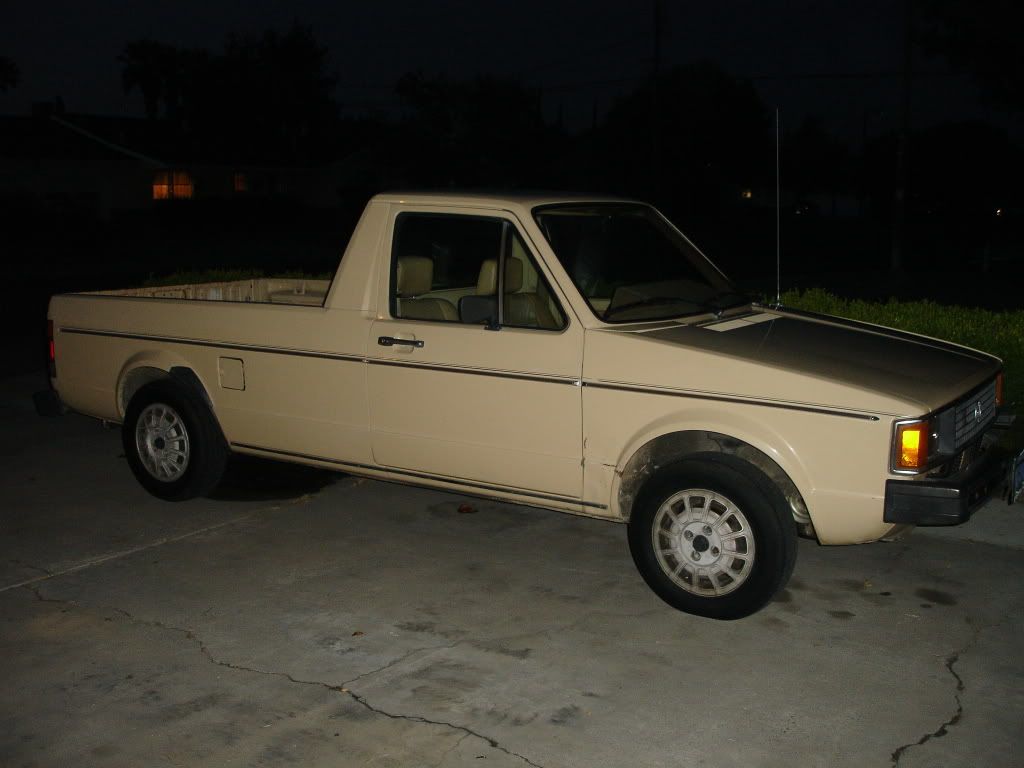 Not the best looking rims. 4 different size brand age cracked tires:thumbdown: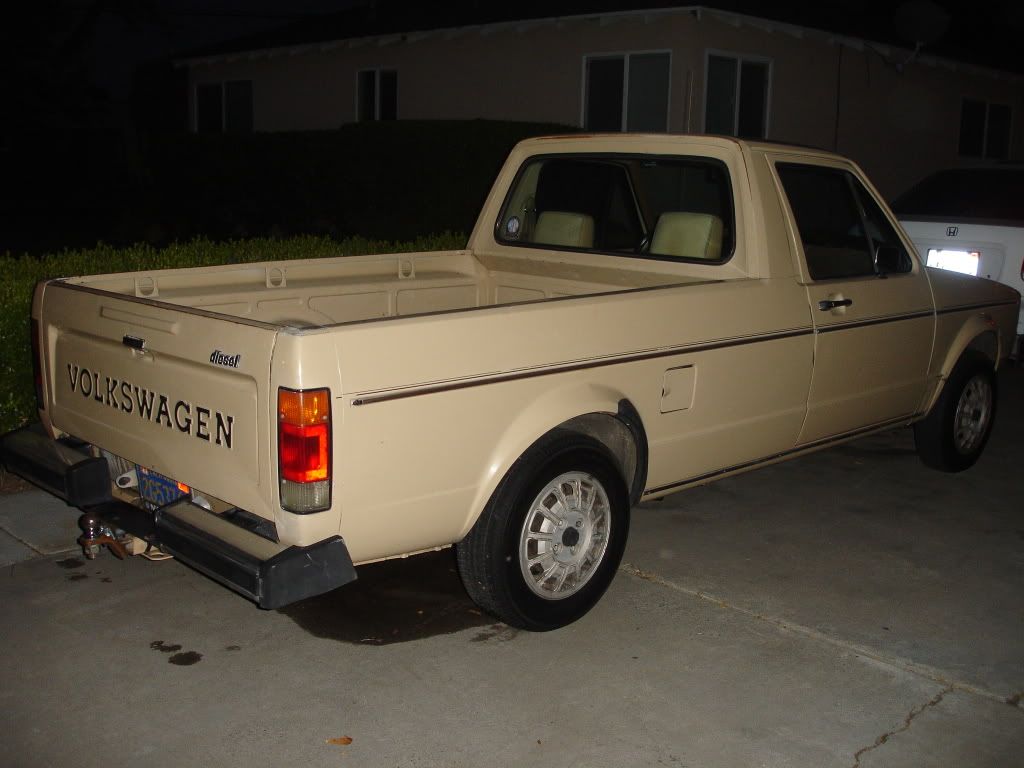 a few spots to deal with this summer. GTI flares await and
[email protected]
@king for euro front bumper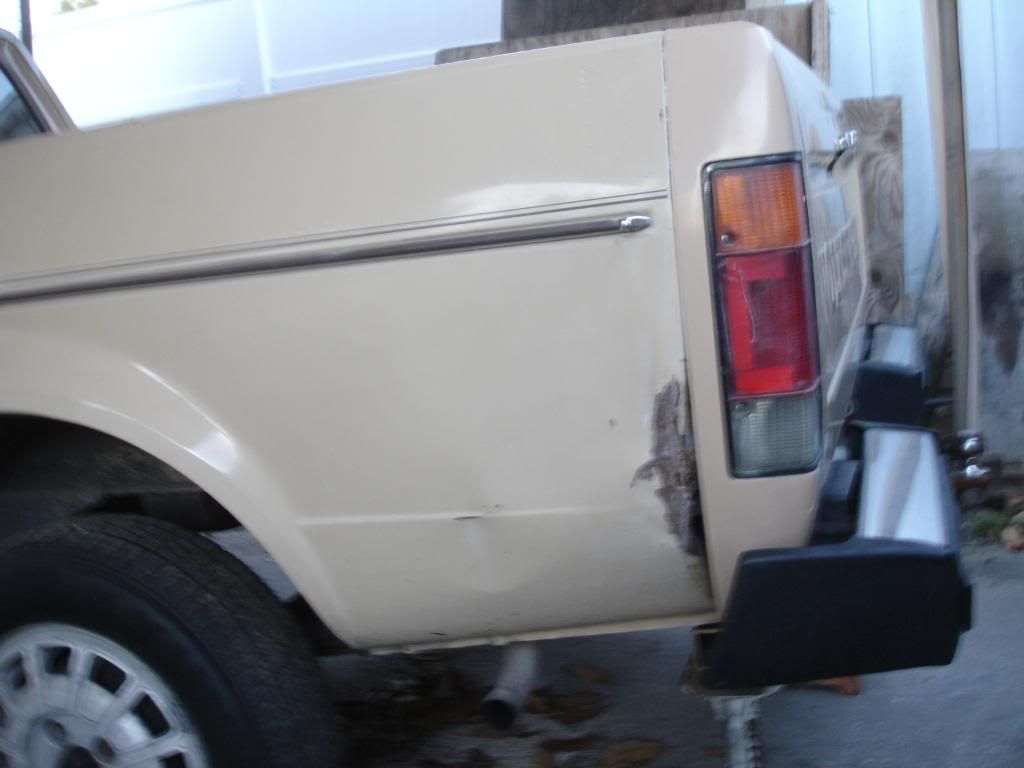 Next to the parts truck. Up on stands getting variable overload springs
Fresh car wash, Polished snowflakes with new directional altima rubber. Keeping the ride height as it will be used light duty. notice interior in process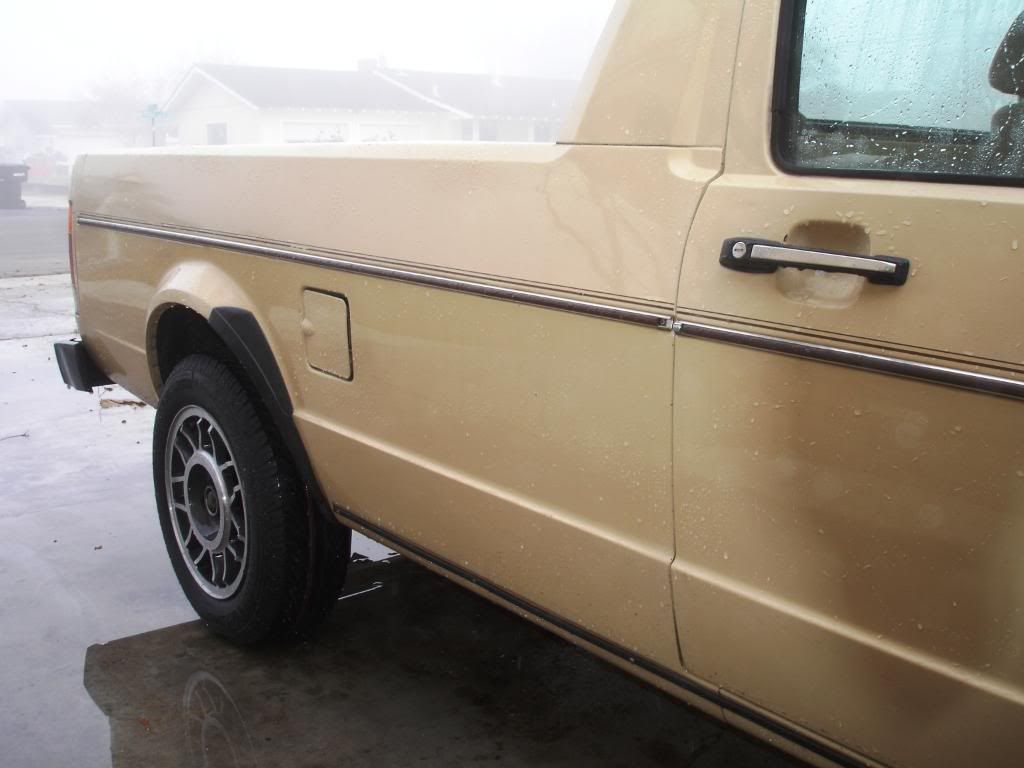 I love the built in hold down ties in the bed. 1983 ONLY???
Remote GTI mirror upgrade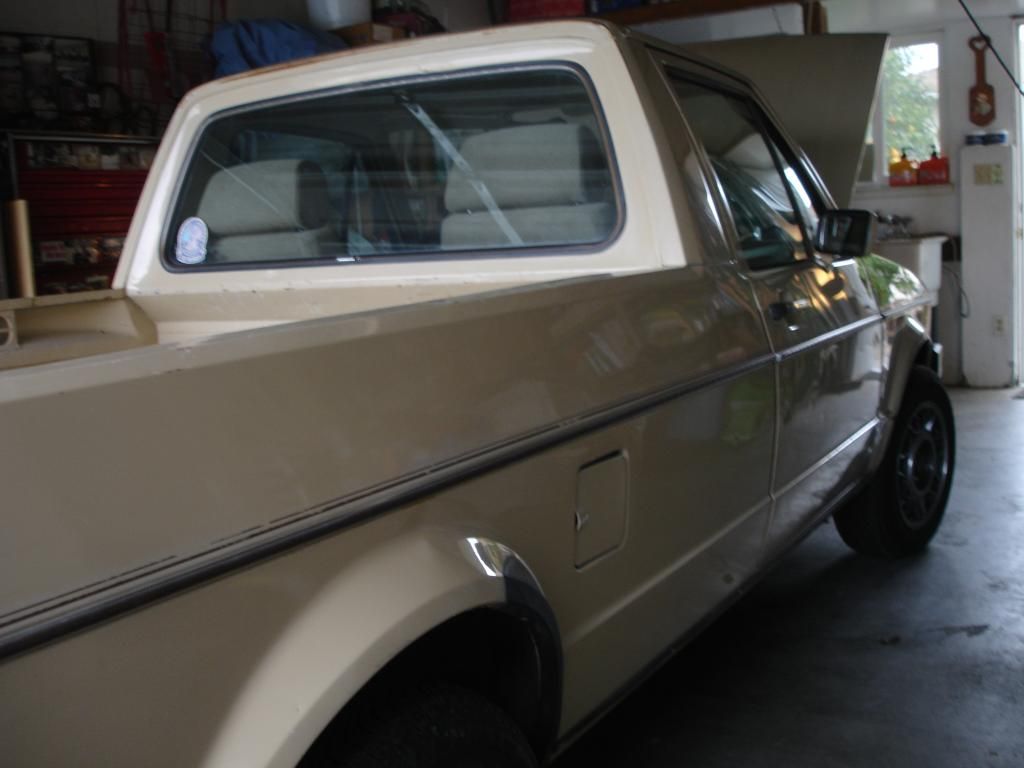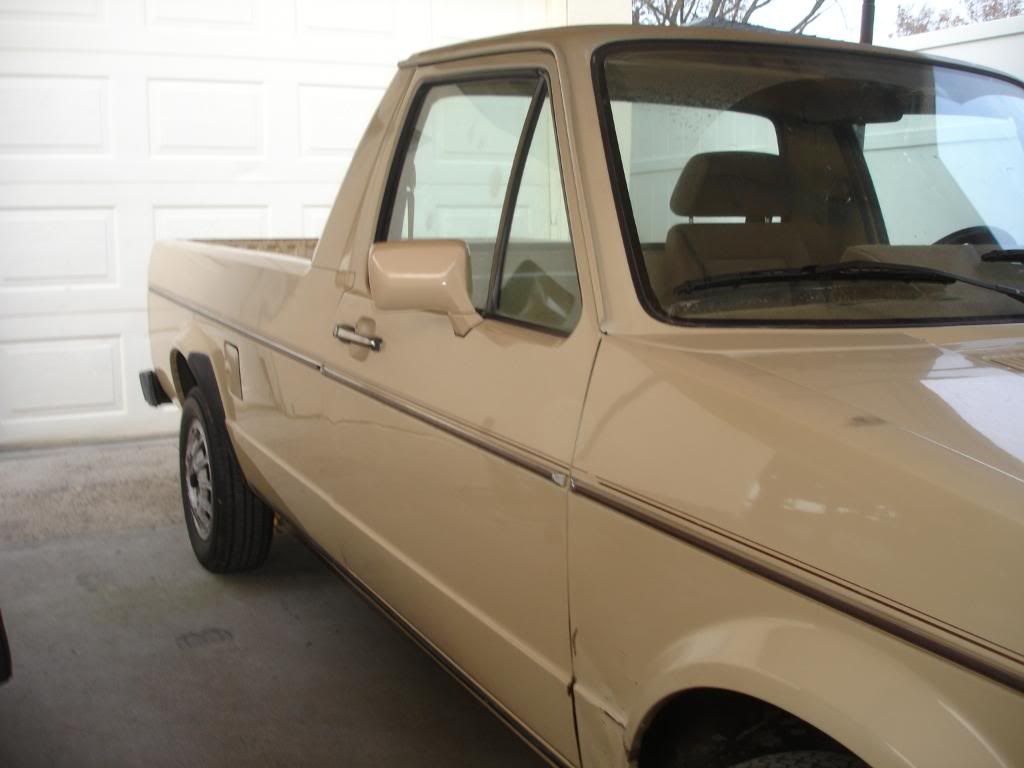 rust free. I can't find ANY rust.:heart: Giles modified injection pump, all new motor mounts, belts, filters.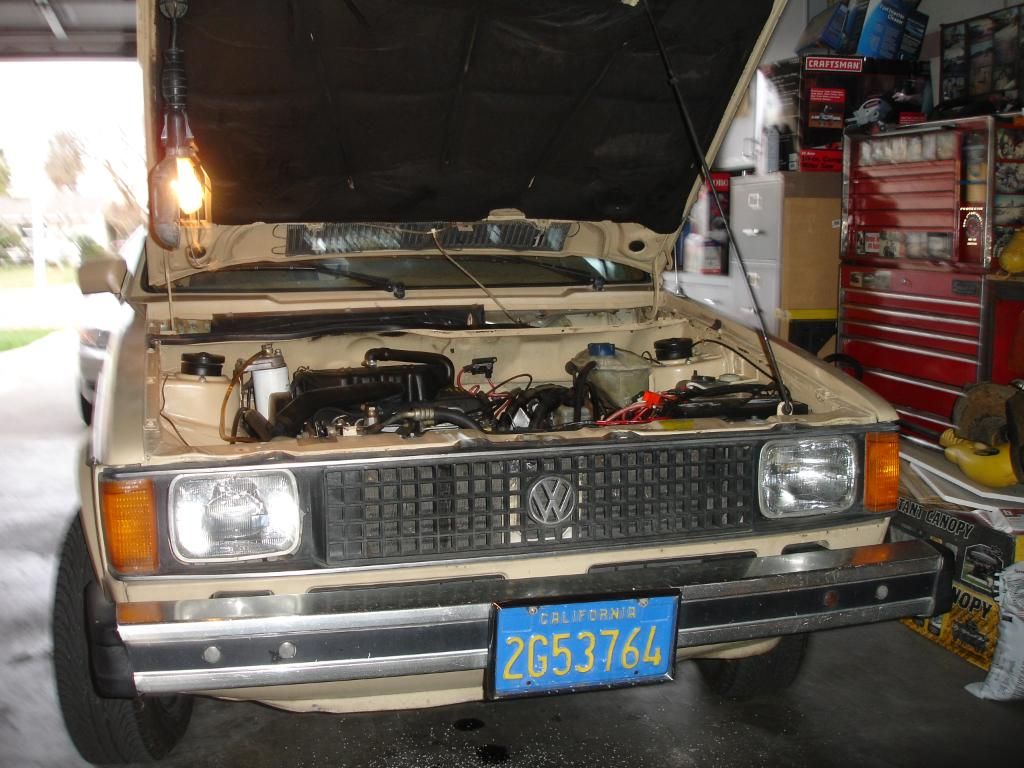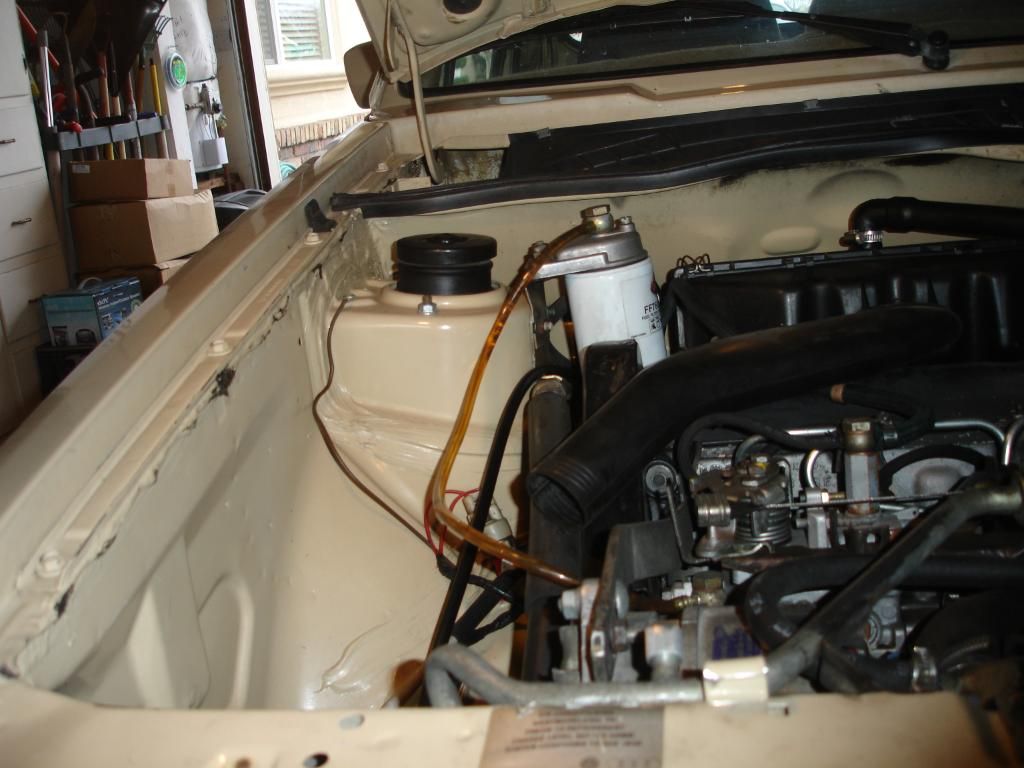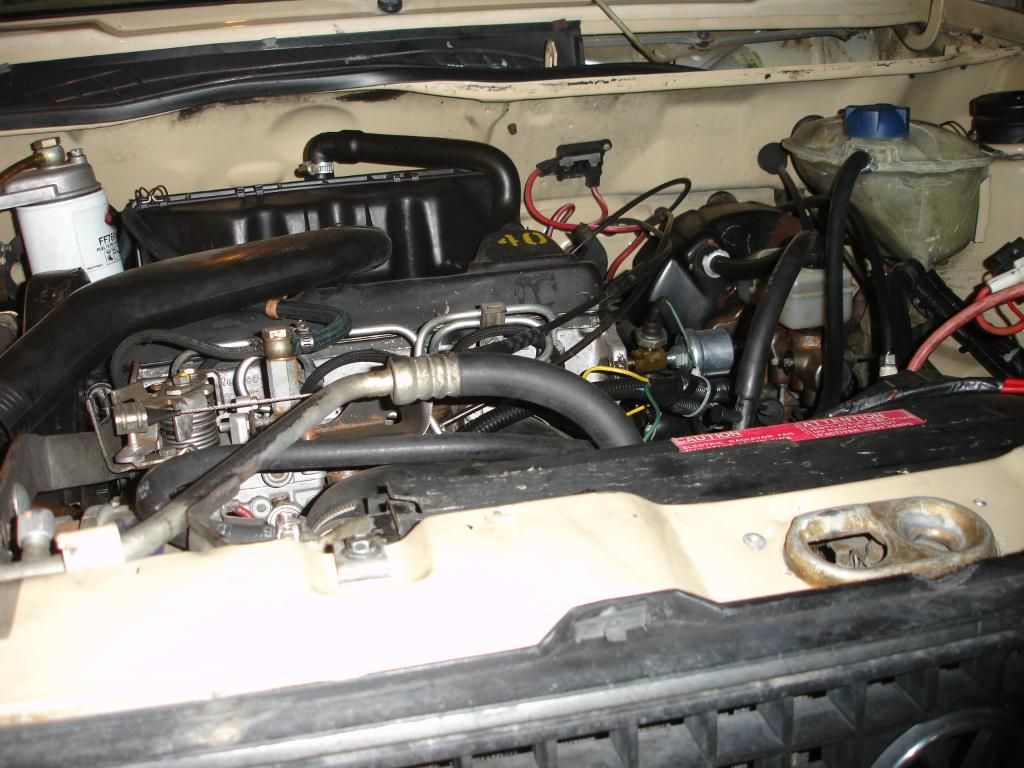 Set of nice Recaro's going in on Mk2 power tracks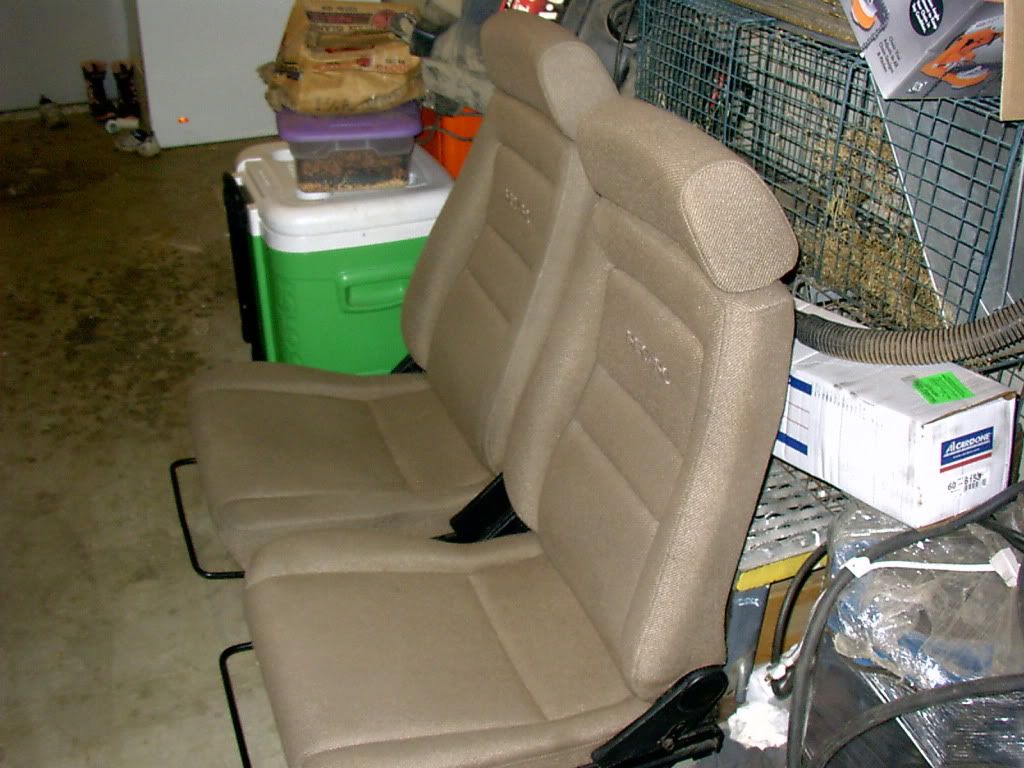 Test fitting seat. Temp. mounted on universal recaro tracks:thumbdown: Mk2 power bracket, wired & fired, work much better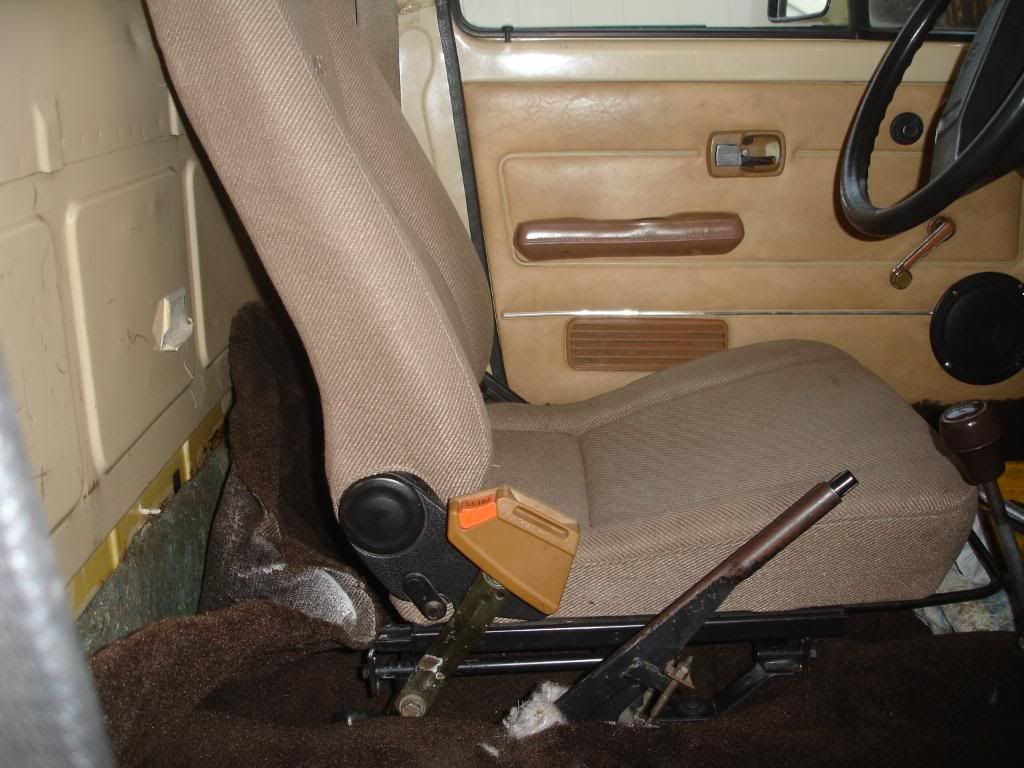 LX wood grain dash with added backlit tach., picture is obviously PRE S-1 Scirocco 3 spoke wheel & pioneer system install, Cabriolet center console & gauges. Little upgrades like intermittant wipers, lights on/key off buzzer, recalibrated speedometer to GPS. better pictures soon to come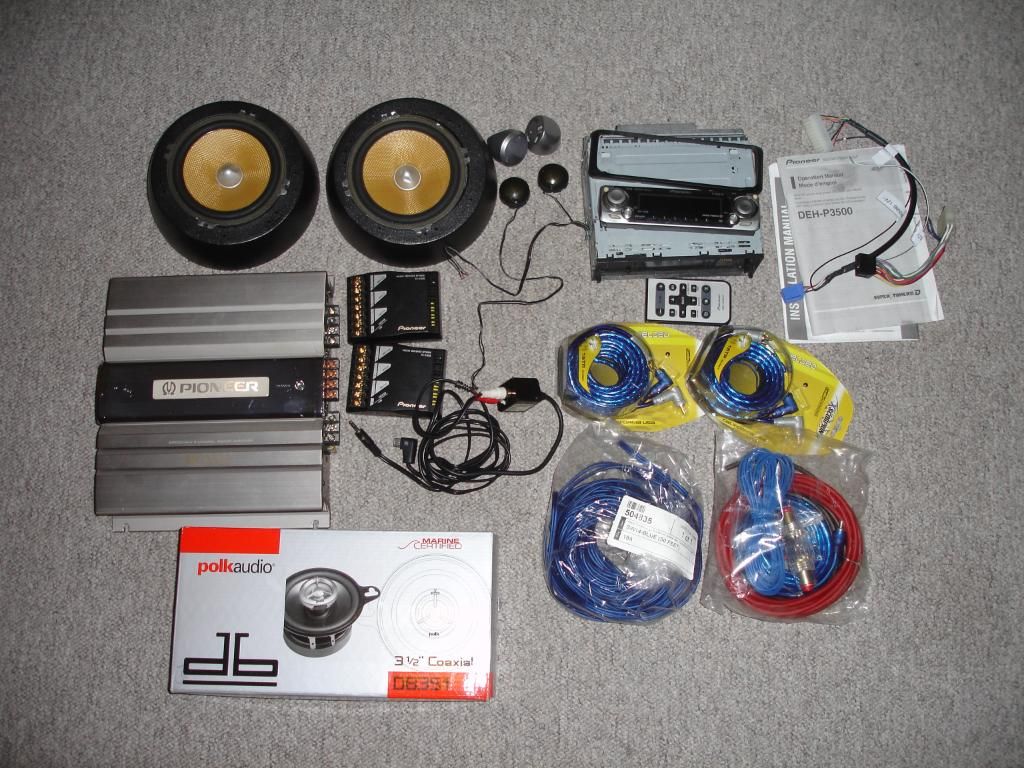 was going to use my mint 4 button GTI until I decided the dark brown 3 spoke worked better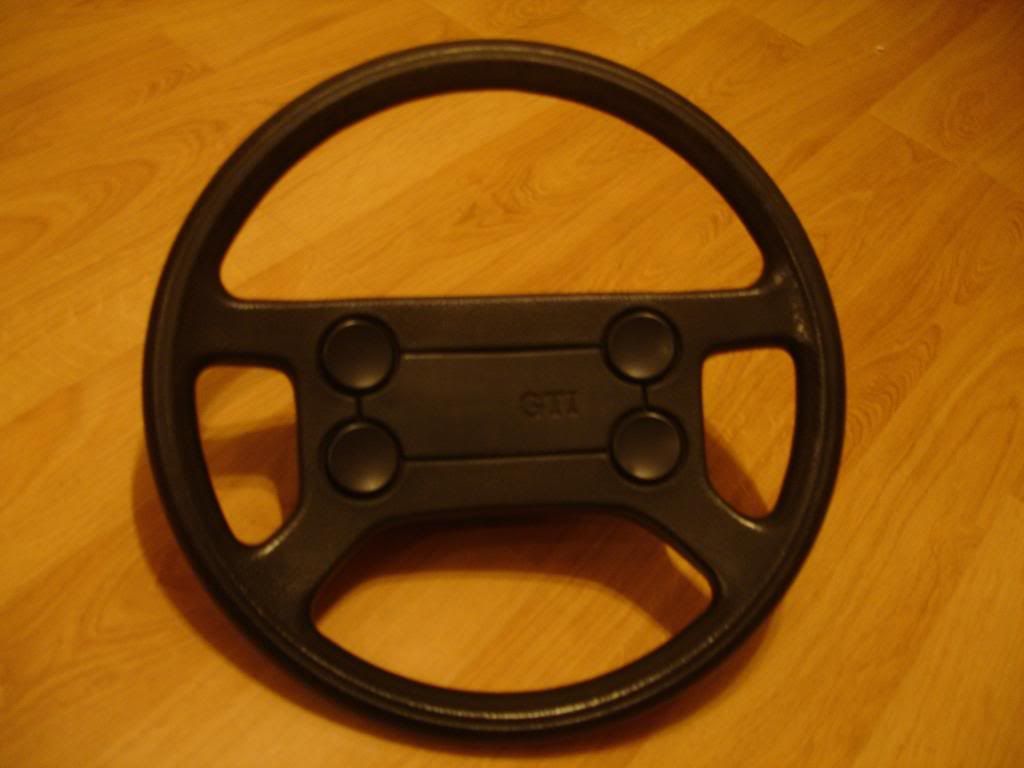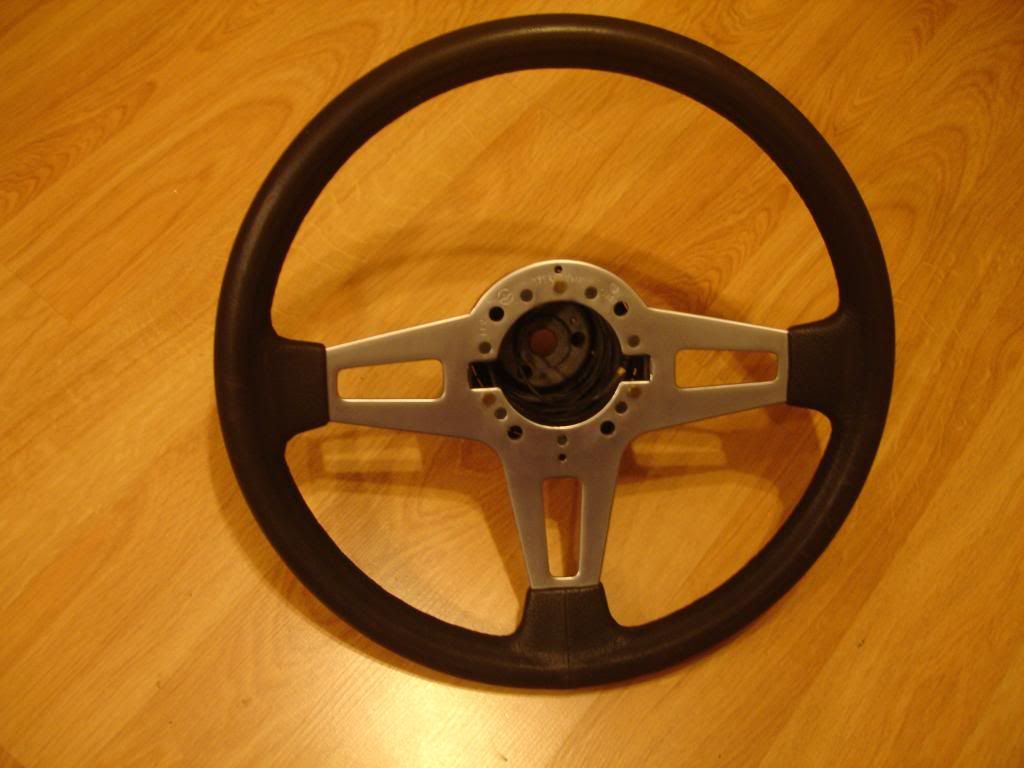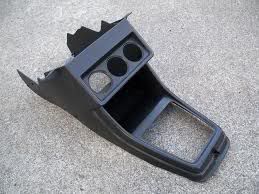 Raunchy carpet... you're outta here. New makes a huge differance. Pictures to come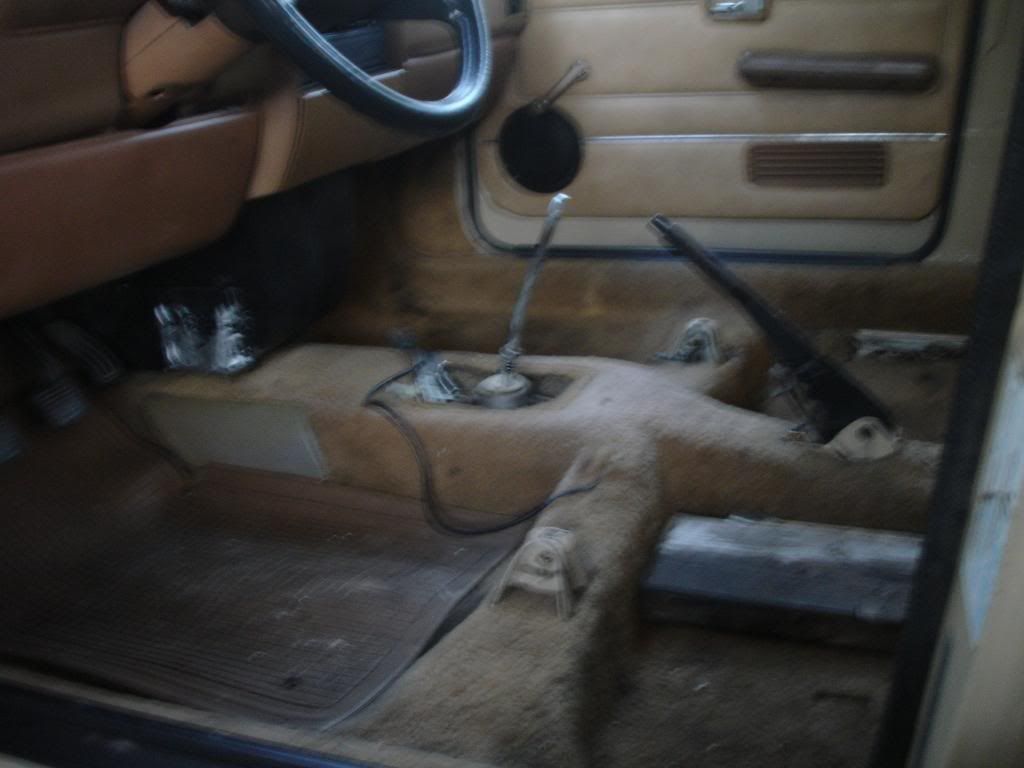 intermittant wiper upgrade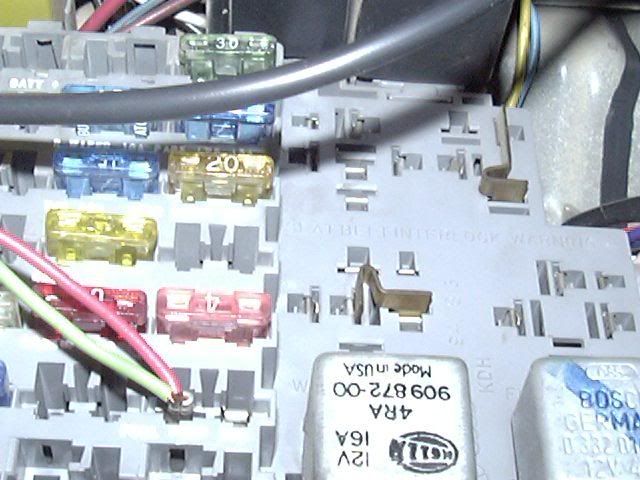 Need a set of these in tan :thumbup::thumbup: