Here are the vids of it in action after the TDI swap was complete:
Lifted MKII Golf Diesel TDI Conversion Offroad Videos
Monday 5-14-07: Clutch Fails
calls made throughout the week.
Friday 5-18-07: i met Donald (Goat) @ 6:30 & the descidion was made.
Saturday - swap is on!!!
This car is a bone - stock 1986 Golf Diesel that i picked up off craigslist several months ago & swapped passat suspension & a hitch onto.......
getting the TDI out of a donor mk3 jetta.
The jetta is getting a 1.6 Diesel from a donor mk2!!!
here goes!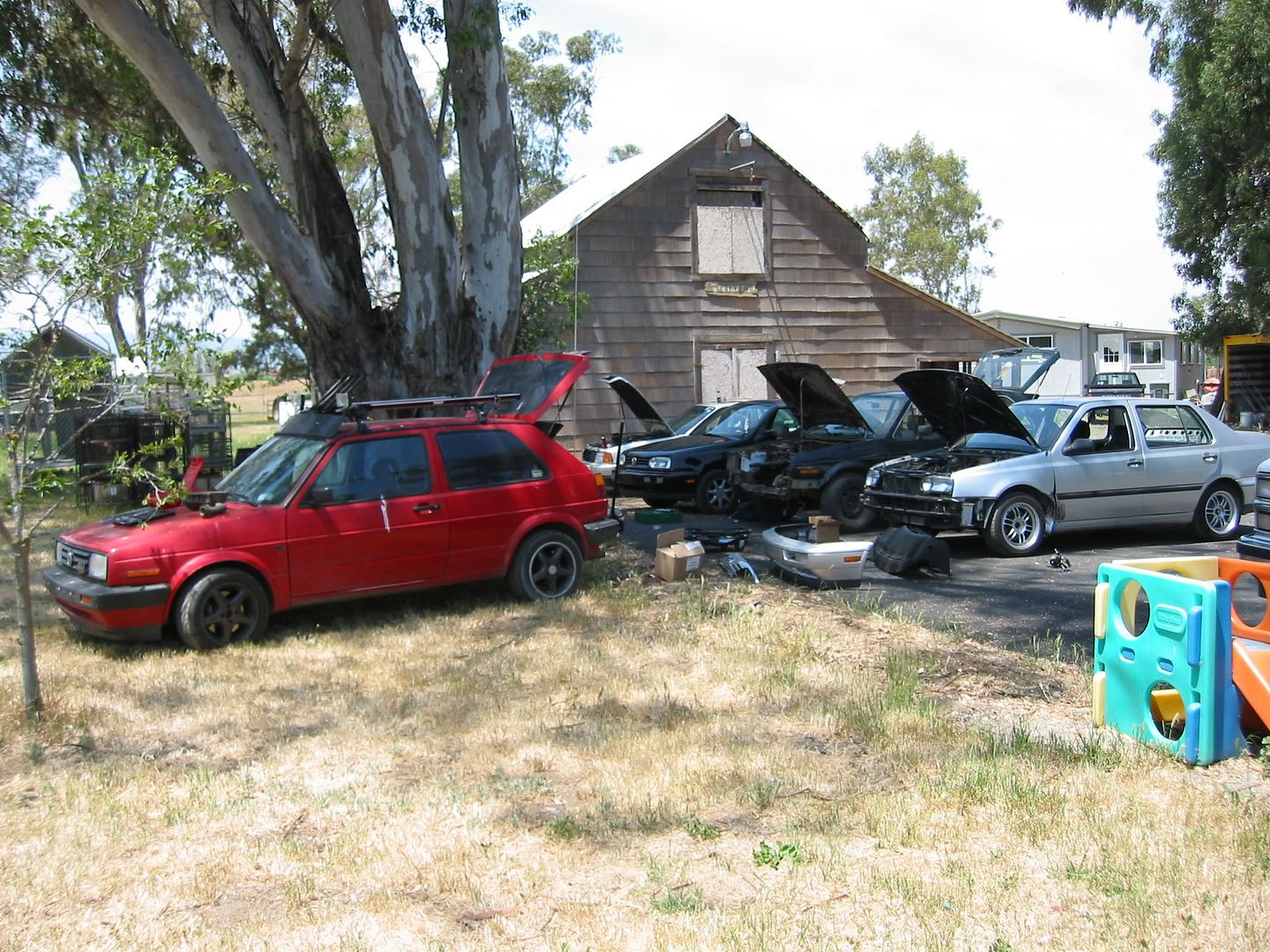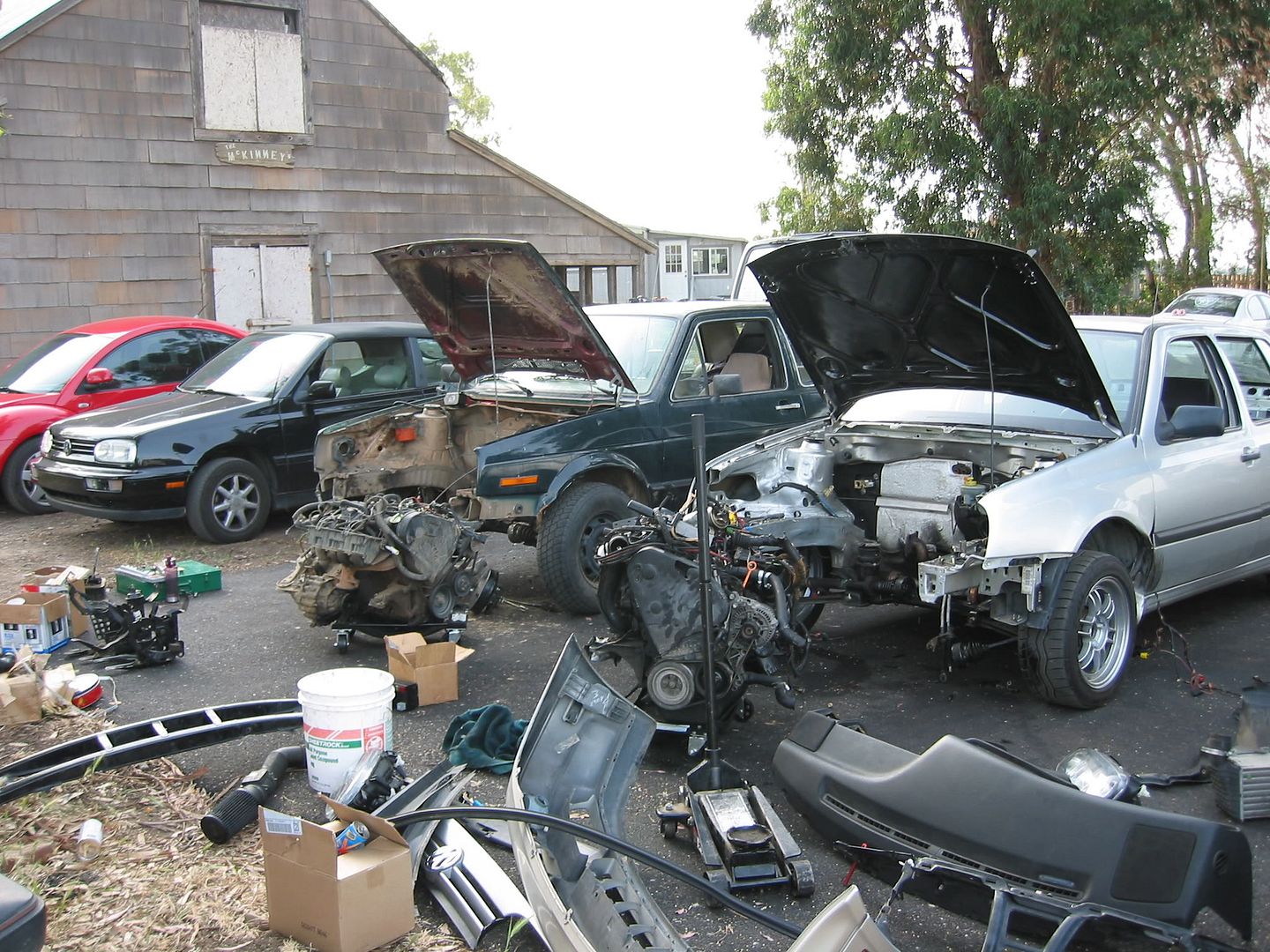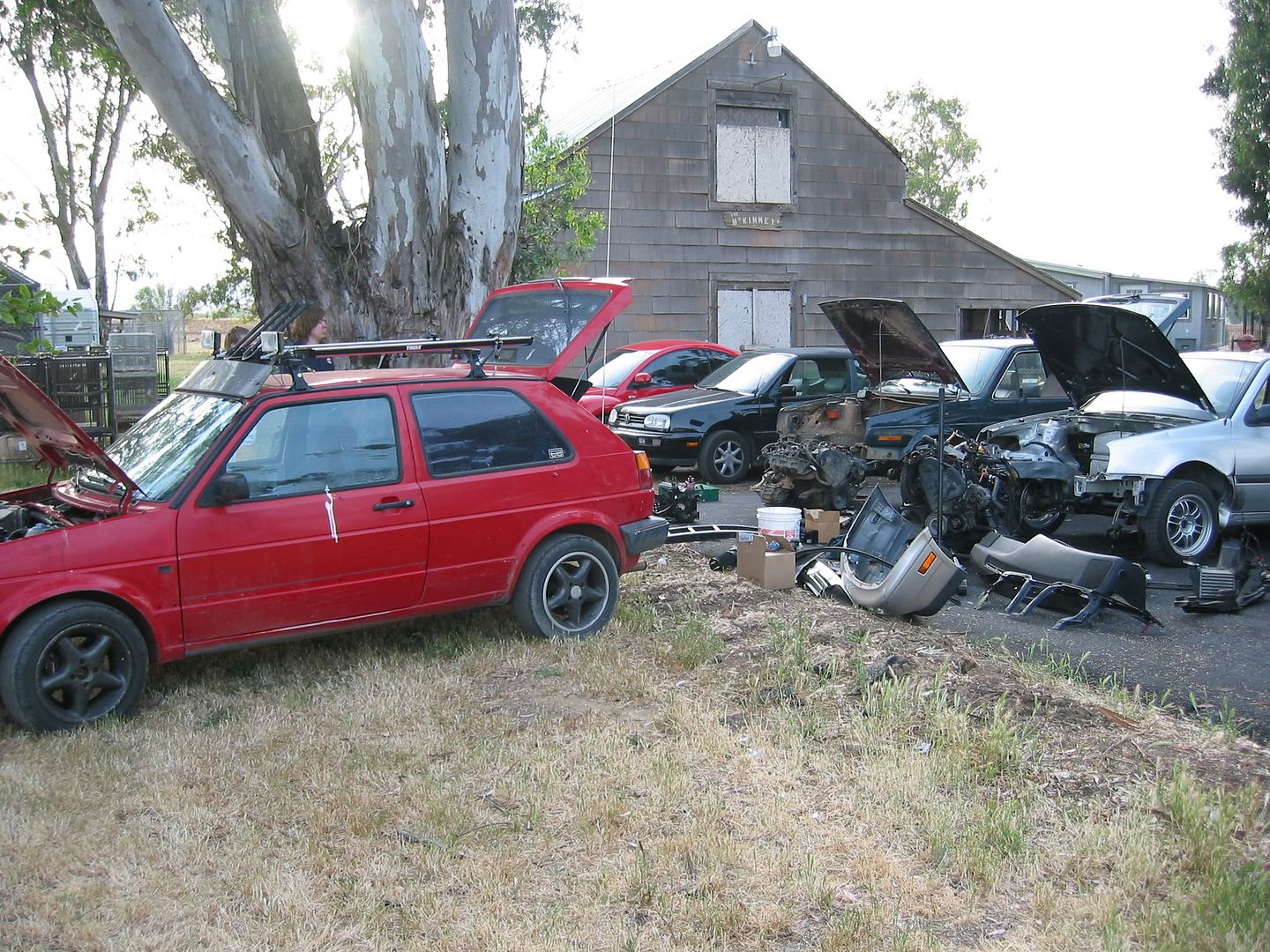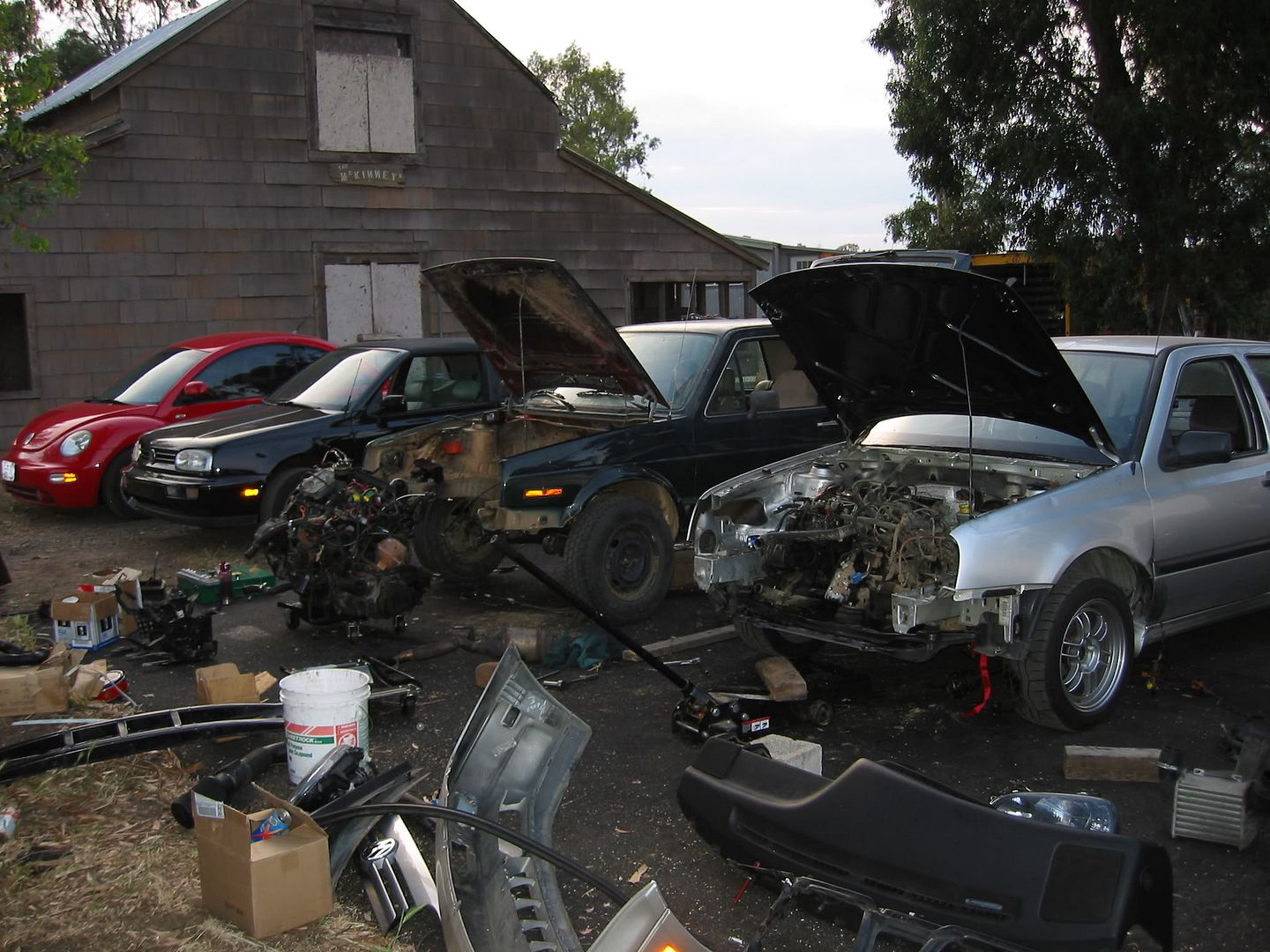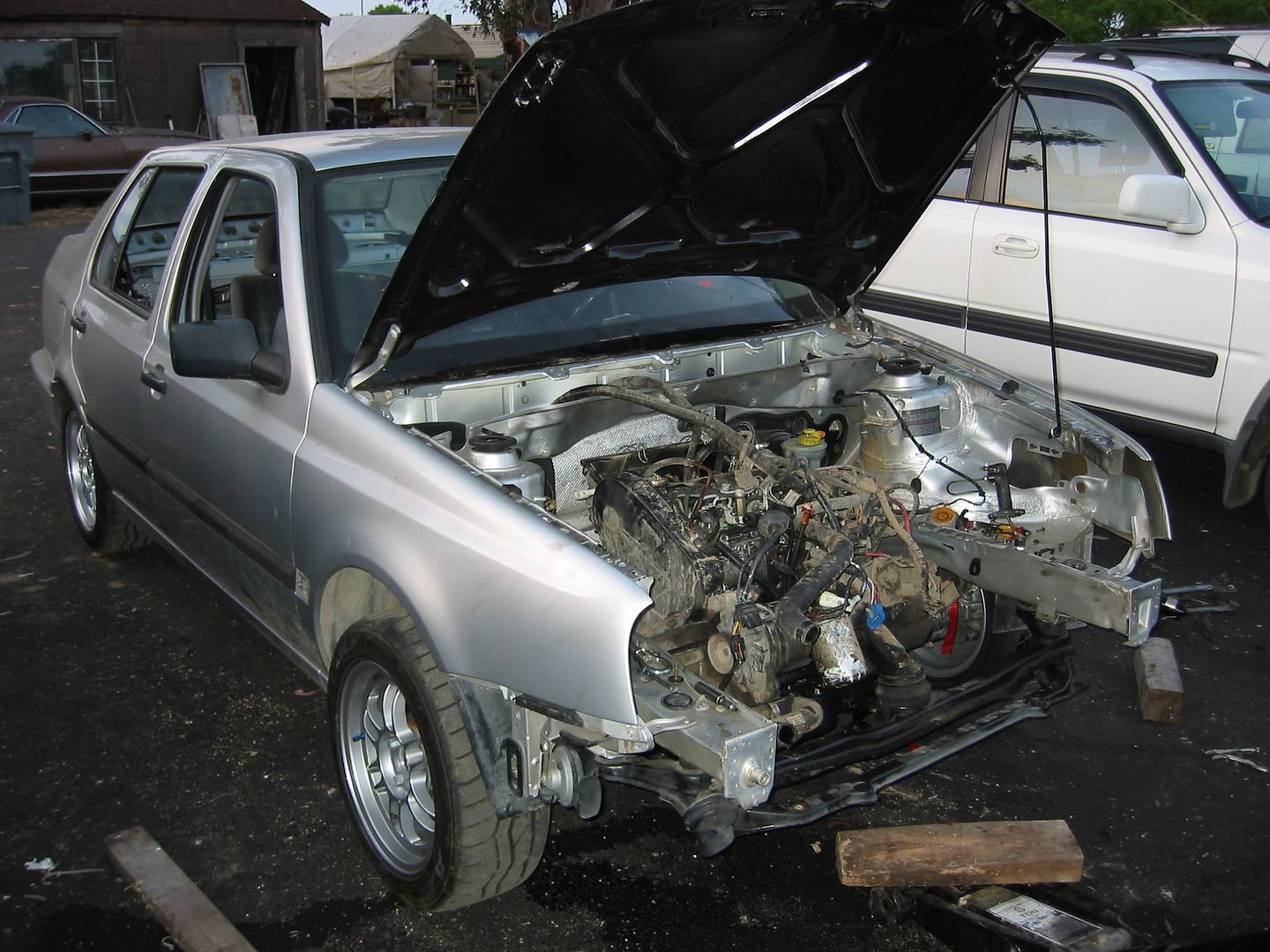 And yes..... - that's a 1.6l in an mk3!!!!!
and you might have noticed the assortment of corrado parts here as well.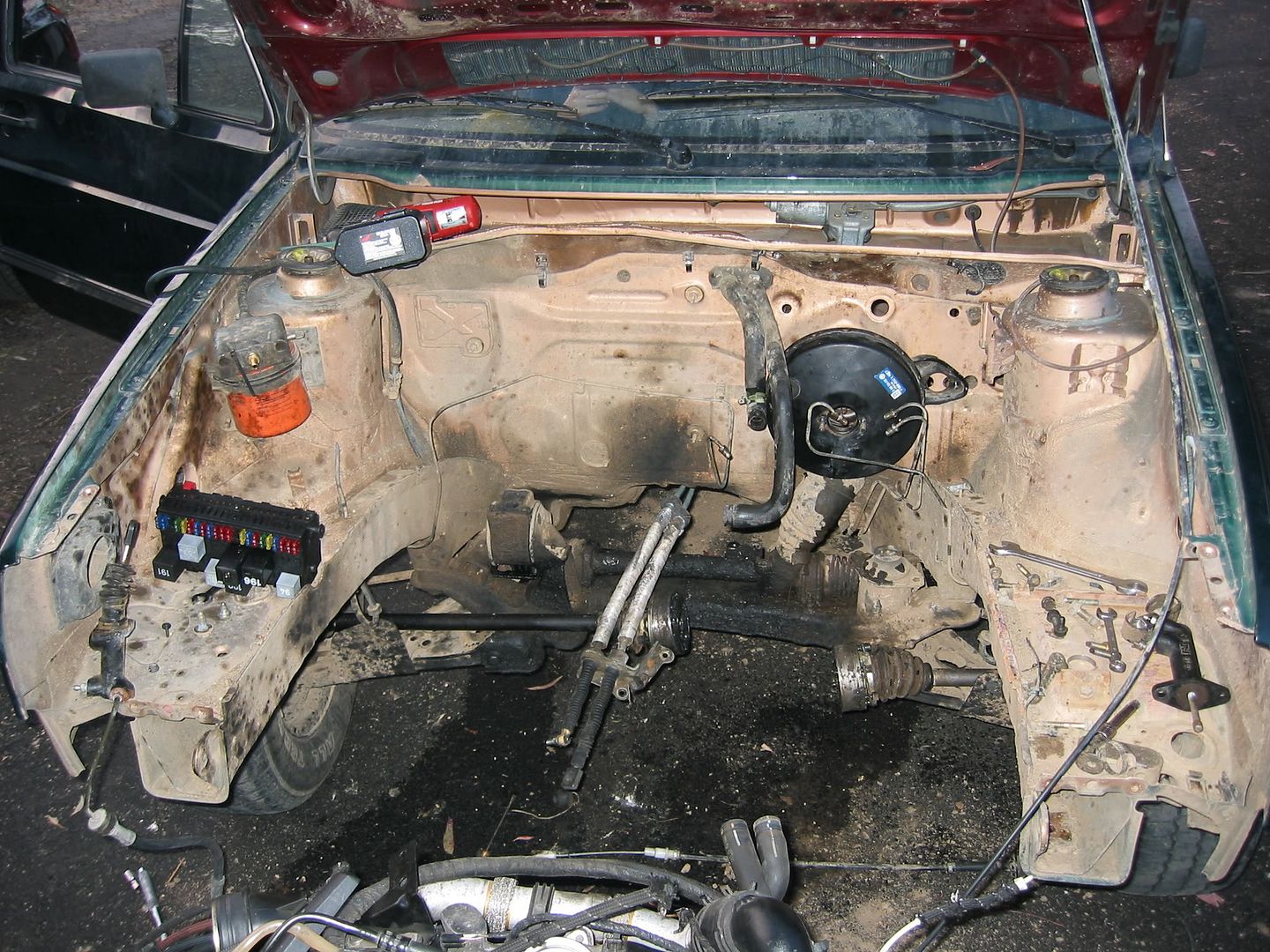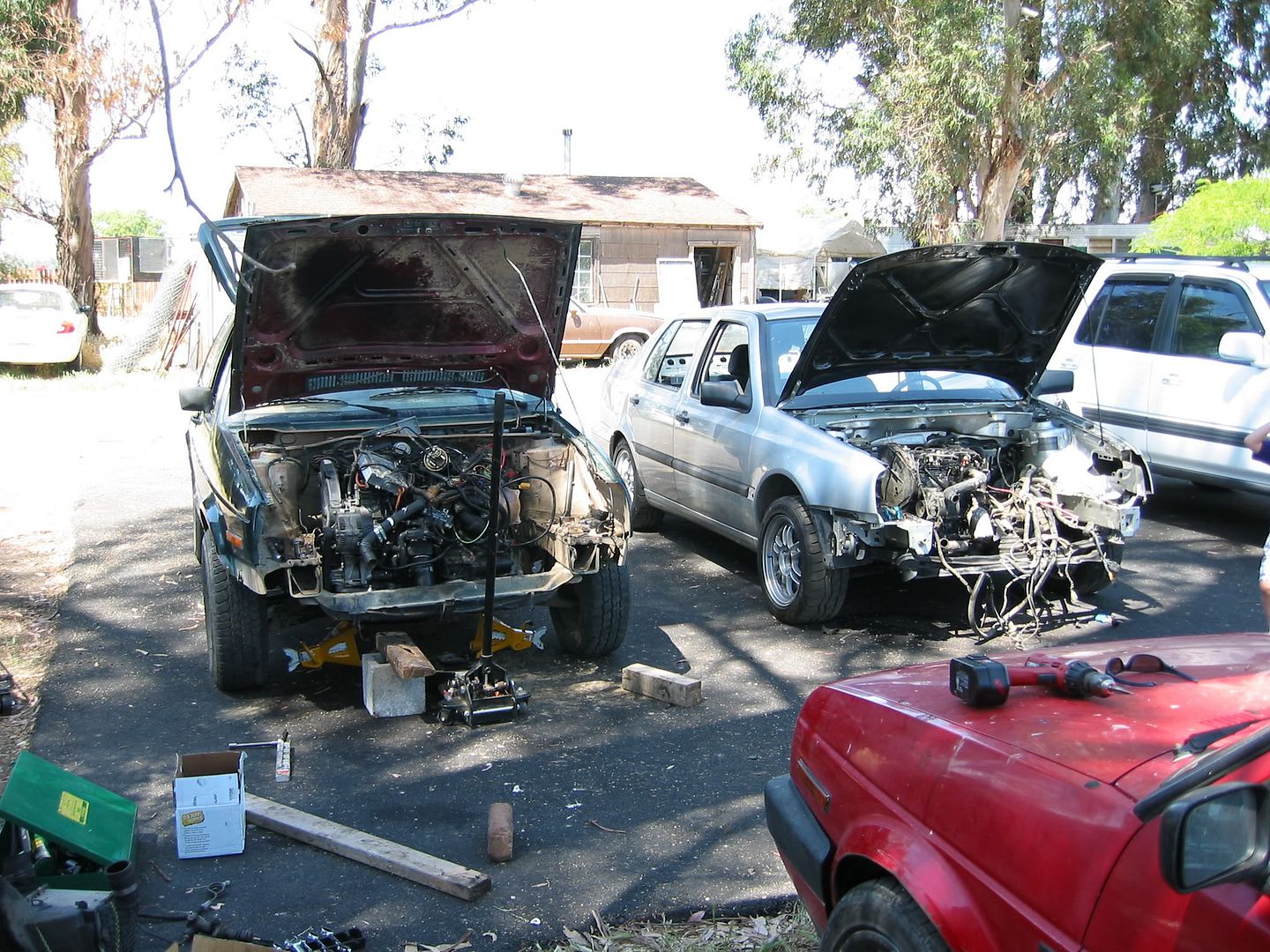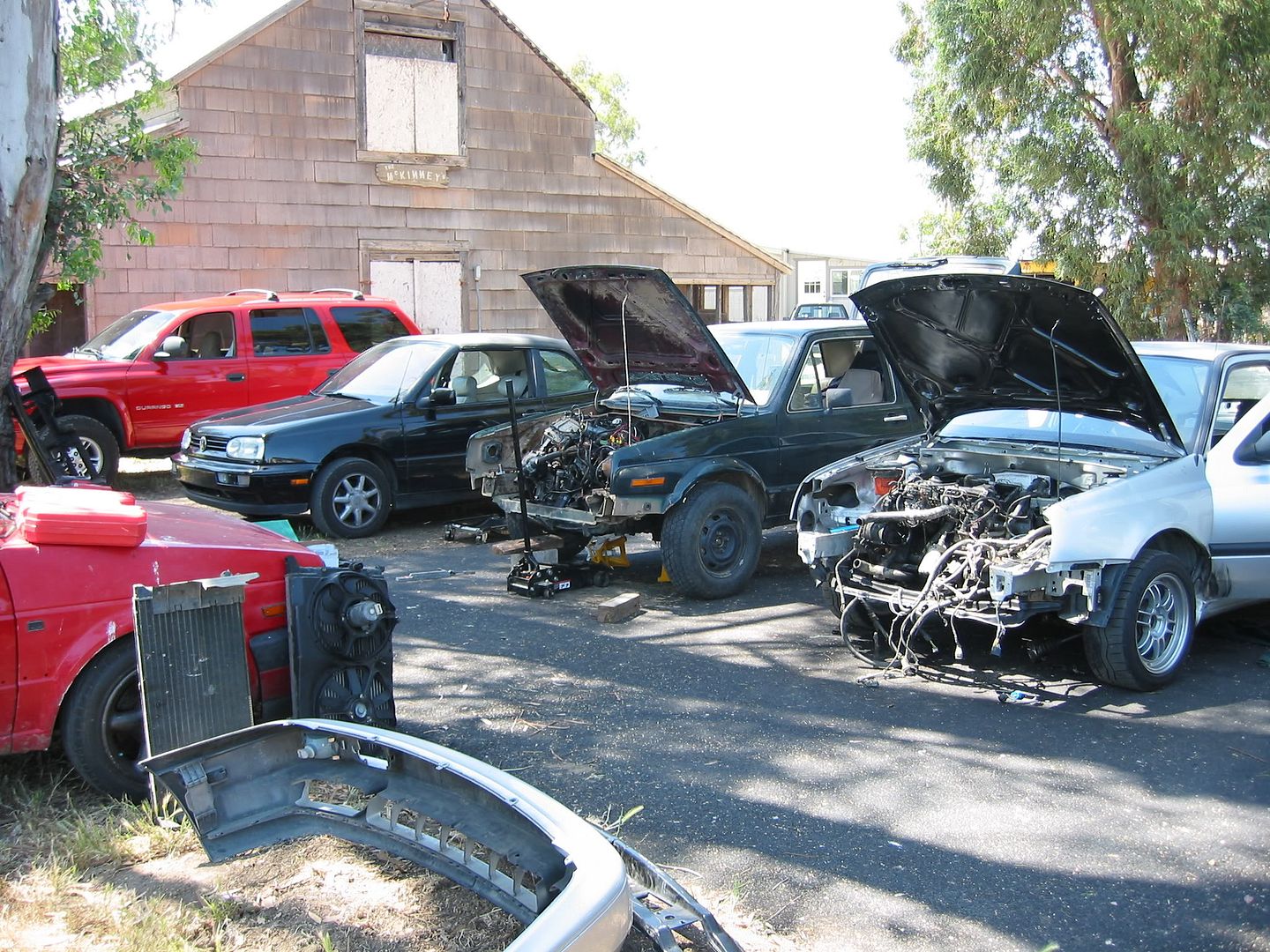 and here are the 2 cars monday morning.
a 1.9 TDI MK2 Golf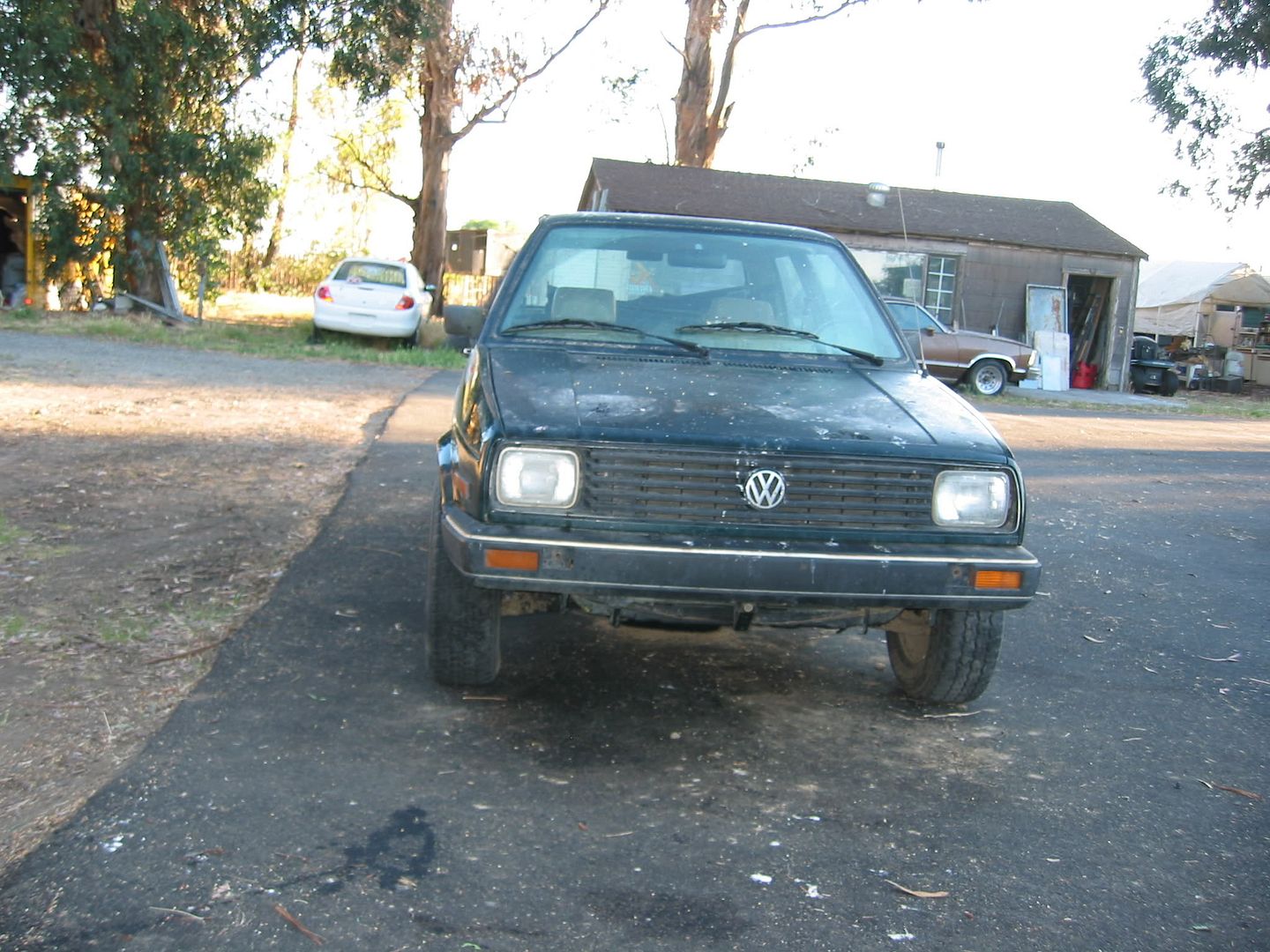 And A 1998 Jetta 1.6 Diesel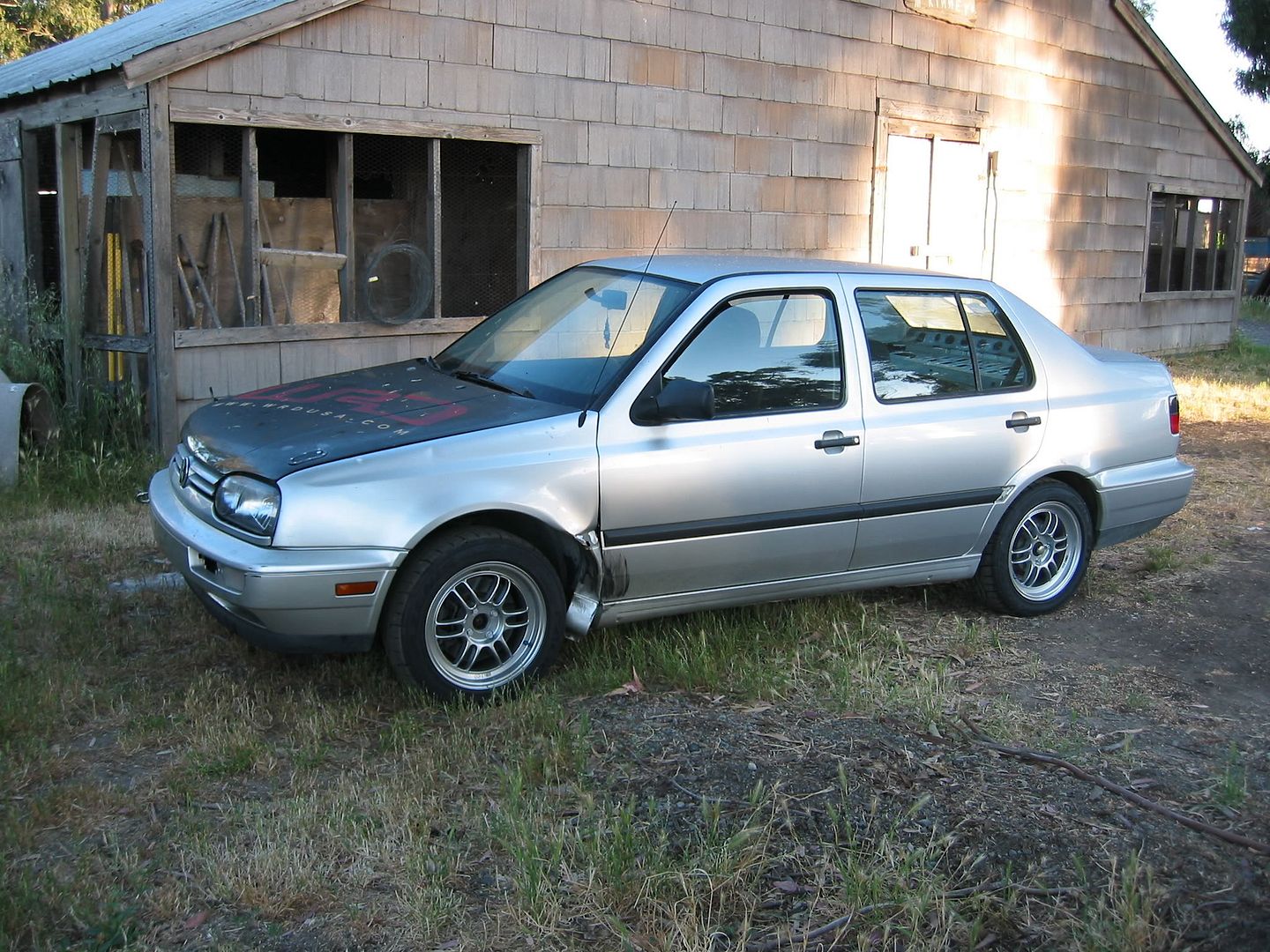 so, i'm just glad to have fixed the bad clutch issue
& maybe a little glad to have doubled the power too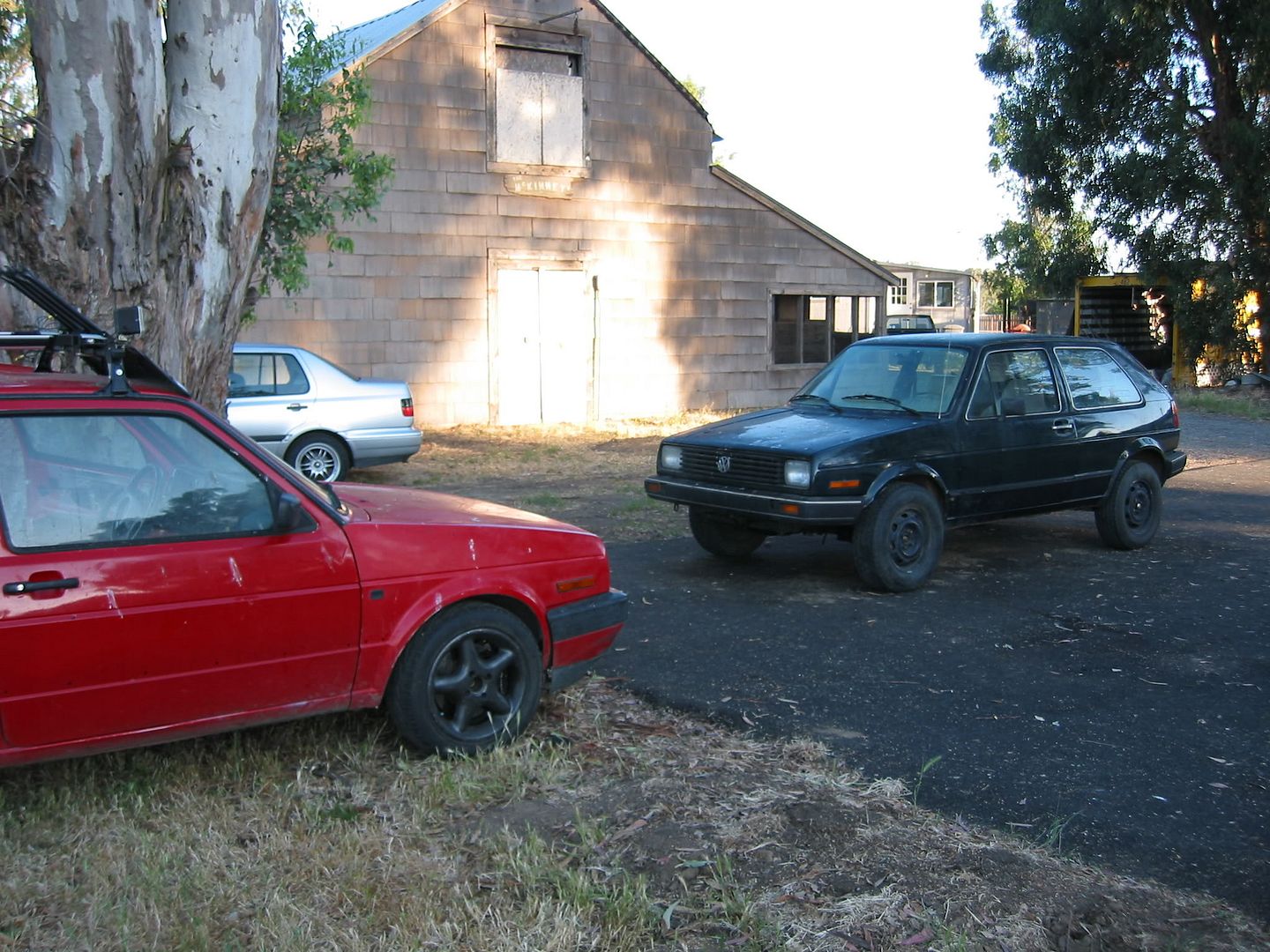 and it's note totally done yet..... still need to figure out the throttle.