$2k Challenge Build Mk3 1999 VW Jetta
VW Jetta MKIII Update I
Intro Blog Post 10.23.10
I'm going to use this opportunity to help document my build up of an early 1999 (MK3) VW Jetta with the hopeful goal of building a competitive car for the Grassroots Motorsports Magazine (GRM) $2011 Challenge
http://en.wikipedia.org/wiki/Grassroots_Motorsports
. For those of you who are not familiar with GRM and their annual challenge, the basic rules are that you must build a budget race car to compete in an automotive triathlon including autocross, drag racing, and concours. The allowed budget in 2011 is $2011.00, and the budget goes up by one dollar each year. If you haven't followed the challenge, you will probably be surprised to learn that the winners of this budget car build are capable of 10 second quarter mile drag runs, autocross better than a moderately prepped Miata, and look good. These winners seem to be built by experienced fabricators who are also able to find deals on parts/materials. Tool costs are not included in the budget, so you have an advantage if you own a welder, mill, CNC machine, blast cabinet, powerdercoater, etc. Anything that is part of the car at the time of the challenge is included in the budget, with the exception of fluids (e.g. gas, coolant, etc.). You can also recoup up to half the total budget from selling unneeded parts from the car. In 2011 this equates to a maximum recoup of $1005.50.
I have been reading the magazine and thinking about this challenge for four years. During that time I have also been telling friends to let me know when they decide to turn their beaters into a racecar  My hint-dropping worked! In early October 2010 a friend of mine texted, "you still want to turn the Jetta into a race car?" It turns out that his '99 MK3 Jetta had broken down (again) and had been sitting for a month and a half. He had secured new transportation and didn't want the liability/headache of the VW anymore. We agreed that I would take the car off his hands. If I didn't want it he was going to give it to his nephew, and if his nephew didn't want it he was going to have it towed to a junkyard.
The first priority was to take inventory of the state of the car. He had recently replaced the timing belt for the first time at 248k miles(!!!), had replaced the front brake pads & rotors recently, had replaced the wheel bearings in the last year when a rear wheel fell off on the highway(!!!), and had new plugs, cap, wires, and rotor replaced two years ago when it was hard to start.
This is what the car looked like when I first inspected it.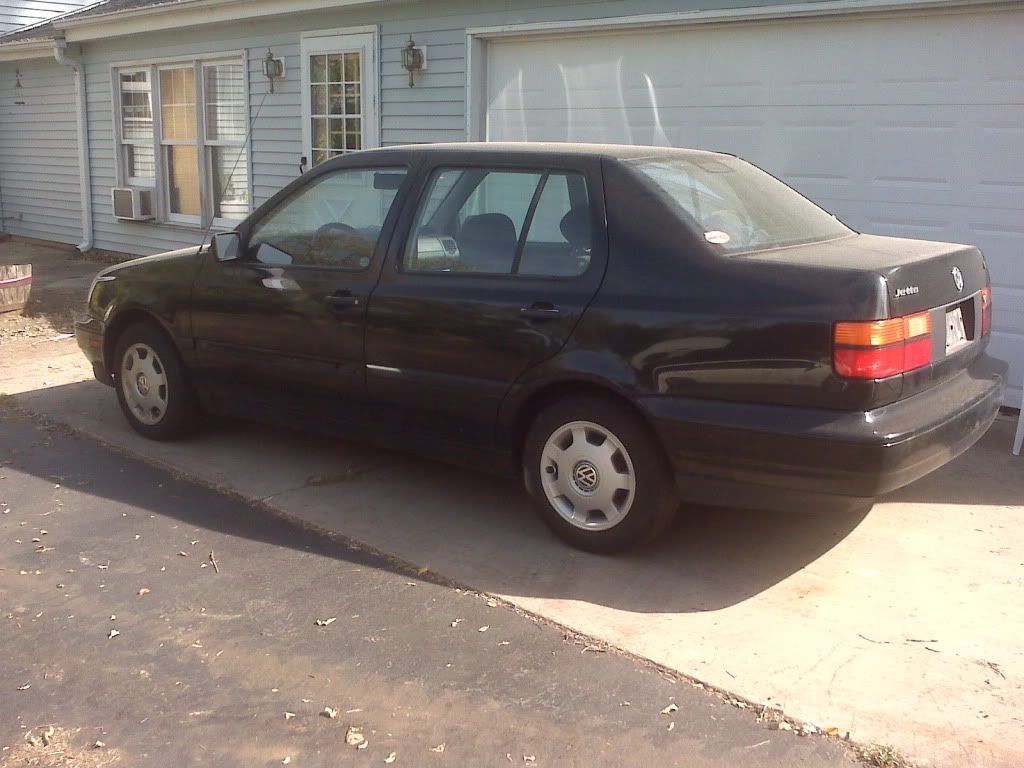 It is a 1999 MK3 Jetta GL with the 2.0L ABA motor and five-speed 020 manual transmission. The car has non-working AC, base level interior, non-sunroof, power locks, and power windows. The car spent the first part of its life in California and as a result has very little rust. The worst spot is around the weatherseal on the front passenger door, with an additional 8-10 small specks of surface rust bubbling up in random areas on the hood, roof, fenders and doors.
Other features include 14x6 steel wheels, original (worn) suspension, original exhaust (with both mufflers rusted through), the original clutch (!), a smashed windshield, worn interior, a couple of missing trim pieces, non-working horn, intermittently non-working alarm/door locks/power windows, and random non-functional interior & exterior lights.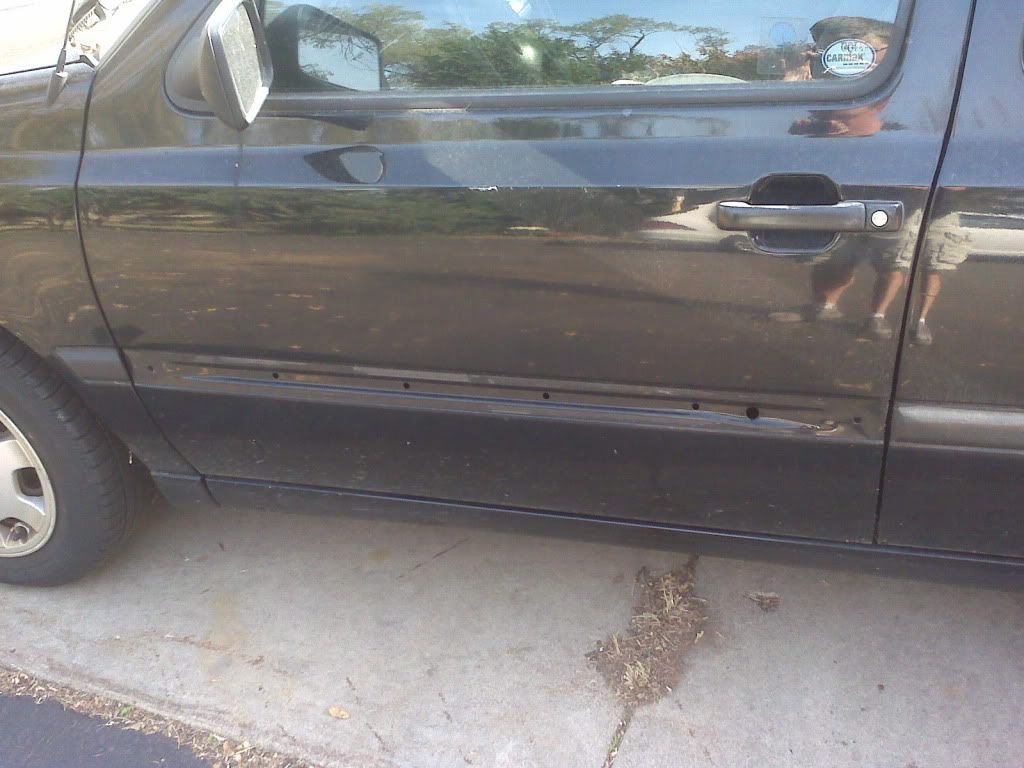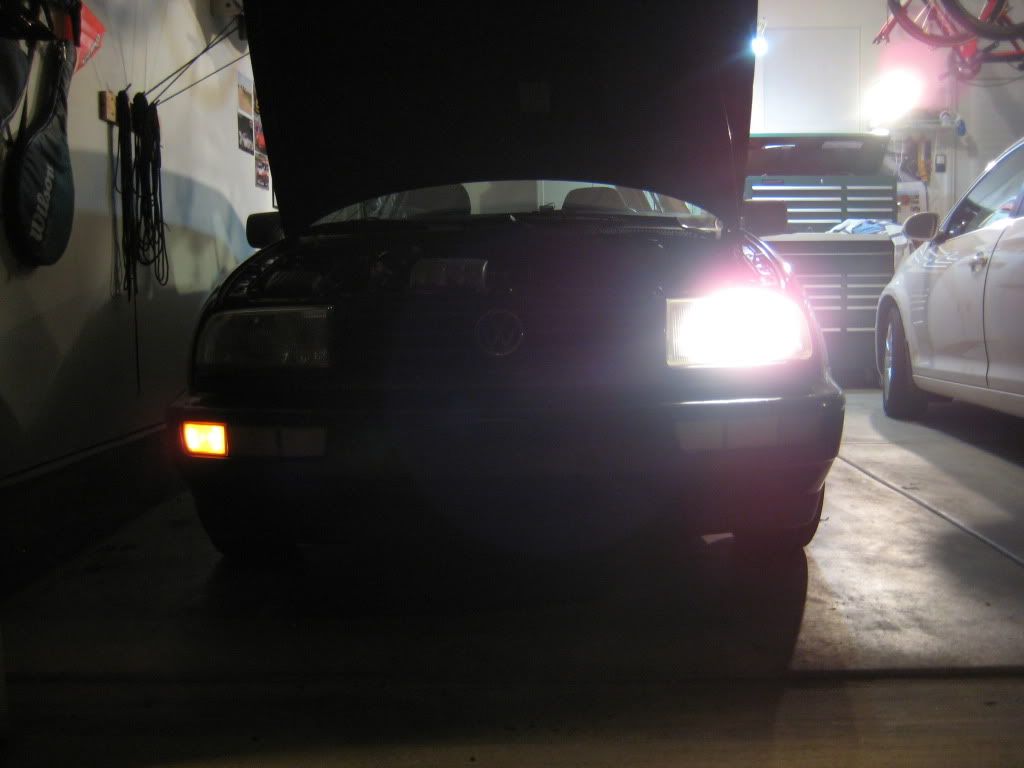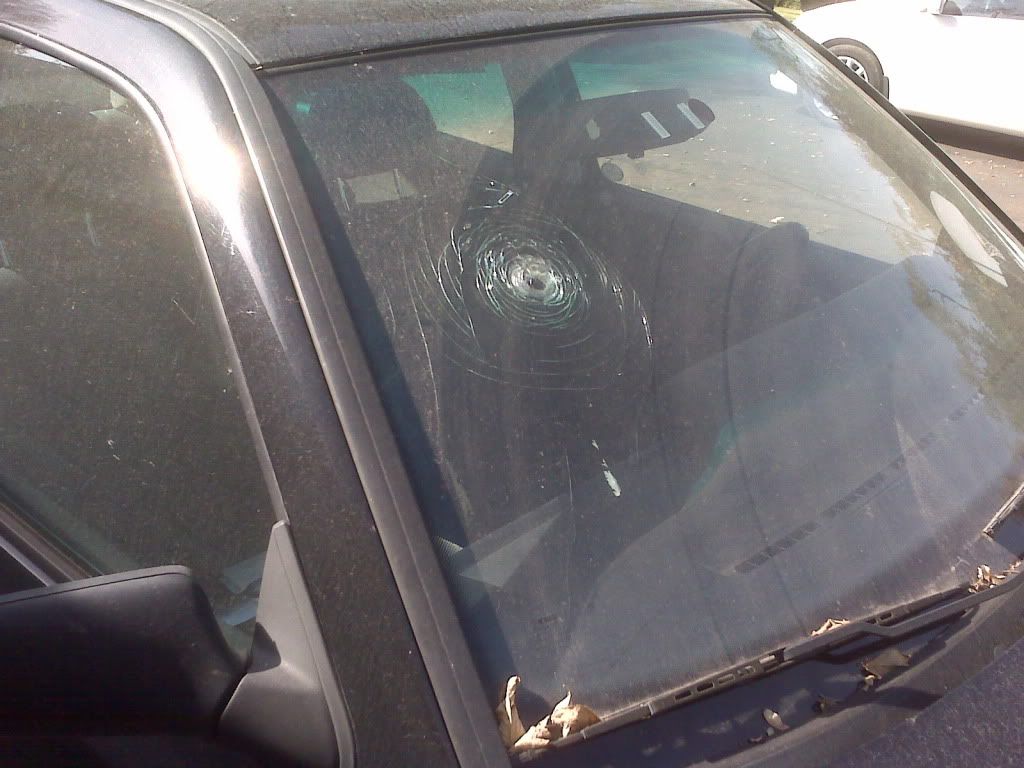 After poking around the car a bit, looking for obvious issues I noticed that the distributor cap was loose. This distributor has two clamps that hold the cap on. One of those clamps was broken, and after loosening the other one we opened it up to find the rotor in several pieces. This seemed like a good place to start!
Fortunately Rt.14 junkyard was less than a mile away from where the car was parked. I considered it a positive omen  $50 later I had a new (used) distributor, cap, and a couple of rotors. I should have taken the decent spark plug wires while I was at it. When I pulled the first spark plug wire from the old cap, the plug disintegrated, and the junkyard was now closed. I came back the next week after Mobil One gave me a used spark plug wire for $20. I went back and installed it the one spark plug wire and reinstalled the used cap to drive the car home. I didn't want to take any chances pulling any other plug wires fearing that they would also break.
After getting the car home I started making a list of things needing immediate attention – mostly basic maintenance. I placed orders for:
• New Bosch spark plug wires - not wanting to deal with that issue again and still needing to install the newer cap
• A Peloquin 80% lock kit – traction will be key to drag race this FWD monster
• An F1 Stage II racing clutch – since the current clutch has been in there somewhere between 251 and 190 thousand miles, plus the clutch pedal has a TON of travel before engagement. This clutch is advertised to be good up to 200 hp.
• A new plastic dipstick tube – the original was snapped and I'm paranoid about allowing contaminants into the oil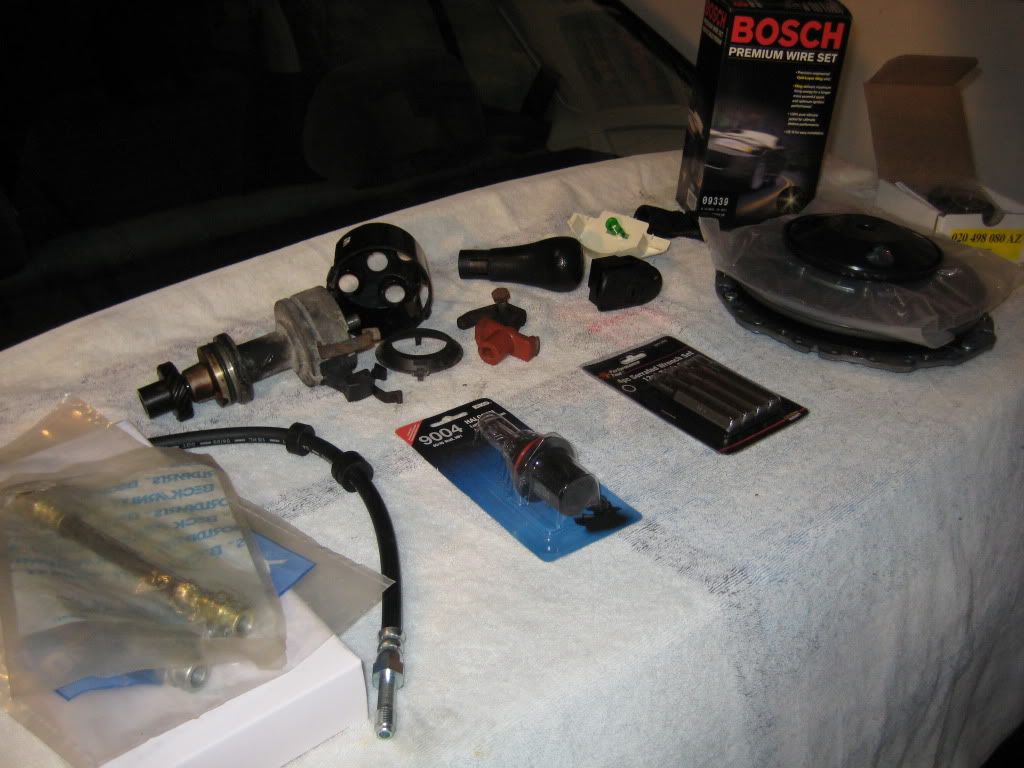 Looking forward, I need to figure out and accomplish the following:
• Take care of all basic maintenance and safety items to establish a baseline – fluids, filters, lights, gaskets
• TIRES - and maybe wheels if there is any budget remaining
• Figure out complete suspension – shocks, springs, bushings, swaybars
• Power adders – intake, exhaust, cam(?), turbo(?), nitrous(?)
• Add lightness – strip non-essentials while keeping the interior good looking for a concours. Replace body panels with fiberglass(?)
I'll try to update this intermittently as time allows. My goal is to be autocrossing and drag racing fairly competitively by the summer of 2011. All kinks to be worked out by October 2011 for the GRM Challenge. Here's hoping I don't blow the motor or trans before then….