Well, I wanted a build thread for a while, but I needed two things.
1. Some decent progress, with more progress on the way.
2. Not to make one that will get drowned out in all the "I just bought a golf, check out my kamei grill" threads.
It should be a requirement to get 1000 posts make build thread, so that way you understand that those little blue threads that never need to be bumped have something important in them.:beer:
Anyway, my friends have been into Volkswagens for a while, and I got into them when I was fifteen. I lurked on the Vortex on a screen name before this, not really posting just checking out pictures, seeing what was coming and going.
I started saving for a VR, and I knew I wanted a MKIV (which back in '05 wasn't really that old of a car--though now they're dirt cheap). After four years of saving, I picked up my car (below) at an Audi stealership (they wanted 8,500) and paid 5900. Looked to be pretty clean.
I picked up an exhaust as soon as I could afford it. I didn't buy a VR because it was super fast (immediate/easy tuning is far surpassed by a 1.8T)-I bought it for the exhaust note. Not that you can tell, but its on here.
-First mistake, not lower it first, we all learn-
Next I picked up some interior bits (as they went on sale) .:R Pedals, 5 Speed .:R Line knob. Did a rear wiper delete in there somewhere, trying to go for an OEM+ sort of theme.
Finally I picked up some coils and threw them in. (By the dumpsters, where it belonged with that wheel fitment/coilover setting).
My build has been going kind of slow, but I seriously put maitenance first (some quote belongs here, can't think of it... :laugh
Did a pre cat o2 sensor, plugs, wires, coolant temp sensor, tensioner and serp belt, etc. (I can't stand CEL's).
Then I lowered it a smidge and it snowed a lot, and ended up ruining that new serp belt/tensioner on a splash guard that came loose. :banghead:
Finally, when spring came, I had set some money aside for wheels and a skid plate (haters gonna hate). Was pretty excited when I threw them all on and lowered it some more. They're nothing fancy, but they fit that OEM+ theme.
Did some exterior bits, Hella euro tails, 20th heads, a euro siwtch and smoked signals, etc (not a fan of smoked anything anymore) and start looking around for spacers.
10's in the back that I got of Dicky Steves for cheap (Holy Wheelgap Batman):
On the way to NE Dustoff this year after I lowered it a bit more on those spacers.
Then found some 25mm spacers, threw the tens up front, took out the rear and lowered it onto my sway bar. Bought some 205/40/17's. These things are ****ing hard to tuck, but I did manage later on (see farther below).
Ran it like this for most of the summer, here I am with Nick and John.
Cut out the sway and frame notched it (Shout out to Pete and Nick at Ampet Auto in Portsmouth NH.) This is how it sits now. Did an intake, short shifter, and a few other things along the way.
Now, driving a VR with 130k is making me nervous, and
Maintenance is Paramount
(I remembered) so the upcoming plans.
In the mail next week.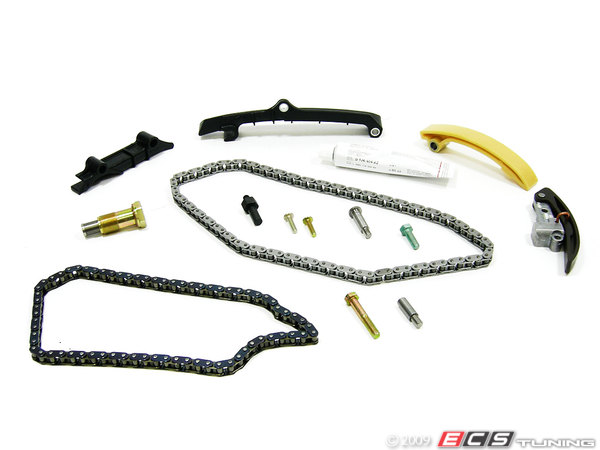 [EDIT] Never Happened, got T-Boned.
And while its apart...
[EDIT] Did happen, but haven't put in.
With a Garret tune. Also have golf tails and amber signals/fender markers I need to put on. These are the immediate plans, as well as motor mount spacers and extended control arms (I bind like a bitch in right turns), Euro Bumpers the whole way around, and a real set of wheels.
This car has been built as I can afford to, no one helps (or helped) me out with paying for anything. My goal has been to build a car that somebody who didn't know anything about VW's wouldn't know much of a difference.
Thanks for your time. :thumbup::thumbup:
Check back for the cam and chain updates.