Discussion Starter
·
#1
·
Actually, 3 goals in one day that all started in the bay area and a last minute call to a buddy of mine who joined me:
Hit up Quality German auto to pick up my mystery motor, jam to Chino Hills to pick up my transmission for my stupidcharged cabriolet, then blast over to Riverside to hit up ABD and molest my sexy new clutch kit.
It all started out with a harmless over-the-phone transaction of a very large sum of money that I really don't have at the moment with an idea of creating something SEMI-new, creative, and something that, as far as I know of, hadn't been done.
So, at 9am in the morning, on June 23rd, me and my buddy started our trip from the Bay area, Khalifornistahn to Slow-cal and... got distracted in Gilroy....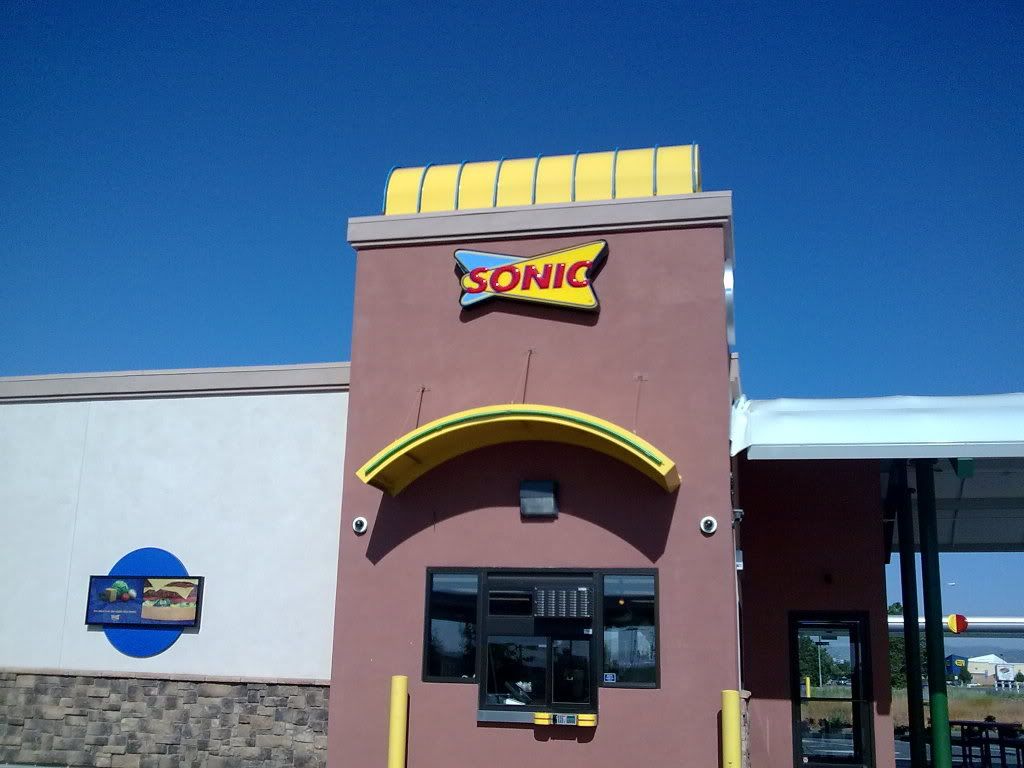 Heres my accomplice and partner in crime (who drives a fugged up MKIV Jetta, haha):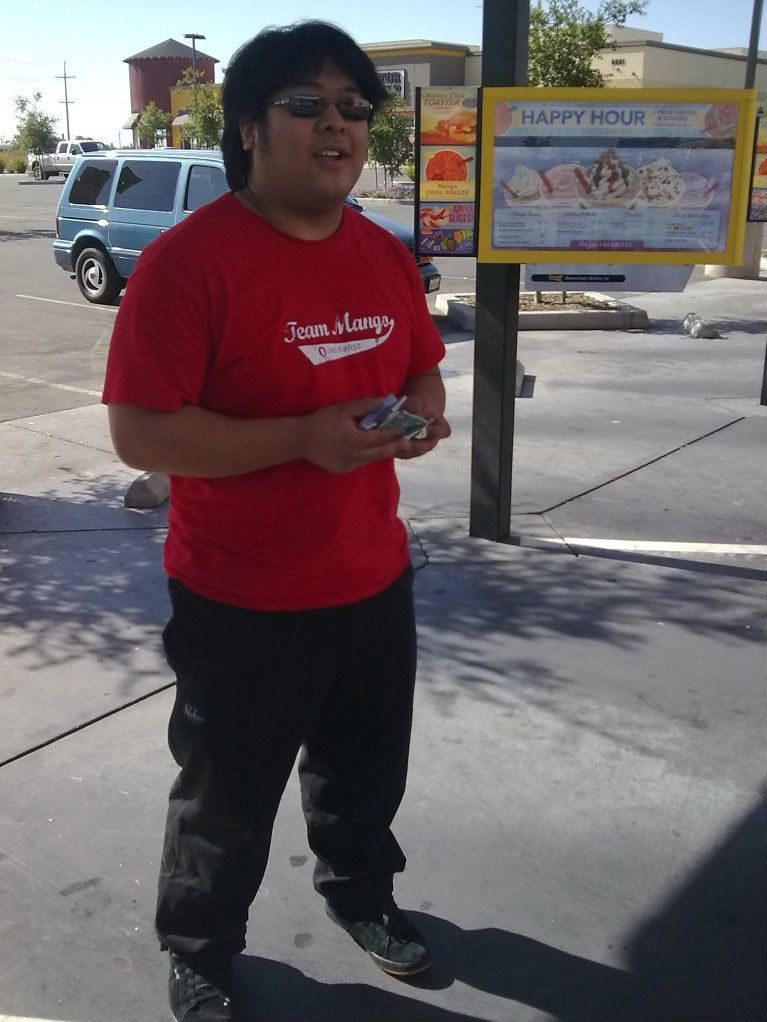 Then we proceeded on our trip though the mountains and hit traffic...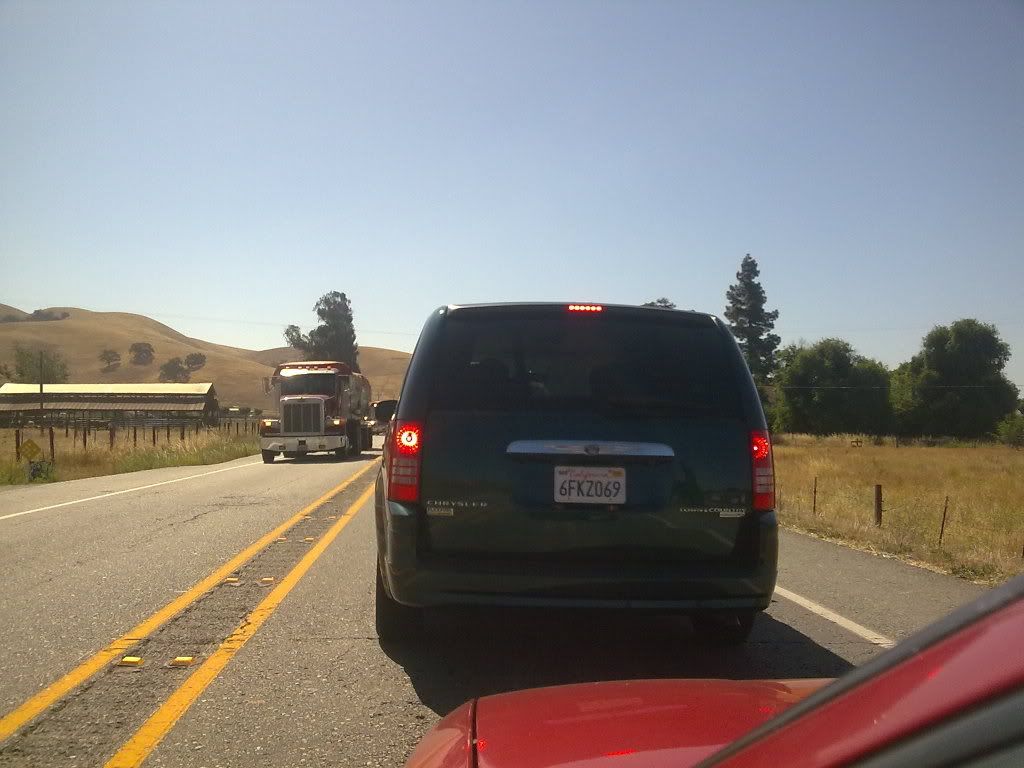 Booooooo http://****************.com/smile/emthdown.gif
Thankfully for not so long- just stupid construction that led to a 15 minute delay. So, we jammed along and sooner or later hit I-5, which is just about the most boring freaking freeway ever unless you head to Seattle (which I've done 3 times and each time, Mt. Shasta is a blast to drive
)
HERES AN INTERESTING PICTURE OF I-5!!!!!!!!!!!!!!!!!!!!!!! AWESOME, EH?!?
Oops, lost signal, haha:
Heres my dumbass picture, all nice and blurry because my cellphone was being stupid and the lense was probably dirty from whateverthehell was in my pants at the time:
Another awesome picture of i-5: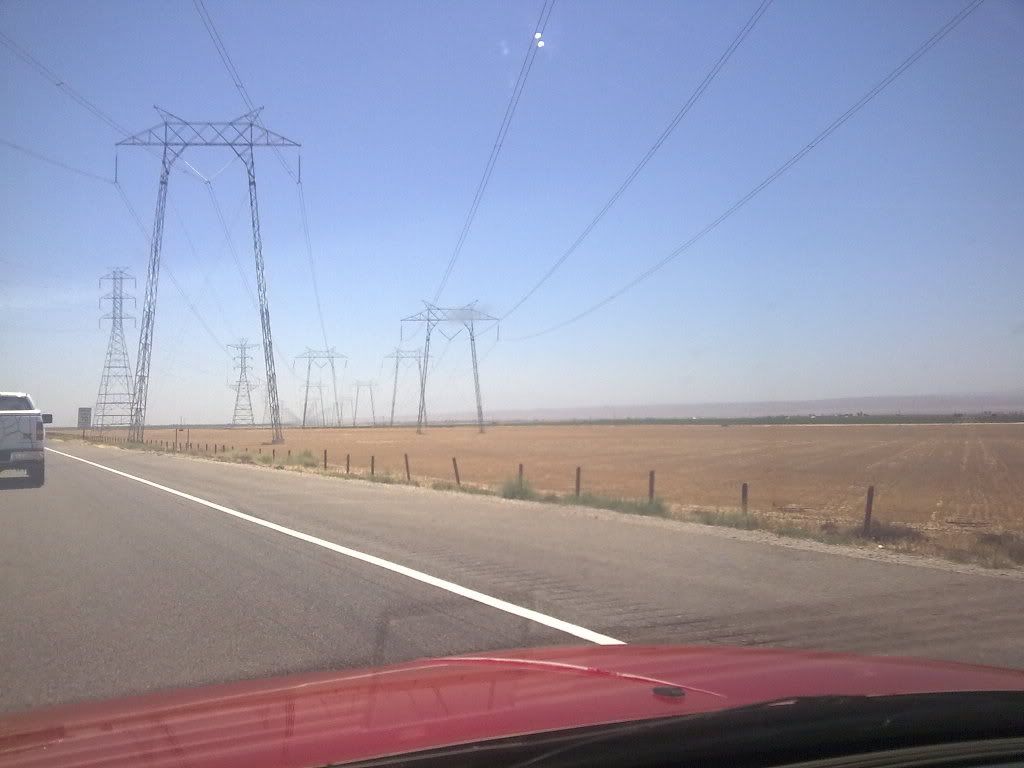 Oh uh... getting closer to civilization of i-5: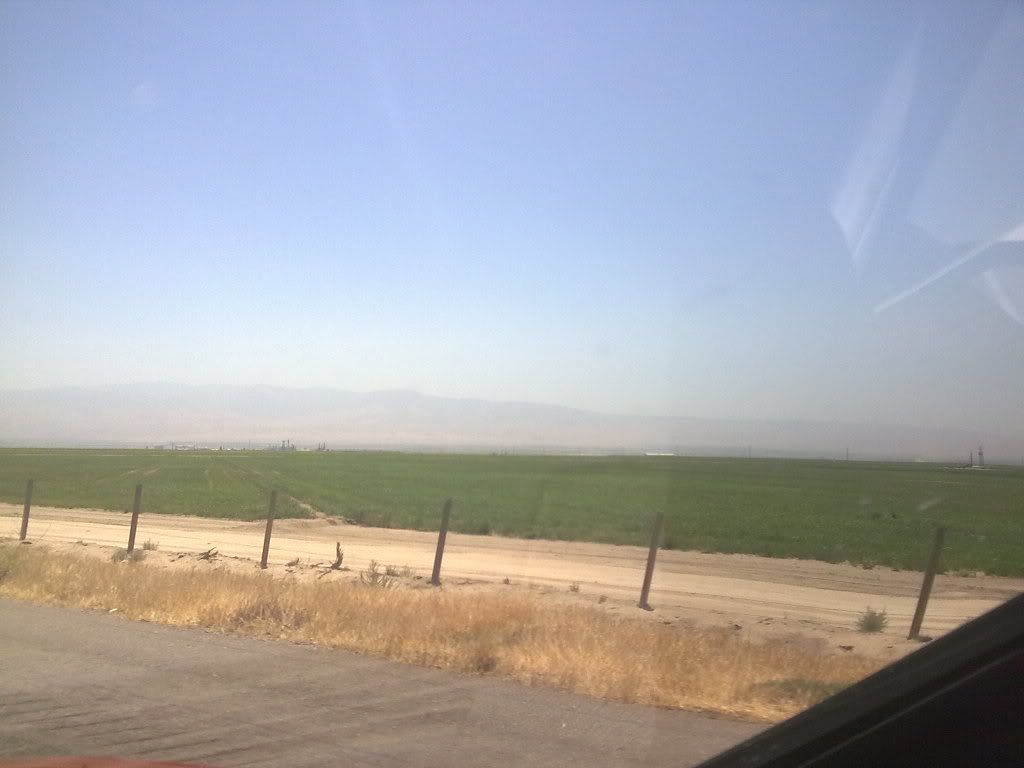 Now, insert a bunch of random blurry pictures because my bucket seats get uncomfortable after about 3 hours of driving in 90+ degree weather wtih your arms steadily getting sunburned and you wanting to take a leak/drink a beer.
So, we'll just skip that garbage and get to the good stuff: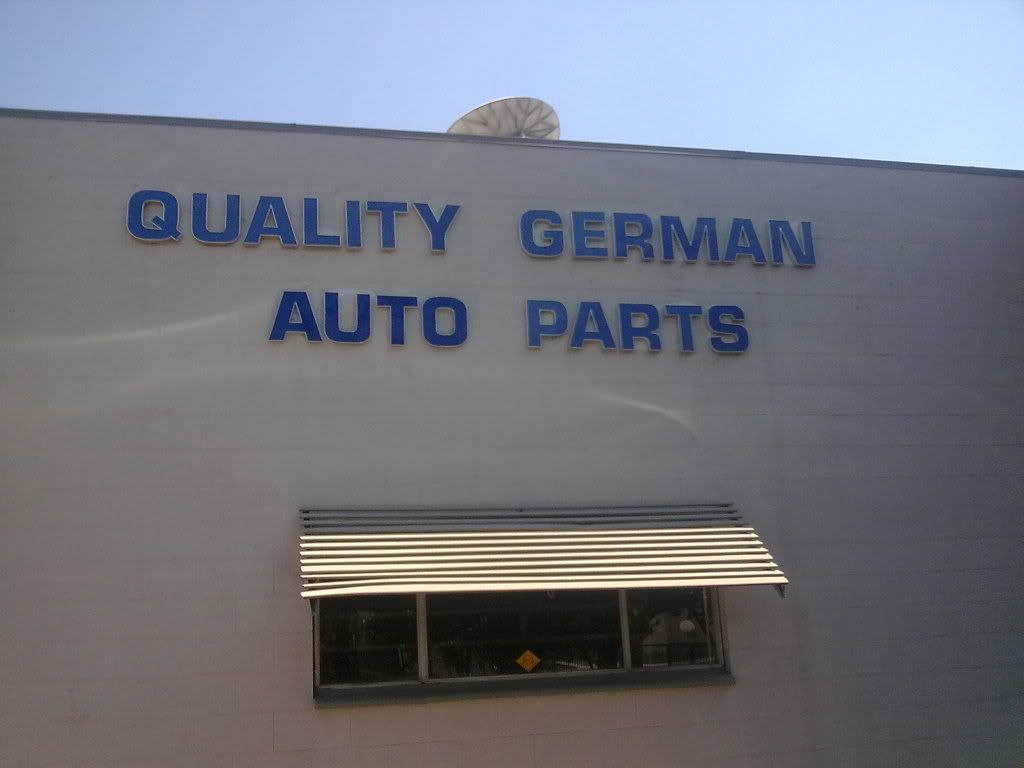 RECEPTION!!!!!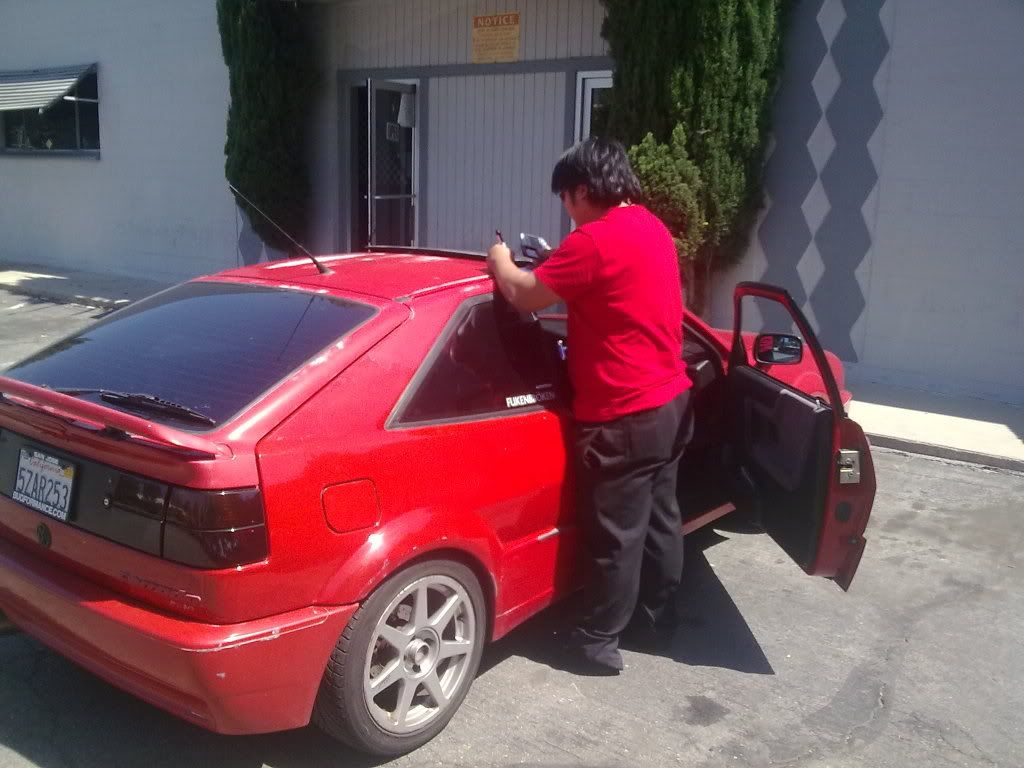 (BTW, the area there is ****ing ghetto as hell)
WHATS THIS?!??!?!
Nothing interesting about picking up a used tranny from some dude in chino hills who claimed it had 78K on it but the tranny is actually a piece of **** with no 2nd gear. This would be something that I will have found out a couple days later after a few hours in the garage, some beer, a couple of cigarettes, and me being VERY unhappy after dumping in $60 worth of redline Shockproof MTL into the goddamn thing.
Guy swears the tranny was good... then why the hell does it make grinding noises while driving?
http://****************.com/smile/emthdown.gif
We then proceeded to riverside RIGHT when traffic started to become all nice and ****ty, but it ended up just being a little bit of mergin traffic crap that I easily ignored after a nice stale cigarette.
Wooo, my buddies over at ABD!!!! I got my Clutch/flywheel (got shafted on the TO bearing, but thats OK
)
Some cool thing inside the floor, all nice and blurry with ****ty lighting and whatnot... I really should have brought with my GOOD camera
So then, our cellphones died and the GPS I had was a piece of ****, so we mustered our strength to meet up with some hotass girls and friends for some pizza eating/beer drinking/orgy action and whatnot. No pictures of that though.
So, we headed back at like... uhh... 10pm or something like that? Got our asses home at 5am in the morning, managed to dodge any traffic, burned my tires soo badly on the sides in the rear that they could be drag slicks but on a hover craft that uses tires on the face section, or soemthing like that, and I had work 3 hours later.....
Well..... 3 hours later:
One week later the swap began at 9am in the morning.
The old Stg.IV beast of sexyness that I have been running for 4 years (2nd charger):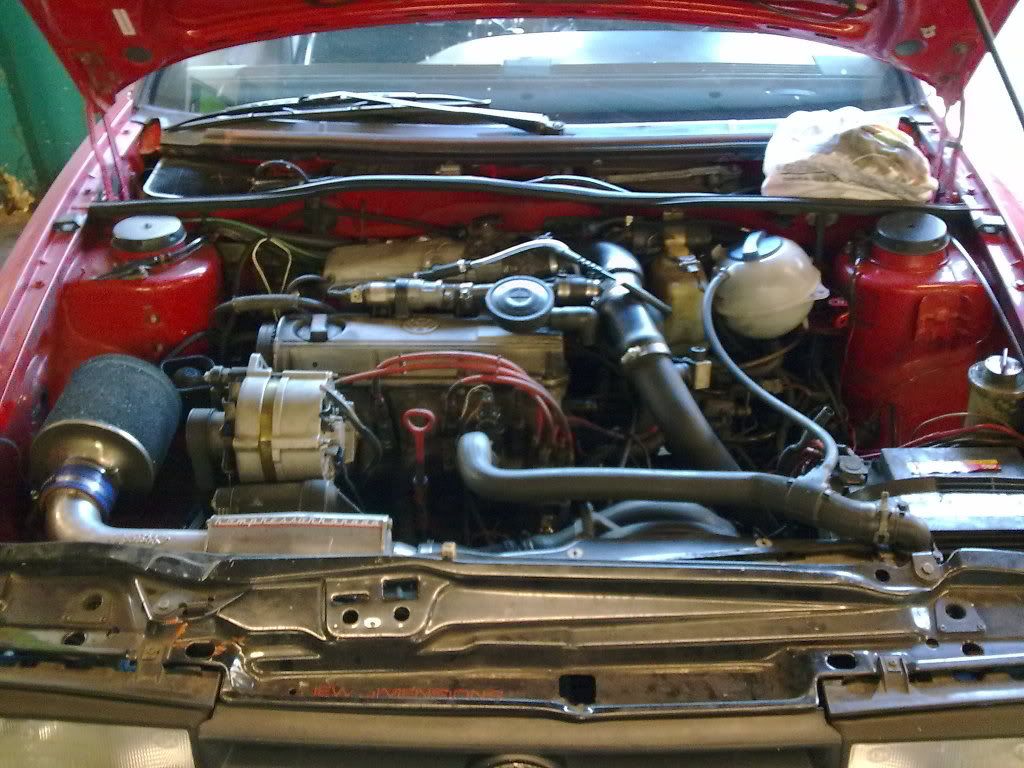 9 hours later on that same day:
The next day I put in 3 hours worth of wiring between running back and forward by having to help customers and do **** in the back and I drove her home that same day
Damage so far:
$2740 for the motor
$100 clutch
$500 in misc. garbage
$100 in gas for driving to LA and back and picking up some diesel fuel for the bitch to fire up.
Of course, the thermostat had to be stuck semi-closes so my **** almost overheated
.... and after a near catastrophe, I re-bled the system after nearly killing the motor since it wouldnt start up anymore, and WD40'd the intake to get her running, blew through all the air-bubbles in the system, and dumped some 50/50 WVO/diesel in the tank, .75 5th gear conversion, and some other misc tuff, I'm blasting down the freeway at 70mph, getting 50mpg, enjoying the new found glory of paying $1.50 per gallon of fuel, and will hopefully track on a couple hundred thou on this motor before I get bored of it and decide to do something completely, and utterly, different to a certain degree.... maybe... not....
Some updates of other random crap that I will be doing to the car in the future.... maybe.
I'm flying to japan next tuesday so, yeah- no car-work updates till the end of the month
My hands hurt... time for another drink.
-AJ