Discussion Starter
·
#1
·
I have yet to find a picture-tutorial on spark plug replacement in a new beetle (GL) so I decided to take the time and write up this brief technical outline when I serviced my wifes car. While I was at it, I decided to upgrade the air filter and included that into this post. Hopefully this will help those of you interested in this easy DIY project. Sorry about the image resolution, the job was simple enough that I just used my iPhone for the photography as I went.
First gather a few simple tools to help make the job easier.
5/8" Swivel Magnetic Spark Plug Socket
Socket Wrench
Wobble drive extensions- necessary for the angle
Screw Driver -phillip and standard
Spark Plug gap measuring instrument
Spark Plug boot puller- again, VERY useful for $8.99
Components:
Dielectric lubricant
Spark Plugs, your choice- my local store had only the Autolites OE
Air Filter- I went with K&N "lifetime" high performance filter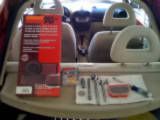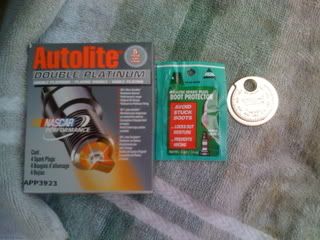 Step one was to remove the engine cover, just pop off by pulling.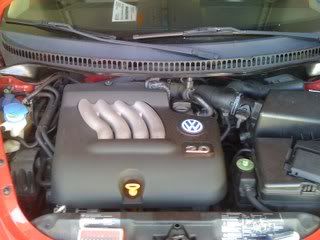 The engine compartment should look like this:
Now identify any wiring (highlighted with megenta circles) which must be disconnected to access the plugs (highlighted with green circles).
Cylinders 1/2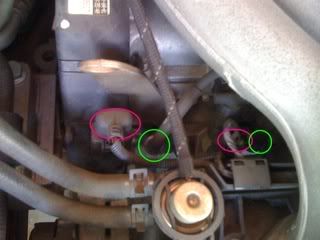 Cylinders 3/4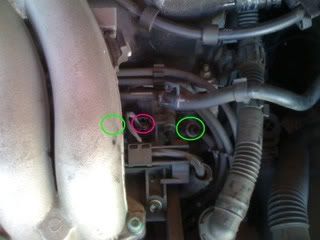 Remove the wiring harnesses by inserting a phillips head screw driver into the visible slot and turn gently, this will release the lock as you pull the harness out. Careful not to turn to far or the plastic fitting will break.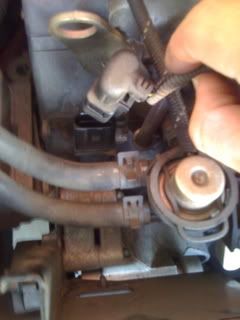 Now using the boot remover you can pull the rubber spark plug boots. This picture is only a demo of how I grabbed the boots, by the metal.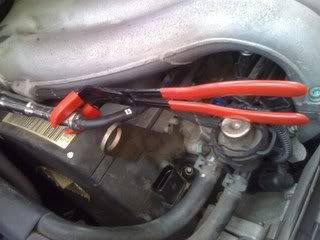 The end result should be like this:
Cyl 1/2
Now that every plug is exposed, spray the compartment with compressed air, even a keyboard cleaning can will do, just to remove dirt/debris from possibly entering the engine when we remove the plugs. Once that is complete, using the combination of ratchet extensions you can unscrew the plugs. Here they are: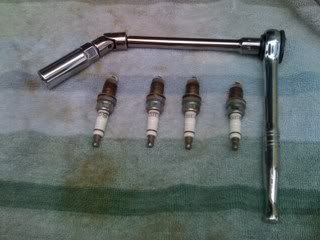 I tested the old gap and it was as follows:
Cyl 1 0.045mm