LIVE VAG-COM Blocks 2004 Beetle Convertible Electric ROOF Horror Story
Hi guys
I am trying to fix my GF 2004 convertible New beetle.
The roof doesn't go down completely. once you lower it it get stuck down. you need to wait a few min to be able to lift it back.
Once it's down both flaps stay up and will not lower.
also once you raise the top windows don't come up.
I am lucky and have a vag-Com and was able to scan the car
I got 2 faults code.
02000- Switch position
008 - implausible signal - intermittent
01091- Switch front Canopy (F202)
008 - implausible signal - intermittent
I dismantled the plastic to get to the F202 Switch , which was a real pain and press the switch a few times , turn the ignition on off a few time and was able to completely lower the roof and flaps. But the windows didn't roll up. Same things happens when I raise the roof no windows movement.
I noticed while reading on the forum that some of you guys when you activated the roof you get a beeping sound. I don't , Only a flashing light.
Any ideas what I should do next ? replace F202 ?
I took some picture
F202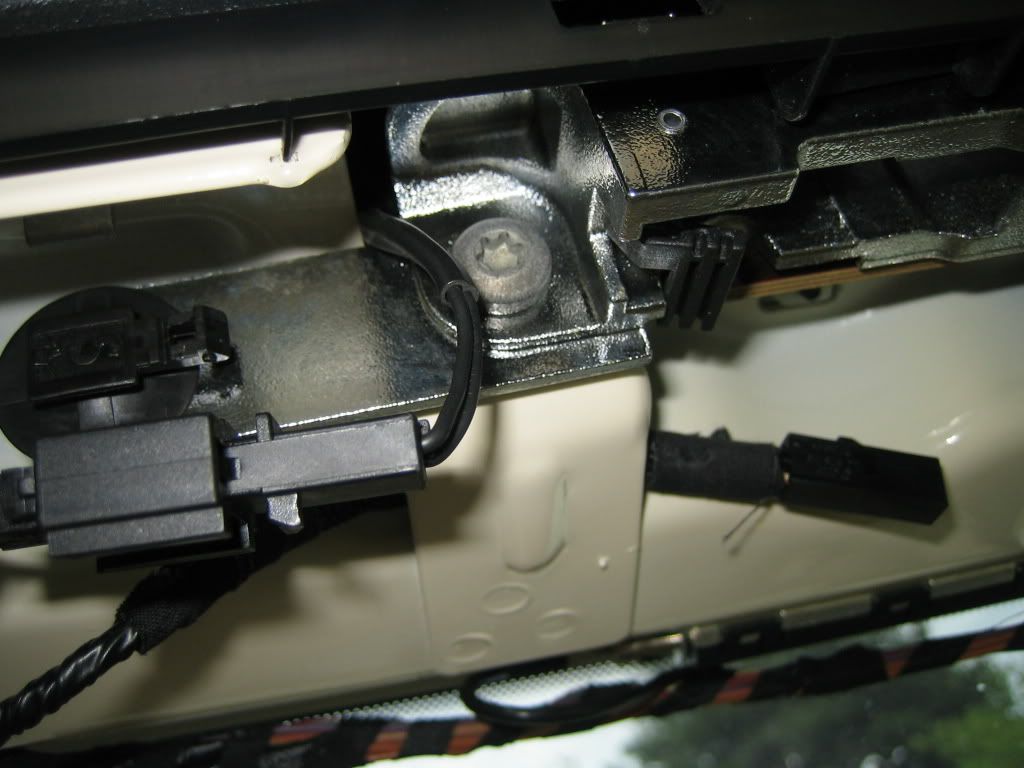 when roof is up and latch open just before you lower the roof F202 controls the flaps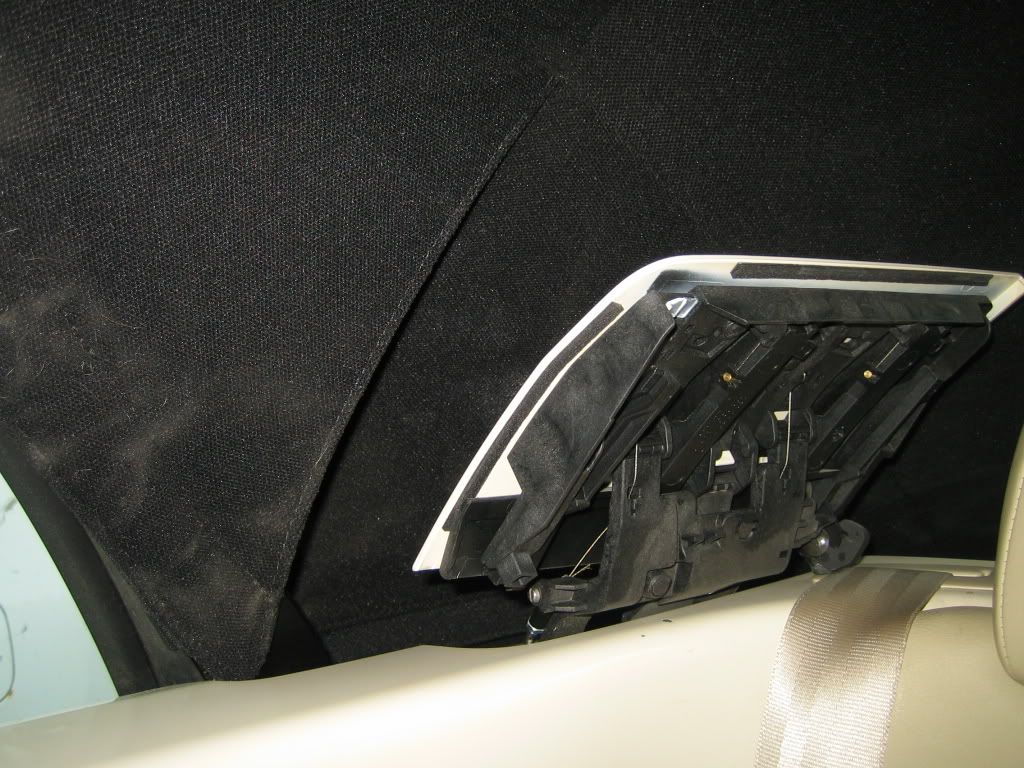 This time roof when almost down but not completely and not lock
flap stayed up the little slider driver sides is a bit sticky
Slider ok here
Stuck slider that pop out as soon as you touch it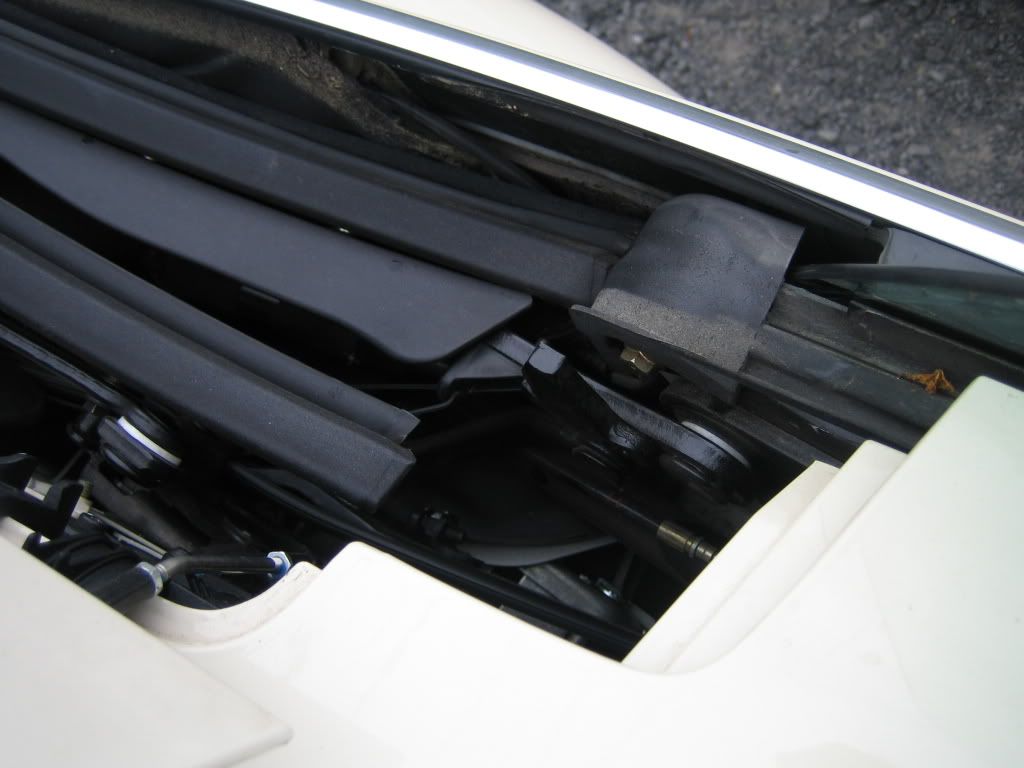 Roof is frozen that way , wont come up or down. took about 5 min of playing with windows and ignition switch to unlock the system.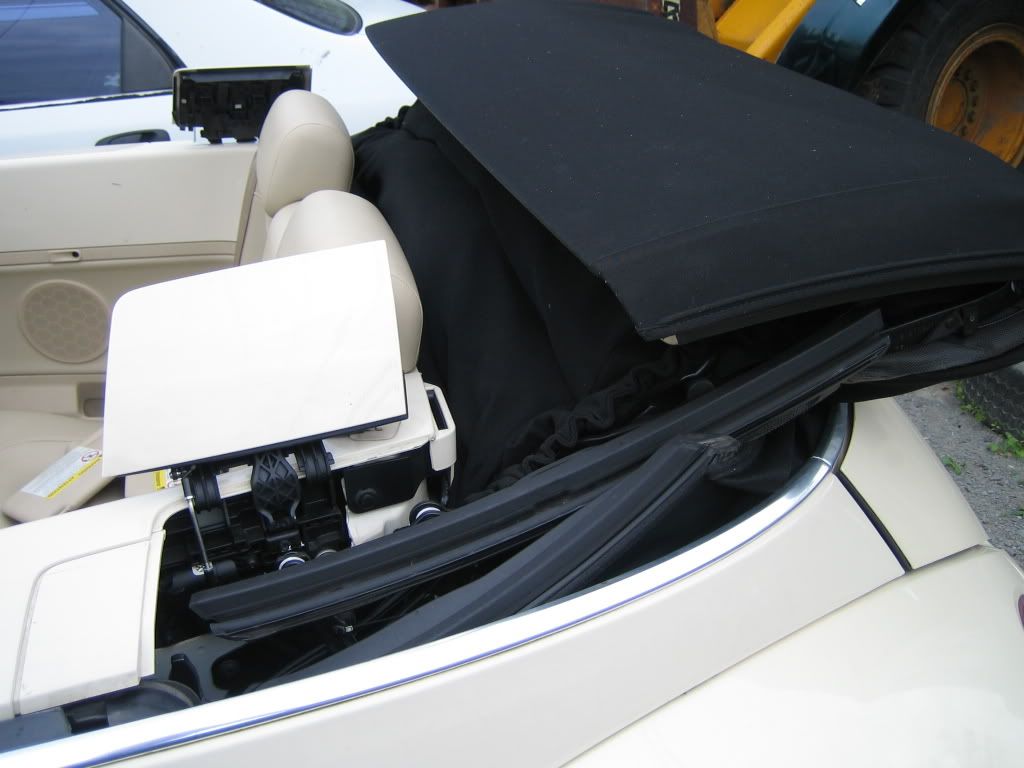 Anybody know someone who has experience with those roof ?
I am starting to think that the pump might be weak and is causing the sensor to go crazy when it doesnt go down completely before going in protection mode
Thanks