Looking to sell my wife's black, 2006 Rabbit 2dr as we now have a child on the way and are looking at getting a MK6 Jetta. Car has a 5 speed manual transmission with 46,xxx miles. The motor has had all it's maintenance up to this point and has only had castrol synthetic it's life. Comes either with 17" Volkswagen Goal Wheels (Anthracite) with 1 month old tires or 15" steelies with 3 month old tires. Can work out a deal for both if interested.
Minor mods include:
-GTI head unit upgrade
-Tint
-R32 rubber mats
-Hatch cargo mat with organizer blocks
-Rear wiper delete
-DRL mod
-Window mod
Car will be registered in California this week.
$7,000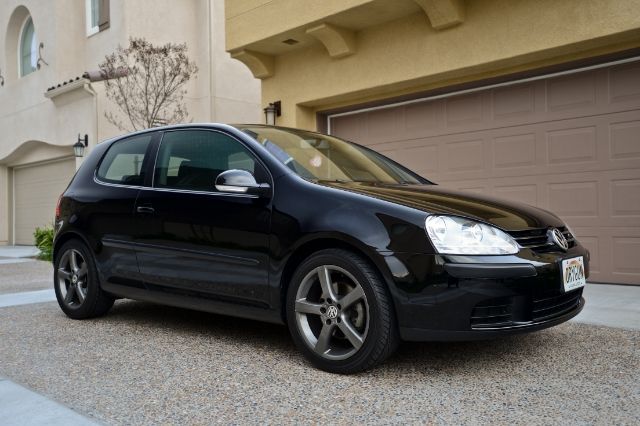 Pictured is the scuff that was covered by the previous owner on the the driverside rear fender: