2013 Audi A3 2.0Tq 2013 Audi TT-S
Discussion Starter
·
#1
·
Just posting as an interesting find... Apparently the first 8P A3 listed on Cars & Bids. Don't think this is anyone here's car? Looks like it is in VA. I remember someone here posted one with similar spec before but that was an 06 and a lot more miles...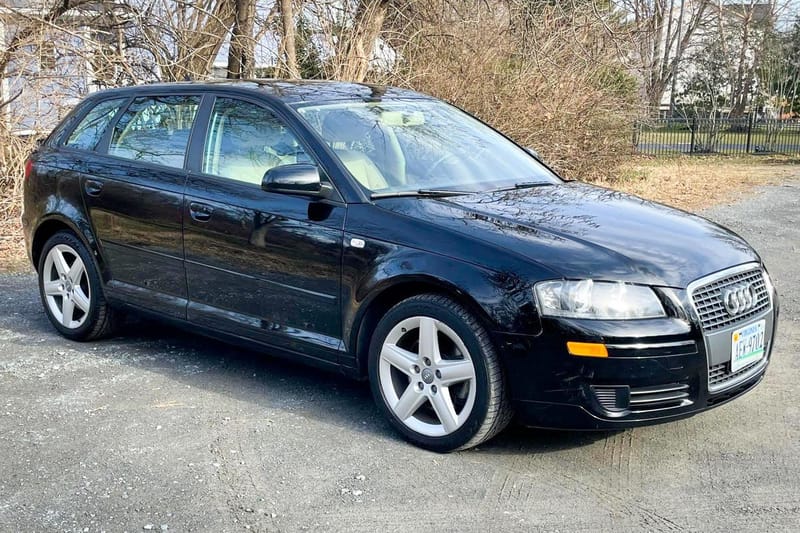 This 2007 Audi A3 2.0T is for sale on Cars & Bids! Auction ends March 10 2021.

carsandbids.com
It's a 2007 (and VIN is 2007) but it's base, like really base. I didn't know you could get an A3 this bone base in US, apart from the early MY06 ones? I thought fogs and leather were standard after those ones, but yeah it's an 07 with...
-No fogs
-Cloth interior, no leather anywhere not even the steering wheel.
-No DIS/MFD--like nothing, is just totally black plastic there!
-Looks like it has cruise control at least
Body is in pretty poor shape but nothing major--just a lot of scratches and chips, looks like it has been repainted at some point, and pretty poorly. Underbody is nearly totally rust free (I guess in VA winter is super mild or it came from elsewhere); somehow the mileage is less than 70k (maybe rolled back?). Looks like they did a pretty good job detailing the interior though driver's seat still looks a little stained; engine bay cleaned up nice too (though they went a little nuts with CD2 type dressing in there). Wheels are rough but decent tyres on it.