Discussion Starter
·
#1
·
Ok, ok. By popular demand, here is a
serious disclaimer
:
I have years of experience working on cars, trucks, other types of machinery, and generally doing manual labor that requires common sense. I was also raised to take responsibility for my own actions, and not pass the buck to other people. I understood when I polished these wheels that if I cut off all my fingers, it would've been my fault, and not, well, someone else's. I also put the car up on jackstands, tried to shake the car vigorously to make sure it was stable, then put it in 3rd gear, started it, and tried to shake it again. Then, and only then, did I lay underneath the car and polish the moving wheels with my tongue. If you don't have a background working in the field of common sense (unfortunately this is common these days, with our "let's think for everyone else, so they can't hurt themselves, and also can't learn from their experiences" society), you should not try this at home. Likewise, if you cut off all of your own fingers, you should not try to blame me or anyone else for that matter.
GROW A SET, AND TAKE RESPONSIBILITY FOR YOUR OWN ACTIONS!
Okay, there's my rant.
Each picture is worth a thousand words, and about 15 mins of work. Enjoy.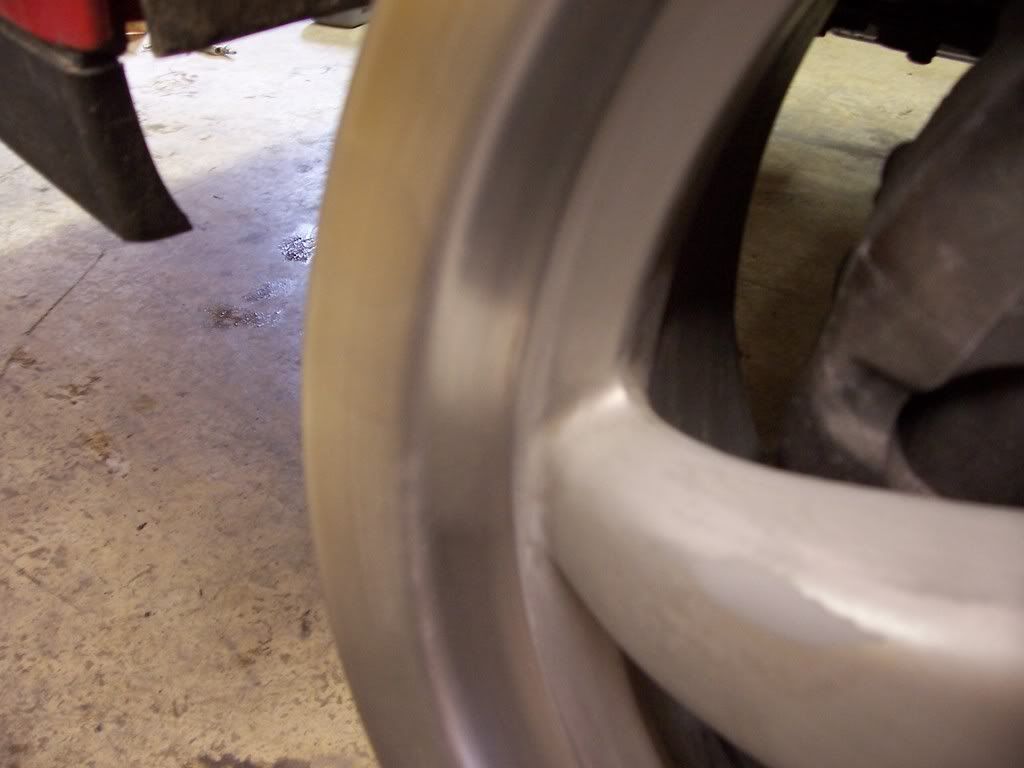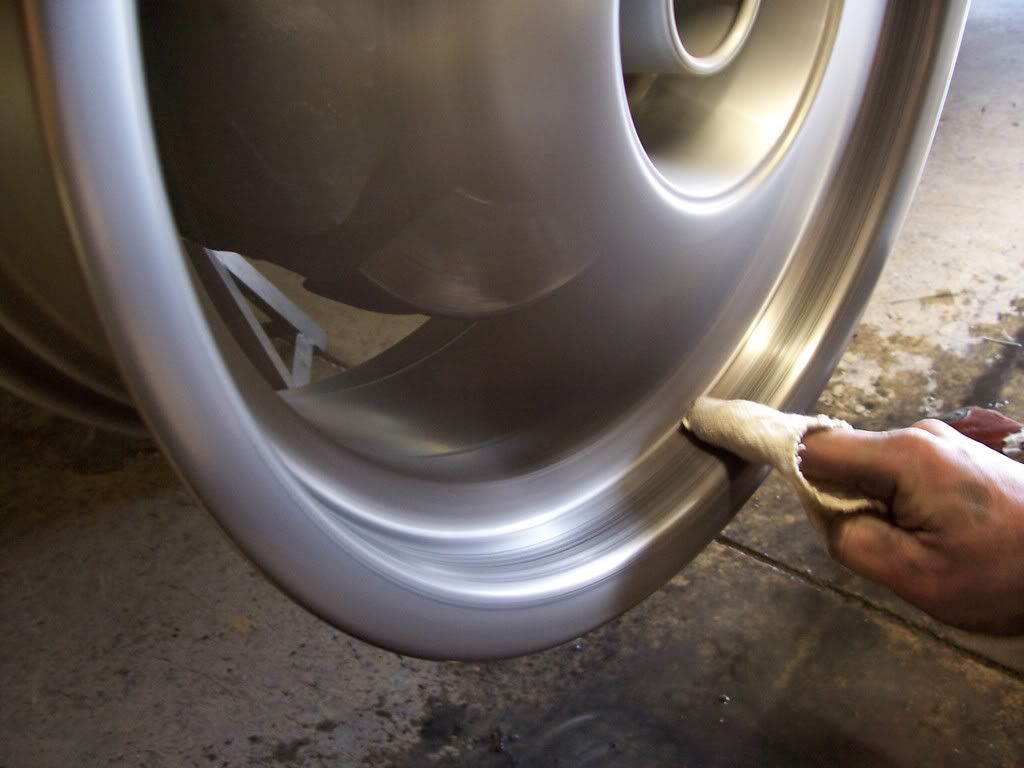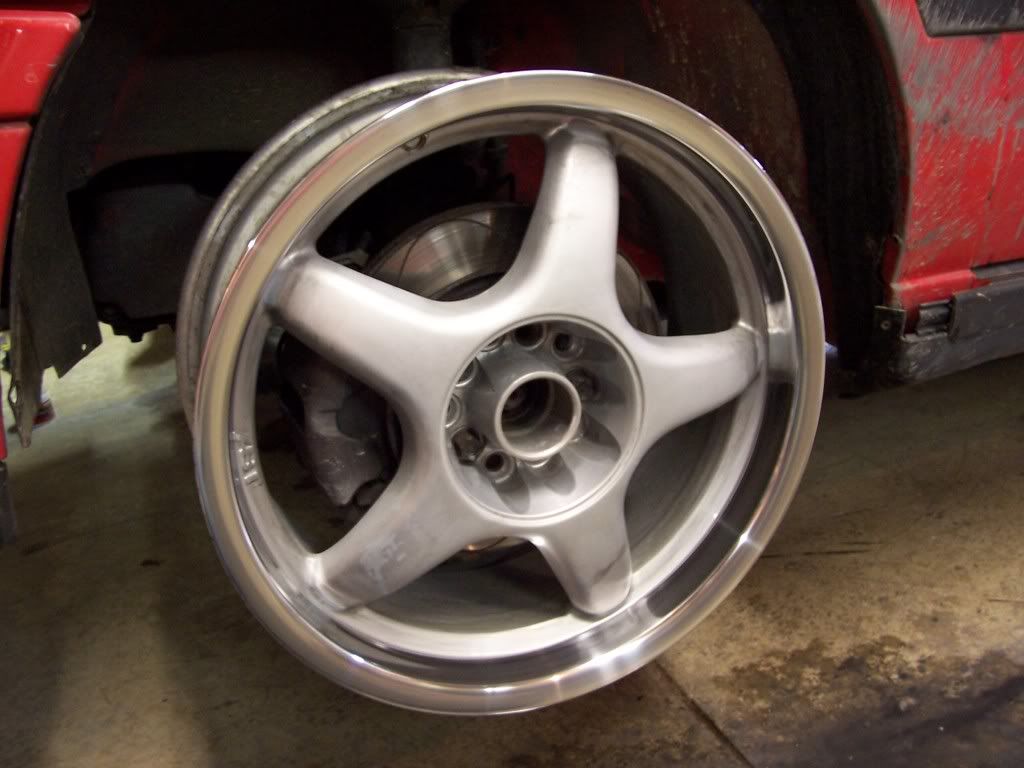 If I had it to do over, I'd go with a lighter gray/charcoal. Oh, well.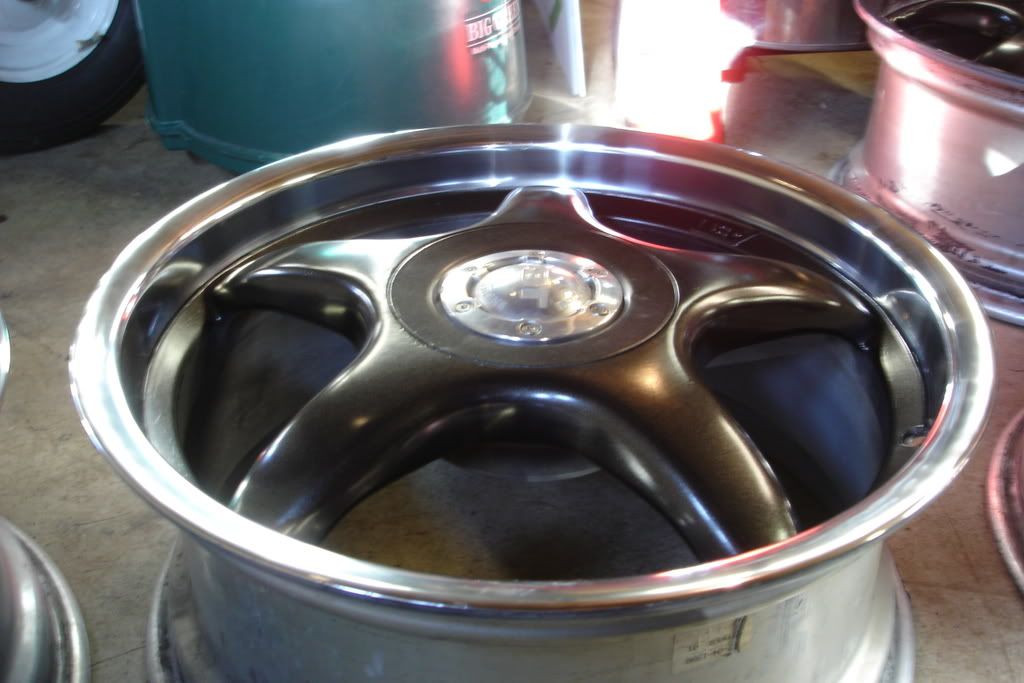 I'll definitely hit 'em with some polish again. They got a little cloudy just from being taped up for paint.
Modified by neverthesamecar at 9:53 PM 2-11-2008