Discussion Starter
·
#1
·
I was reminiscing today, so forgive me as it is a little slow at work. I got to thinking of my first cross-country drive. I was 18 and it was December of 1992. I was driving from South Windsor, CT to Yuma, AZ to spend some time with my Father before heading to UTEP. This journey would be compliments of my trusty $500 1981 Subaru 4WD DL Wagon. The horizontally opposed 1.6L put out a brutal 67hp. She was only 85K miles young, but the bottoms of her door frames were rusty, so she looked old. Inside and out, everything worked well. From the 4WD to the clock, she was a top. I recall those funny folks over at Fuji Heavy provided me with A/C switches and settings...then a placard that read "Car is equipped for installation of optional A/C". Tease. Heck, she even came with a "pull-out" Targa stereo and Targa speakers!
A knock in the rear end was fixed with some new shocks. Brakes were tricky as I failed to push in the piston with a c-clamp, it had to be screwed back down. A leaky radiator was easily swapped from a junk-yard unit. And a noisy exhaust leak was curred with new manifold gaskets. Ah, these were my first successful "mechanical" endeavors. Finally some fresh Castroil and new rubber from BJs and I was ready to roll.
Since it was Winter, I opted for the southern route. Day one I headed down I-95S, through NY and DC and stopped outside of Richmond, VA. Day two brought me past Pedro (love that guy) and then on over to I-85S and then I-20W in Atlanta to Birmingham, AL. Day three was all I-20W, and then I hit my first snafu. I was rear-ended by a Grand Am in Shreveport which knocked off my muffler. Luckily the hatch was still operational, just a pushed down rear bumper. The grand Am needed to be towed as it was spewing coolant. I spent the next couple of hours under my Sub rigging my muffler back on in a shopping mall parking lot. Thank you Sears for the clamps! I ended up stopping outside of Longview, TX. Day four on I-20 brought me through Dallas and Midland/Odessa onto I-10W. I stopped for the evening in El Paso and met up with some friends for dinner (Chicos Tacos FTW!). My final leg was from El Paso to Yuma. I stretched my Subaru's legs out, topping 85mph for most of the drive.
2900 miles, repeated listening to Ice Cube's The Predator, Sade's Love Deluxe and Dr. Dre's The Chronic, my little blue Subaru did not burn one drop of oil or experience any mechanical failure. I got a new muffler in Yuma and then took another side trip to Las Vegas (new years 1992) and then back to El Paso in January. She finally started to die when the cap and rotor kept self destructing because of a bad shaft. The ignition switch crapped out and was replaced with a button and the CV joints bit the dust. She finally broke down and was vandalized on the side of Joe Battle Blvd. I had to get rid of ole' blue. So I traded her in on a 1993 Geo Metro.
Rudolph Chevy actually gave me $500 for the decrepit little wagon. Man I miss her.
(this is exactly what she looked like)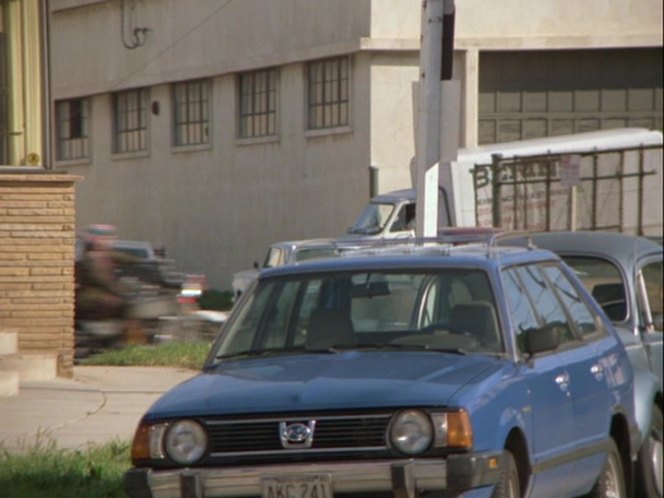 Modified by GolfTango at 2:39 PM 8-5-2008