Another update, with the work done since last time:
Made new mounting points for the piece of plastic that protect the fueltank breather hoses ...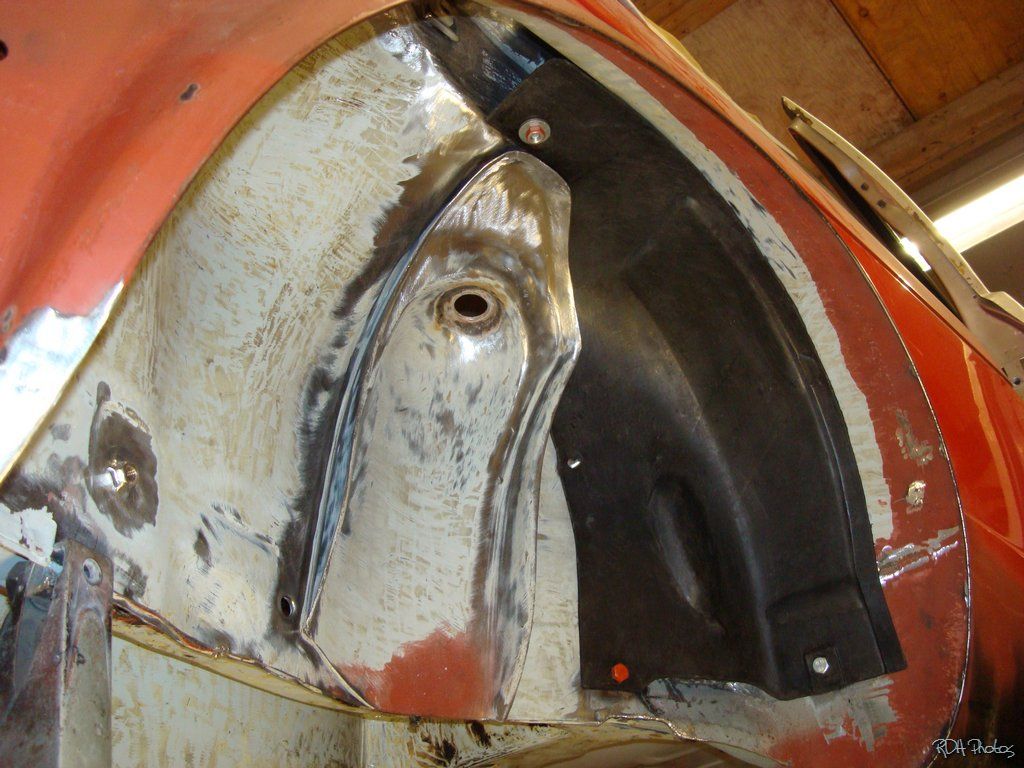 Everything covered with first layer of epoxy primer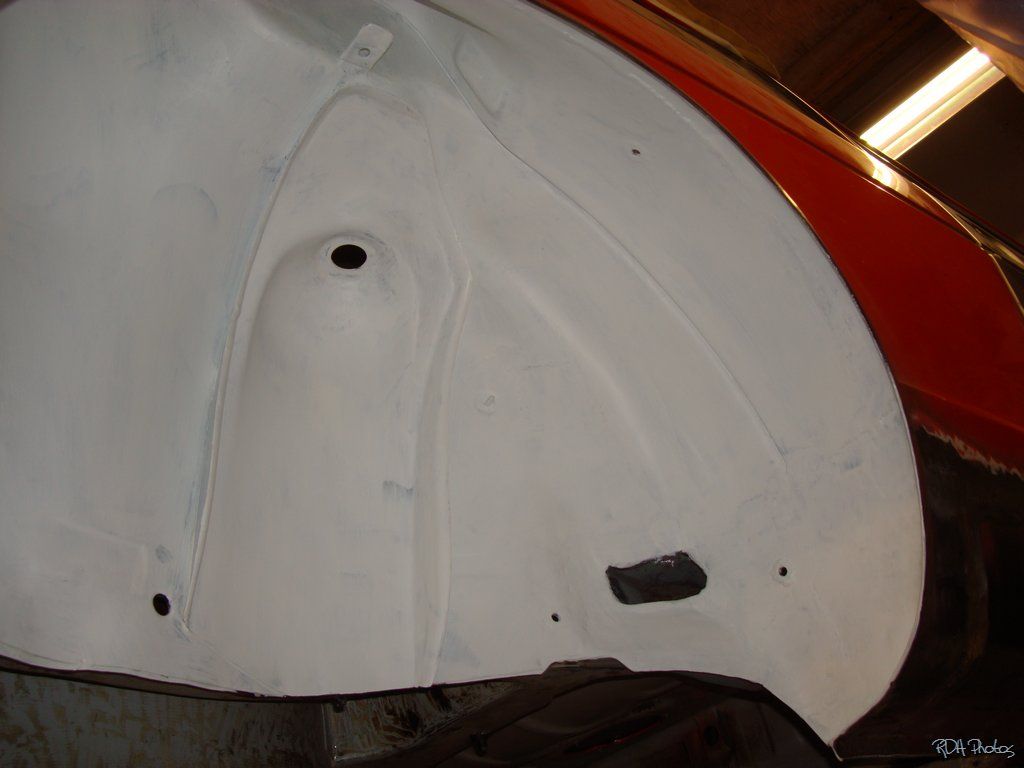 Decided to redo an area that I repaired way back in the project. I was not happy with the previous work I had done - 2 steps forward, and 1 step back ... :banghead:
Cut up the old weld, removed the parts of the metal that was overlaying and welded back together. The area had twisted when done the first time. Now it is much better, and more straight!
Also started the work with removing some big dents in the passenger side door. The area around the door handle was badly dented when I picked up the door.
Better ...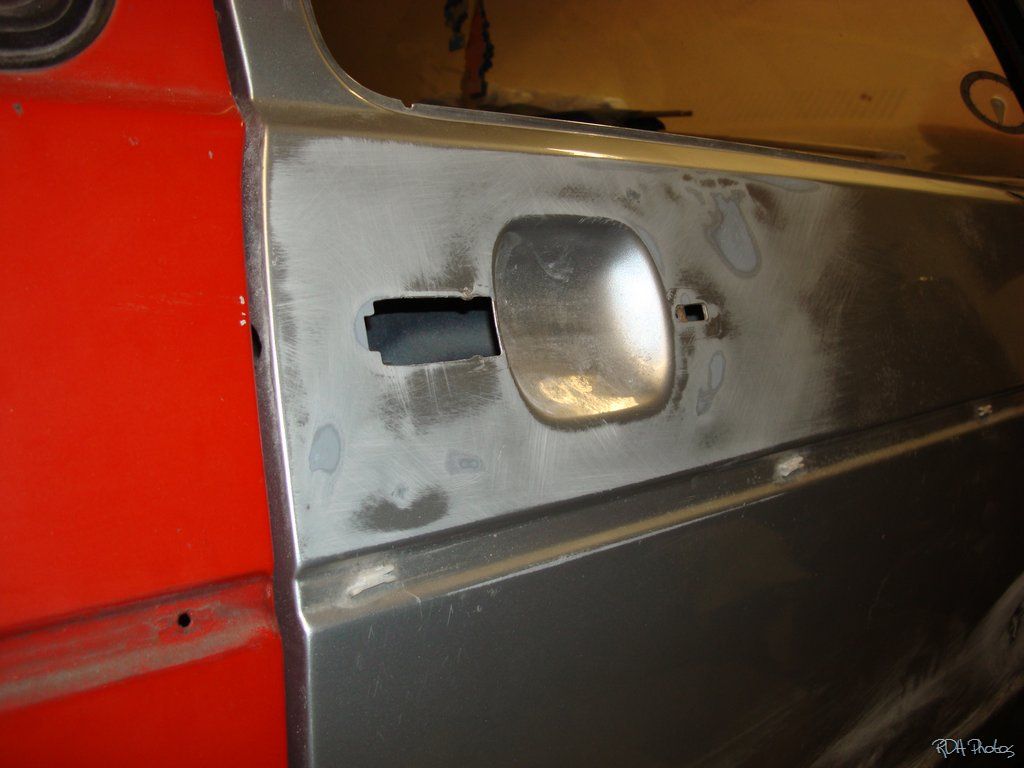 Got back another area where I had messed up the first time - The holes for the licenseplate lamps where done in the wrong place, which ment the lamps would not seal correct...
Re-did the holes: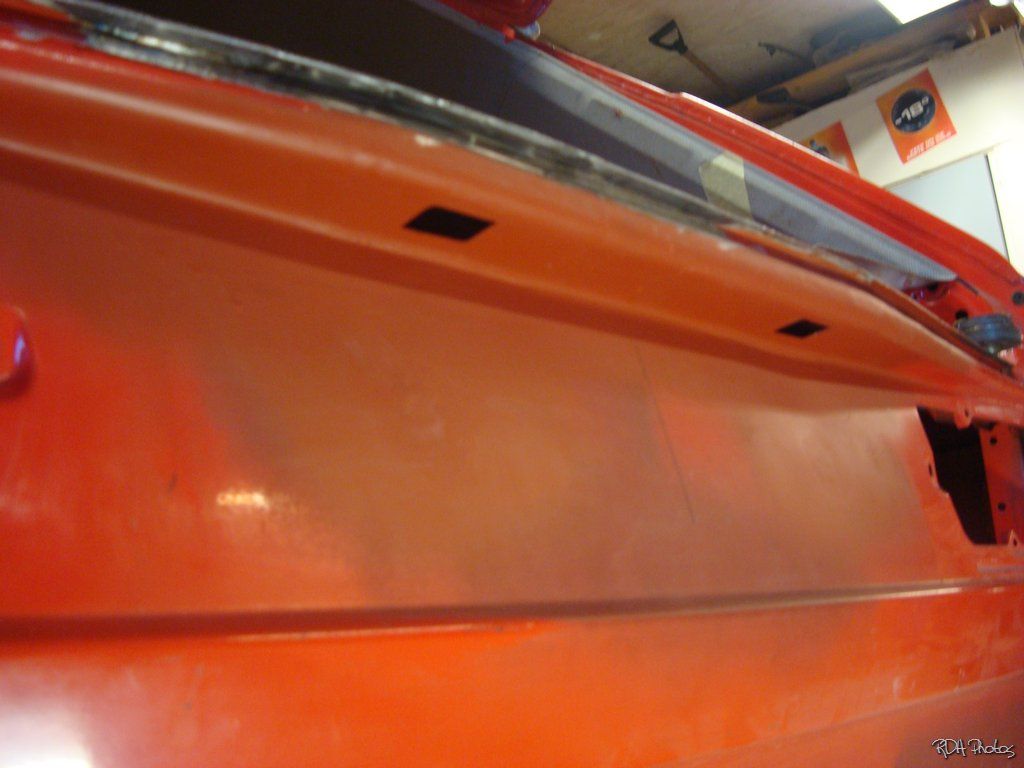 Also got the last rust spots in the rubberseal area replaced:
Next problem was some rust spots under the driverside rear windowseal, removed the glass and seal to look at the damage: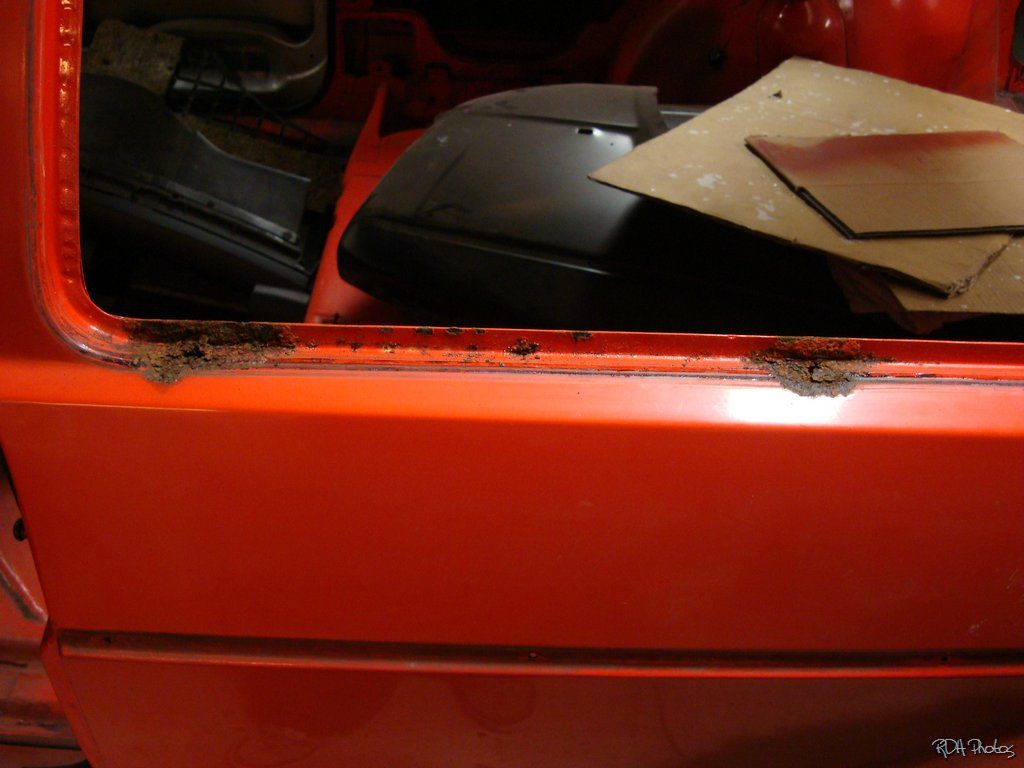 Poked a little with the tip of a screwdriver - metal or more like rust, thin as paper ...
Find the edges of the rust, mark the area and prepare to cut out:
Fresh piece made, and welded in - much better :thumbup: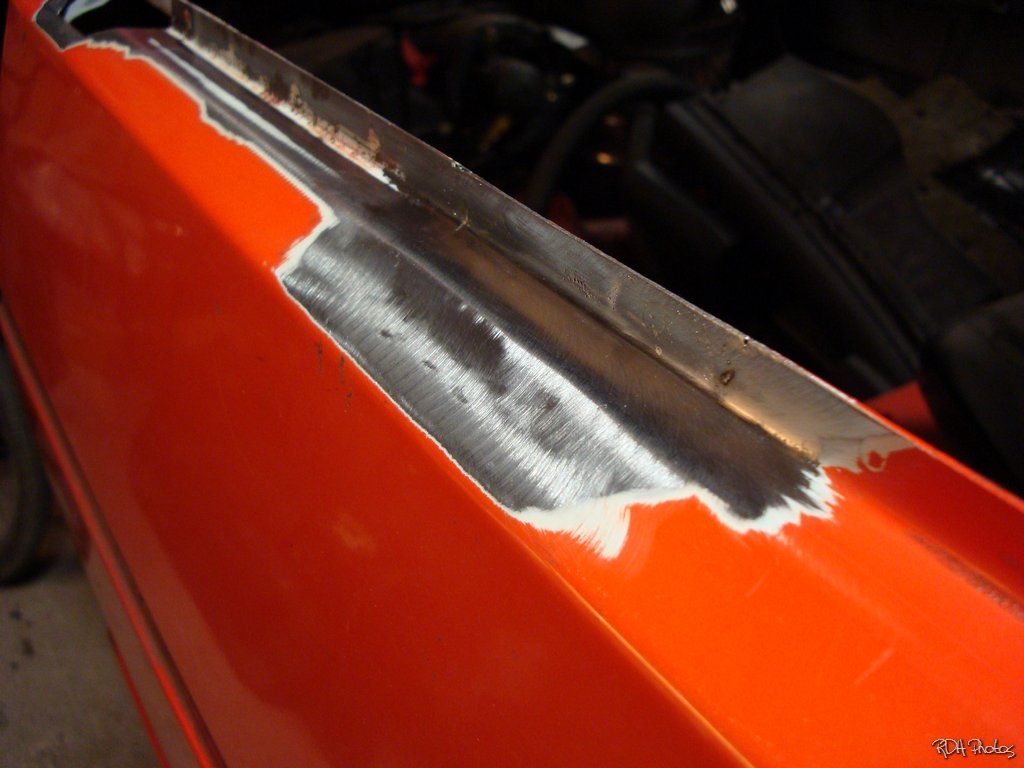 Still working on the other hole in the frame - the result will be in next update...
Since last update I picked up some more parts for the car. Once again I got them for resonable prises...
This time it was a NOS Hella/VW headlight (only one sadly...), and a set of NOS original VW chrome door handles. The chrome is almost perfect, I just need to re-key the driverside handle to my match my old locks.
The one for the passenger side don't have a lock, but I'm thinking about re-installing the centrallocking system that was in the car anyway.
SHINY ....!
At another VW guy I bought to different Schrick cams. one of them a 288[SUP]o[/SUP], the other I can't remember at the time. One of them should be unused, the other with only few miles on it.
Together with the cams I bought a almost brand new Remus exhaust (This will be sold again as I don't like the huge "fartcan" outlet on this one), also a Supersprint Group A exhaust with the classic upturned tip, this one also almost unused. Also got a 2H engine with a bad crank bearings. Not sure how much will be useable from this engine. The head should be OK though.