Just bought an '04 GLI so I guess I'm supposed to be selling this one. I've owned it for about 10 years now. Been my daily driver for most of the time. Odometer quit working about 4-5 years ago. If I had to guess, I have close to 250,000 miles on the car. Still runs fine, drove to Seattle and back a couple months ago. Averaged 29 mpg with 2 bikes on the back. Starts right up. Has a Gillet exhaust, but the muffler is a bit holy. The hall sensor is held on with a zip tie. I have another distributor with a complete hall sender. Does leak a little oil. I'm sure the valve cover gasket is leaking and so is the distributor o-ring. On the way back the lower AC hose came loose from the compressor so the AC isn't cold anymore. The fan only seems to work on high now too. Drivers bolster has seen better days. Thanks to a friend, the shifter now goes into reverse without having to press down. Needs parking brake cables, I have (1) new one. Only one speaker works in the whole car, the stereo is garbage, I mean c'mon, it has a handle so you can pull it out, remember those? Carpet is a little dirty.
Wow, is there anything good with this car?
It
IS
an '88 Jetta GLI with a 1.8 16V. It does run, move and stop. It has what I've been told the Trophy Recaro interior. Seats have power bases but have been unplugged since I've owned the car. Teardrop wheels with some oh so manly 165/70 tires. 2 in front are under 6 months old, the rears...older. Timing belt, accesory belt and water pump have been replaced less than a year ago. Manual sunroof works and doesn't leak. I've installed a 1-1/4" hitch reciever that comes out just under the rear bumper. I use it to haul bikes. Can come with the Thule towers and bars, Thule rack and Rocky Mountain rack. Other than that, what you see is what you get, if you want any specific pictures, just let me know.
What I'm asking $1700 OBO as shown. I'm not that motivated to sell cause it sure would be cool to have this GLI and my new GLI. So if we can't come to an agreement on price, I wouldn't be lying to my wife when I tell her I can't sell it.
Other than money, the only things I can think of for trade would be cool MKIV Jetta stuffs or who knows, surprise me.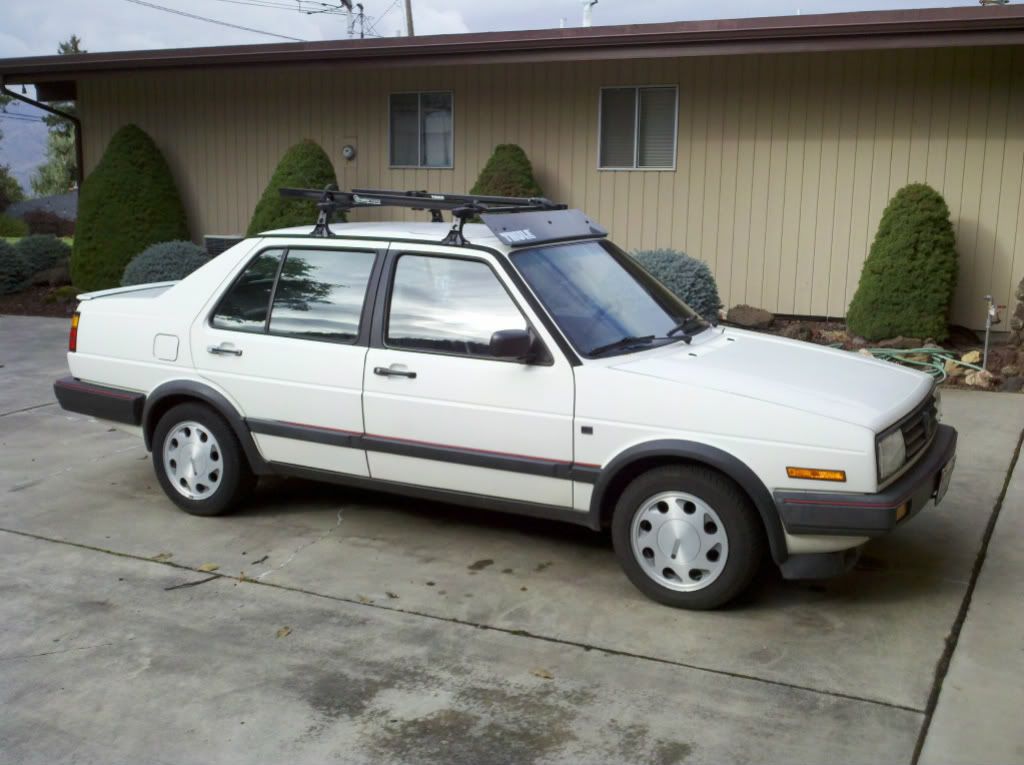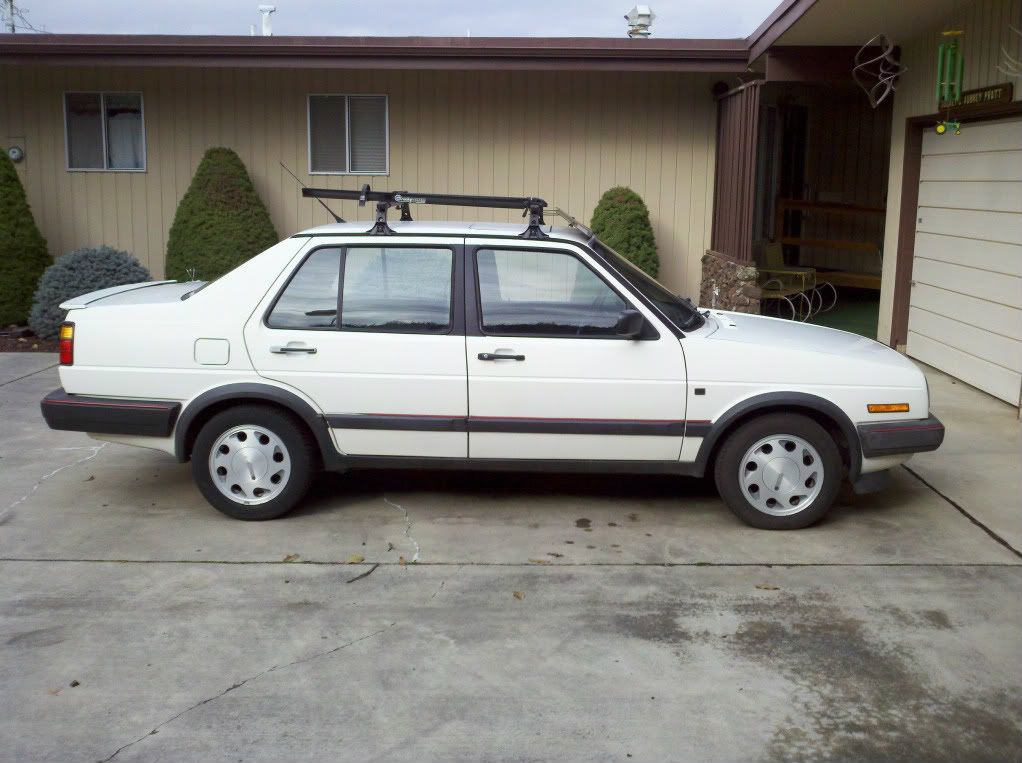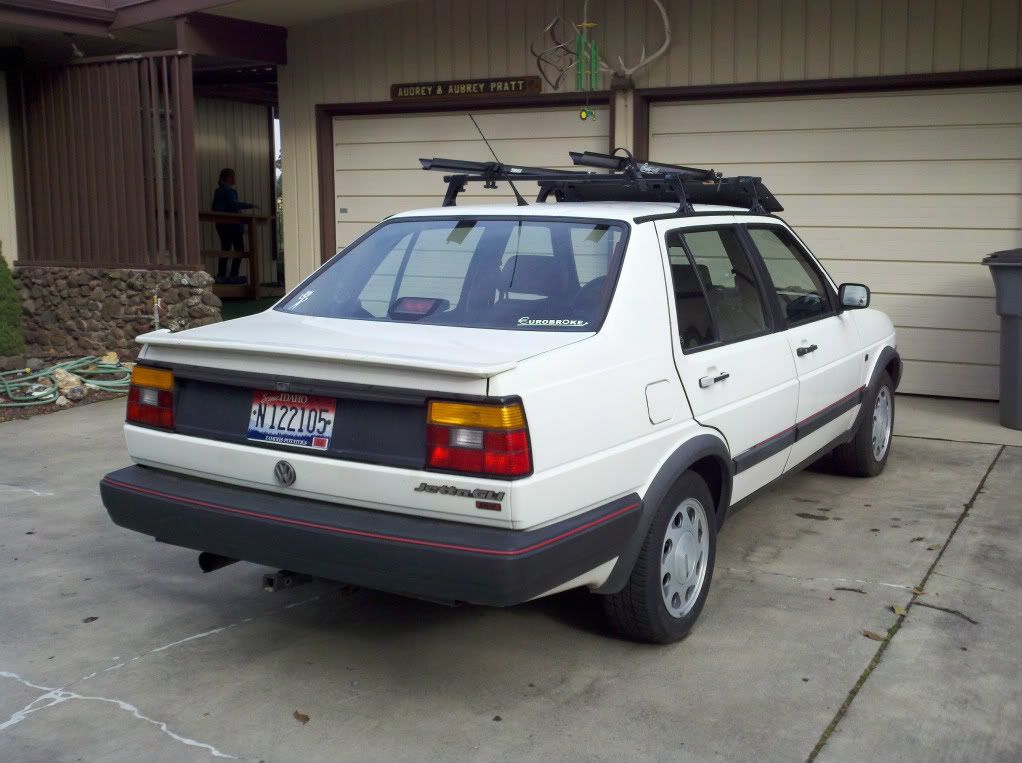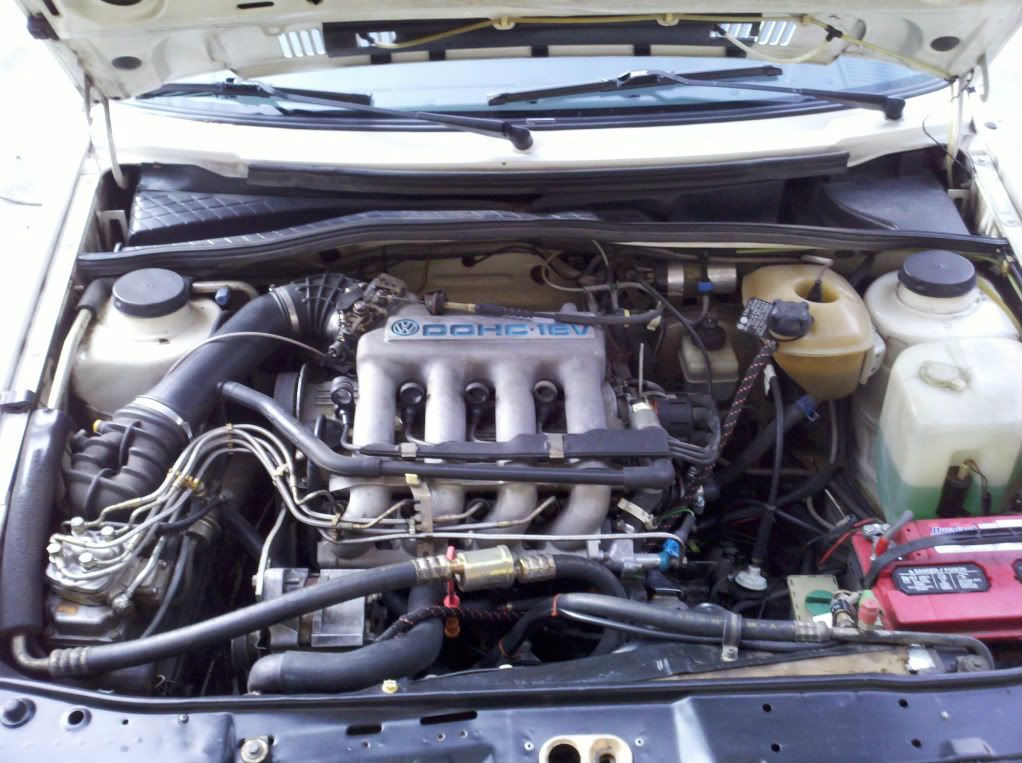 Thanks,
Gen
-EDIT-
Here are some interior pics and some more items of interest, click on the thumbnails for larger pics.
Windshield is cracked, you can see the damaged drivers bolster, little pocket door in drivers door card is broken off, I have it but it broke at the hinge, missing clutch pedal pad, rear passenger handle trim is gone. MFA works except for the MPG info, it shows 99.9 mpg all the time.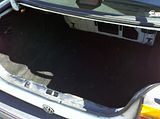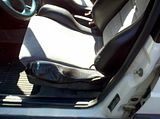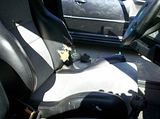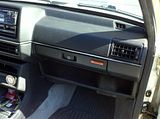 -Another EDIT-
Pictures of the drivers side. 2 small dents with surface rust on drivers door. Rust below lower passenger side windshield. Dent on roof rear passenger side just above rear window. My trailer hitch which is welded to the bumper brackets. Hard to tell but there is a dent on the body line on rear driver side door.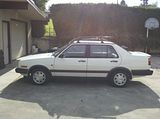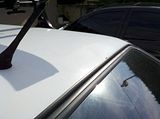 -EDIT-
Well after sitting for a few weeks I noticed it idles pretty rough when starting. Seems to smooth out to normal after a minute or so.
If you need any more pics or info, just let me know. I'll try to put up more descriptions as I remember them.
Thanks,
Gen