ok guys, i'm new, but i've been reading posts here for a while already and always found my questions so i didnt need to register.
but couldnt find this so i'm asking now.
i purchased a fbmfsw from 8v and i'm trying to retrofit on my 8p3.
today trying to assemble, realized the harness connector from the airbag was not fitting...
is there a way to make it work?
do you know if its worth to try to repin the connector from the harness, or if there is a way to replace the G85.
please tell me someone knows about this, or has already done this mod.
thanks in advance
---------------------------------------------------------------------------------------------------------
2016 edit!! the correct way to get it working, full guide
Ok, here is an edit with everything learned in this thread thanks by the contribution of everyone from several forums.
In order to achive the knowledge to do this, several parts had to be bought and learn from mistakes.
this is how the original steering wheel looked like
and this is how it looks with the upgrade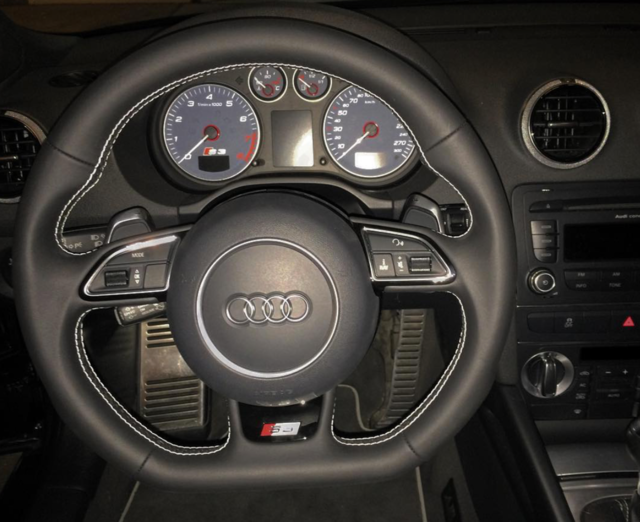 here working 100% functional, error free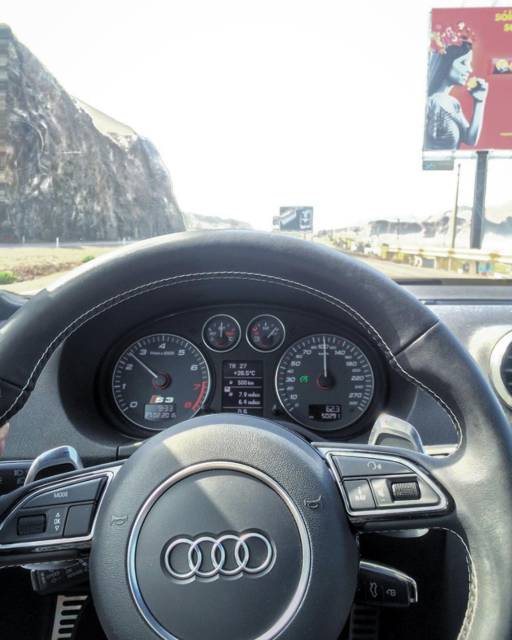 First of all, you must know if your steering module and slip ring is multifunction compatible.
a 'HIGHLINE' steering wheel module and slip ring are needed, check if you already have these with VCDS>16 steering wheel
from 2006-2008- module 8P0 953 549 F
from 2009-2012- module 8p0 953 549 K
slipring- 1K0 959 653 D
Then, the installation process is exactly the same as switching any other steering wheel for our car, there's a bunch of threads of that in the forum, BUT in this case the idea was to use the FBSW from the 8V that was something not done before since it was from a newer car and it might not work… anyways a bunch of other newer audis come with the 'same' steering wheel which has the same looks as all the post 2012 cars (S4, S5, S6, etc)
But there is an issue, there are two of this kind of steering wheels with the same look, 8V and 8K. The difference is in the multifunction buttons, and the type of communications they use with the ECU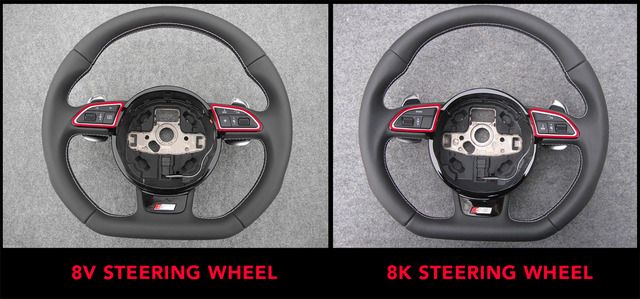 -8V steering wheel, comes with LIN2.0 highline buttons, and Single Stage airbag.
-8K steering wheel, comes with LIN1.3 lowline buttons, and Dual Stage airbag.
Our 8P cars come with LIN1.3 steering module, so 8V steering wheel buttons WONT WORK.
So in that case it's just easier and recommended to buy the 8K steering wheel since its plug and play.
Moving further to the airbag part, some 8P come with single stage (as I've read its from the older ones, until 2007 or something like that) and some are dual stage (from 2008 and on)
In that case:
-If your car is from 2005-2007, get the 8V airbag (because of single stage)
-If your car is from 2008-2012, get the 8K airbag (because of dual stage)
If you get to buy the 8K airbag, you need to re-pin the wires in order to make all the multifunctions to work. Here is a little diagram of how the original 8P, 8V and 8K wiring is, and how you need to re pin your 8K airbag to make it work (sorry if it is in Spanish, you'll understand it)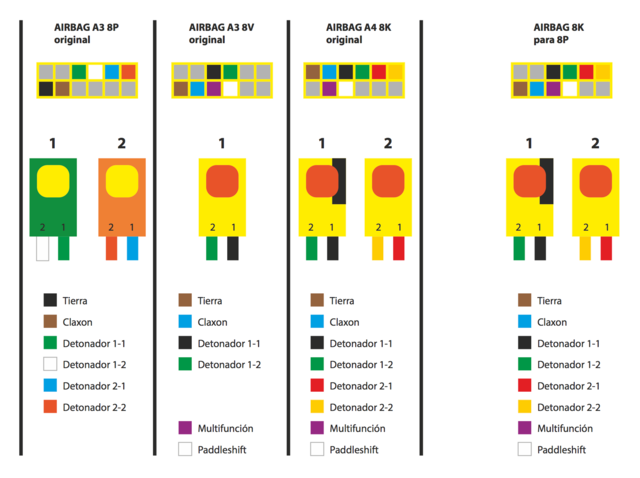 IF YOU MISTAKENLY ALREADY BOUGHT THE 8V STEERING WHEEL
It's not everything lost!! (I've been through it, and fixed it)
You need to buy the lowline buttons from the 8K steering wheel, the code is 4L0951523E, and it can be purchased here:
http://www.cars-equipment.com/www/en/shop/audi/oem-4l0951523e-audi-a4a5s5q7-steering-wheel/
, you can chose either DSG option for paddle shift compatible or without them.
ONCE YOU DO THIS, it will be the same as having the 8K steering wheel, and everything should be working fine.
ONE IMPORTANT THING. DON'T TRY TO USE A SINGLE STAGE AIRBAG INTO A DUAL STAGE, AND VICEVERSA!! If you bought the wrong airbag, I recommend you to sell it, and for the same price, get the right one.