I did it, why can't you......
Ron's Single pump conversion

I was looking at replacing both fuel pumps in my Green Cabby, what with it being 15 days before
Christmas, what a bummer.....
So I decided now is the time to convert the car to a single fuel pump. I used Ron's most Excellent conversion steps, although I did change it a wee bit.
Ron's Great Link
To add to Ron's steps I will add that I did the fuel pump in the tank first and buttoned it up as the tank was pretty full and I didn't want fuel spillage.
As the Strainer was and always will be a pain in the ass to install without dropping it and try try again... I hit a Eureka Moment. I took a 3 foot piece of String, and Tied the strainer to the fuel pump, why didn't I think of this years ago....when the pump was down in the tank, all I had to do was to snip the string and pull it out, then close it up.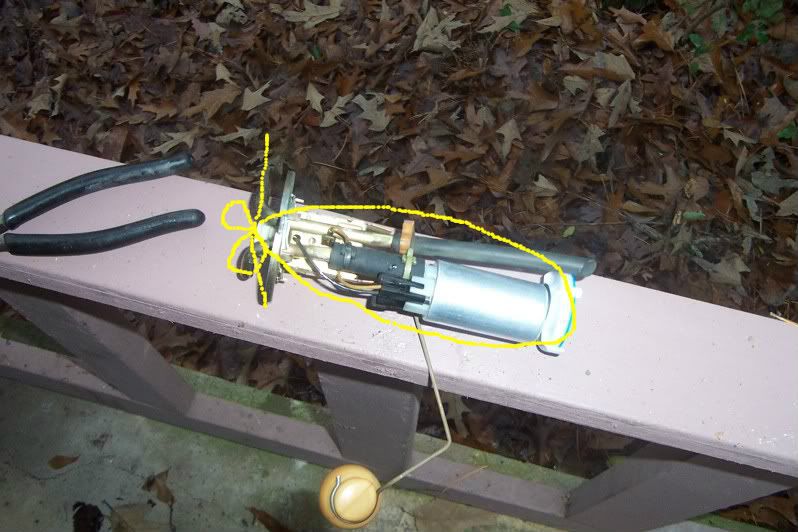 Lastly, I used the wix fuel filter but modified the bracket to mount it right back on the old filter mount. It is neat and out of the way.
Where I diverted from Ron's plan is I used a E3210, for about 30 bucks less, that is 55 dollars, the working pressures and fit were the same...
Parts used:
E3210 55 bucks
6 foot of 5/16 fuel line 6 bucks
8 hose clamps 4 bucks
Wix 33321 filter 12 bucks.
Removed both pumps, the sump and 4 foot or so of hard rotten fuel line.
About 2 hours work. Yall can do the math.
RON WHAT A WONDERFUL CHRISTMAS PRESENT....
:beer::beer::beer::beer::beer::beer::beer::beer::beer::beer::beer::beer::beer::beer::beer::beer::beer::beer::beer::beer::beer::beer::beer::beer::beer::beer::beer::beer::beer::beer::thumbup: