My father told me as I approached my 30th birthday that the key to life wasn't finding the perfect job/wife/life/etc, but learning to recognize when you need to compromise. I guess part of getting older is realizing that you won't always get what you want, but if you work hard you can probably get 75-80% of what you want. Something, something, Rolling Stones song. With this in mind I began my search for my next car a year ago. I
wanted
a manual rwd or awd wagon powered by a forced induction 6 or 8 cylinder within my ~$60K budget. AKA, the TCL pipe dream. I started my search and quickly realized that I had to include CUVs, much to my dismay. After a few months of searching, I made my first adult compromise, just a few months before my 30th birthday I bought a new Audi SQ5.
2015 in Moonlight Blue and Black/Chestnut, Premium Plus, black optics, 21"s, B&O sound, and Tech package. A living breathing oxymoron, it was a "performance suv."
In my year of ownership I tried to make the SUV less, well, SUV-like.
I replaced the stock 21x8.5 wheels running 255s, with 20x10 running 295s. I don't think I could fit more tire on the fronts. I also put in an 034 x-brace, 034 drivetrain stiffeners, 034 swaybar, and KW HAS, in an effort to make it handle better. I was pretty successful, I'm often surprised how planted it feels taking on/off ramps way too fast for a 4400lb SUV. I also did some other minor things 034 intake, ported the stock airbox for more whine, LED interior lights, e-code headlights, hardwired radar, and got a tint.
The plans for the future include a stage 2 tune (hopefully 034), AWE Exhaust, and probably true coilovers (KW V2/V3).
This is how she/he/it currently sits. (photos courtesy of 034 Motorsport)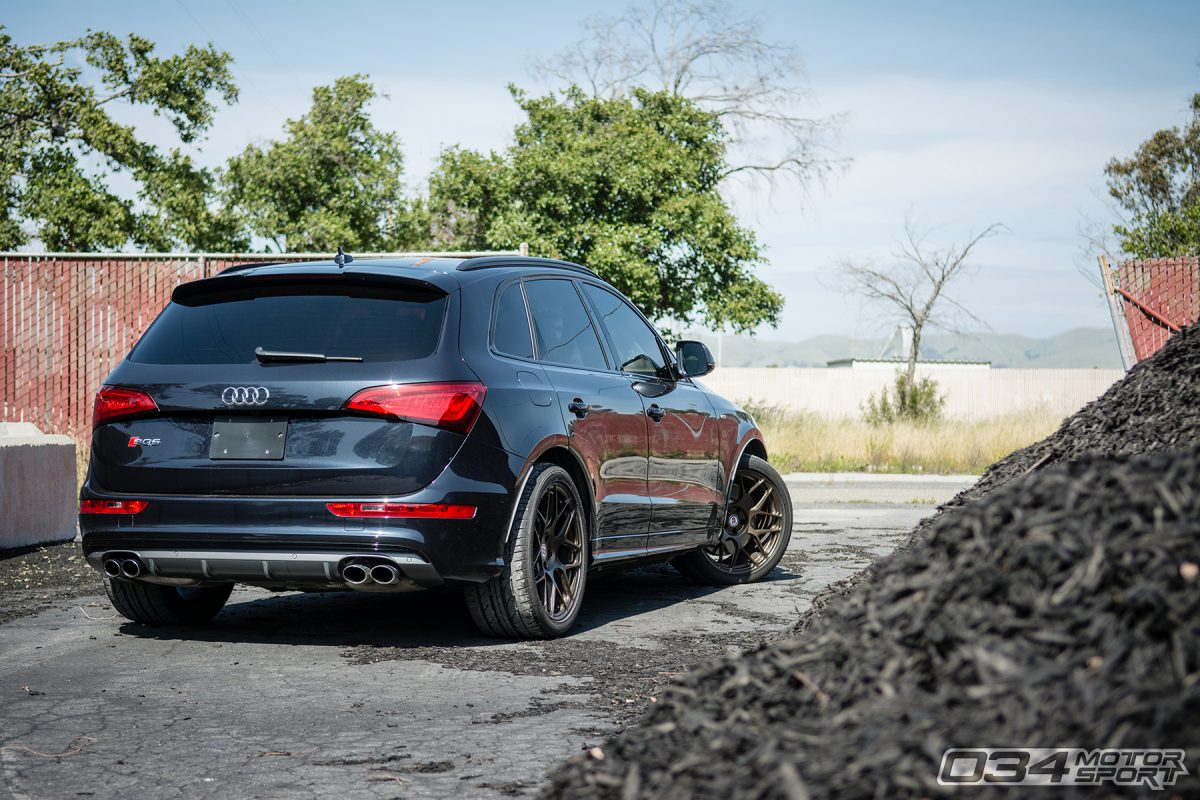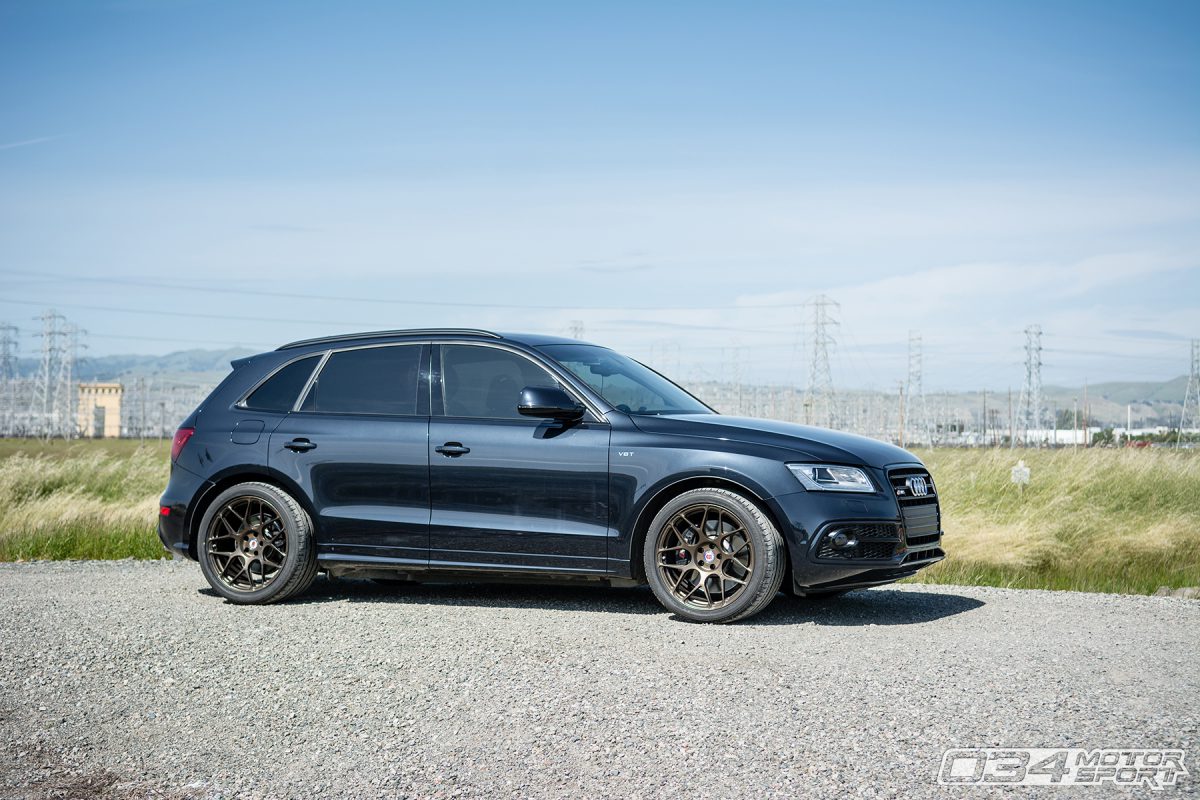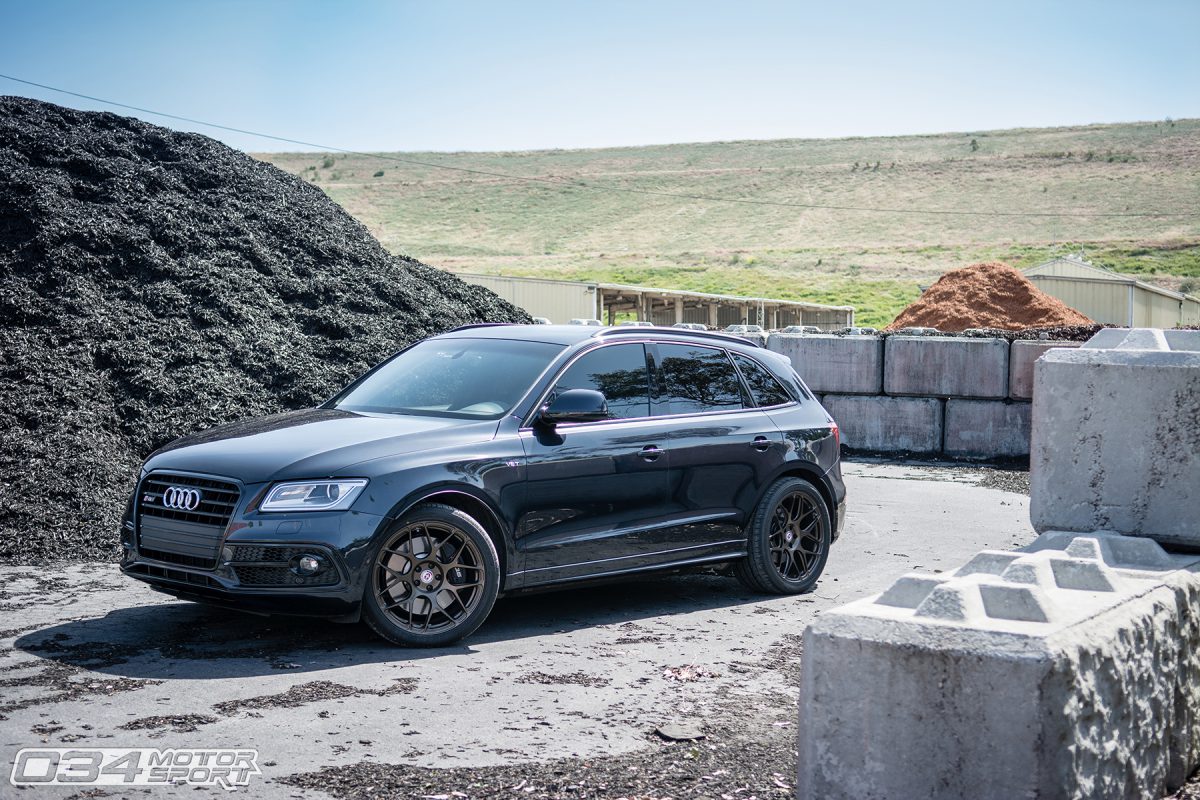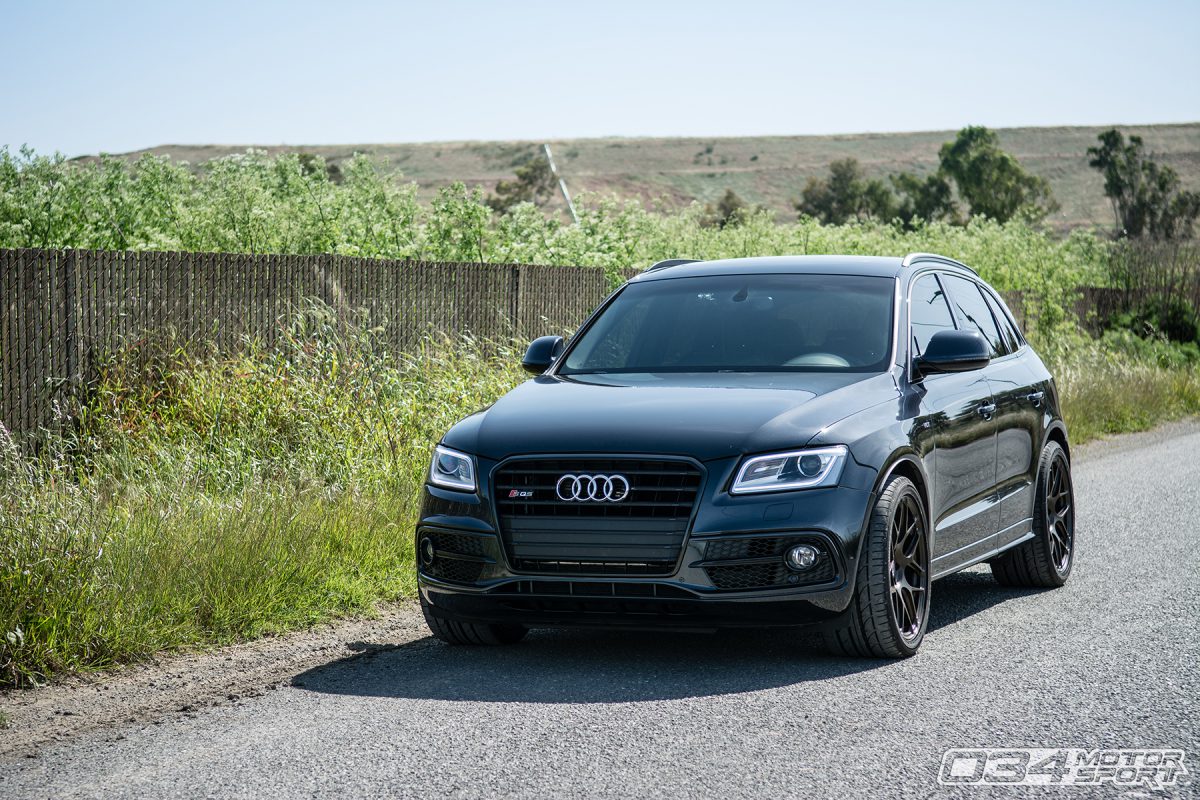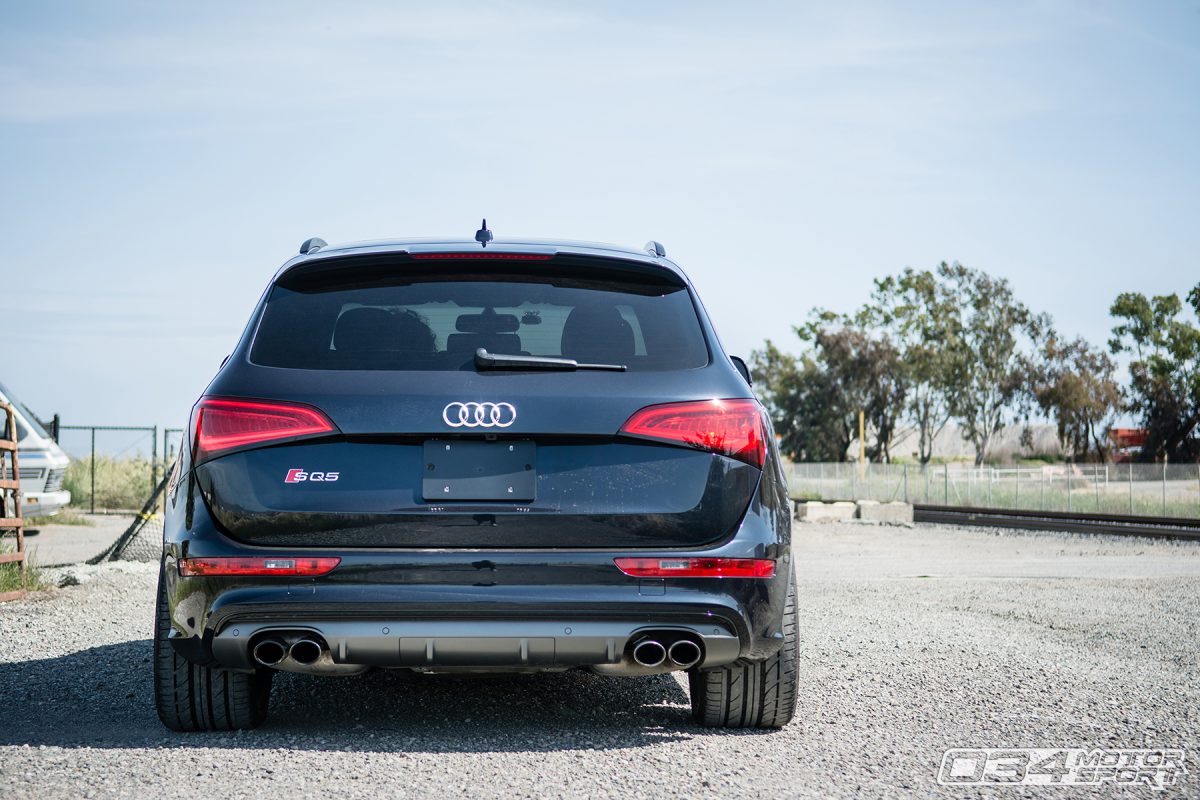 Dat ass doe.
On to my review. The car is still very fun to drive. It is surprisingly quick and still puts a smile on my face every damn time I drive it. It also handles DD duties extremely well, while I don't feel super connected to the road, it is comfortable sitting in traffic and does well on long trips full of camping/hiking/other gear. I'm averaging around 15 mpg in daily driving, but IDGAF about gas milage. I don't buy cars for mileage, I buy them to have fun.
Overall, the car met my requirements, even though it isn't a wagon.
It's a quick, for being a 4400lb SUV - surprisingly so. I often catch people off guard by either catching up to them or leaving them behind.
It blends in really well in the mudaine silcon valley. Discretion is nice.
It has been cheap to own/maintain. My only large expenses have been mods. I haven't done a cost of ownership because I'm not Emmett
It is comfortable for DD duties and I don't mind sitting in the terrible bay area traffic in it.
I have room for the dog.
My only maintenance issue was a busted water pump the dealer found while in for service, it was fixed under warranty and wasn't really an issue for me. Other than that it has been extremely reliable and I'm optimistic on the stoutness of the drivetrain.
My dad was right, life is about compromises. If I had to do it all over again, I'd go the same route. It wasn't the perfect car in stock form, but making it closer to what I originally wanted has been a fun process. I've also learned a valuable life lesson, you have to make some concessions to be happy.