So this is my 5th VW. I bought this car last year bone stock with 79K miles, previous owner did not replace the ol timing belt. One fantastic day when his wife was driving the car it went. Needless to say they were scared to drive this thing after having to have head rebuilt and basically a whole tune up done. So good deal for me!
As it sits now.
Mod List
Suspension/ Drivetrain
- Solo-Werks Coilovers
- Sway bar delete
- ECS Ultimate Dogbone
Wheel/ Tires
- Klutch Wheels SL14
- Front: 18x8.5 et35 (Final et20)
- Falken 215/40/18
- Rear: 18x9.5 et30 (Final et22)
- Falken 225/40/18
Interior
- Leather Interior out of an 04
- GLI radio trim
- GLI ash tray
- TT pedals
- Autometer boost and Voltmeter gauge on Steering wheel pod
- Momo Wheel
- Momo shift knob and boot
- Double din Kenwood head unit
- 2 12" subs 500 W amp
- Lighted cup holders
- Updated cup holder console
- LED interior lights
Engine
- Wire tuck
- Godspeed FMIC
- Forge DV
- SAI N249 delete
- 42DD 3'' Turbo back exhaust
- 42DD Catch can
- Relocated battery to trunk
- Windshield washer reservoir delete
- PS relocate
- Polished TB
- Neuspeed intake
- Porsche 911 oil/ coolant cap
- Gold painted manifold and valve cover
- Revo tune
- New coolant ball
- ECS Coil pack hold downs
Body/ Exterior
- Shaved GLI trunk
- Shaved fender markers
- Hood notch filled
- badgeless grille
- Remote start
- GLI front and rear valance
- GLI sideskirts
- Stubby antenna
- ECS heated blind spot mirrors
- Rolled fenders
- Tinted windows 20%
- Shaved rub strip
- GLI candy cane Tail lights
- New headlights
- Resprayed Alaskan Green
Brakes
- Stock for now
Day I bought it bone stock
Solo-Werks Coilovers
Got a set of fat fives with Blizzaks.. Also ordered 10 and 20mm spacers.
Ordered a FMIC, and a 42DD Turboback exhaust, Neuspeed strut bar, Intake, and Optima battery.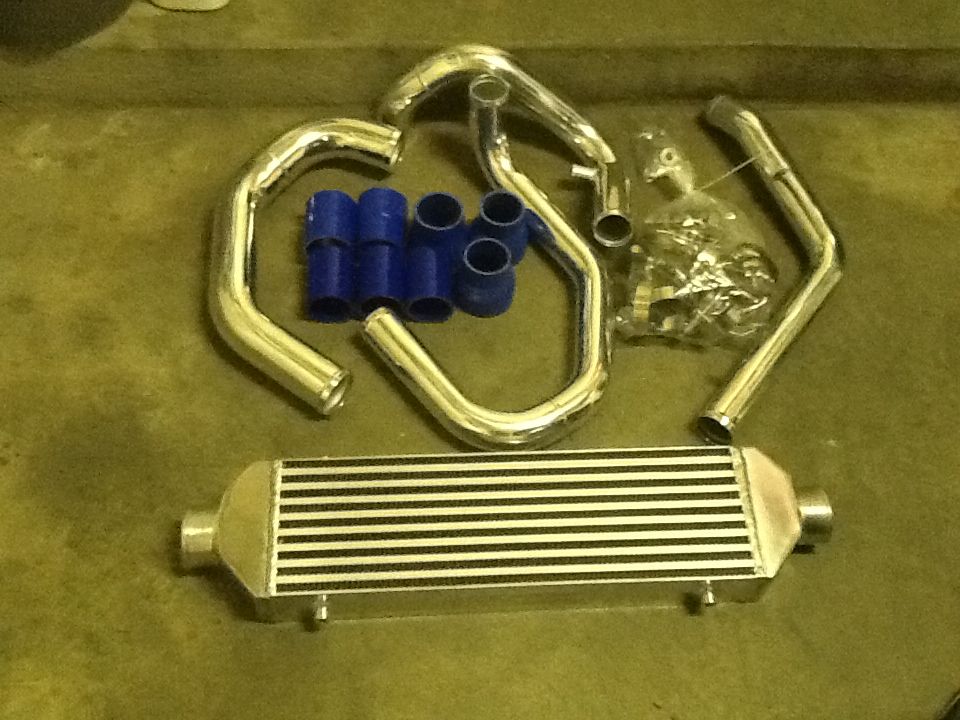 Doin work..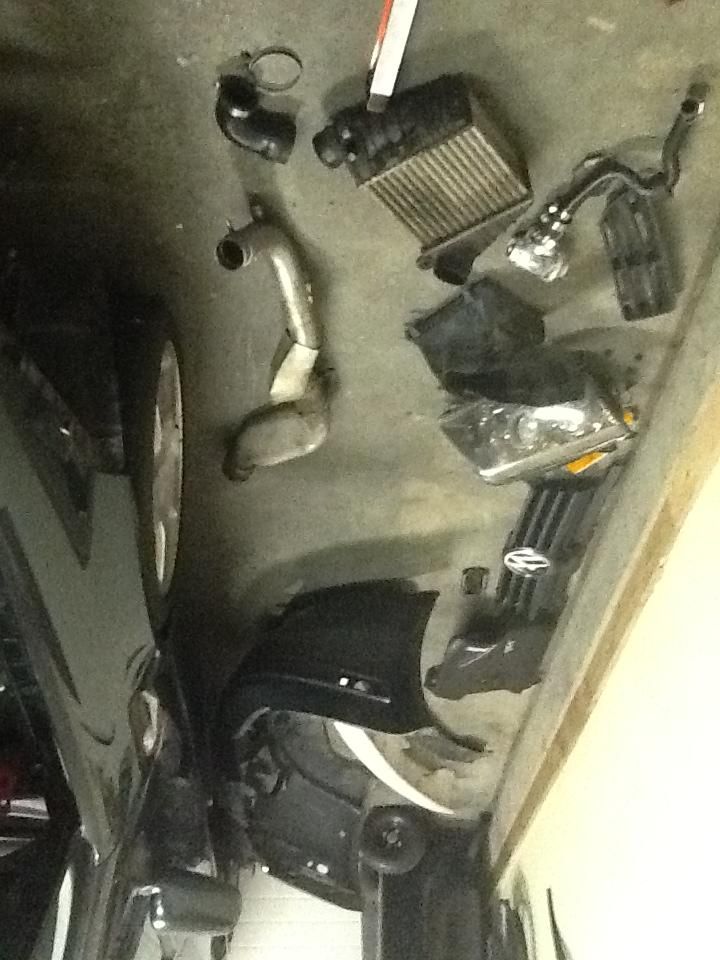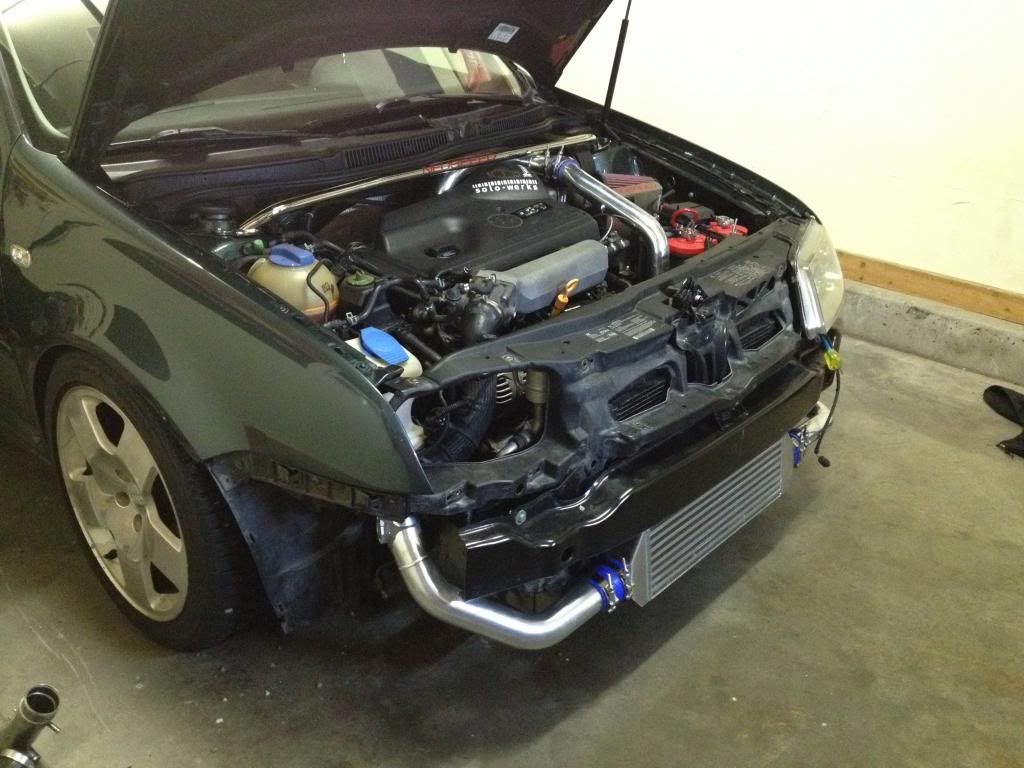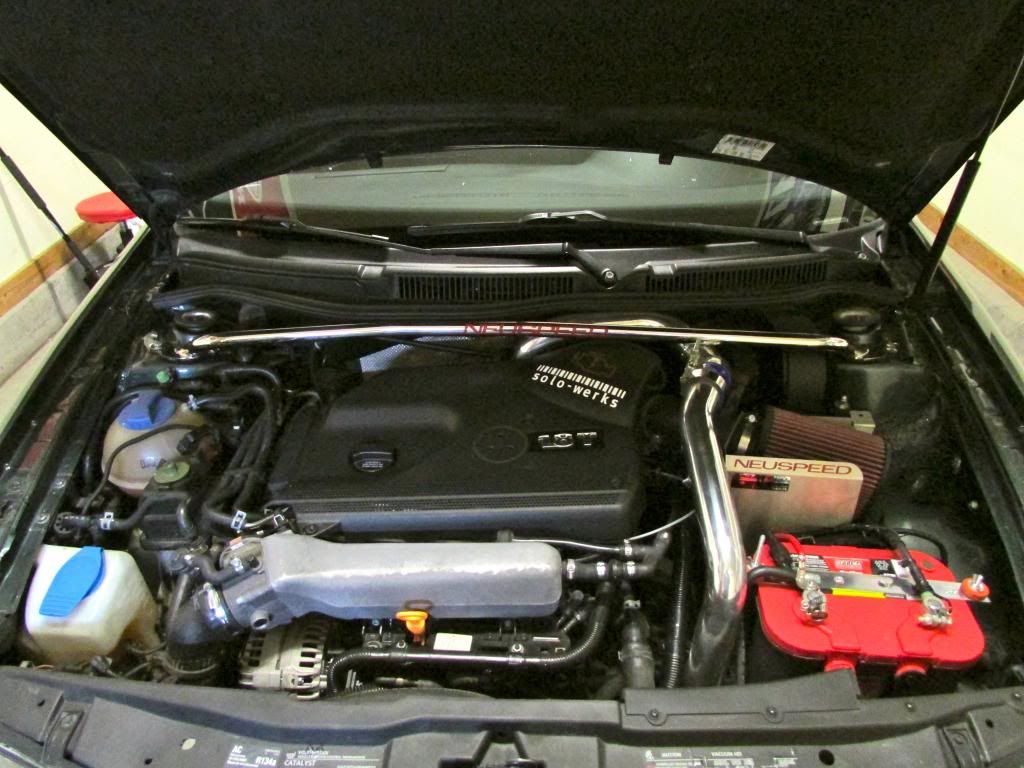 Car came stupid ebay lights (we are getting there)
Momo knob and boot, wrapped dash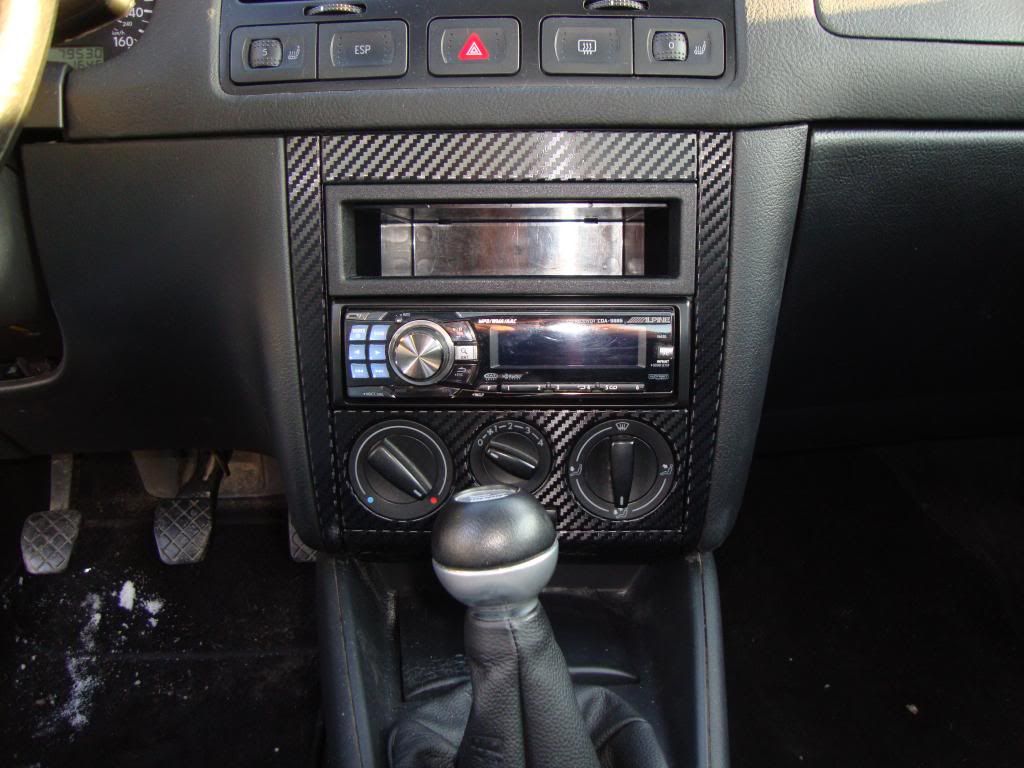 Put me in some gauges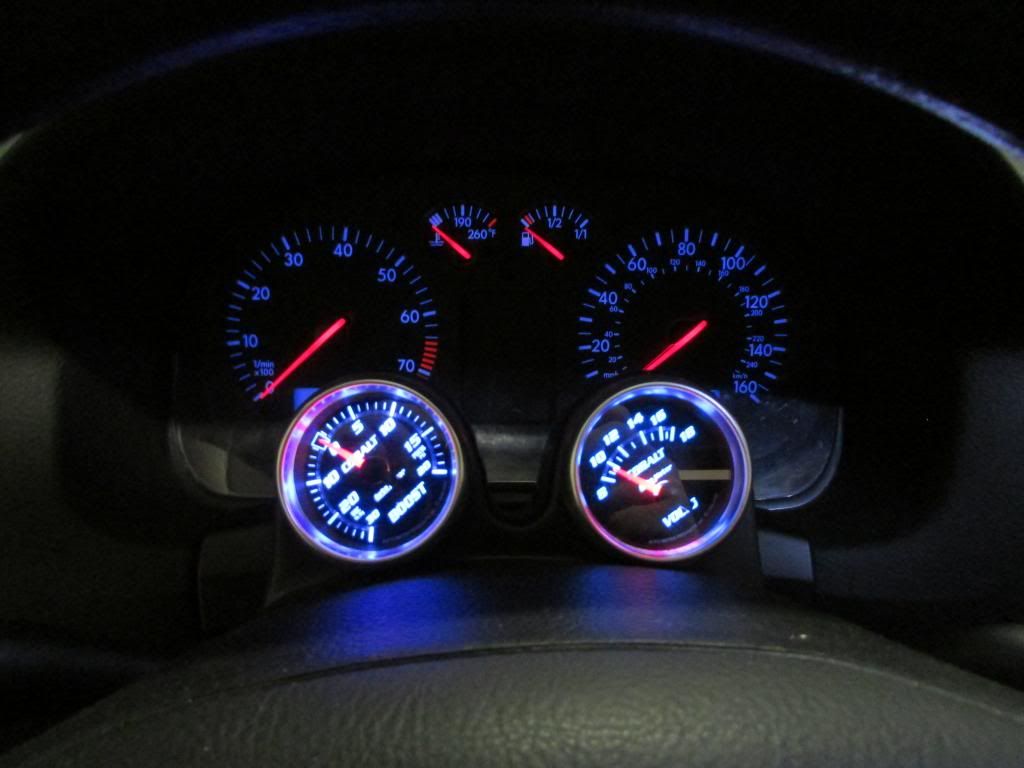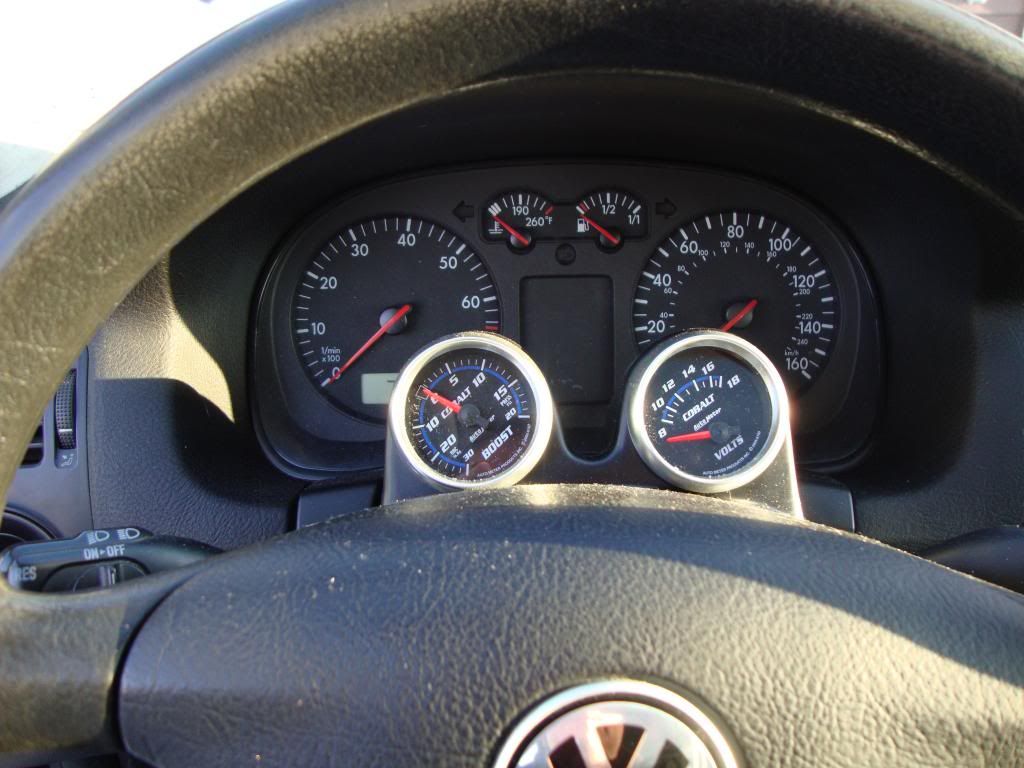 New Tails..
New wheels, stubby antenna.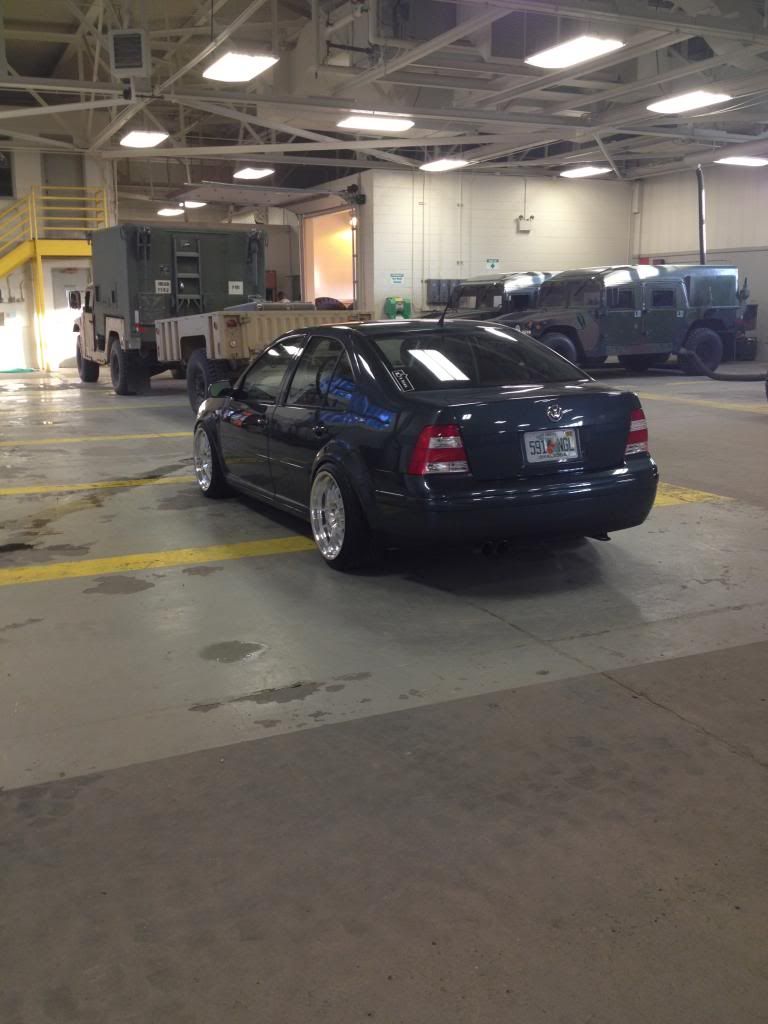 ebay lights still on it
Window tint
Nice Purtty head unit DVD
New headlights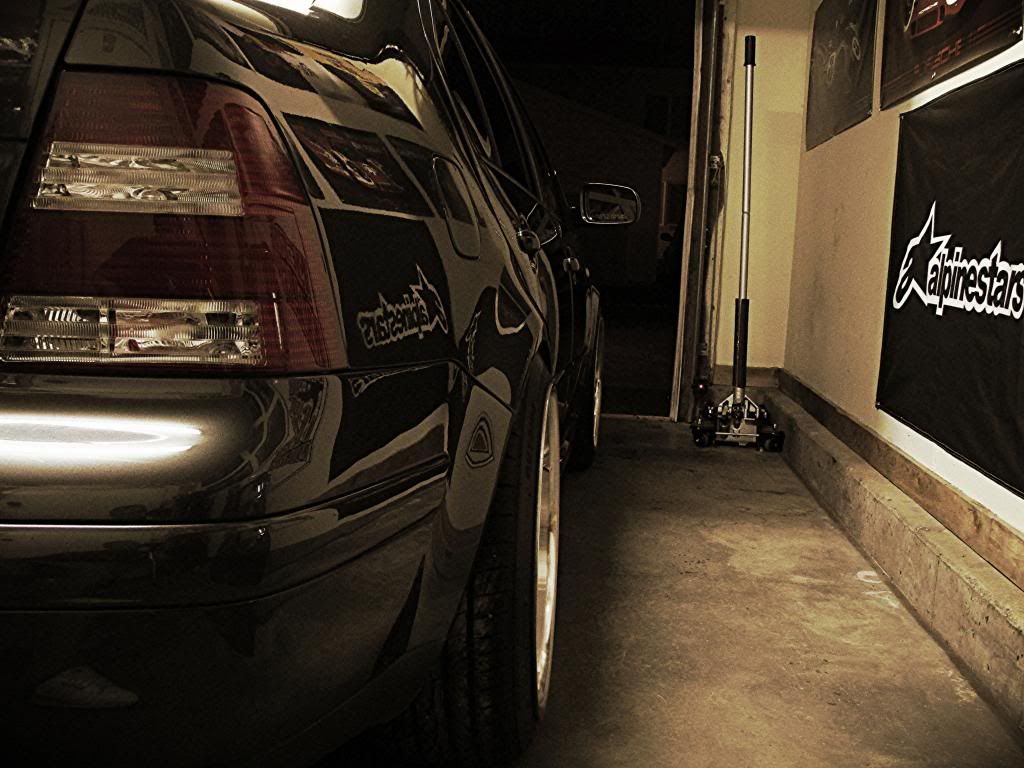 Bought this for a bunch of good interior parts.. Swap them and sell it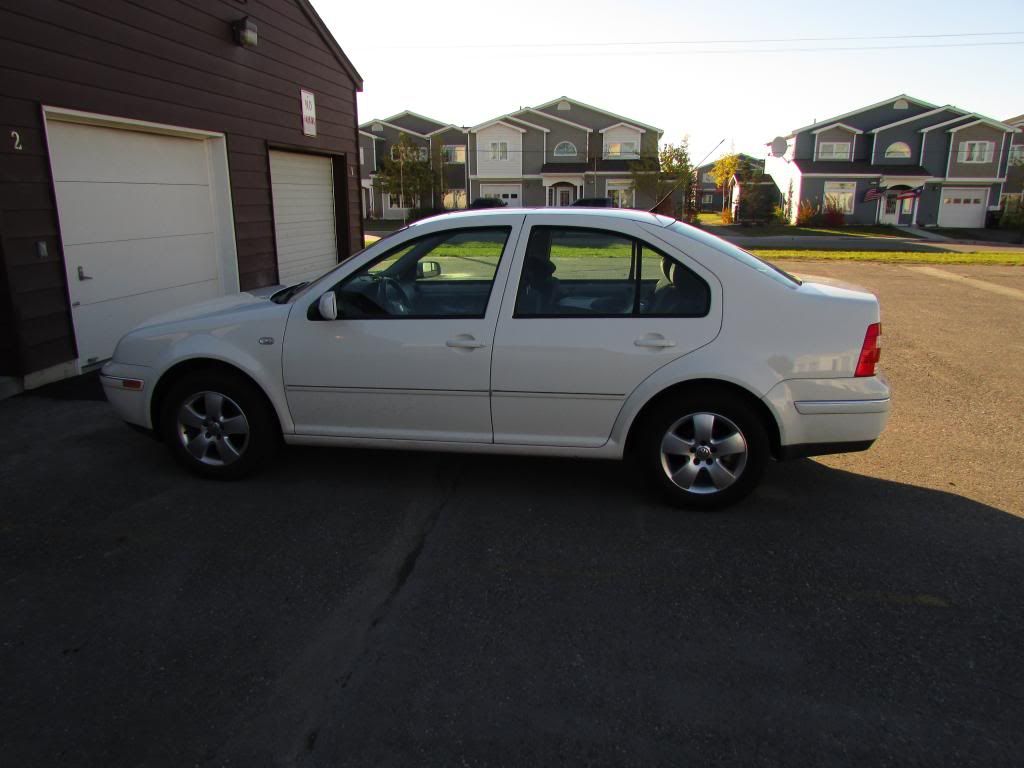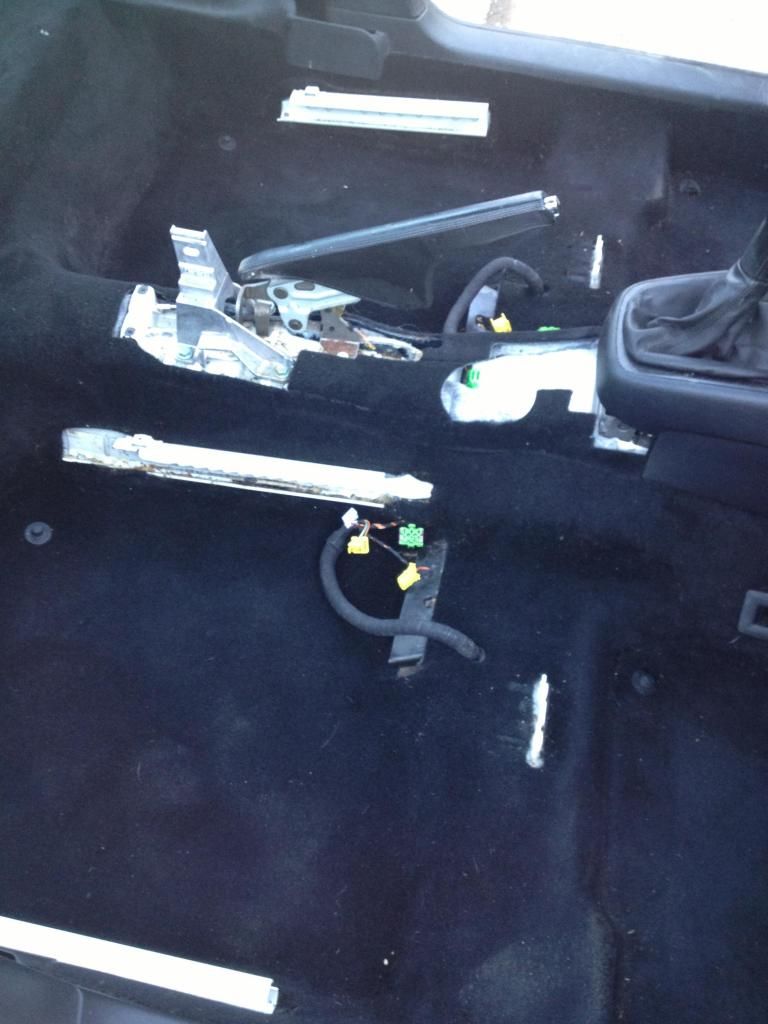 Doing a cluster swap with all the leather, and door cards
Where all the magic happens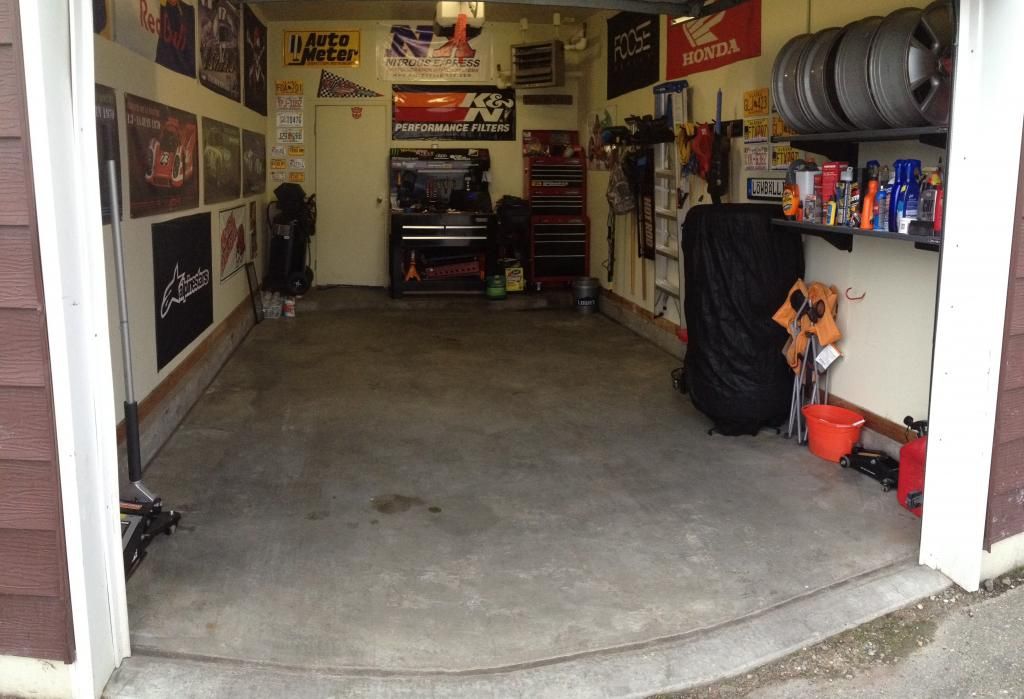 I cant remember all of the other small stuff I have done. I plan on doing bot swaps of interiors and cluster by the end of the week.