Discussion Starter
·
#1
·
I think so!
So the girl said I could do a few more parts for this spring summer and the parts I want I have been striking out on.
This is what I had approval on for this season;
BBK, although this wasn't a strike out I will just do it next winter.
OE Votex front lip for the facelift, good luck getting that in a timely manner
RS3 grill, same as front lip but for $1k and not 100% sure it would fit seems risky. Needs more research.
Well I turned the tables and managed to get the 'OK' for air a year or so early. So my plan is to be bagged by Wuste at the end of May.
Proposed kit:
Airlift Performance fronts
Airlift double bellow rears
Dual Viair 444c's
Single 5 gallon tank
3/8" line all around (probable reduce the rear if its jumpy/fast)
Now this is what I can't decide on is Switchspeed or V2. I contemplated E-level but its not in the budget this year, I have a new house that needs a back yard that still needs to be completed.
All installation will be in the spare tire well with nothing exposed so besides the switch in the center console it will look OEM.
Anyways, here is a rough timeline of my car so far..
The way home from Sacromento, bought it from Niello Audi new w/ 7 miles on it June 2012.
Arrival home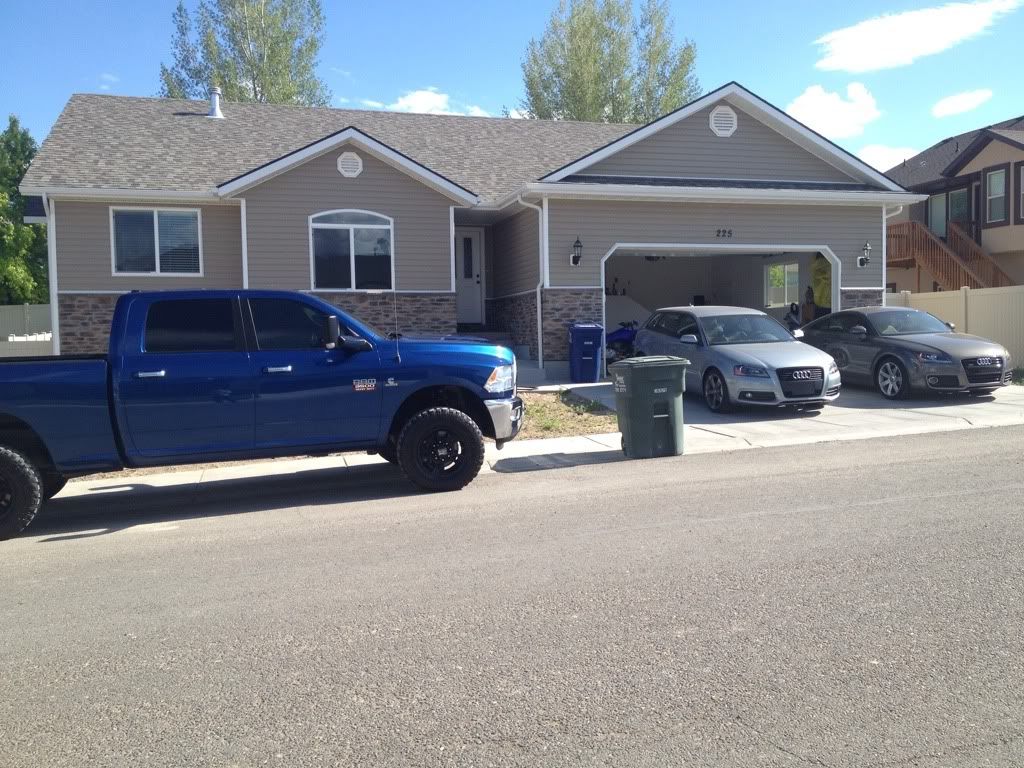 First items were removing 4x4 status with some ST's, window tint and front filler plate.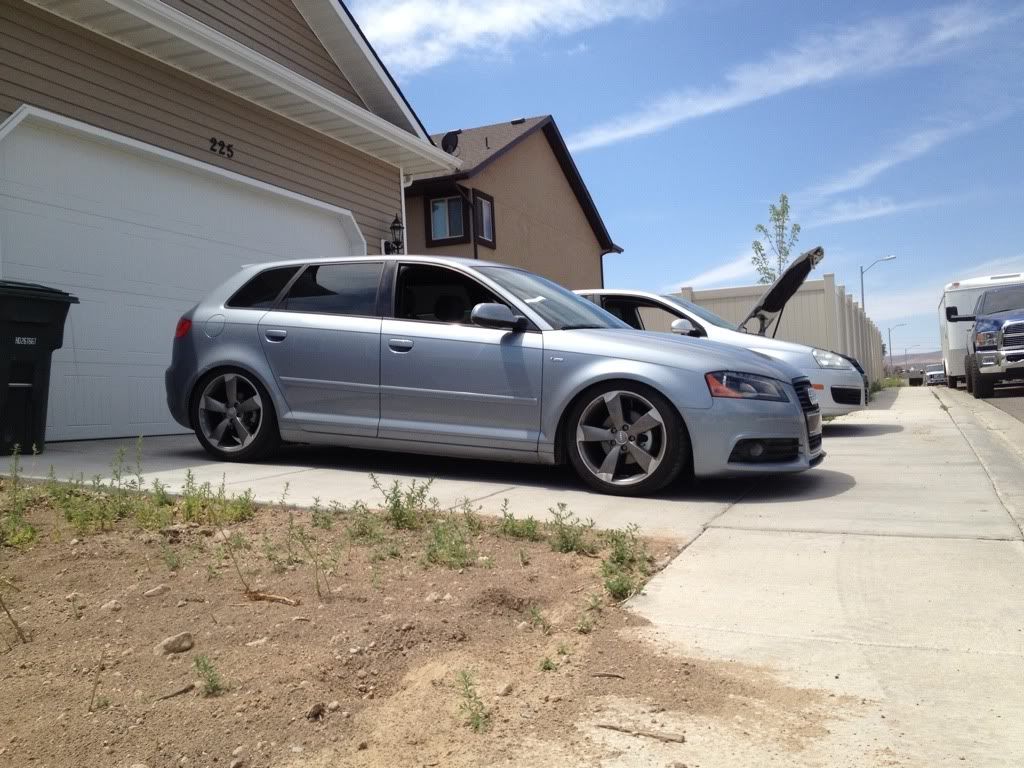 Then tried some different wheels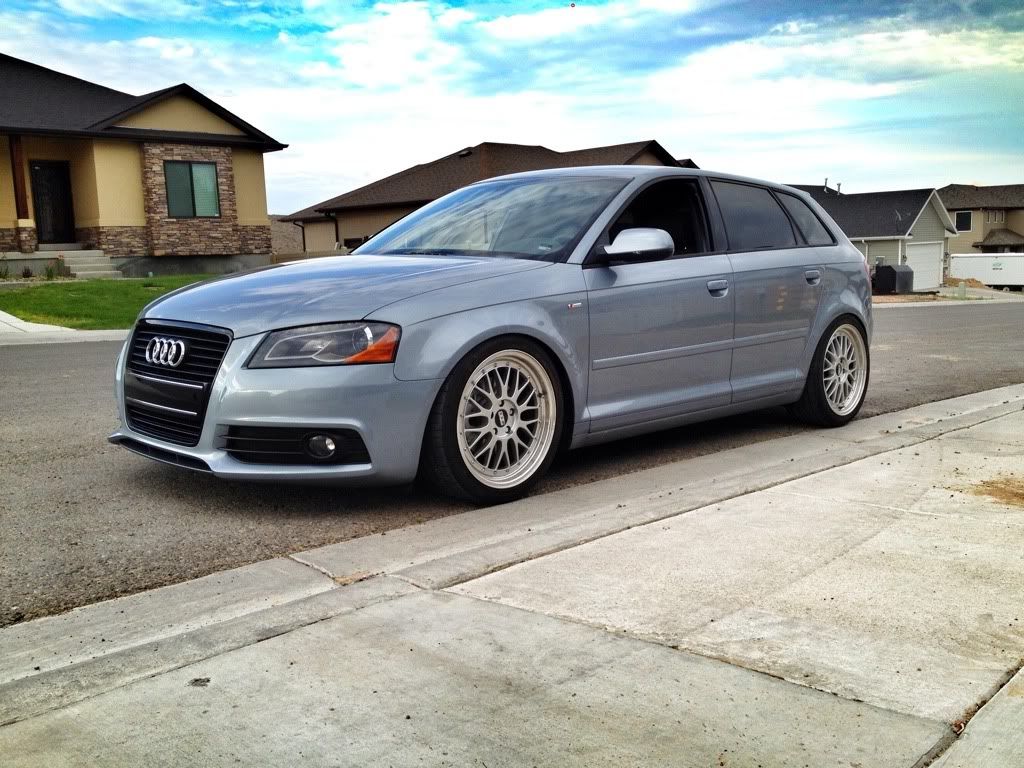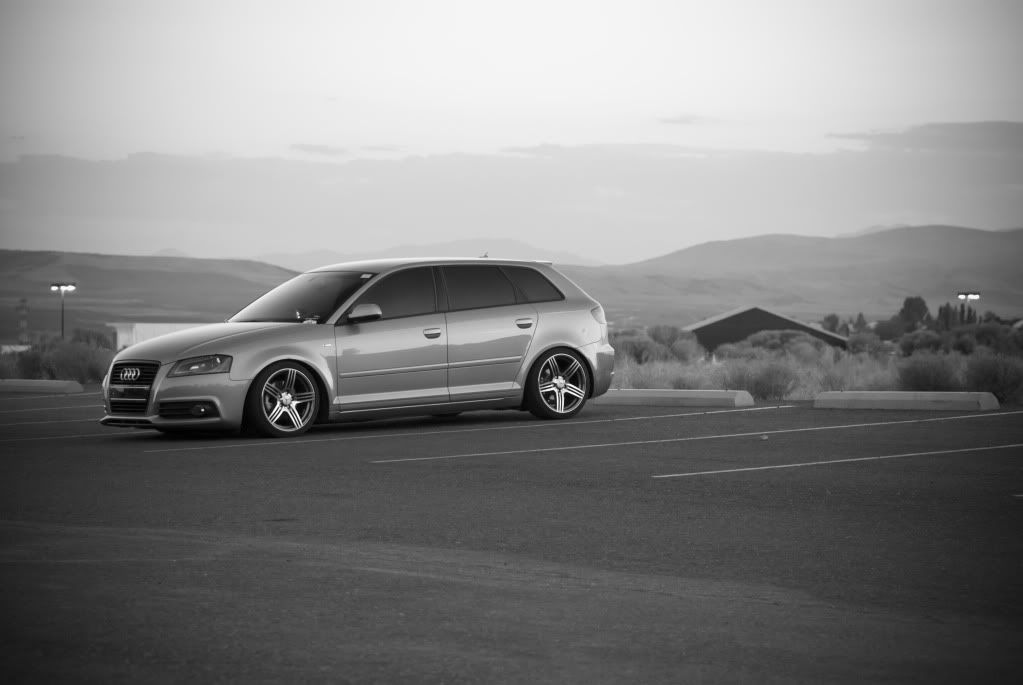 Took it to a show or 2..
Did a little paint on the engine cover and did a little modding to get a MK5/6 TDI Carbonio to fit.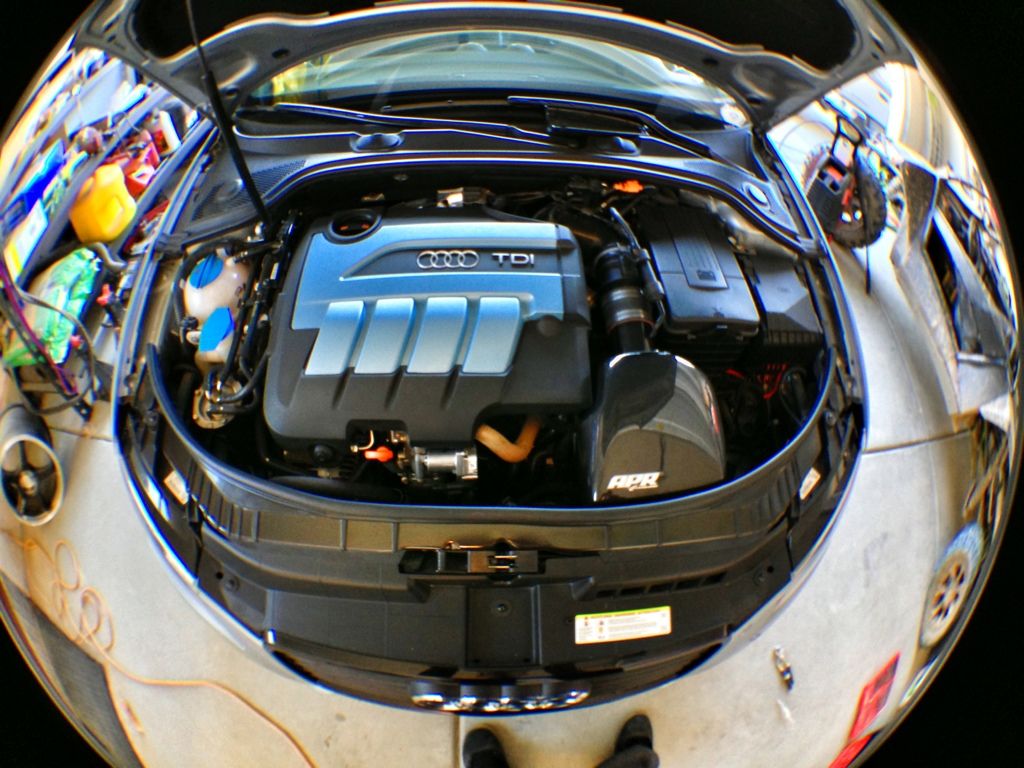 and to where it sits now