Discussion Starter
·
#1
·
I recently priced the VAS 6262 DSG OEM fill tool for refilling the DSG transmission and it now costs around $200.
Yes, there is the home made fix that was created by Deviantspeed:
http://deviantspeed.com/diy-ds...s6262
That solution is a bit too much DIY for me. My goal is to build a fluid filler that is priced as close to the $10 Deviantspeed solution as possible without having to to do the whole drilling, thread tapping and JB weld routine.
My total cost was about $80.
First is the DSG fill adapter which I found at AST tools for about $37 + shipping:
http://www.asttool.com/detail_...20DSG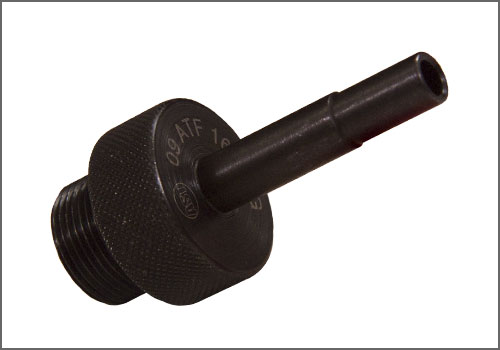 Next buy a standard pressurized sprayer like so:
http://www.homedepot.com/webap...01830
Next obtain about 3 feet of clear hose, cut off the nozzle tip from the sprayer, attach clear hose and adapter.
Modified by Slickvic at 7:19 AM 6-1-2009
Modified by Slickvic at 7:20 AM 6-1-2009