Discussion Starter
·
#1
·
Well, I finally have the car together enough for some nice photos. Some of the old timers around this forum might remember me, I used to have a Black B5.5 Passat on Bagyards/EasyStreet Autopilot setup just about 5 years ago now.
The new car is a 2006 Audi A6 4.2 S-Line, Black on Black, I bought it last June in Chicago, drove it down to GA where it sat for a while as I was figuring everything else out. Suspension was installed back in December, and then a few months were spent on the stereo (still needs some work, so no pictures of that yet).
Before I get into it,
HUGE
thanks goes out to
[email protected]
for putting up with all my questions getting me set up with everything I need. I love this setup. Just got back from 1000 mile round trip road trip and the car felt great. I was cruising tucking tire and it drove smooth, just stiff enough to not rub over bumps, but still able to drive low. I would definitely recommend these struts
Now for the info...current mods are:
Suspension
- Airlift Slam Series Struts (Front and Rear)
Management
- Accuair E-Level w/ Rocker Switch
- (2) Viar 444c Compressors
- (2) 3 Gallon Tanks
Wheels/Tires
- 20 x 9.5 et35 Carlsson 2/6
- 235/30/20 Hankook V12
Engine
- Custom Exhaust w/ 4'' Double Walled Angle Cut tips
Exterior
- OEM S6 Black Optik Trim Front Grill
- OEM Filler Plate custom painted by OEMPLUS Brilliant Black
- Debaged A6 and 4.2 Logos (Audi rings coming off the back next)
Interior
- Black Suede Wrapped Headliner and Pillars
- OEM S6 Black Overhead Lighting Consoles (Front and Rear)
Stereo
Arc Audio PS8 Processor
Arc Audio KS1000.1 (2 - one for each sub)
Arc Audio KS300.4 (2 - one bridged on midbass, other for midrange and tweet)
Arc Audio ARC15 (2 - Subwoofers)
Hybrid Audio L1R2 (tweeters)
Hybrid Audio L3SE (midrange)
Hybrid Audio L6v2 (midbass)
I think that is it for now...all the management is hidden in the spare tire well, will get pictures of the trunk stereo and management once it get's cleaned up a little.
I was down in Daytona this weekend for a show (Spring Break Nationals) and went out on the beach and had a buddy snap some photos, so here they are: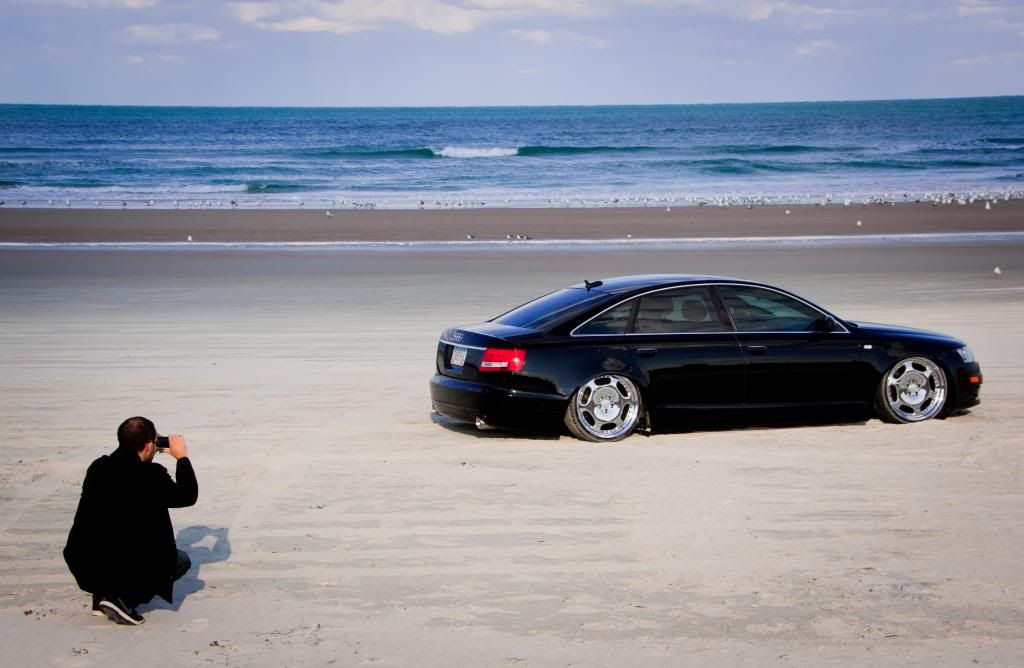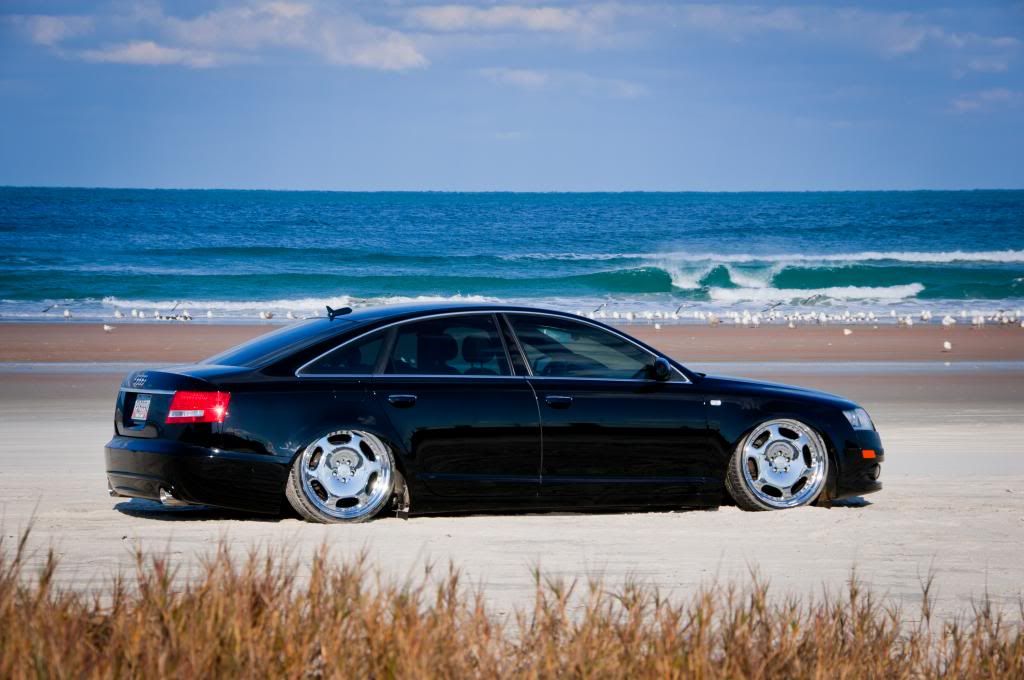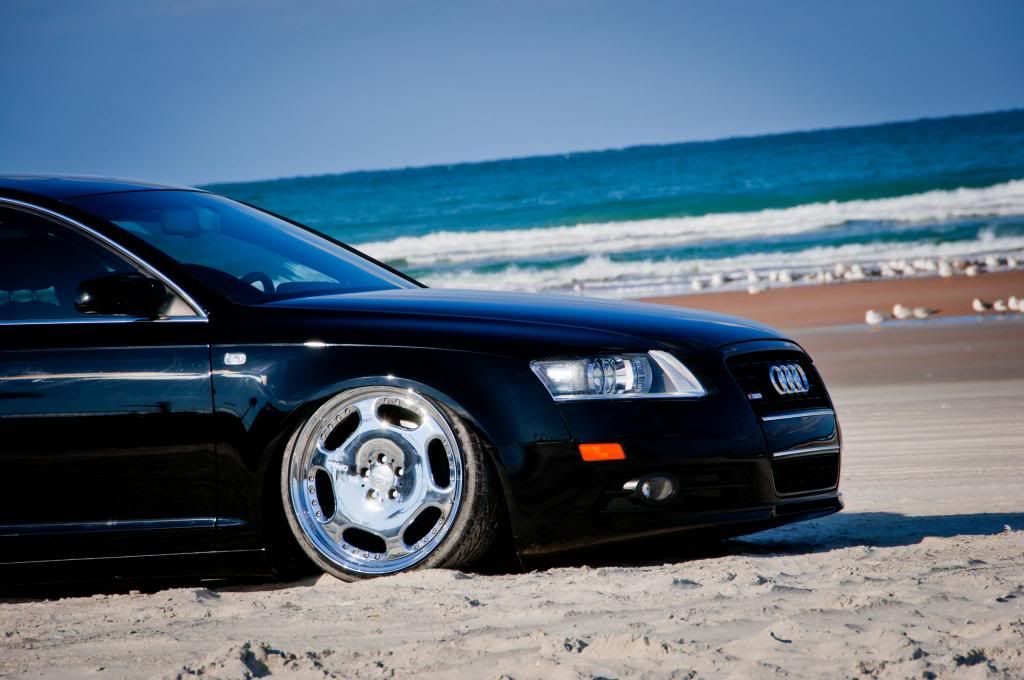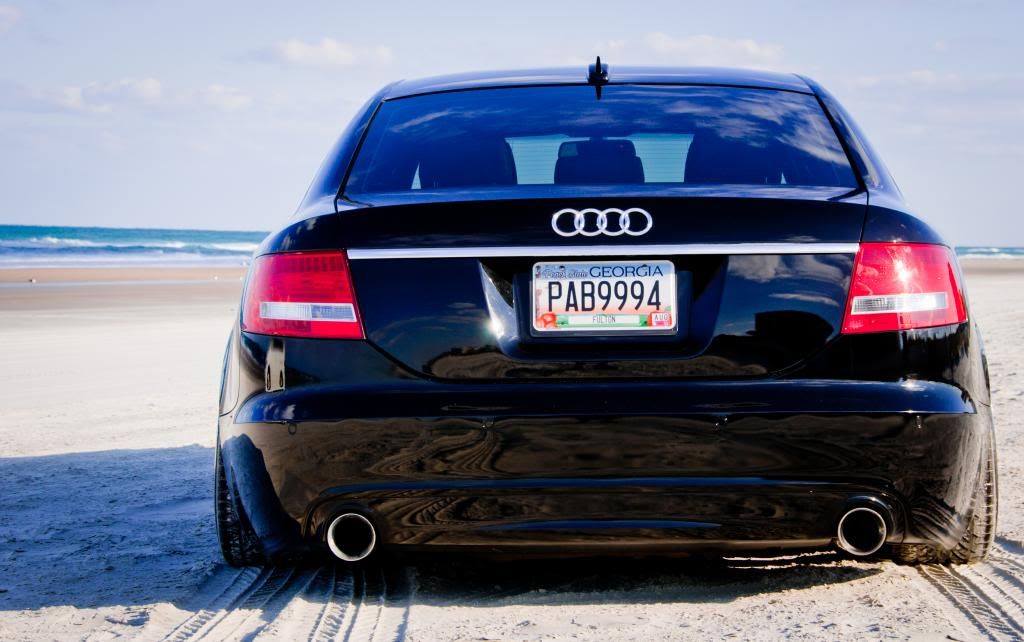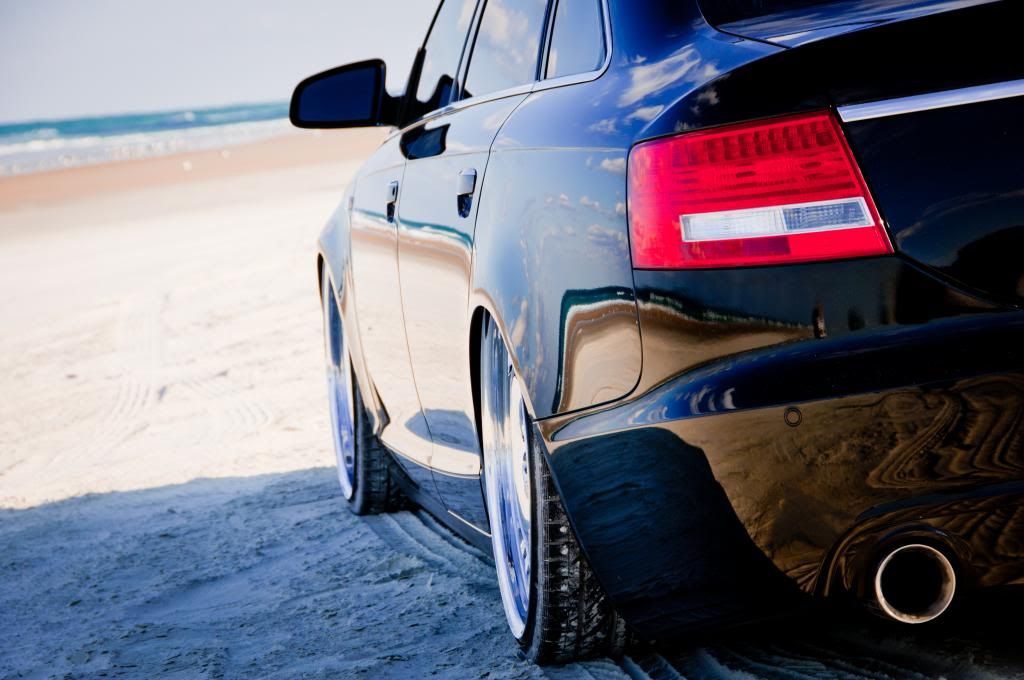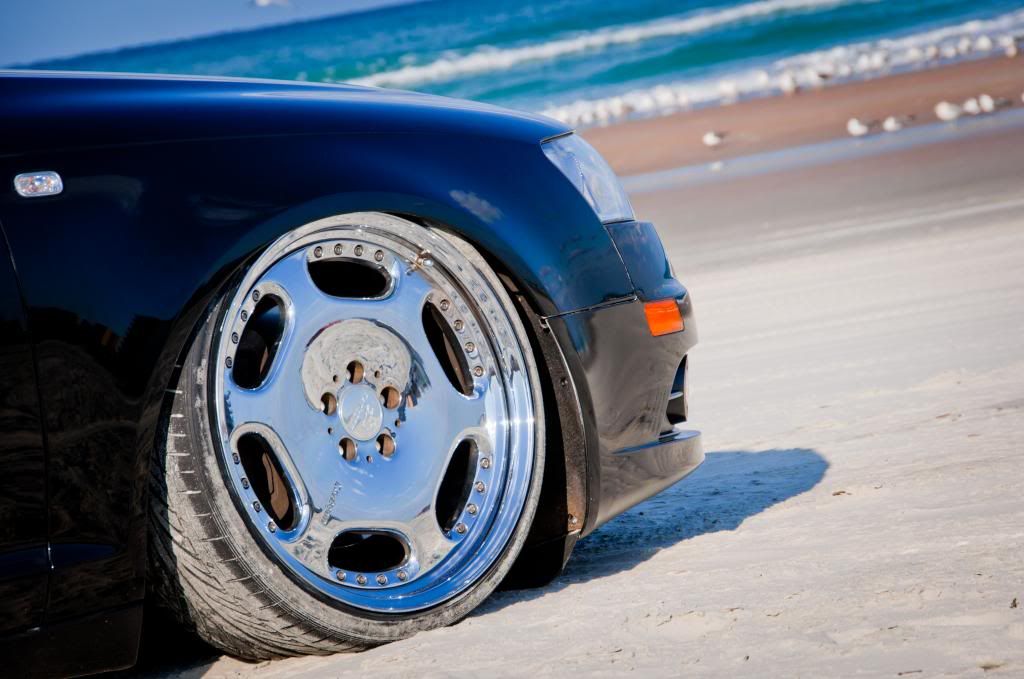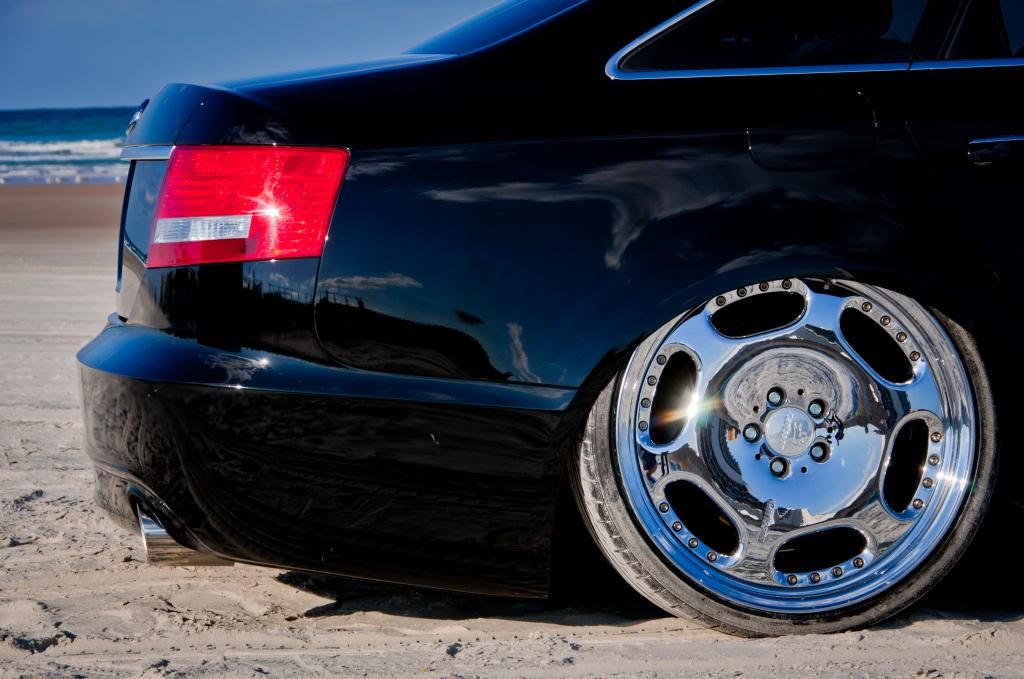 -Jordan