Discussion Starter
·
#1
·
Alright guys so I got my new GTI in March and it took me about 2 months to get started on the new project but I recently installed the AWE Touring exhaust, Carbon fiber intake and the Audi S3 intercooler. I got everything over from John at AWE who was really cool to deal with and kept me up to date on the status of my order since the exhaust takes about a month to make. It was done on the exact day he told me it would be and it shipped out with next day shipping.
First I'll start with the intercooler. I got it shipped out from AWE and it's a stock S3 intercooler. It fits the GTI without any modification whatsoever but it has more volume to bring in more air. The box was super light (as was the cooler) but it was as advertised. Me and my boys were able to install it in just under 2 hours when we had it up on the lift. Was very easy but there are so many torque screws it can get annoying. Here are a few pictures of what we did.
Next up was the Touring exhaust with black muffler tips. It arrived in a 35lb box and looked sick just opening it. I ordered the Touring one because I heard it was alot quieter than the other one that they make so I was excited to get it installed. Up on the lift installing it took us about 30 mins. All the pieces fit together and are held with Clampco clamps. We checked it and there were no leaks and it all fit well aside from one piece we had to mallet. Check the pics: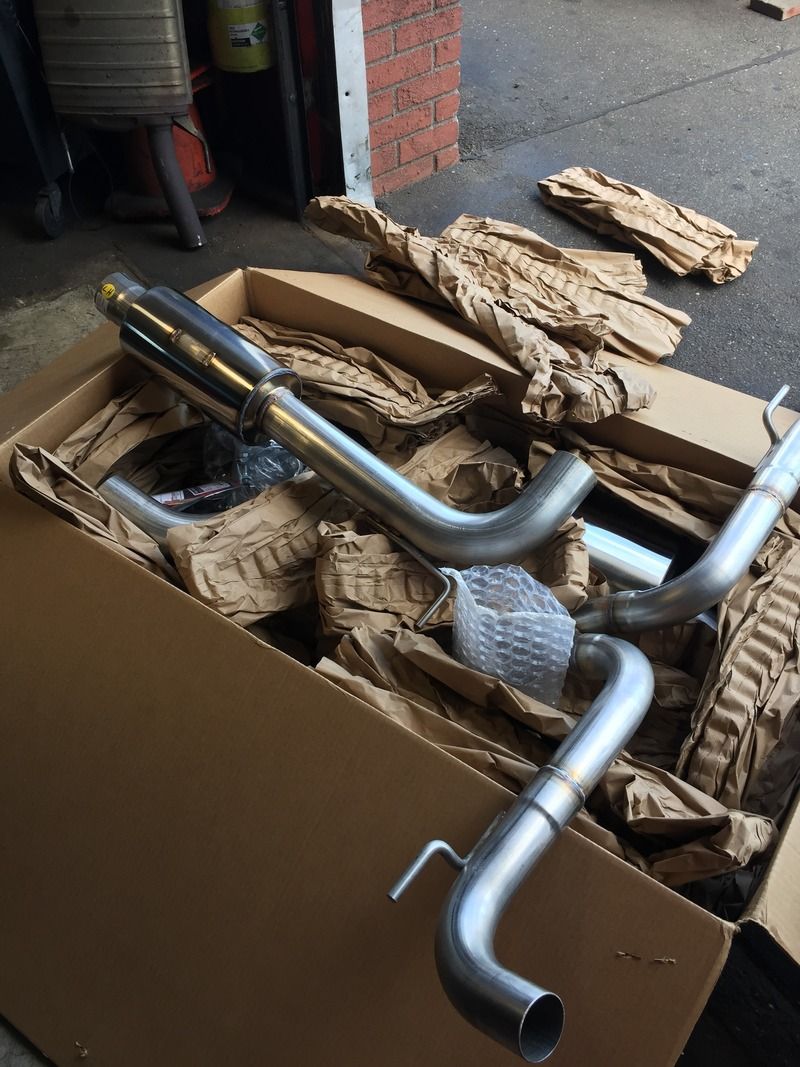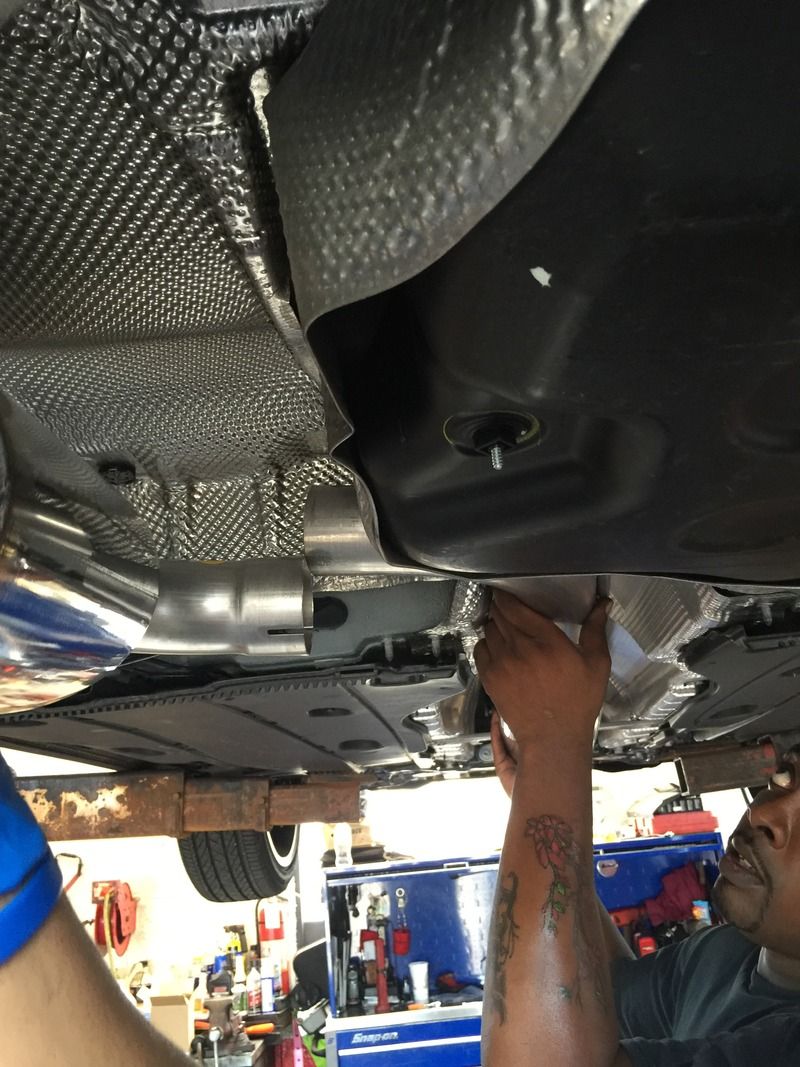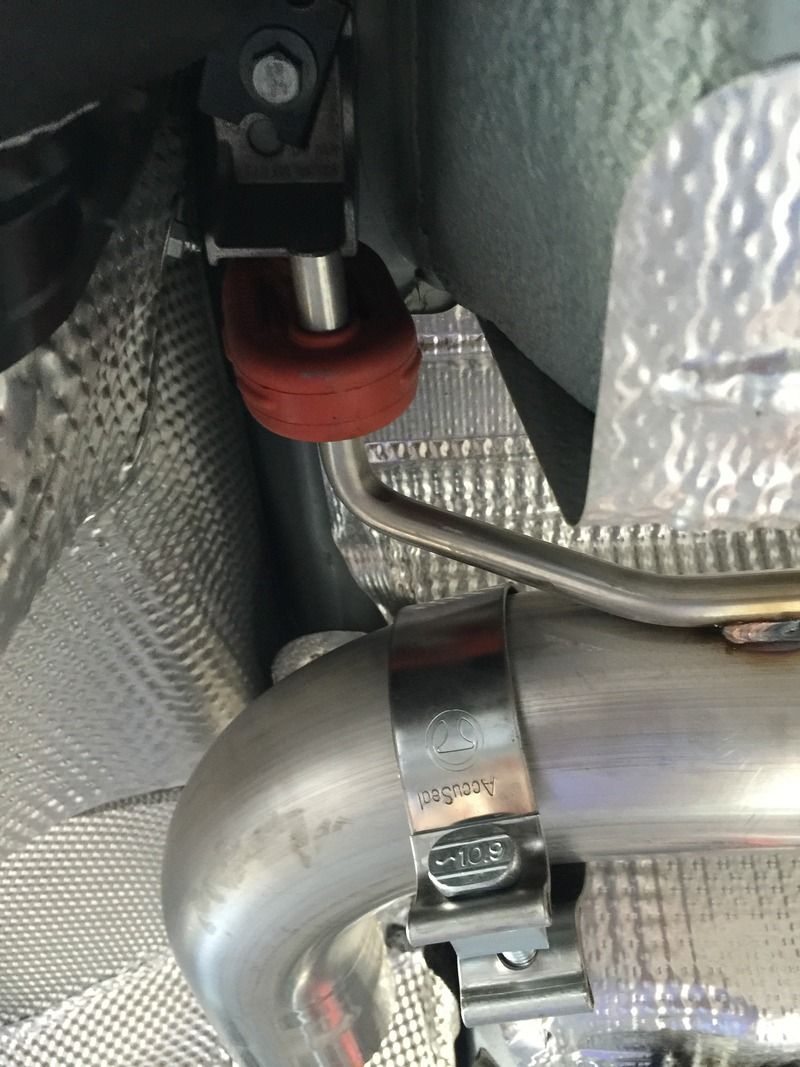 Last thing we did was the intake. It's so light and was quickly installed. The old airbox came out quickly and the new intake was in after about 5-10 minutes.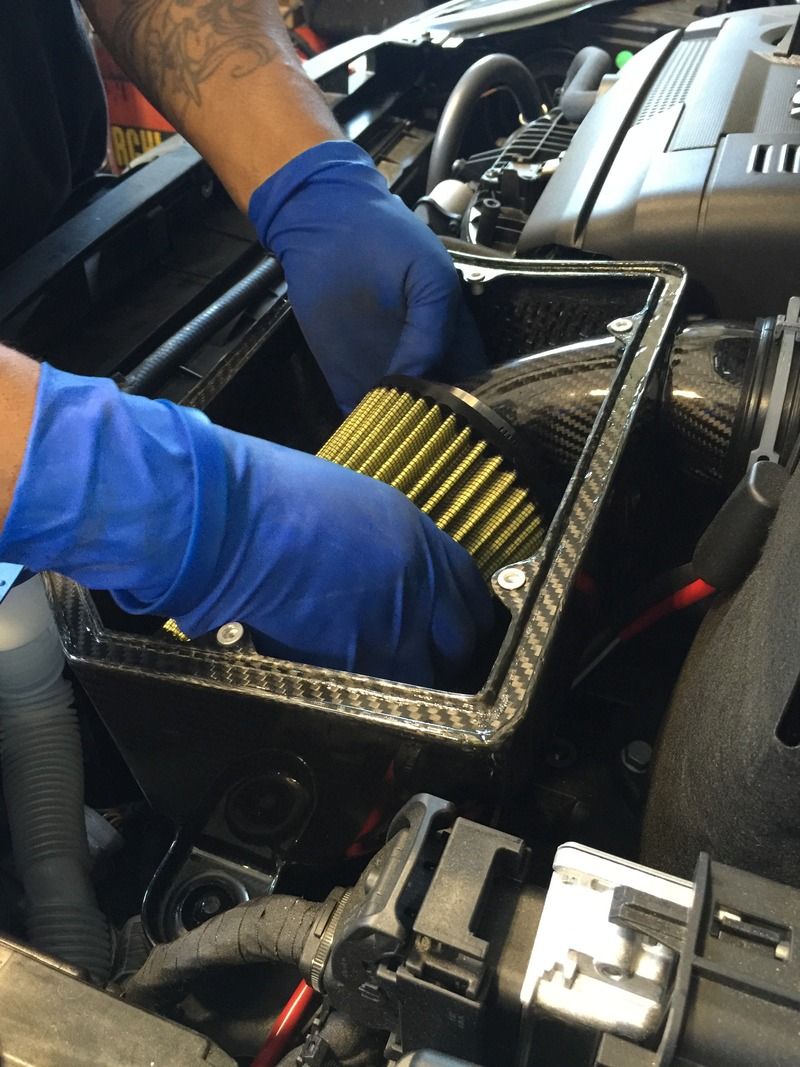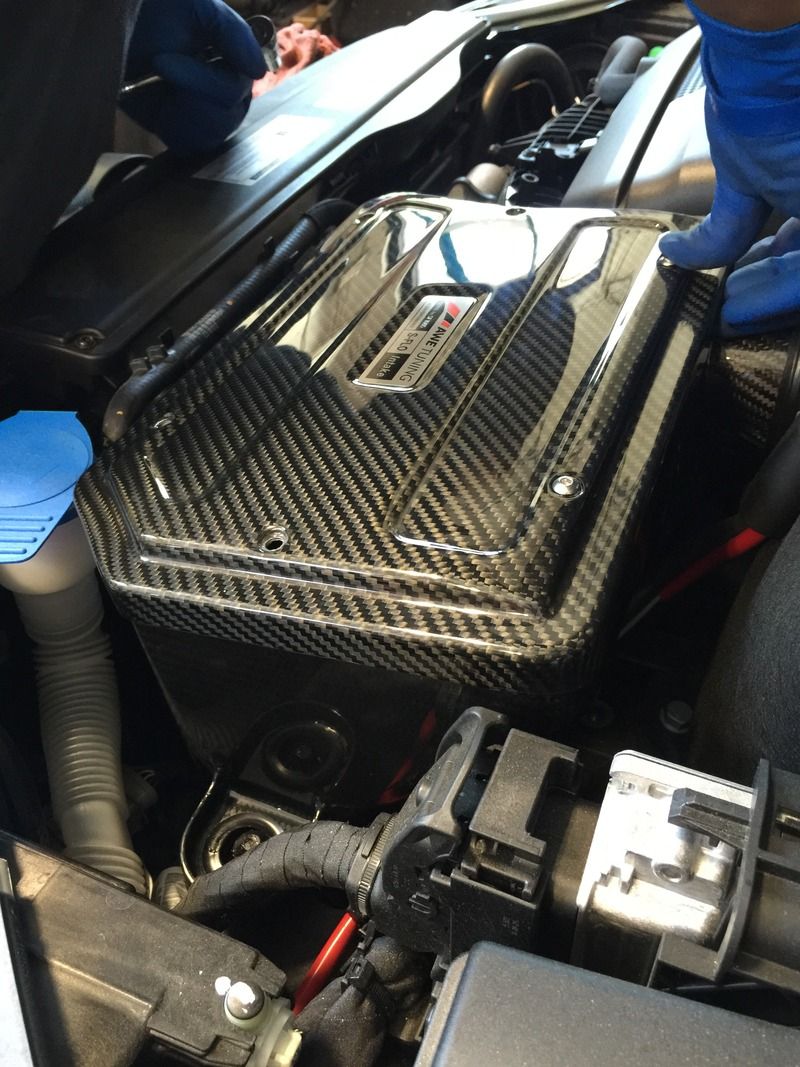 Ok so I've had everything installed for a little over a week now and I'm very happy with the results. The intercooler I can't really tell if its doing anything yet but as I plan on increasing the car to more powerI know I would have needed it so for a couple hundred bucks I figured why not upgrade. The intake makes a great sound when you're on the throttle and they advertise that it gets you around 18HP. The exhaust is a little bit too quiet for me but I guess I'd rather that than have it be too aggressive. Not sure the wife and kids would appreciate it any louder but I think I'd like it to have a bit more of an aggressive sound.The car is alot quicker though. My brother in law came over today and drove it and commented that it finally has what it was missing before. Just thought this might help anyone who is looking to go the AWE route. AWE actually states that all of the components go well together when they are paired.If anything else pops up I'll repost..