Discussion Starter
·
#1
·
The plan: have the first airbagged B6 on this side of the pond. There's a few of them in Europe, but I've never seen or heard of one in the US so I'm stepping up to the plate.
I know a lot of people don't agree with my styling concepts or ideas, but that's the beauty of living in America: I can tell you all to shut your big dumb face because it's MY damn car!
As a lot of you know, I'm originally from the Volkswagen side of the scene and I love the "Euro" look, especially what's going on in the mkIV Golf/Jetta scene right now. I'm also heavily influenced by the minitruck scene, so I'm sure you'll see a little bit of that as the car progresses as well.
"But why do this to an A4!?!" you ask? As I've said from the beginning, the B6 is a fat bloated (but luxuriously comfortable, well-optioned and fairly reliable
) pig so I have no intention of making my car fast. Personally, I think people are wasting their time making these things fast. If I wanted a fast car, I'd get another Mitsubishi Eclipse, and put 400hp at the wheels and run 11's all day for half of what some of you have into your cars in order to barely scrape 12's in the quarter (not that there's anything wrong with that, I'm just sayin'...). I also drive my car everywhere (20k+ miles a year) and I live in Seattle which has some of the worst traffic in the country so it'd be kinda pointless to have a 350hp car when the fastest I ever get to go in it is 20mph. With that said, I'm sure you can at least understand where I'm coming from even if you don't agree with me.
Now, on to the handling issue: This car will handle as well as--IF NOT BETTER THAN--75% of the cars on this forum once I have everything dialed in and set up properly. With that said, handling isn't really my goal either, but if I want to do a little "spirited" driving, I won't feel like I'm driving a 30 year old Cadillac.
And before we get into the actual nitty gritty of this, a look back at my car's various stages thus far:
My favorite stage so far (99% of this is because of the stance with the HRE's that I foolishly sold)
: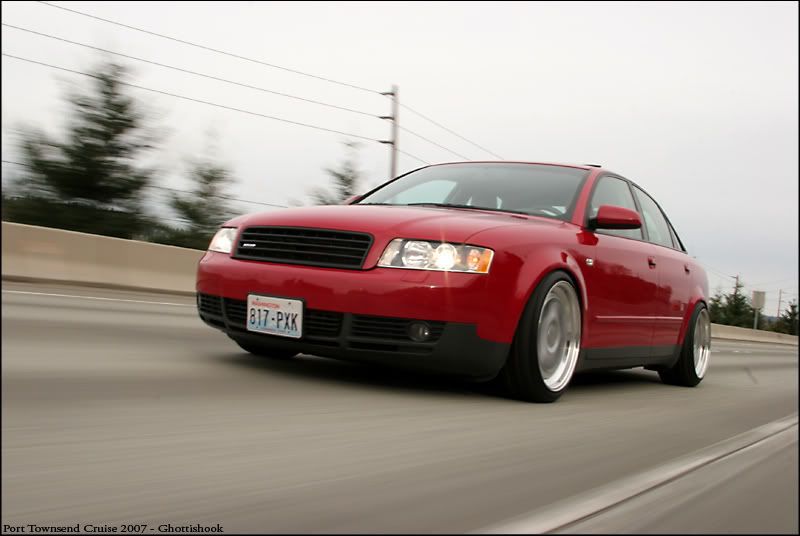 In between: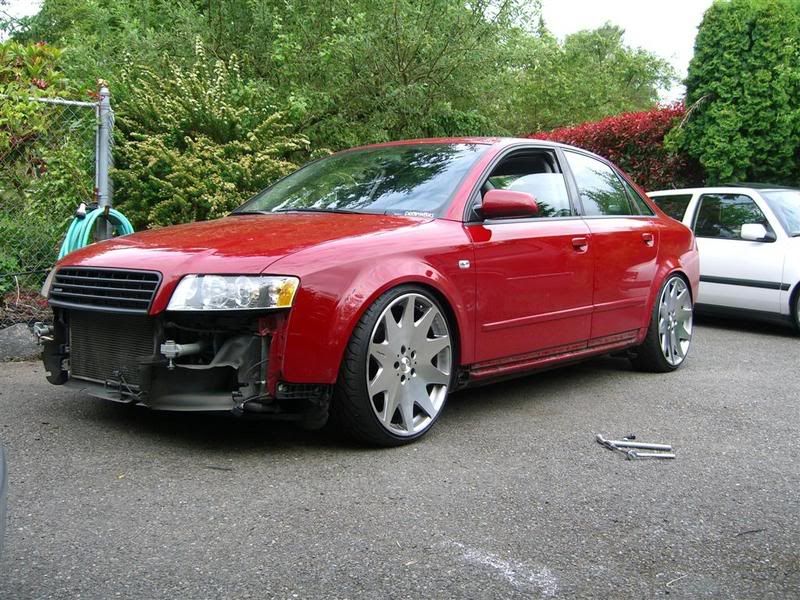 The most recent look:
Currently, the car is on stock (non-sport) suspension with some
super sweet
stock 16" wheels and looks like a friggin' Allroad.
And for those of you wondering what the car will look when I'm done or what the hell I'm talking about, here are a few cars that have been a major source of inspiration for me: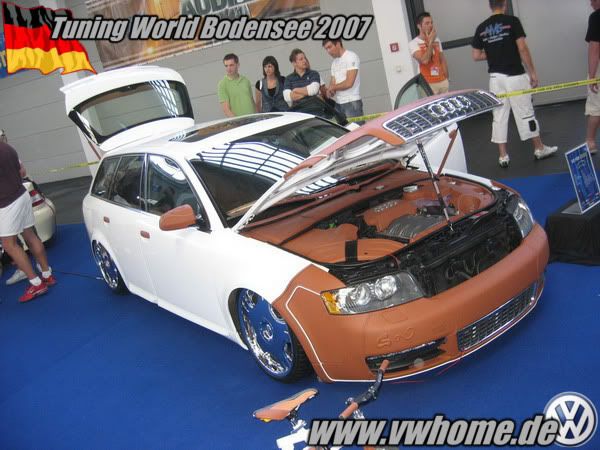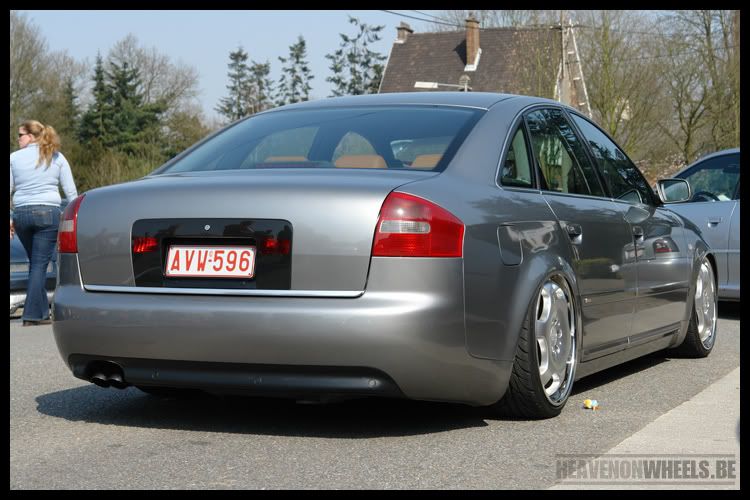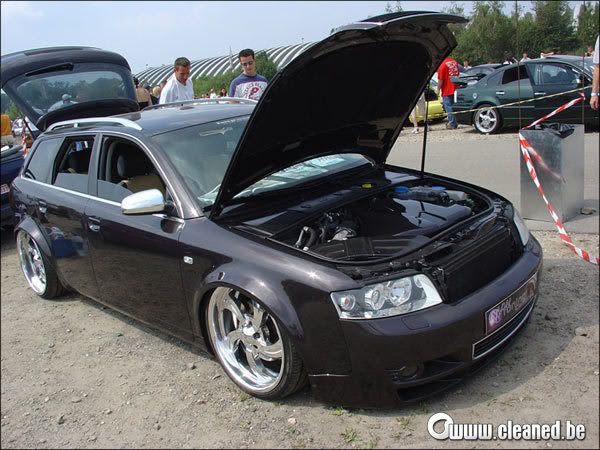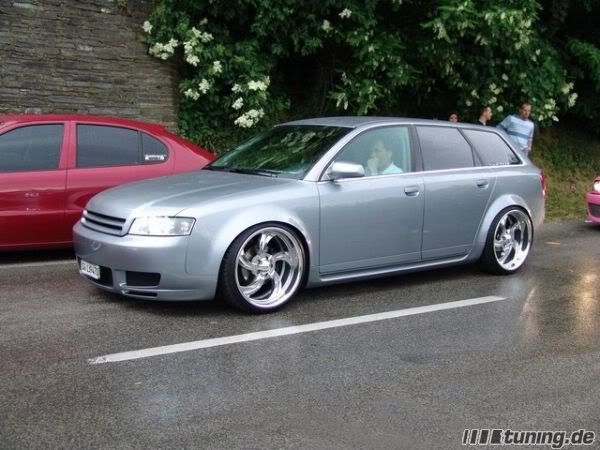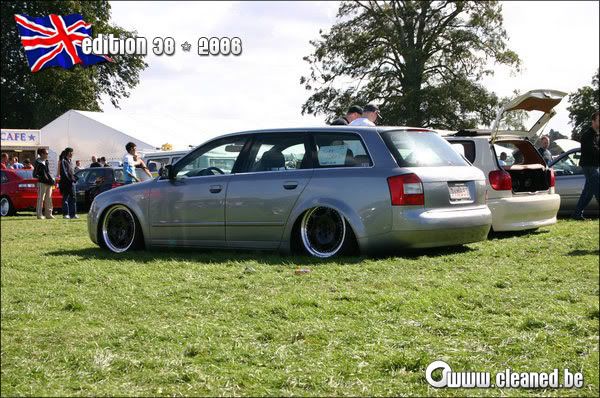 Over the next coming weeks (months?
), I'll be updating this with my progress as I do everything from wire and install the air management systems, mount everything in the trunk, run the airlines, fabricate the bag mounts, install the bags, and bash my head against the wall as I work out all the kinks.
At this point, I have all the parts I need to get started either a) sitting in my garage or b) en route in the capable hands of the US Postal Service. Currently the only thing I'm missing to get started tearing everything apart is FREE TIME.
I'll be updating this thread regularly with lots of pictures and detailed descriptions, so stay tuned for updates!
I'm hoping to get started running wires for the compressor, gauges, switchbox and ride height controller tomorrow.
Updates and sections of interest:
Page 3 - Running wires and who not to do business with
Page 4 - Trunk setup started
Page 7 - Running air lines and installing air management
Page 8 - Suspension install
Page 10 - Comprehensive list of all components, costs and where I sourced them from
Page 13 - New shoes
Page 15 - Pretty pictures
Modified by Capt. Obvious at 1:14 PM 1-31-2008