Not all prices include shipping!
Everything is negotiable but if more than one item is bought, I will make sure to give you a decent discount.
Some of you might remember this car! Well it got in a small accident ending on just cosmetic stuff that needed to be repaired.
volkswagen jetta mkiv
by
Visionmarks1
, on Flickr
IMG_8090
by
Raul Lemus
, on Flickr
IMG_8038
by
Raul Lemus
, on Flickr
Performance:
• Brand new Garrett GTX2867R with ceramic coated Tial vband housing. 1250.00
• FSI brand new crank for stroker 06A block. Item #: IESKVA6
SOLD
• Brand new Tuscan connecting rods 20mm x 144mm
SOLD
• ARP headbolts
SOLD
• AWP head (Pressure tested by Steven's machine shop) Great conditions. $250.00
• 06A short block with missing trust washer. SOLD
• Audi TT intake manifold (driver side throttle body). SOLD
• Universal brand new Front mount intercooler. 31"x12"x3" (euroject specs). $200.00 + SHIPPING
• Hotchkiss Sway bars. F: 27mm thick & R: 30mm thick. SOLD
• Hand polished AWW valve cover (not perfect).
SOLD
Exterior:
• GLI rear valance (it has a crack and a scratch, no missing pieces or broken tabs). SOLD
[/B]
• GLI sideskirts (it has scratches but nothing major).
SOLD
• Retrofit headlights (3.0FXR projector, Iris shroud, light bulbs, harness and fogs).
SOLD
• Candy cane taillights SOLD
Interior:
• Glowshift Oil temperature gauge w/sensor. $40.00
• Glowshift Oit Pressure Gauge w/ sensor. $40.00
• AEM Wideband w/ sensor. Used SOLD
• VDO oil temperature w/sensor. SOLD
• VDO oil presure gauge w/sensor. SOLD
• broken dual steering wheel pod gauge. $15.00 (It has been poorly shaved to fit a bigger gauge with no luck).
• Center column gauge pod. SOLD
.
Pictures available upon request.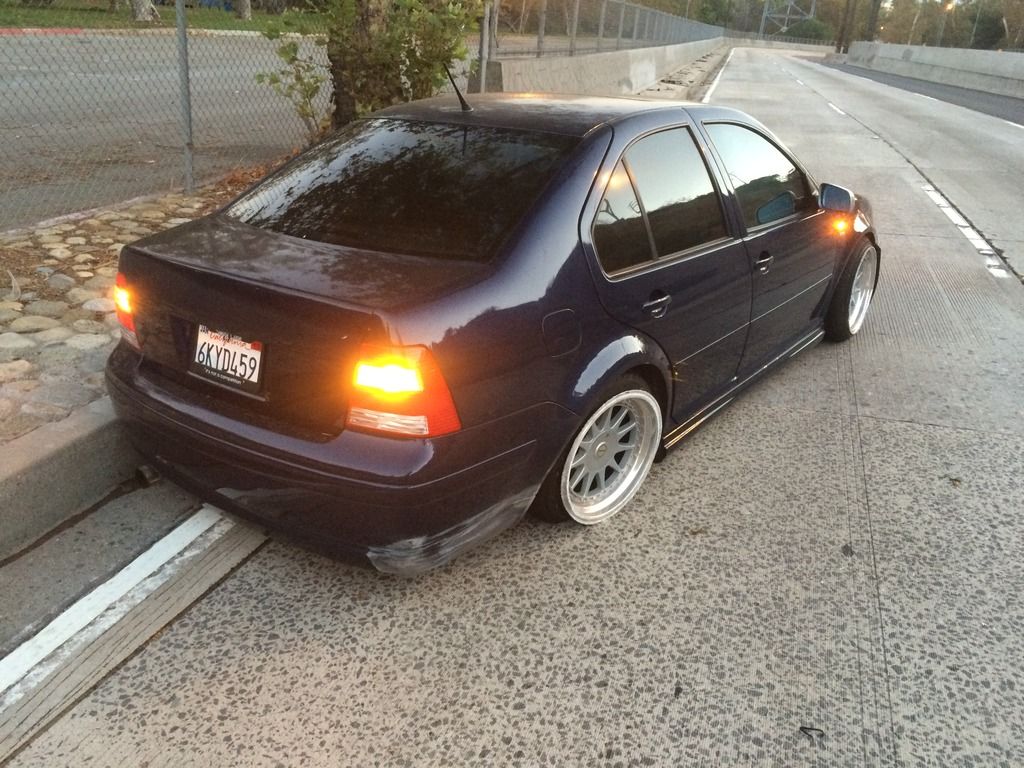 Big Turbo kit will be available by the end of December if the car doesn't sell with it.
Thanks for looking and I hope y'all had a great Thanksgiving!