Hey Vortex! I'm pretty sure none of you know me. I've lurked on the forums for years but never really posted. Before now I didn't really have a reason to; I had a stock 2.0 MKIII, nothing impressive, no cool stories to share or anything like that. I did a few things here and there: some cosmetic touches, coilovers, and I threw out the crappy auto trans for a manual... but after four and a half years of driving my Jetta at 6,000 feet altitude I was getting tired of it's lack of power. I couldn't even get to 60mph in under 12 seconds! I had gone through several ideas over the years of what I wanted to do with my car, both performance-wise and in terms of appearance, and with the start of this new year things are finally starting to move forward.
This thread is going to chronicle the progress of my car. All the mechanical aspects are being taken care of by my boyfriend, while the interior is going to be done by me. Hoping to have the car done by June so we can make it to Wuste!
First step: take off the stock manifold, separate the downpipe, flip it upside down and test-fit it. I had a friend who is a machinist machine out an adapter plate that goes from the header six-bolt to four-bolt universal T3 turbo (63AR hot, 60AR cold). After the adapter plate was made the I discovered that the angle did not allow the turbo to sit properly, so I cut off just behind the six-bolt flange and turned it 180 degrees where it sat nearly flat, providing perfect clearance between the firewall. After having the manifold welded I mounted the flange.
Adapter Plate (mounted)
The turbo came without a wastegate actuator, so I purchased an internal wasteagate and used a Ko3 turbo wastegate actuator. I welded it onto the bracket.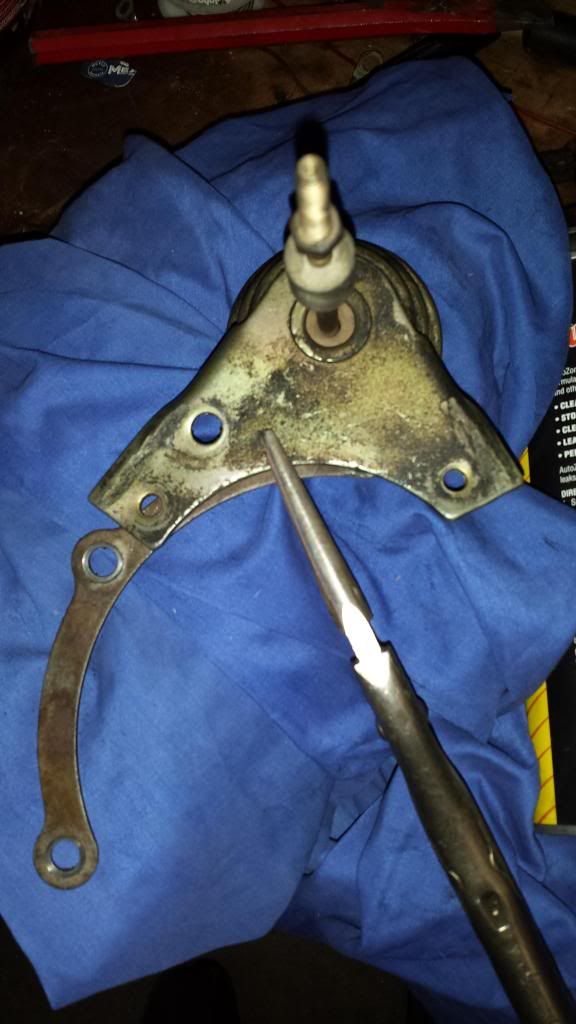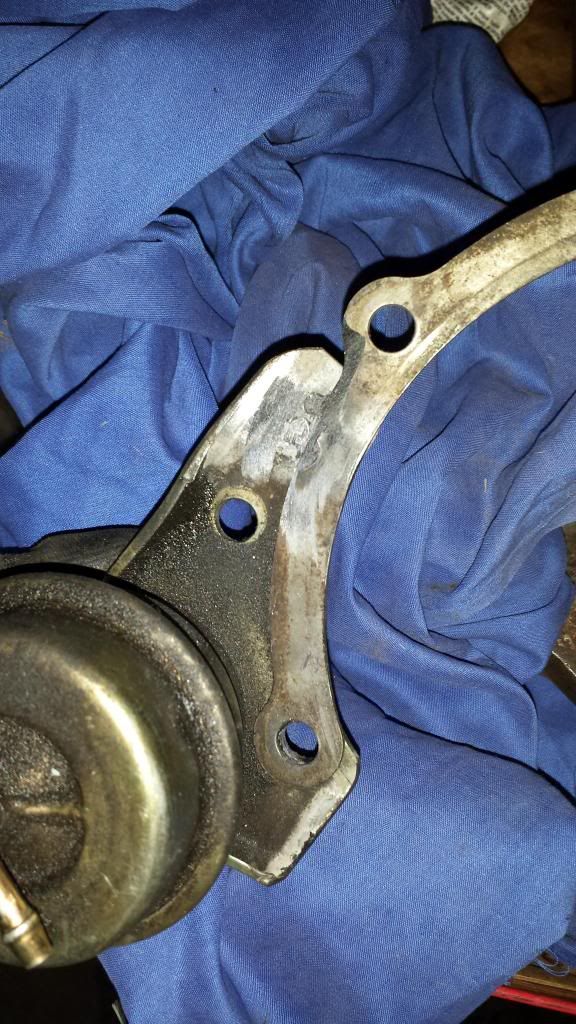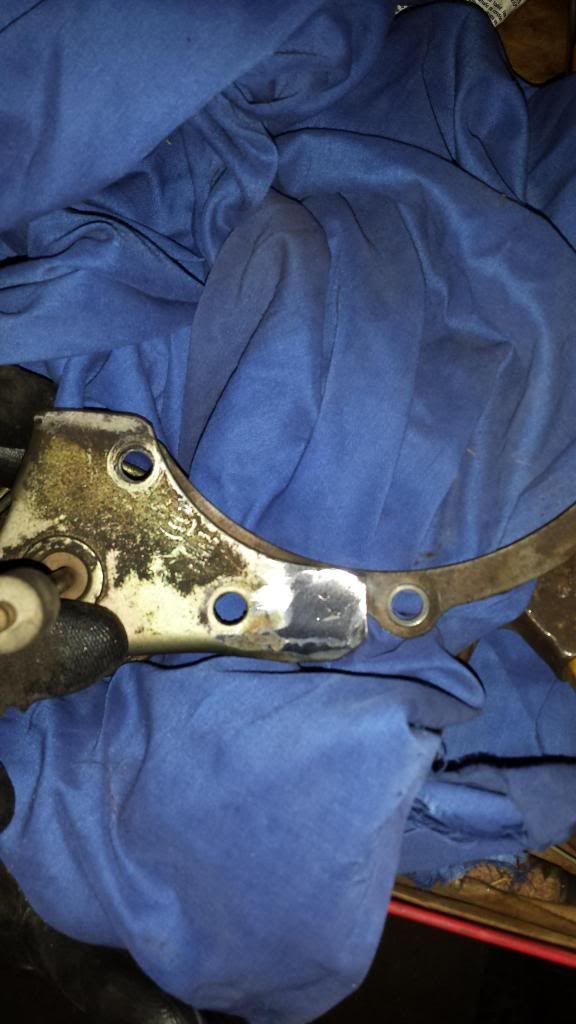 The Ko3 actuator lever was too short so I extended it to reach the wastegate.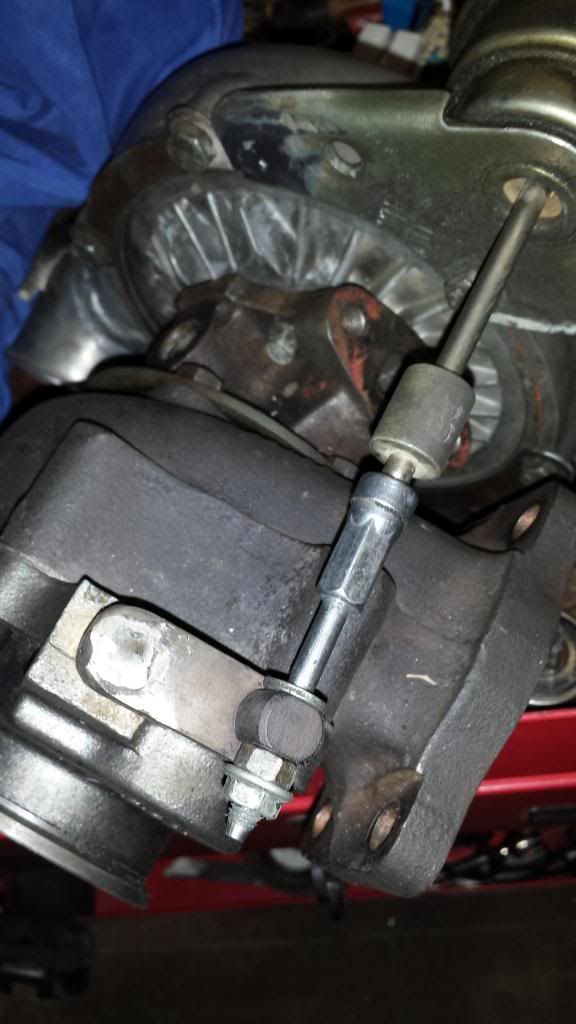 I had to remove the wastegate to mount the turbo using three allen bolts and one stud with a nut.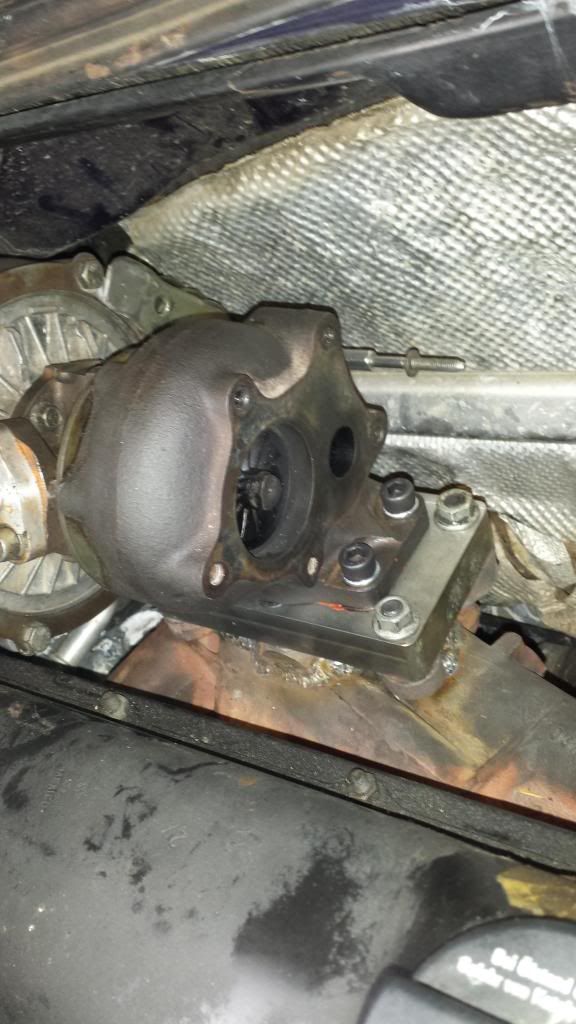 How the turbo sits on the manifold: