For two months now, I've been searching for an older domestic RWD car so I could live out my own personal Roadkill fantasies. Unlike old RWD cars of my past--where I thought I'd have to do a concours restoration just to feel good about driving them, thus ensuring my lack of satisfaction with them since I couldn't do such a restoration--this time around I am ready to embrace the rough edges and imperfections. They call it patina now? Fine by me. I'm just here to have fun.
I initially told myself I wanted an '80s G-body. They are relatively compact, relatively lightweight (3600 pounds for an all iron small block model), and relatively plentiful. But after weeks of searching, I began to get disappointed. For the pittance I wanted to spend, they are all rusty, have destroyed interiors, have been ruined with hydraulics and/or other poor lowering techniques, or some combination of these three scenarios.
So I started looking at other options. I'd love a late '70s F-body (who wouldn't?) but they tend to be in even worse condition while simultaneously commanding even more money. I thought about the larger cars, but I kept shying away simply due to the added bulk and mass. Less weight feels great, as we used to say. Can't I just find something?
Right when I was about to give up and choose something I really didn't want, I found this 1980 Pontiac:
(seller's CL photos)
Yes, the paint is baked off the horizontal surfaces--that just adds to the appeal. The sheetmetal is surprisingly straight (dude is the second owner) with no significant rot anywhere. The interior is pretty nice and has no rips anywhere; the power seat even works. It runs and drives, though it needs a tune-up and some other little touches of TLC. It's only a 3.8L V6, but that doesn't matter since I'm planning to toss the OEM engine anyway.
Thus began a flurry of text messaging last night. This morning, I finally got the guy to agree to take a grand for it. Without further ado, I fired up the ol' 8.1L Suburban, hooked up the trailer, and headed north for a 3 hour drive to Pocatello. Everything checked out--and the seller had removed that awful chain steering wheel, thank the Lord--so I traded the guy some bills for the title and keys, loaded up my prized find, and headed back.
I did have to stop for a beverage and a snack, at a convenient Maverik station:
And that's how I came into possession of what my wife says is the worst car buying decision I've ever made. :laugh:
Plans? Oh, yeah, I've got plans.
First: get a plate on the thing so I can take it off the trailer and--more importantly--park it on the street. This thing doesn't get to grace my concrete driveway until I fix the power steering fluid leak.
Second: spend a few dollars doing some general tune up and TLC. I don't want to sink significant money into it (like I said, this engine's days are numbered) but I
will
be driving it as is for a period of time while I assemble a replacement engine and transmission.
Third: get rid of those horrible little wheels! I want to install some sort of Pontiac factory wheels on the car. I could go period-correct and mount some 15" Trans Am snowflakes on it. These were an actual factory option on the Grand Prix in 1980: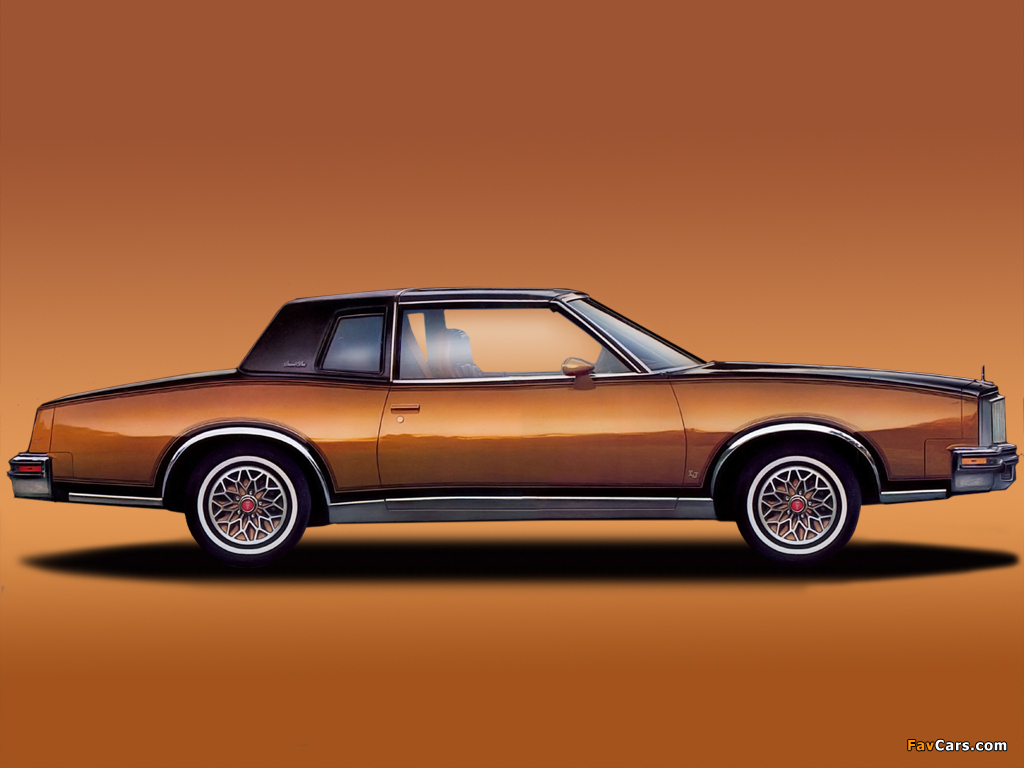 As another option, I am considering some black lace 16" wheels off an '89 Trans Am GTA: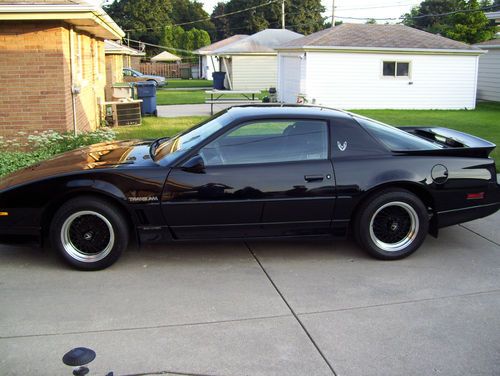 I could score a set of either of these for $200. The larger wheel would help ensure tire availability, but I don't know that the wheels would look right. I figured the polished rim would 'flow' with the chrome on the car... but maybe I'm loopy. Should I do something else entirely?
What say you, TCL?
Finally: I need to decide on the exact engine hardware. While searching for the car, I had told myself I'd find a Vortec 350 shortblock. I planned to upgrade the cam and heads, top it with a Performer RPM and headers, and thus have about 400 crank HP at my disposal. Easy peesy.
But then literally within the last week, my co-worker with the 64 El Camino found himself a complete Vortec 454 longblock for only $250. (The lucky bastard!) He then found some used chrome long-tube headers for cheap, he bought a new cam, and had the heads rebuilt. Long story short, he now has a 454 that will produce at least as much power as my hypothetical 350 and a lot more torque, and he's into it less than a grand. I want to hate him, but he keeps telling me, why not do the same thing?
So now I need to decide: small block or big block? They'll both fit into the engine bay, and they'll even bolt up to the same engine mounts. I'll need a different transmission either way, so it's not like that would sway me in any particular direction.
Hmm. What to do, what to do?