2011 BMW 328i xDrive Touring 6MT ZSP
Apologies if this is a repost but I hadn't seen a thread about it. From a BMW NA meeting recently: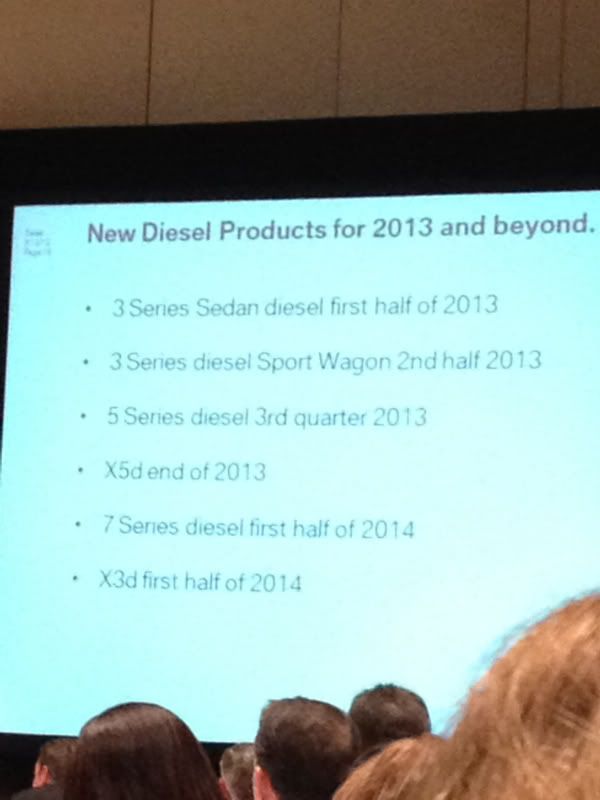 I'm guessing four cylinder in the 3-series and X3, six cylinder the in X5, 5-series, and 7-series.
The news of a diesel wagon is especially interesting and should get some TCLers pretty excited.