For starters: I'm sorry that the picture quality on most of these aren't the best. The majority of these pictures were taken with my iPhone 5 because thats all that I have. But crappy pictures are better than no pictures I suppose.
I've owned these wheels for about a year and a half now and slowly refinished them as I had the time and the funds. At this point they are all refinished so this is more of a catch-up thread than a live build. But since I have so many pictures, I'll still update it in phases as I have time rather than all at once.
So on with the story, my first wheels were 18x8/9 Miro LM reps and then 18x9.5 Rotiform NUEs. But I knew it was time for some 3 piece wheels and one wheel I have always wanted was a set of OZ Pegasus. I never saw the fun in ordering wheels that anyone with a creditcard could go buy online the next day. I wanted something old that I could do some work to and have fun with, making them unique and making them mine.
They had a production date of November 17, 1993. Older than half the kids in this forum and only younger than me by a few months. I thought that was pretty cool. These wheels have never been split and had the original specs of 17x8.5 et35 w/ 1" lip and 17x10 et45 w/ 2" lip. The faces were the original OZ gold with a 5x114.3 bolt pattern. For the 2013 season I was running 205/45 Achilles ATR Sport's up front and 215/45 Falken 512's in the rear. However, 20 years really took it's toll on these wheels and I knew I'd have to refinish them once i got them. They looked okay from a distance, but as you'll see, the lips didn't really shine too much and the faces were on the rough side as well. I don't think the barrels have been cleaned since they were new in 1993. They didn't fit exactly how i wanted, the fronts were too narrow for my liking and the rear quarters could only pop over the tires lip protector on one side at a time with the smallest adapters I could get. The front lips needed the most attention though, so that was first on the list. I busted out the aircraft stripper, carb and choke cleaner, and sandpaper and got to work cleaning up these wheels one at a time in between shows during the 2013 show season.
Old wheels:
First set of wheels, LM reps. Had these from January 2011-January 2013 (if i ever got rid of the pegs it'd be for real LM's):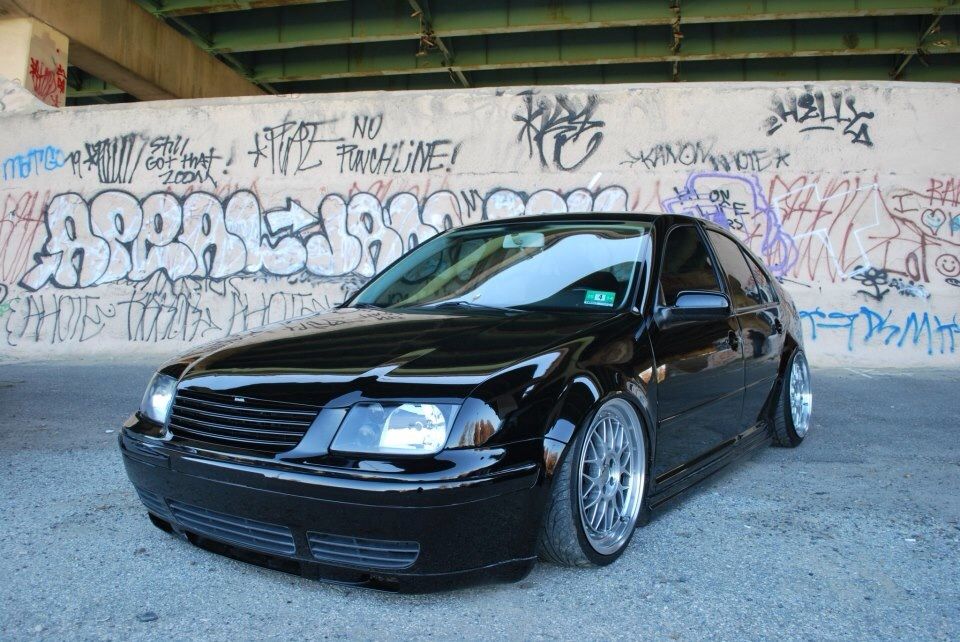 then my NUEs to get away from fake wheels. Rocked these from March 2013-July 2013:
and then finally got my first set of real 3 piece wheels from my buddy Furr21 in July 2013:
Instead of dismounting the tires, I just pulled the valve stem core and dropped out the face.
sanded the clearcoat real quick with 320 grit to make it more porous, then lathered some aircraft paint stripper on them. Also cleaned the barrels with Carb and Choke cleaner and wire brush.
I thought I'd be good to start with a 320 dry sand then go 400-2000 wetsand. Well, I was wrong. I had to go all the way down to 80 dry to get through all of the pitting. What a nightmare that was.
320 Grit:
220 Grit still wanted enough:
and then dropped down to 80 :banghead::
then finally worked my way back up to 180, 220, 320 dry, switch directions each time. then 400, 600, 800, 1000, 1500, 2000, and 2500 wet. Used a combination of sanding blocks and old credit cards/gift cards to really dig in with the sand paper. And there really was no comfortable position...
While all of this was happening, I was also working on cleaning up the OEM hardware too:
Let them soak in some diet coke for a week (which was most likely over kill). Shaking the can around whenever I thought about it. After that I let them soak in denatured alcohol for a couple hours. Once dried I polished with my fingers using Blue Magic polish and a rubber glove. Wiped them all down then took a Q-tip to get to whatever dirt was missed in the process:
I couldn't believe how much Diet Coke actually worked. Needless to say, I now refuse to drink that crap. Nuts could have come out better if I cared enough, but they aren't seen so it was good enough. Bolts were very good for not having a tumbler in my opinion, however, the following winter I have all of the bolts run through a tumbler and they came out even better.
Once I hit the lip with 2500 wet, I then wiped them down with some denatured alcohol and got ready for my compounds. I bought the drill attachment, pads, and compounds from Ace Hardware. First I used Tripoli on a medium pad then Jewelers Rouge on a softer pad, cleaning with denatured alcohol on a microfiber between each compound. I then polished with Mothers Billet polish and was amazed by the end result:
This was a later picture of one of the rear lips, the split between wetsanding and buffing with Tripoli:
and the final results:
Pretty much the same story for the other front lip so I won't waste your time. Here's a few pictures of the 1" fronts a few months later after I split them and got ready to sell and some nicer pictures of the car with the front lips refinished and the rears still untouched:
And that brings me to H2O 2013. More updates of refinishing the rear lips, bigger lips upfront, powdercoating the barrels, and a new finish for the faces coming up soon
opcorn: