BryanMKIV's .:R Build Thread
I will use this thread to document the progress and maintenance on the car and Maybe some How-To's
Sorry for the format currently. Everything is a bit jumbled until I figure out how exactly I want to format it. I will add dates to all updates in these first few posts.
I am mostly going to use this first post for general pictures.
The second post will be used for parts and installs.

First some background:
I've been a car guy my whole life. At the age of 27 i don't feel like trying to count all of the cars I've had. The notable ones are a 2001 Audi TT which I bought just out of high school. I loved that car and to this day it is tied for first favorite, next to the golf R. I had a 2009 Mitsubishi Lancer (Not evo) which I purchased brand new at the end of 2008. I then turbo'ed it with Evo X take off's in my driveway. While that wasn't the most luxurious ride of its time, it took a lot of abuse and never gave me a problem for the 4 years I owned it. Most recently I had an MK6 GTI base model, which I traded in after a year for the R. The cool thing is, after I bought the R I found out it used to belong to forum member
AdamChandler
I am pretty anal about my vehicles, and he kept this car in immaculate condition. I can't thank him enough for that, and am thankful that I get to enjoy it as the second owner.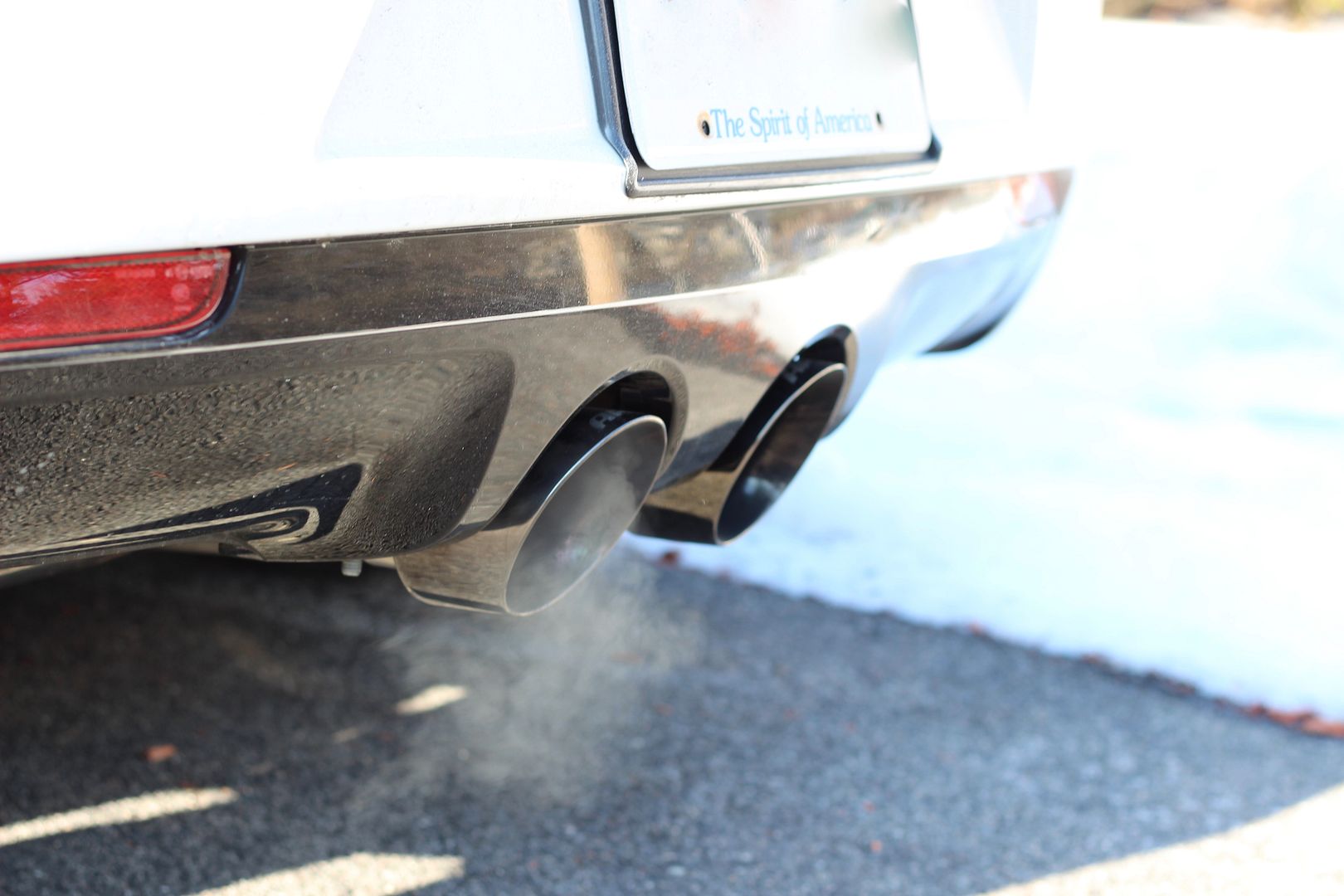 Performance:
APR RSC 3" TBE (Cast Down Pipe version)
APR HPFP
Audi R8 Coils
NGK Platinum Iridium plugs .28
Evolution Motorsports Intake
Integrated Engineering Intake Manifold
Integrated Engineering Stage 2 Pro + IM tune
Sachs SRE pressure plate
Southbend Stage 3 dxd drop in disc
New OEM Sachs DMFW
Southbend Stage 3 Daily
VWR subframe mount (75a poly)
Tyrol DeadSet subframe collars
APR FMIC
Spulen top
Forge Turbo Silencer Delete
Exterior:
Urotuning Black Emblems
OEM LED Tails
Maintenance:
(
Mostly for my own reference
)
50k 11/2015 Oil Change (When car was purchased)
51k 12/23/2015 Car detailed at AutoNuvo
53k 1/10/2016 Replaced Cam Follower
54k 2/2/2016 Plugs and Coils
54k 2/15/2016 Oil Change
55k 3/5/2016 New clutch installed (Sachs)
55k 3/5/2016 Oil Change (due to clutch install)
57k 4/18/2016 (Sachs clutch removed, Southbend clutch installed)
59k 5/17/2016 Car detailed at AutoNuvo (exterior and interior)
60k 5/28/2016 60k service (oil, haldex fluid & filter, break fluid flush, tire rotation, fuel filter)
61k 6/7/2015 4 wheel alignment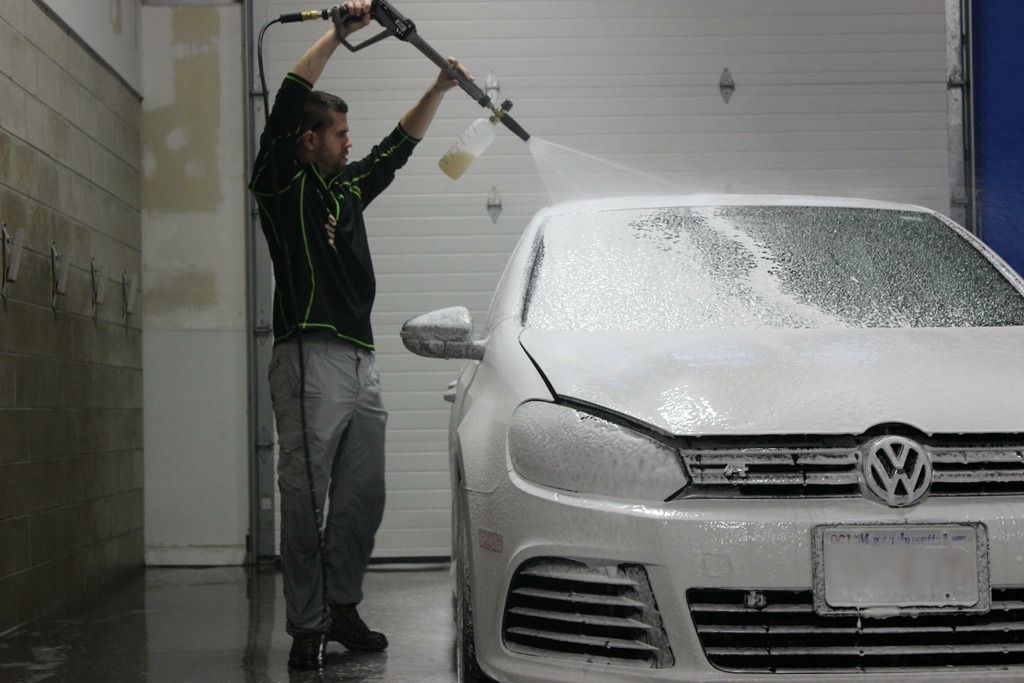 *UPDATE 12/8/2015*
Took a couple of pictures today while my brother was working on his car. Nothing special, just playing with angles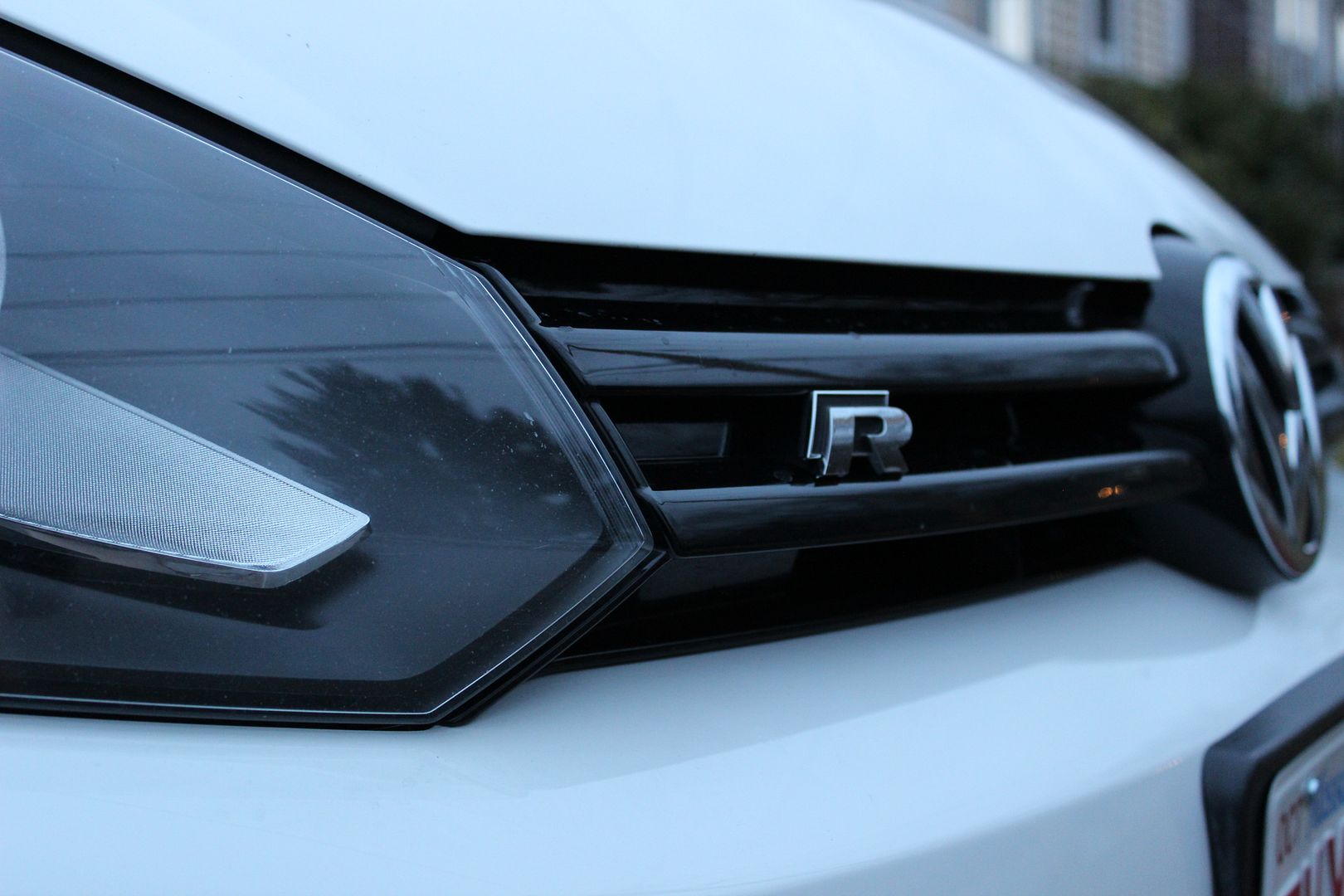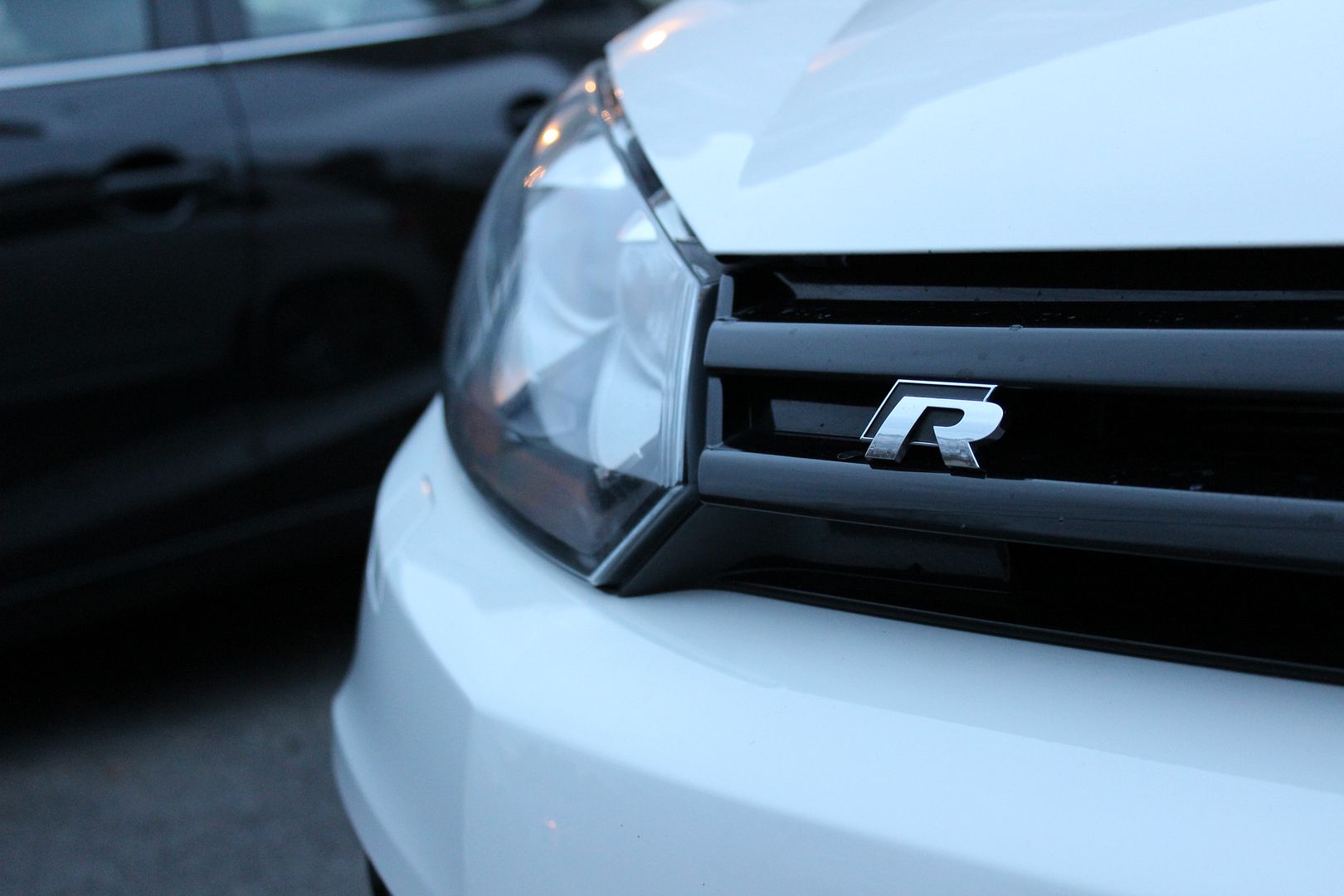 Here are the first few crappy cell phone pictures of the car soon after I picked it up.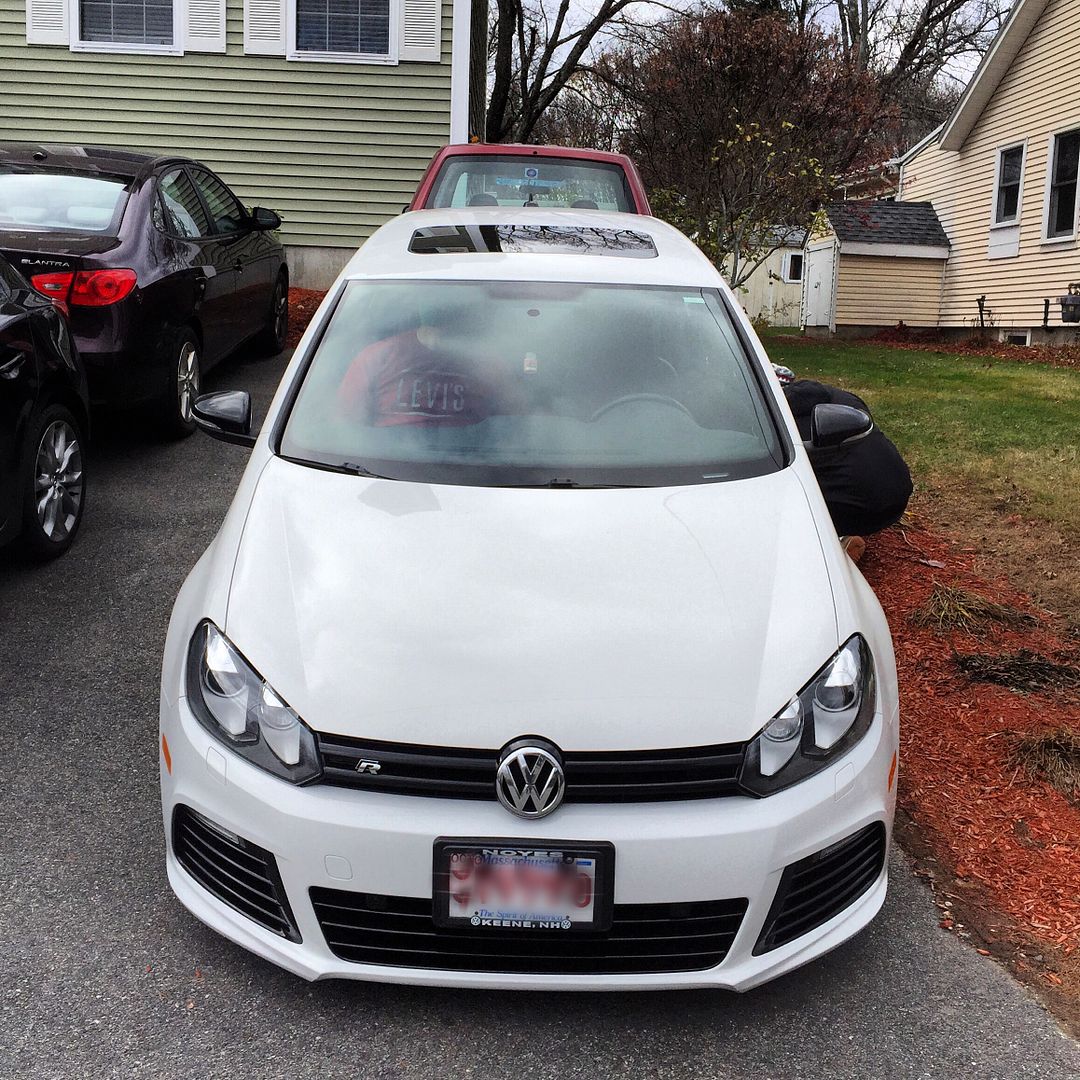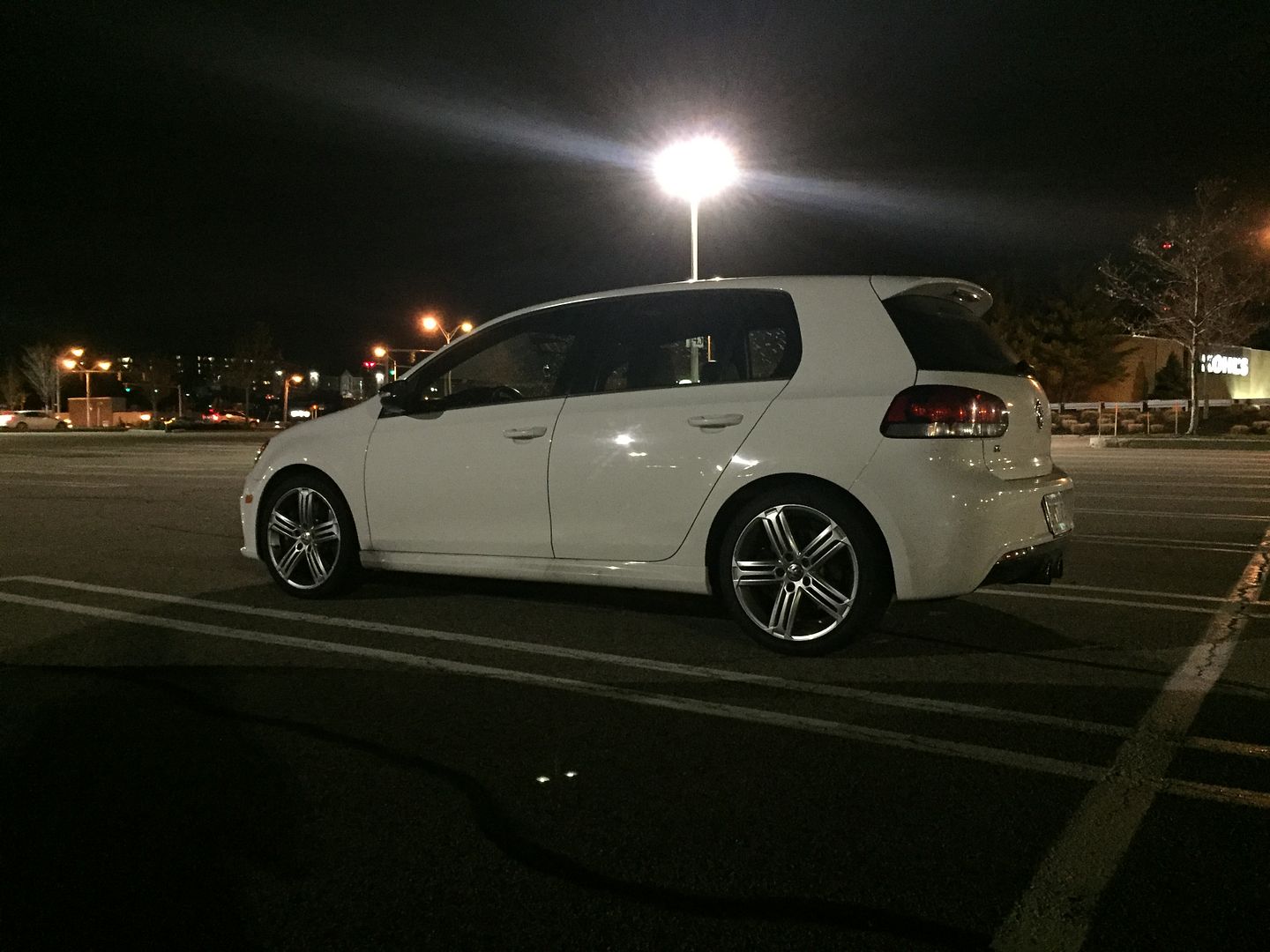 I traded in my Mk6 GTI for this and couldn't be happier.
My old car. Again, not the greatest pictures lol
The GTI was APR stage 2+ with APR catted DP and southbound stage II endurance clutch.