Discussion Starter
•
#1
•
PRODUCT DESCRIPTION
Head flanges are CNC machined from billet steel to ensure quality of seal and welding. Manifolds are made from 304 stainless steel schedule 40 tubing, TIG welded and back purged to a quality long lasting product. Application specific low angle true merge collectors have been designed and manufactured for proper exhaust flow and optimal power gains.

By utilizing the Tial Sport V-Band Cast Stainless Steel Turbine Housings, the BSH (WOA, & WOAKEA) turbo kits allow for simple installation of numerous turbochargers from the Garrett GT28/60RS up to the GR35/82R. The net result is a 20.t engine with horsepower ranging from 300 WHP to 700 WHP depending on tuning and fueling options. By using compact fit Tial 38mm MVS waste gates the V- band clamp theme continues continuing to make this one of the easiest kits to install. The Down Pipe is also V-banded and has the option of running an open dump tube, or recirculating exhaust gasses into the exhaust system allowing you to be able to customize the sound and feel of your build.

Designed by leading turbo kit manufacturer AFI - High quality and well engineered CNC parts made in the USA - Reliable street and track performance.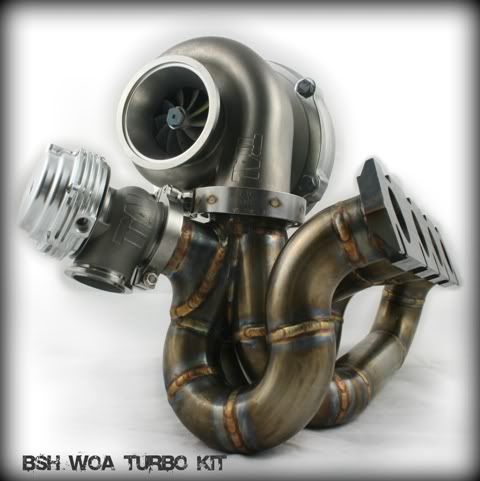 KIT INCLUDES
-AFI/BSH Tubular Manifold
-AFI/BSH 3" Downpipe
-AFI/BSH 3.5" Intake Adapter
-AFI/BSH Dump Tube
-AFI/BSH Charge Piping
-Garrett GT3071R Dual Ball Bearing Turbocharger (other turbo options available)
-Tial V-Band Turbine Housing
-Tial MVS Wastegate
-Goodrich Stainless Oil and Coolant Lines
-4 Ply Silicone Couplers
-T-Bolt clamps for Charge Piping
-All components needed to install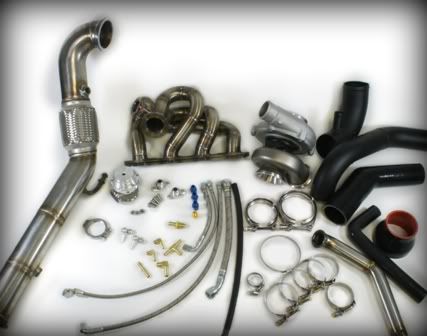 PERFORMANCE
-356 whp at 16 psi
-418 whp at 20 psi
-457 whp at 24 psi
-*515 whp at 29 PSI*

Ordering:
All website orders can be done directly through our site. Please just click any of the product links above to go directly to our site.

Phone:
Call us at (602) 606 7973 to place an order by phone

Payment:
We accept all major credit cards, Paypal, money orders and wire transfers. if you are interested in paying by money or wire transfer, Please call us at (602) 606 7973

Shipping:
All orders will be shipped FEDEX.
International orders are available, please contact us for shipping quotes.

Hours of operations:
Monday - Friday from 9AM to 5 PM
Saturday and Sunday we are closed but http://www.bshspeedshop.com is never closed!

Contact info:
Phone: (602) 606 7973
E-Mail:

[email protected]