Discussion Starter
·
#1
·
I'm in the process of building up my 3A. Full rebuild I hope to highlight and may become a definitive guide to the 3A.
This was suppose to be a simple low cost rebuild but has become a money pit.
I'll update this as I proceed but first the Most Basic part of the build are the pistons.
AEG 83mm 20mm pin pistons will not work with 3A rods
Currently your only options are the aftermarket forged 83.5mm pistons (if you want to keep the 10.5:1 compression)
The standard part numbers in 83mm 0.5mm overbore (There is a 0.25mm overbore also)
Audi 053107081
Audi 053107081E
Audi 053107107
Kolben 93998620
Mahle 034 84 02
Perfect Circle 56 01778 1W
VW 053107081
VW 053107107
These pistons are impossible to find. And when all is done, one might be better off using an ABA.
I'll be updating the specs and the build in as I progress
The project will be:
Audi 3A 83mm oversize
Audi 3A head with 7mm ABA valves
AGB Transmission
Some introductory pictures for you:
This is the point where i discover the pistons will not work. A little late to find this out.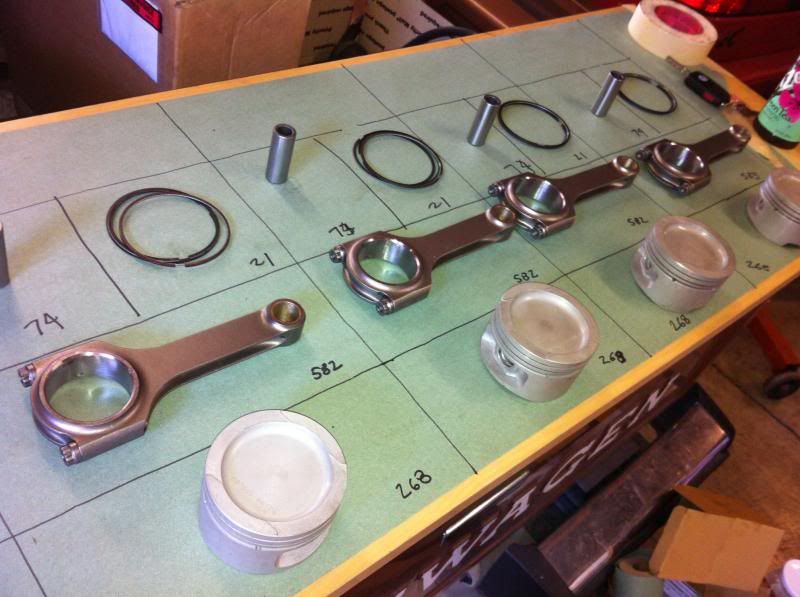 Scat Rods: 144mm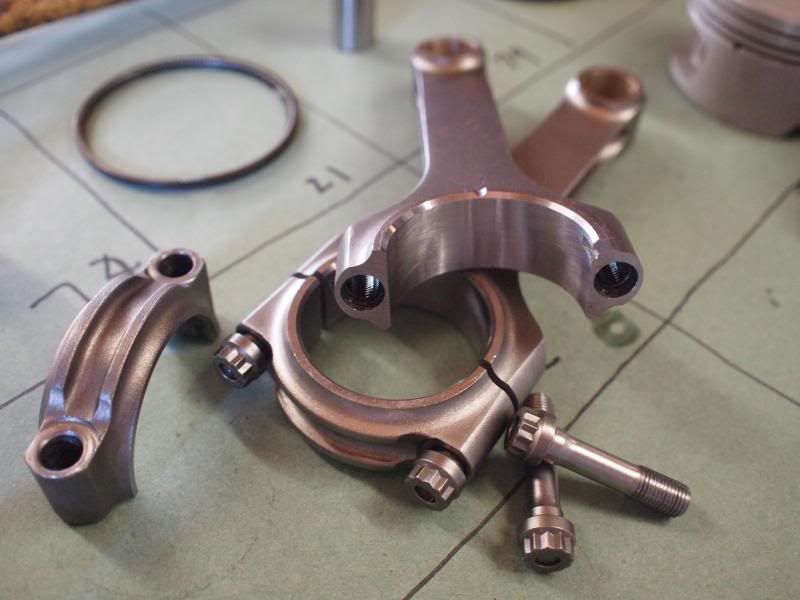 Block already bored for 83mm Cast pistons
The Injector set on the 3A head: Besides some performance advantages, its a dream to swap injector holders and seals.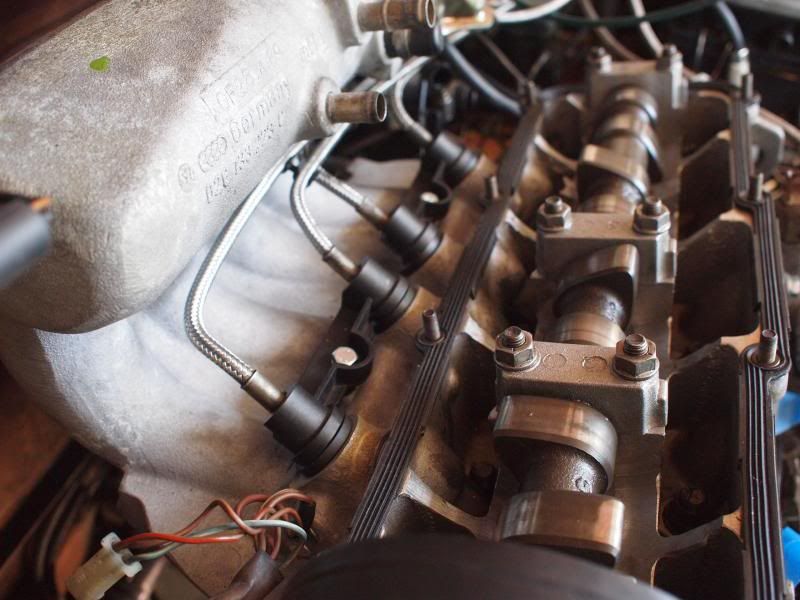 And Preloading my AGB
Stay tuned