Discussion Starter
·
#1
·
So... Over this past summer I reflected on all the things that my parents have done for my brother and I over the years, sacrificed for us, and frankly, put up with.
Then I think of the cars my dad had years ago... A Triumph TR3 convertible.. A 65 or 66 LeMans convertible(luxo version of a GTO) bought new... Even a 69 Dodge Charger prior to the birth of my brother in 1970... Then ever since the birth of my brother, and a handful of years later came me, it was a slew of station wagons, econoboxes, minivans, 4 door sedands, etc.... The coolest thing they bought my entire life was when Ford introduced the Taurus SHO in 1989 with an at the time, awesome 210 or so HP Yamaha V6 and a 5 speed... But all along making sacrifices for the family(ie, my brother and I)... Even though my brother and I have long since grown up(and my brother passed away
) they have always put us first, themselves last...
Now that they are getting up in their years, I wanted to 1), show my appreciation for all they have done, which is more than I could fit in this post, and 2) give them something they would never probably get on their own... A vehicle to own for pure enjoyment.....
I have known for a long time my dad has had a thing for Karmann Ghias. So I started looking in May for one and couldnt find one that was a suitable candidate. About the same time, on a totally unrelated conversation which I wont bother going into, he made a comment that had me thinking by the process of deductive reasoning he might have an interest in Cabby's... So come August after a few months of looking for a decent Ghia, I rolled the dice and started looking for a Mk1 Cabby....
After a little over a month of searching, in mid September 2013 I found what I figured to be a suitable starting point.. Kid had an 89 Cabby that was a supposedly perfectly running car, and he was going to "fix it up"... Probably good for the Mk1 world his vision never came to fruition but I digress. The car was advertised as a complete but disassembled 89 Cab for like 600$...
Long story short we agreed on a price of $450, including a hardcover late model cab/rocco II bentley manual.
Idea would be classic Mk1 look, with modern reliability. Not going for speed, but dont want crappy CIS, or the contraption of brackets that makes up a Mk1 V belt assembly, so it would get a late model engine swap and EFI.
Here's the gem as it arrived home on the trailer on September 17, 2013...[/B]...
Gotta love the motorcycle turn signals hanging from the wires...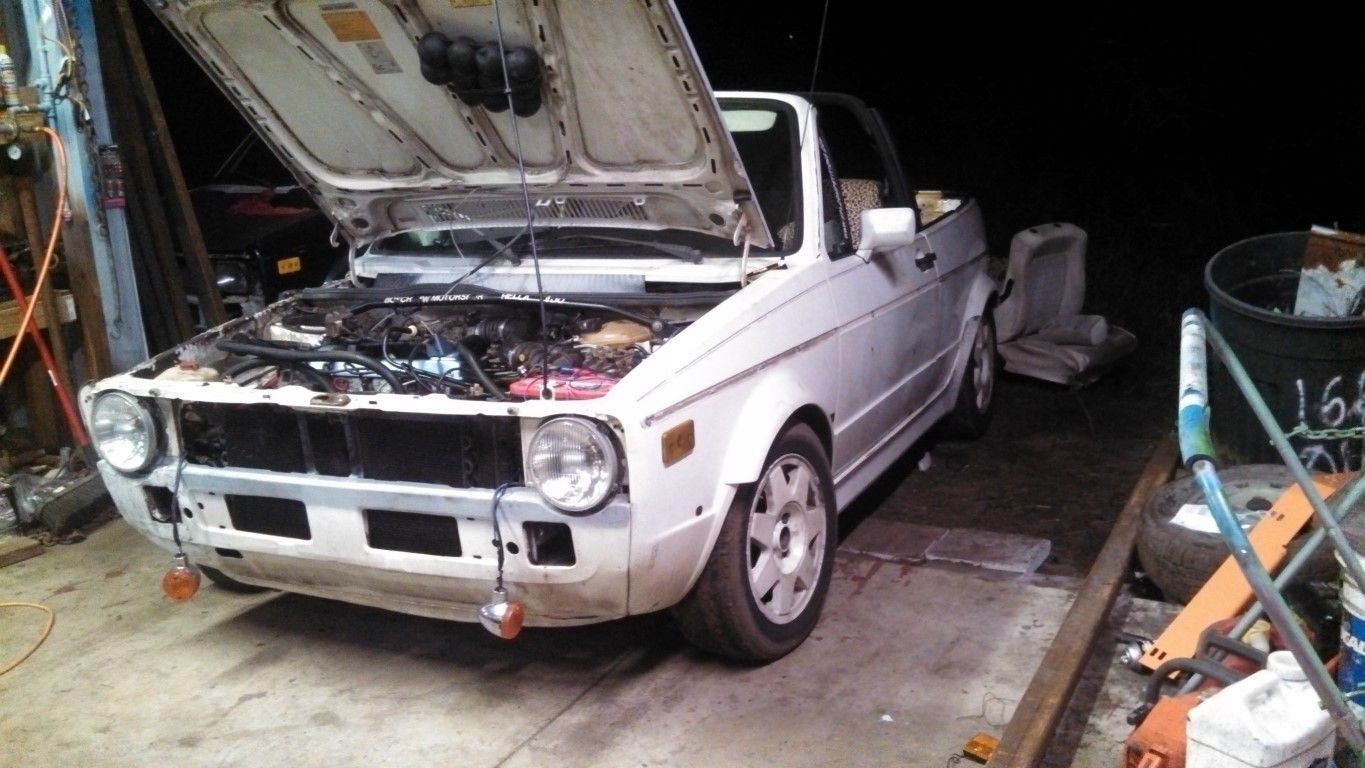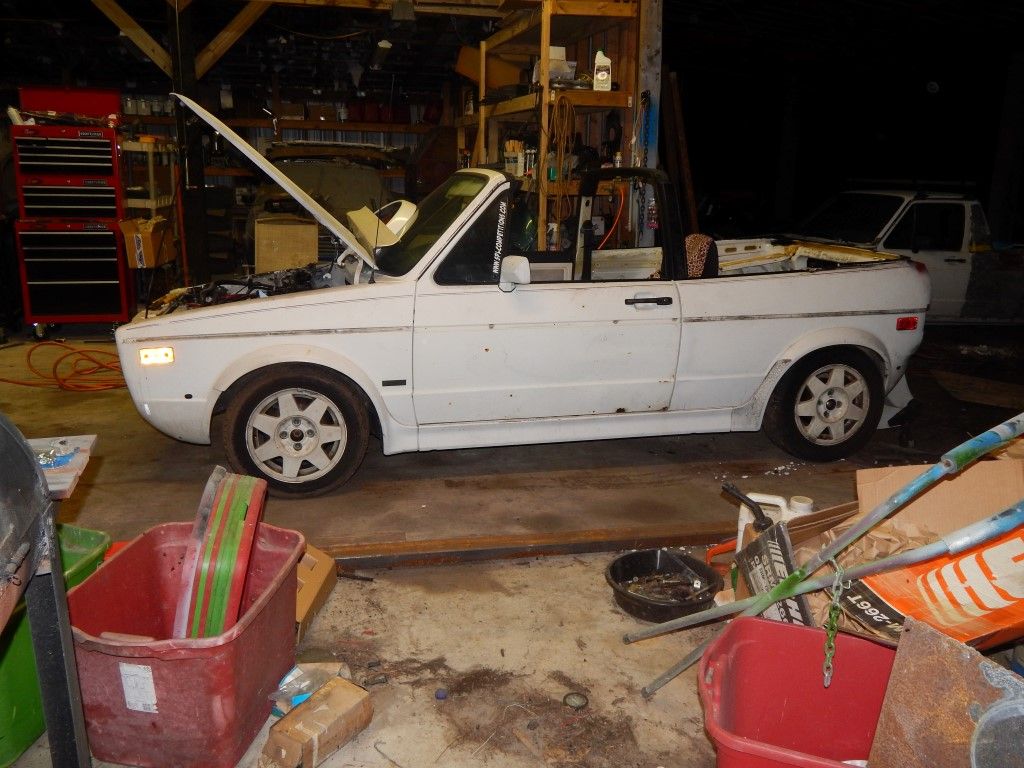 Had to wonder what this gay ass crap was for, since none of the wires were hooked up, especially to the head unit.. not that watching movies on a postage stamp is what my parents would be in to... Found out later..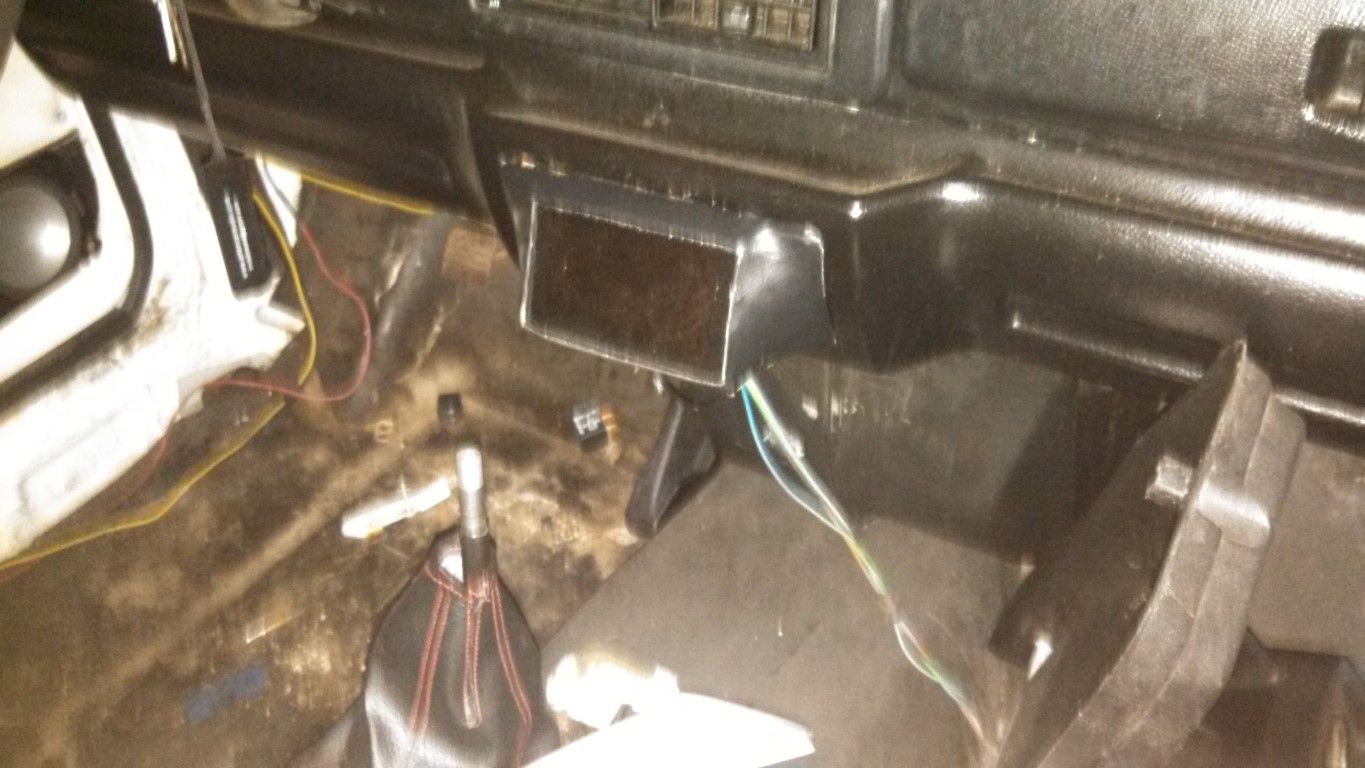 First order of business was adressing its ****-eyedness on the passenger side...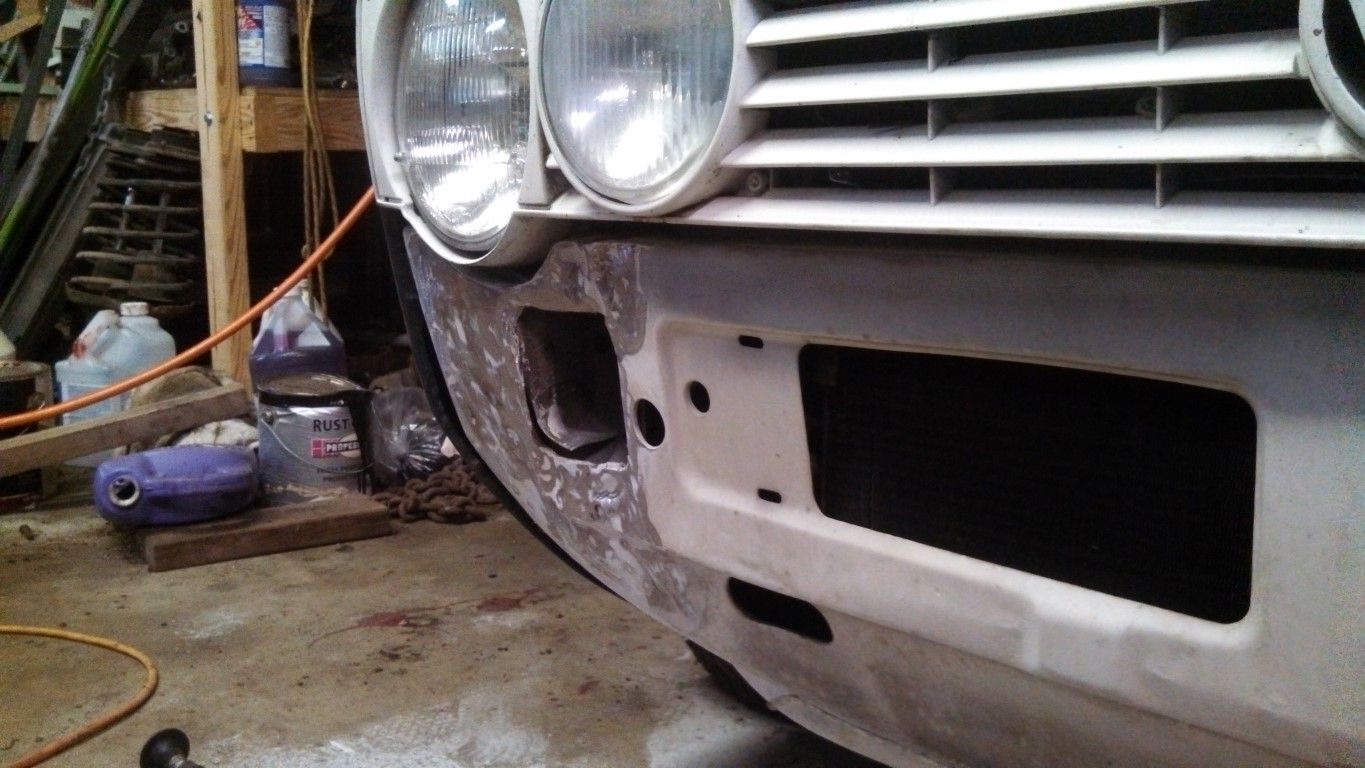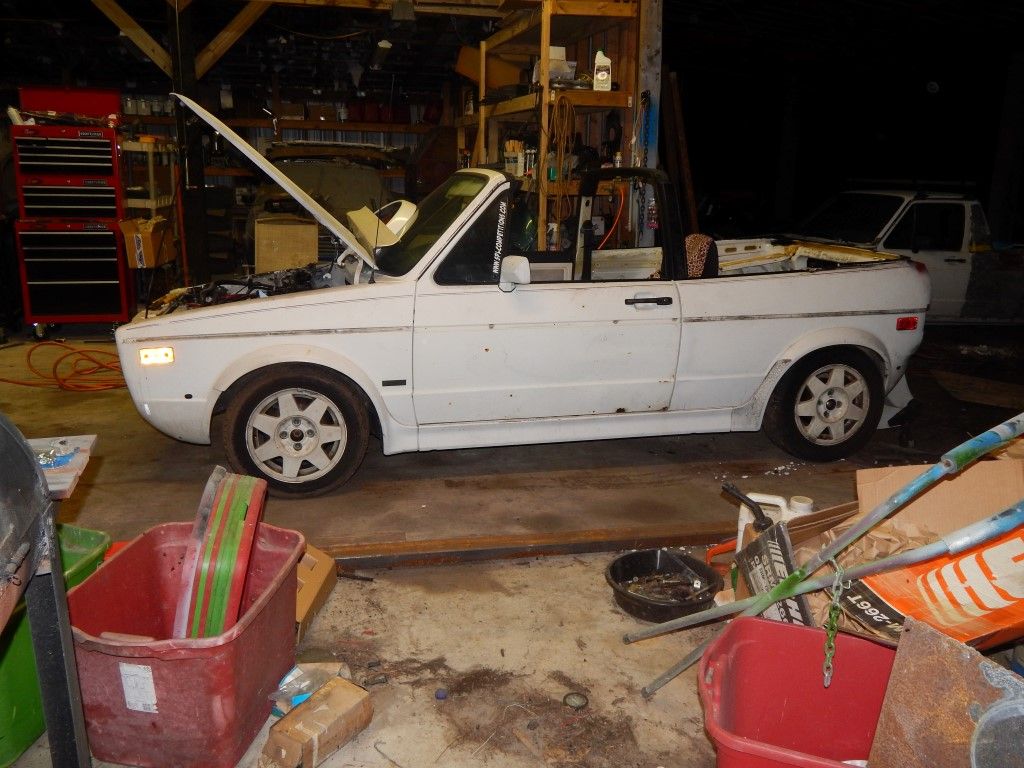 The offending area was pulled straight, then new material from a donor was obtained...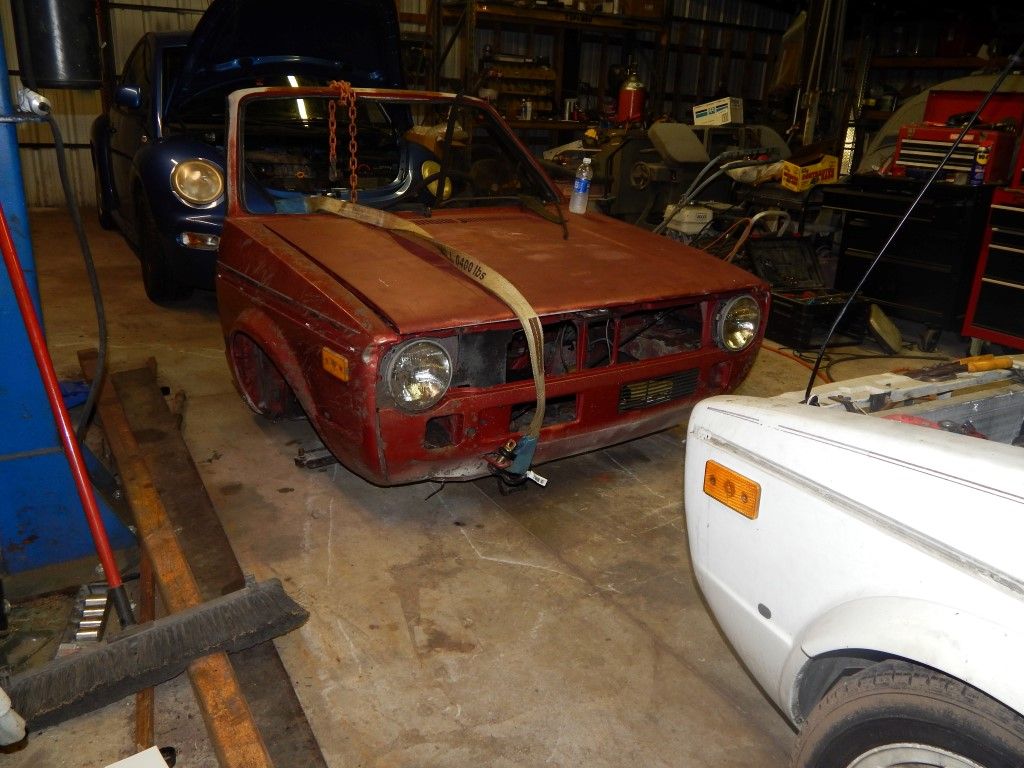 Donor material cut out...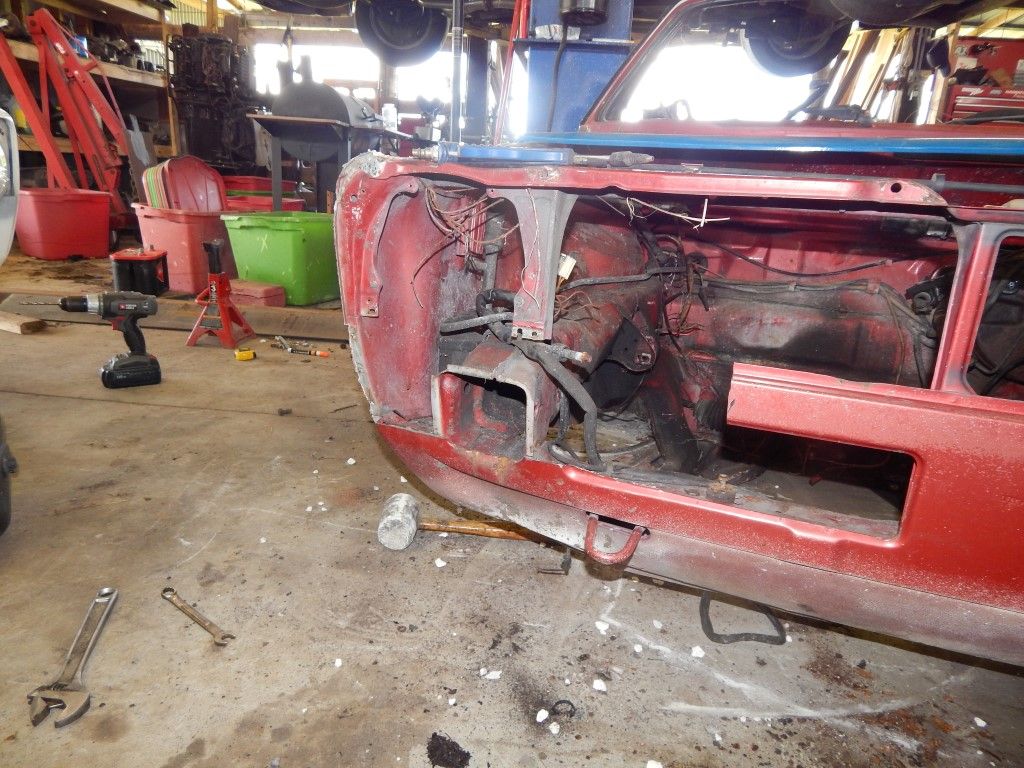 Area of body also cut out...
Two bodies become one..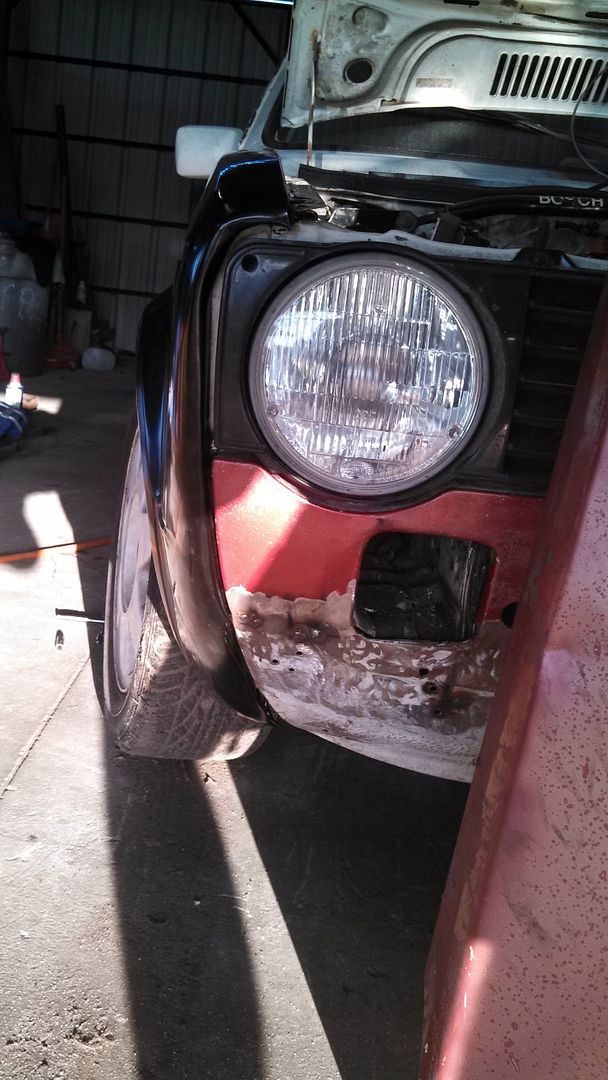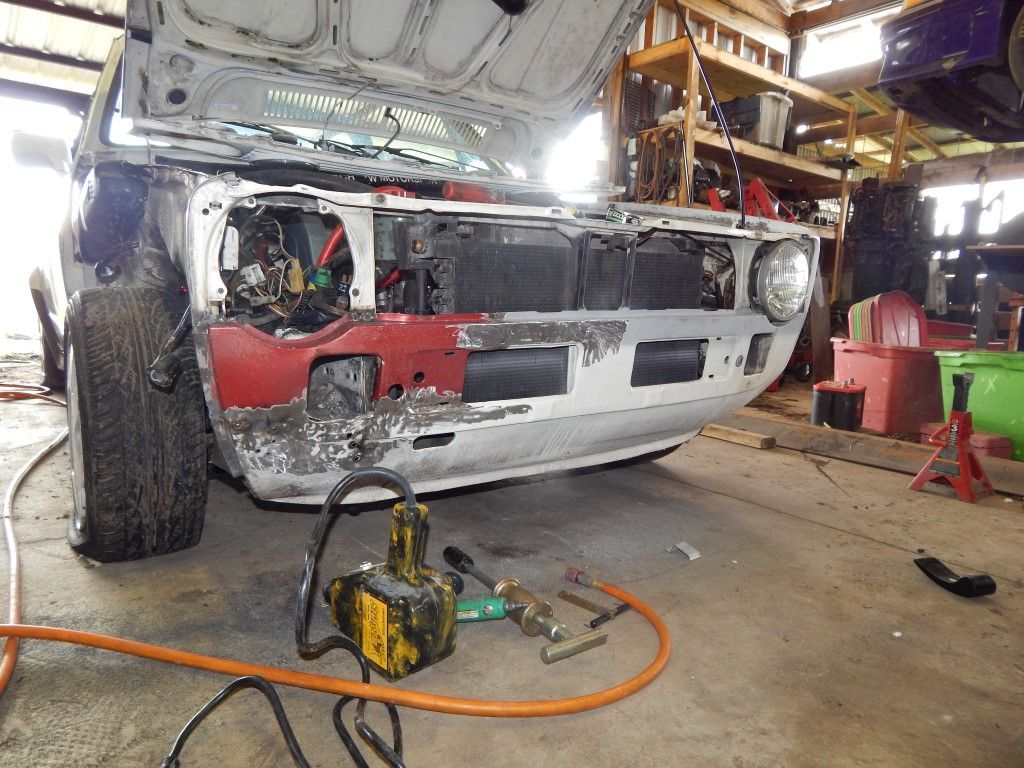 Also... The donor for the engine, ECU, and accessories..