Discussion Starter
·
#1
·
Located in Sarnia, Ontario, Canada. 5 minutes from the bridge to the USA.
$5000 firm
I decided I was going to get another Corrado and transfer all the good parts from this one to it and then sell this one cheaper with the stock parts on it. So I started looking, same result as last time... I found out that the current Corrados that are for sale are not nearly as nice as mine. They have had questionable paint work done- been in accidents- the interiors are beat up- 2nd gear syncro issues- rust- and lots of scary repairs! So I have finally given up and I am going to buy a TT.
Pics from June 1, 2011.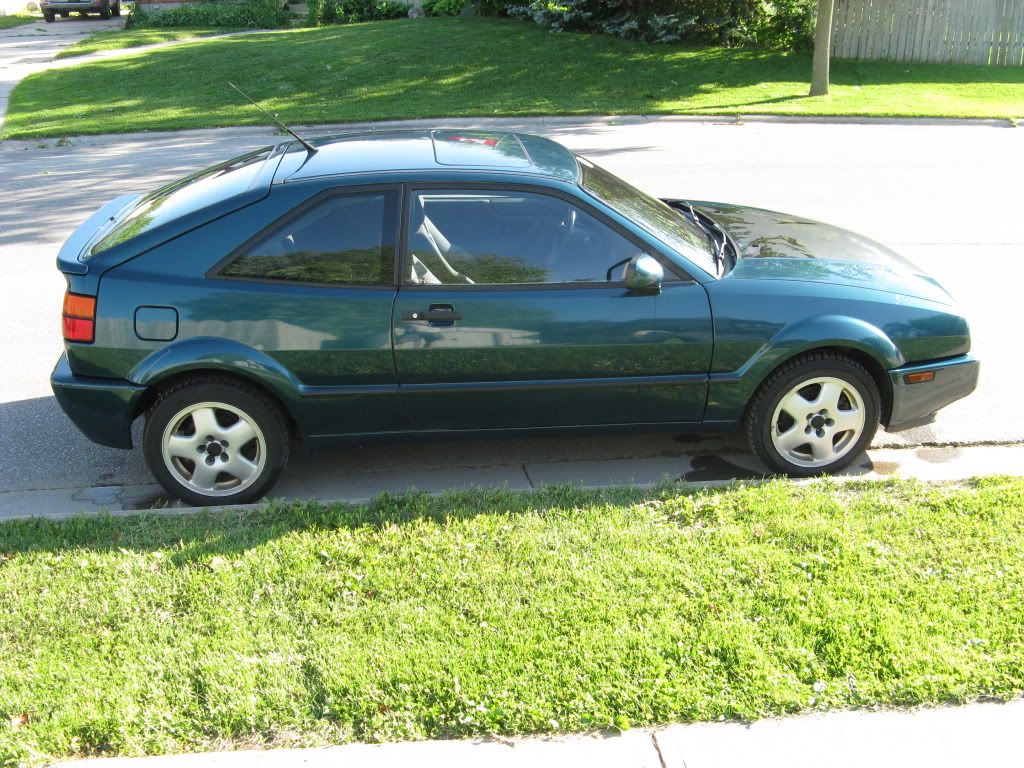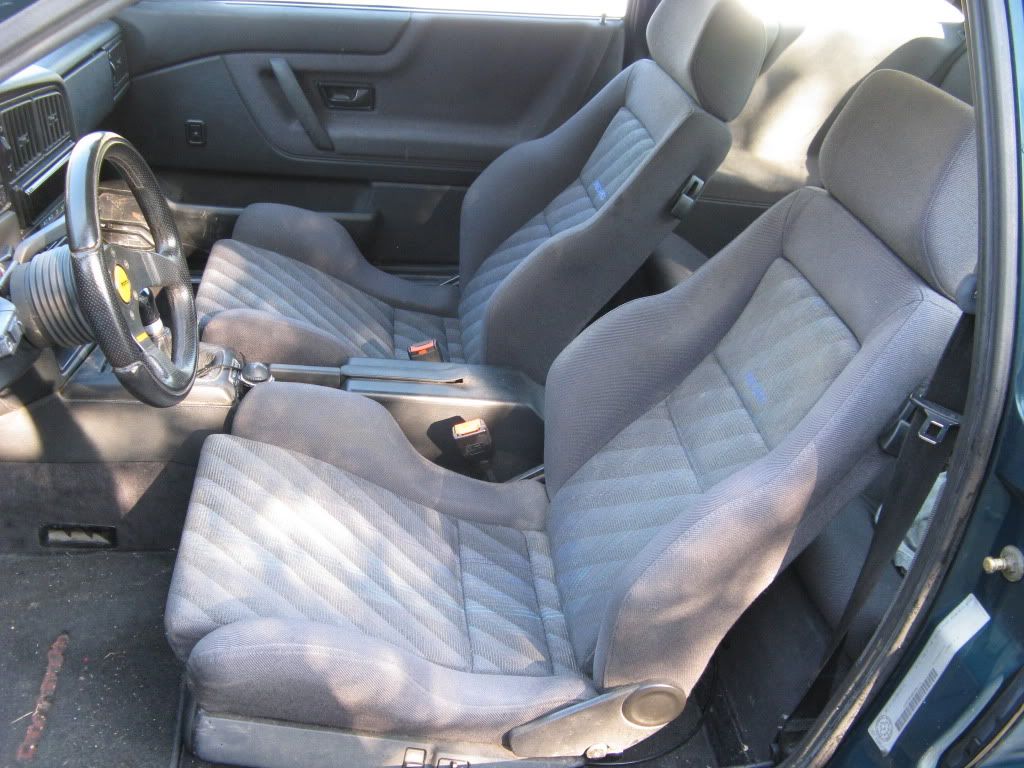 My Corrado is in very nice condition- I realize this after every other Corrado I have seen. Original paint and no accidents. Has not been driven much in the winters I have owned it and was not winter driven before I bought it.
This is my forth Corrado and I have horded parts for years and they all went to this car.
-200 630 kms
-
Recaro
interior (Grey) in excellent condition- no wear
-Early interior (slider controls for heat/ AC)
-
Momo short Anotomic
leather shift knob
-
Brullen
SS exhaust
-
Samco
coolant hoses (Black)
-Low temp thermostat kit
-Built trans,
Quaife
, 3.94 R&P and .71 5th
-
VR6 Eruopean
headlights
-
Turn 2
front mount
-
K&N
panel filter & cone filter
-
Sony
flip face CD player, remote with
Boston
speakers
-5 bolt donut spare
-
Neuspeed
Sport Lowering Springs (not currently installed)
Parts replaced;
-AC condensor
-Alternator
-PS pump
-Starter
-Radiator fan
-Belt tensioner and belt
-Clutch & pressure plate
-Radiator- OEM
-Strut mounts and bearings
-All new coolant parts
-Sway bar end links
-Camber bolts
-Steering rack boots
-Bosch O2 Sensor
-Magnaflow High Flow SS Cat
The bad...
Broken hood cable
The syncronizer rings went on 5th gear- so the trans needs some work. but since 5th gear is at the end of the trans it can be done in the car.
Passenger side window regulator needs replaced.
Sunroof has one broken cable- have a B3 glass moonroof complete with shade that goes with the car.
Cracked windshield
Rear spoiler assembly needs lubed- it blows the fuse periodically.
Needs new rear rotors and possibly calipers and e-brake cables.
Other than the trans they are very simple, cheap repairs.
Needs the upper tensioner and bolt replaced for the timing chain.
Autobahn quoted $300- $400 to fix the trans.
Window reg is only ~$50
Hood cable ~$25 or make one from a bicycle cable.
Rear rotors, calipers and e-brake cables ~$250
Sunroof just needs to be swapped out for the Passat roof I have for it.
As for the grill. Outside tabs are there just the little locking barb is broken on one of them. Still functions properly and stays on the car.
ic:Going to take new pics today with a higher rez camera
ic:
*NOTE DATES ON THE PICS ARE WRONG- I NEVER LEARNED TO SET THE DATE ON MY CAMERA.