I posted this in the pre-Cincy "sticky" which I don't think anyone is looking at anymore, so here it is again (plus any other pictures y'all may have, hint, hint,
ahem
):
To summarize this year for clan Chassin: what an adventure! We're back home safe but wow! Bringing two cars exponentially increases the risks...
1) The Stepchild lost the right front caliper somewhere in Indiana, but we got that sorted out quickly and it's not much of a tale to tell. Weird pad problem, bla bla.
2)Petra's car ("Bob") was a completely different story. When we arrived Friday, it was like this:
Eric: "how was your ride?"
Petra: "Fine, but I need a louder stereo".
Eric: "Huh…really, um OK. Anyways let's get some food, and hey: let me ride in
your
car".
Petra: "Sure!"…….*vroooOOOMMM! ... hooooowwwwwWWWWWWLLLLLLL*
Eric: "Uh, your stereo is fine, you can't
hear
it because one of your front bearings is ruined".
Petra: "Oh. I was
wondering
what that noise w-- *
POP! clatter clatter clatter clatter clatter
…..*
The car was no longer driveable, but we limped it back to the house with only the brakes holding the wheel on. Here's what happened next, note how many people are involved:
Daun
offered a bearing he had at the other hanger.
Brad
flew me in
Jeff
's plane to get the bearing and a bunch of tools, and used
Dave
's key to get into the hanger.
Then
Brad
flew me back, and he went to get the pizzas and we all ate heartily.
After dinner I got the strut/spindle out, and
Daun Sr
got us access to his
neighbor
's machine shop.
Freddy
pressed out the hub and the old bearing and pressed in the new bearing.
Drew
got the old inner race off of the hub so
Freddy
could press the hub back in.
[
Eric'
s contribution was to repeatedly let the arbors fall off the press, which was LOUD]
Numerous people
provided appropriate heckling (the axle nut was loose and caused the bearing failure…), and supportive advice while I put the strut/spindle back in.
And Voila, 3 hours and 2 plane flights later,
Petra
's car is good again. Wow.
Then we were exhausted and slept well. Saturday, we had plain ol' fun:
Settled in (
Timbo
got our camera out of the darned Soft Focus):
I missed pictures till Young's, but others will fill in those gaps I'm sure, but here's Youngs:
Isaac with Mom and Dad and Becky: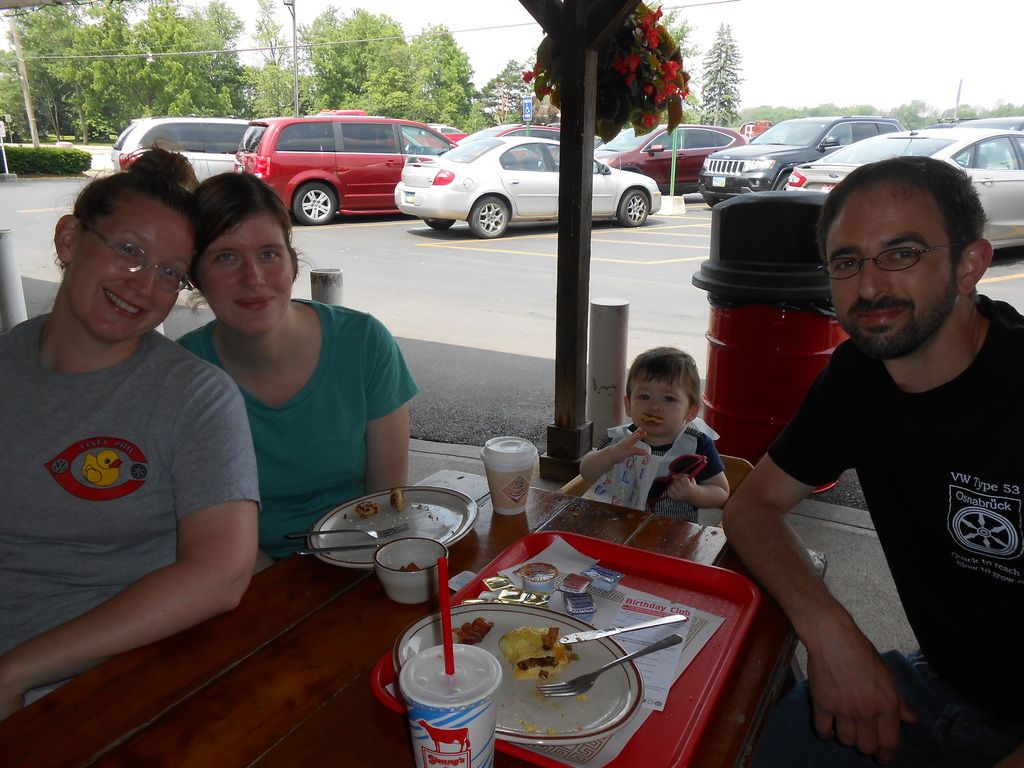 Cathy ate all her veggies, note my kids squabbling [again]: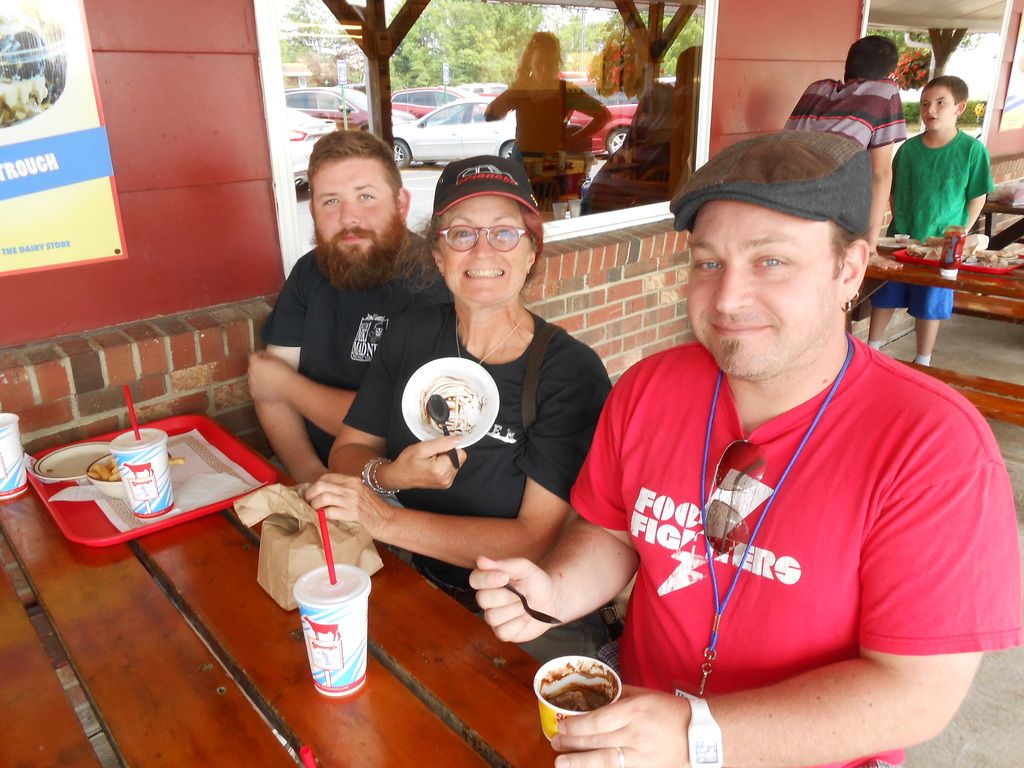 Samantha and Roger chillin':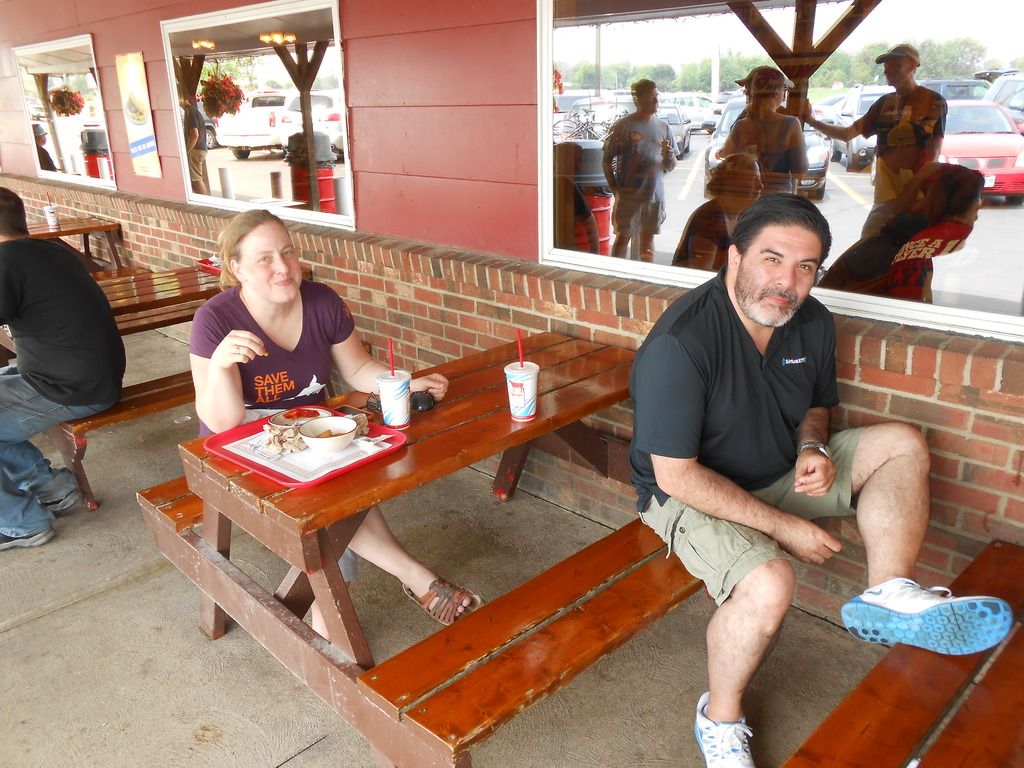 "
Now
what?!"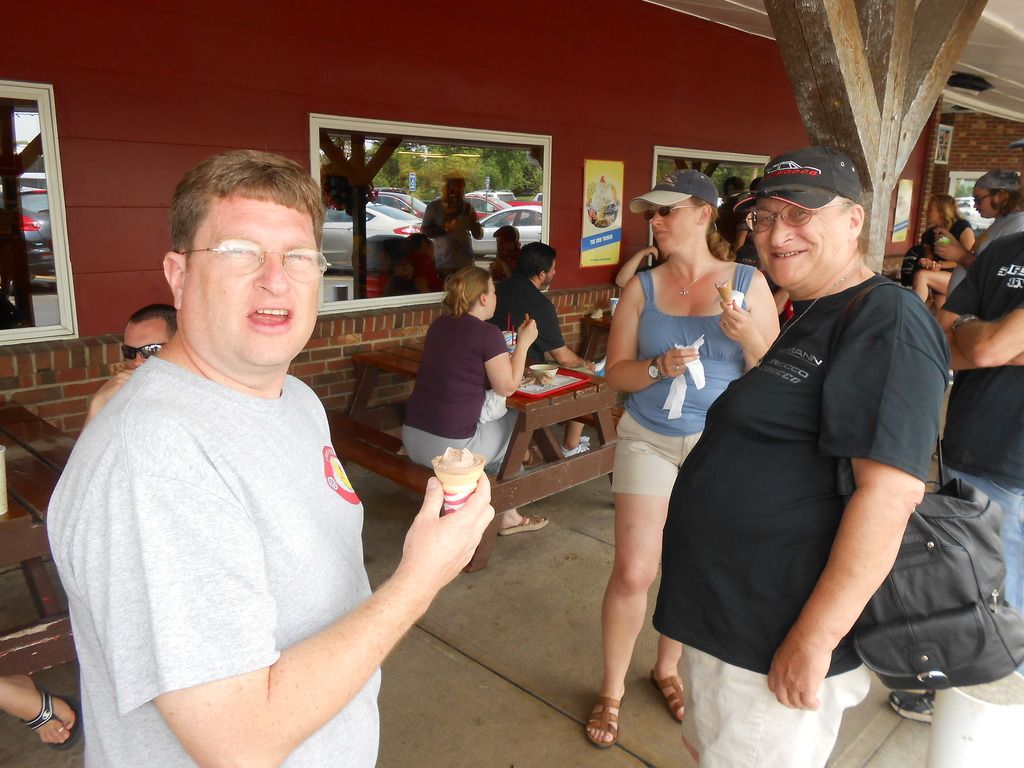 Soon-to-be Mom and Dad: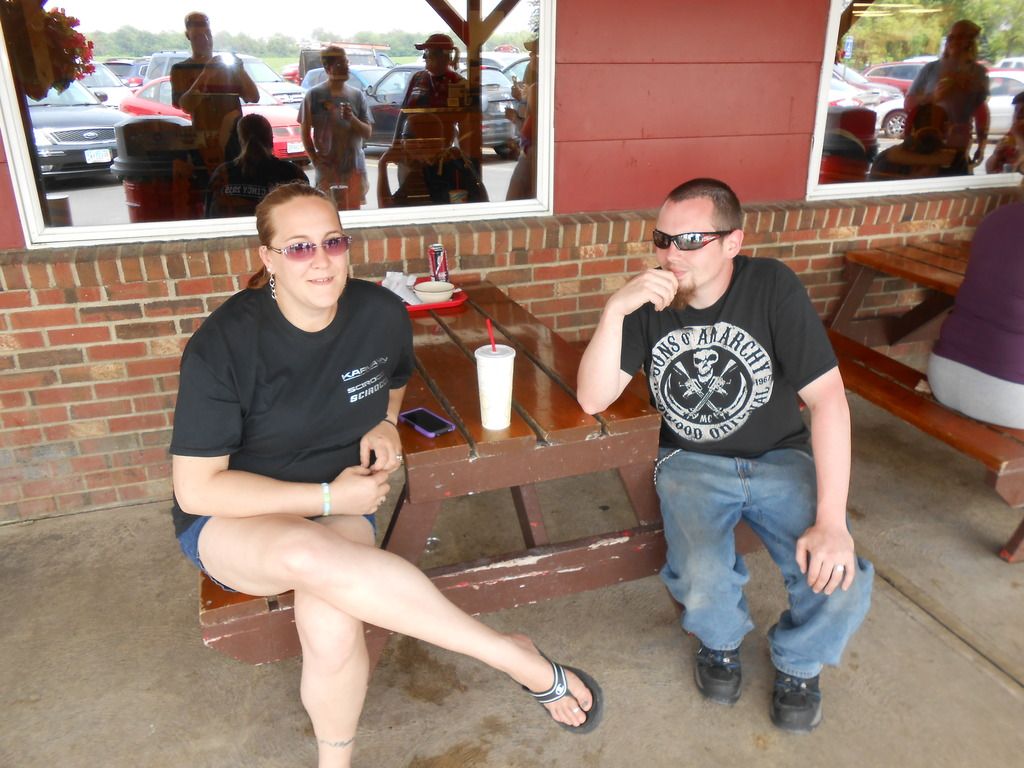 "Isaac, pay attention, this is how you eat ice cream":
"You have to unhinge your jaw, like this":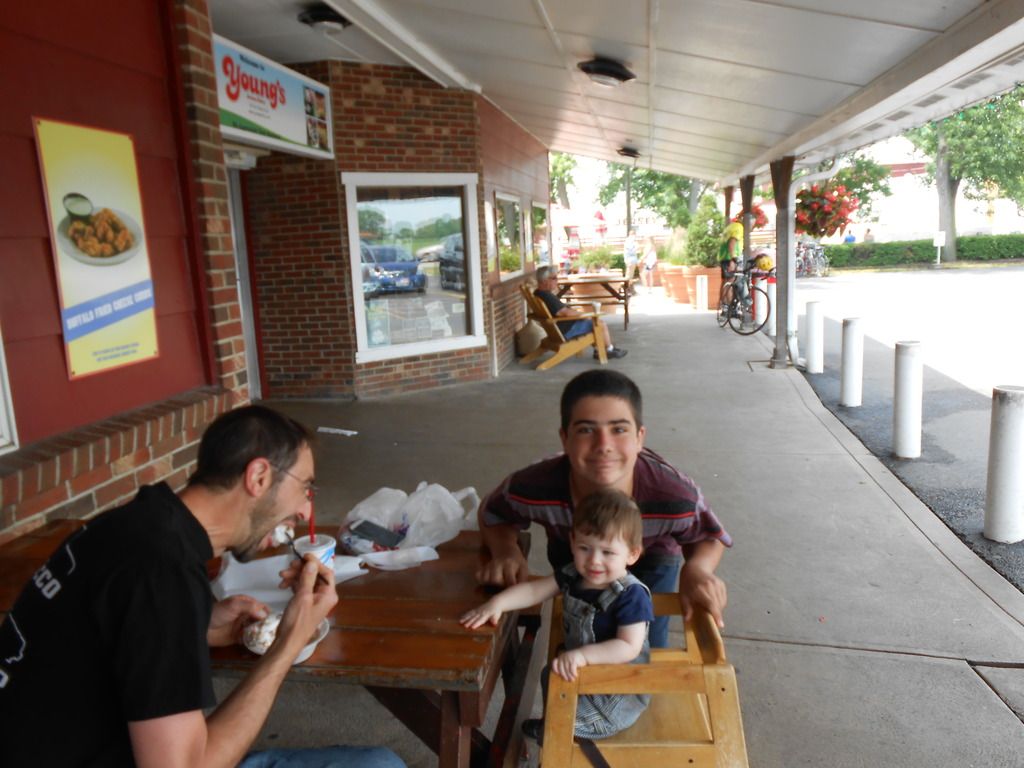 Sciroccos: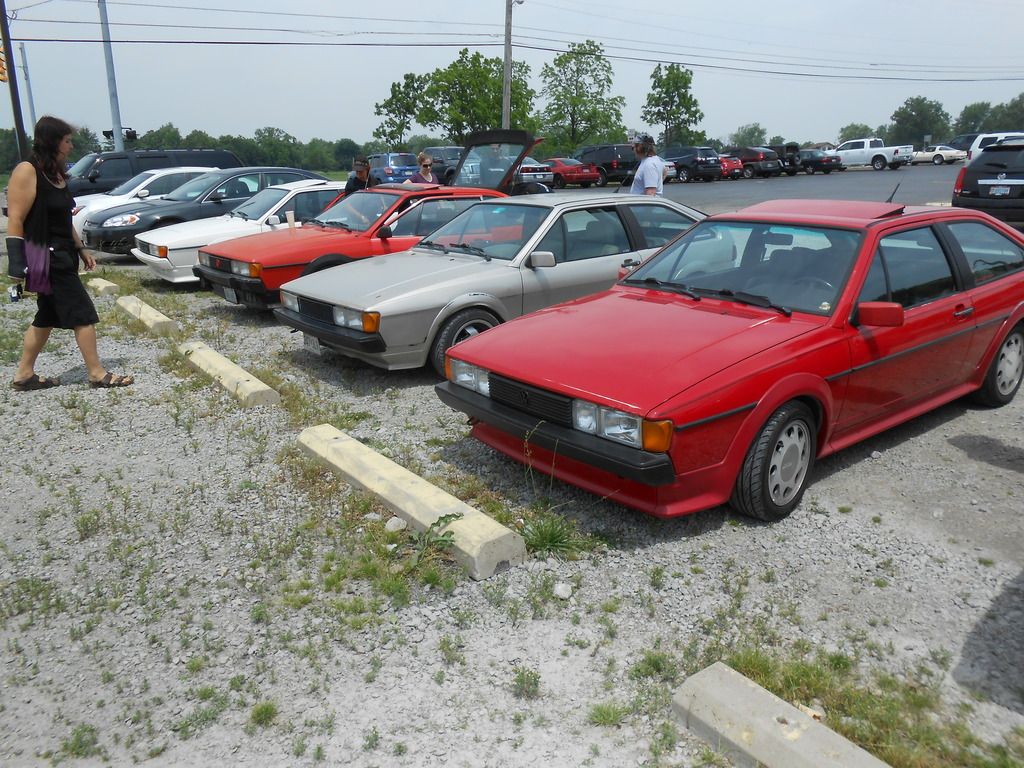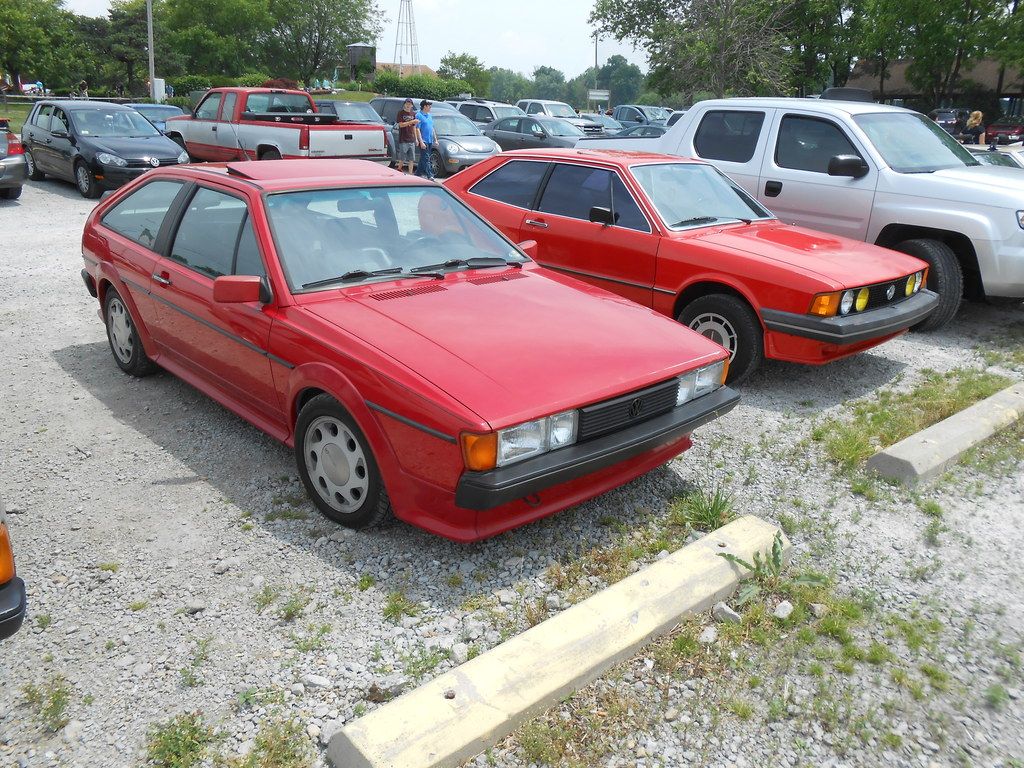 On the road home, what could
possibly
go wrong
now
:
How about "blinding rain"? Never seen that before. We were happy to get off the highway safe. It's already a lot better in this pic: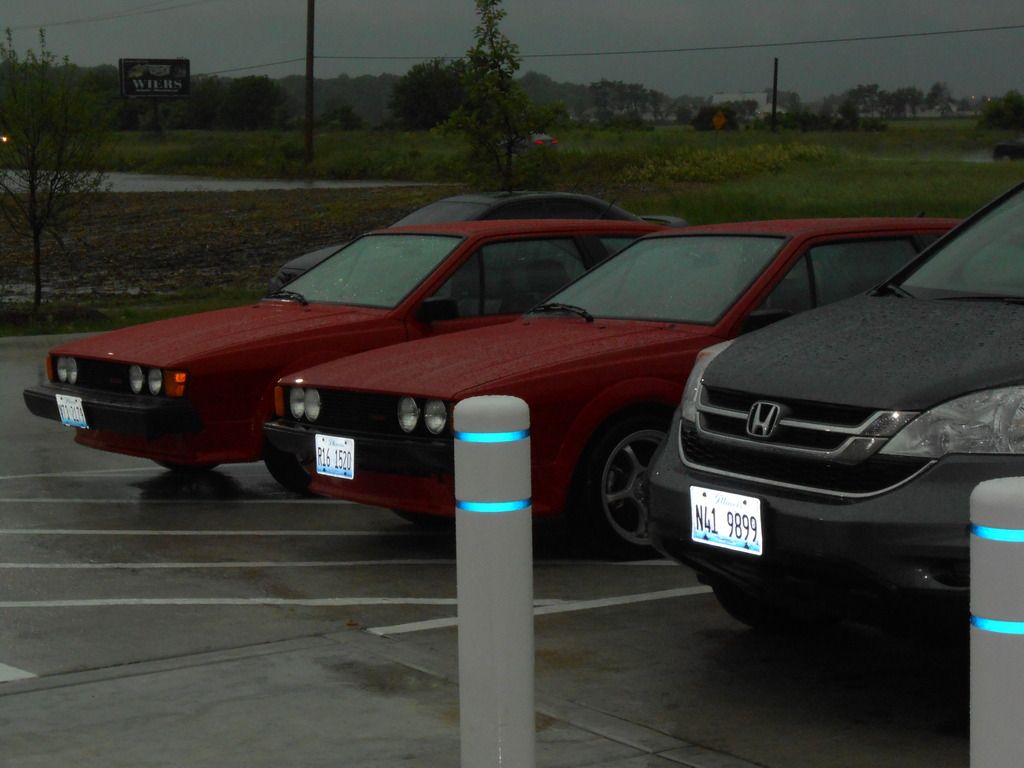 We sought refuge in a convenience mart and decided to have a picnic. "I sure know how to show The Lady a great time!":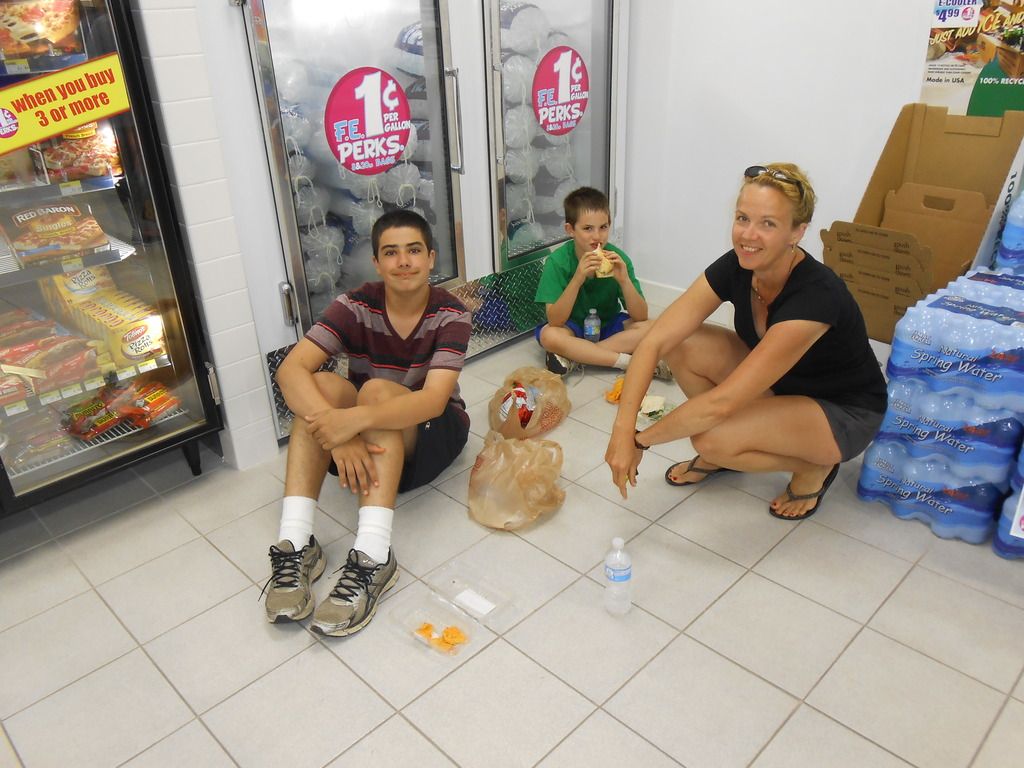 They sell pickles: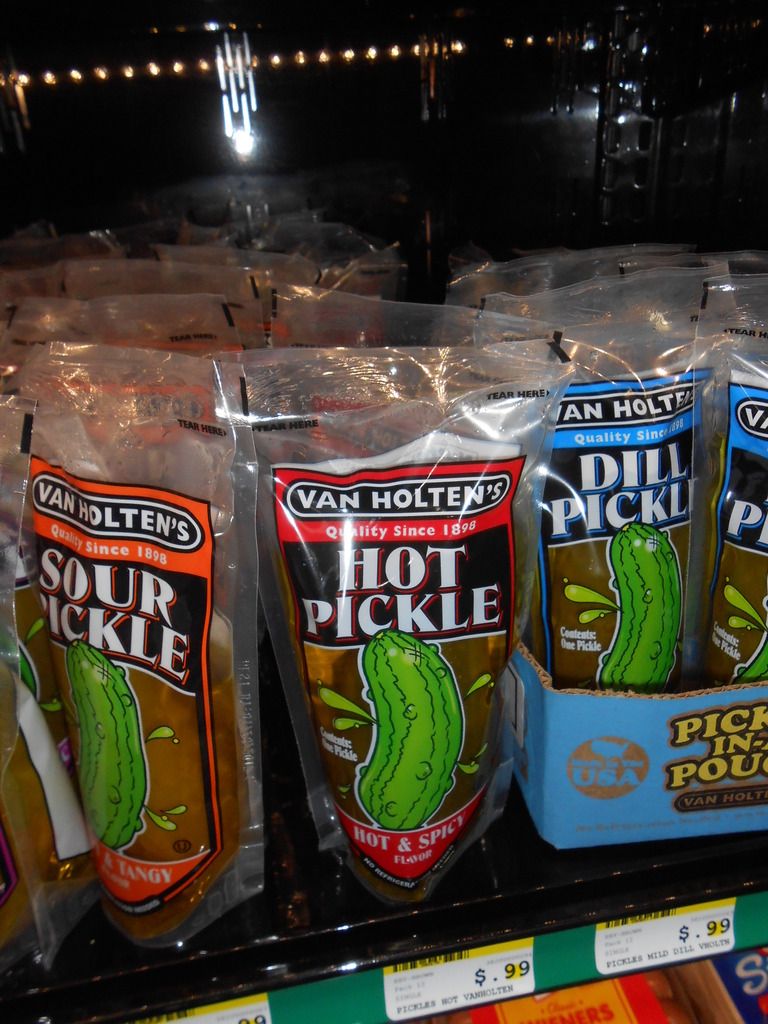 The rain finally stopped and we got home safe:
So that was our Great Adventure. Thanks again to everyone that made it all work out :heart: