So I started to pull a couple things to install my scavenger setup I built to rid myself of a catch can too: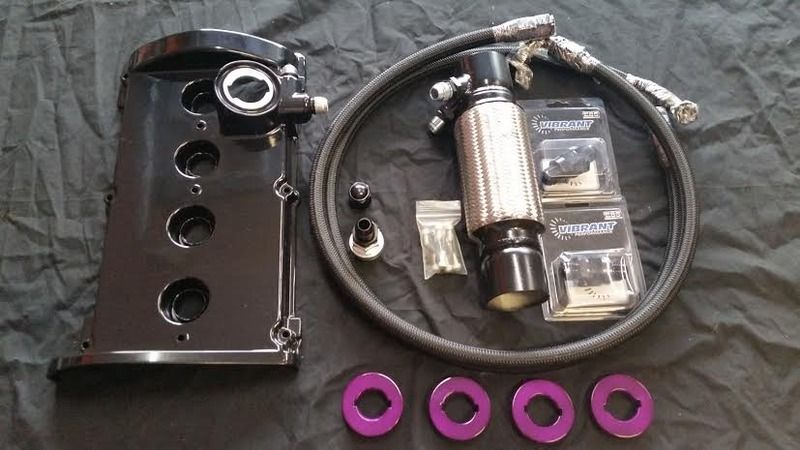 Next thing I know: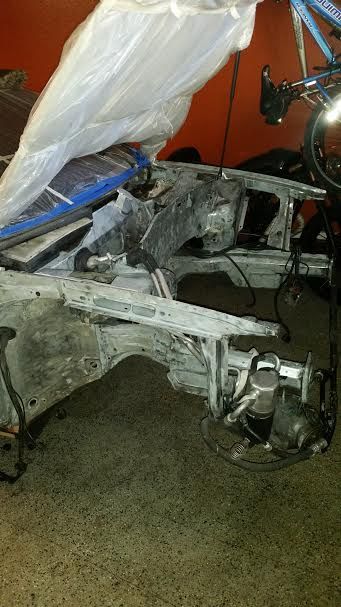 Just nasty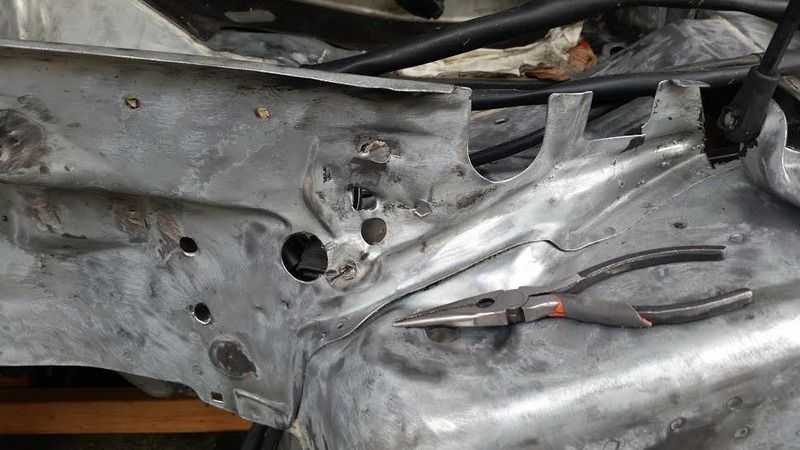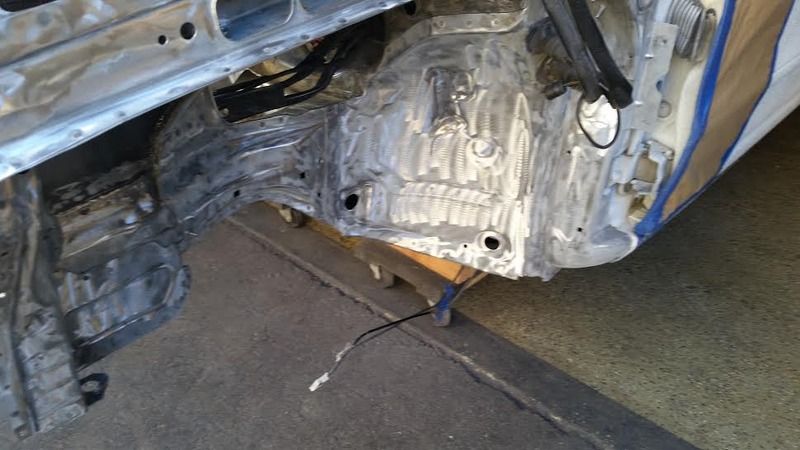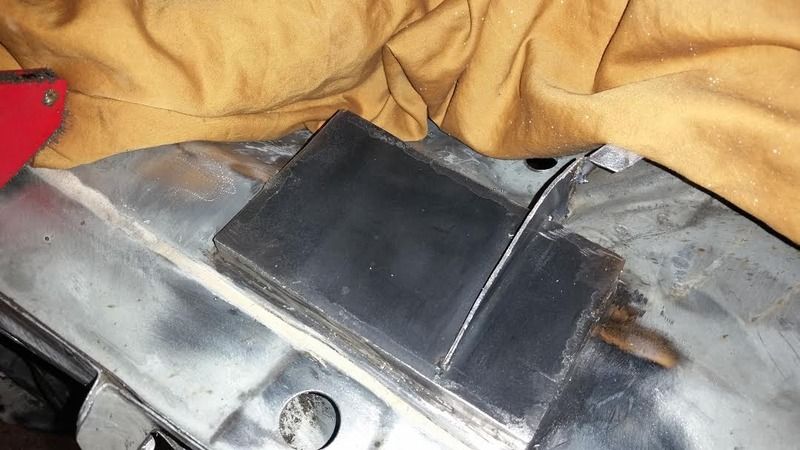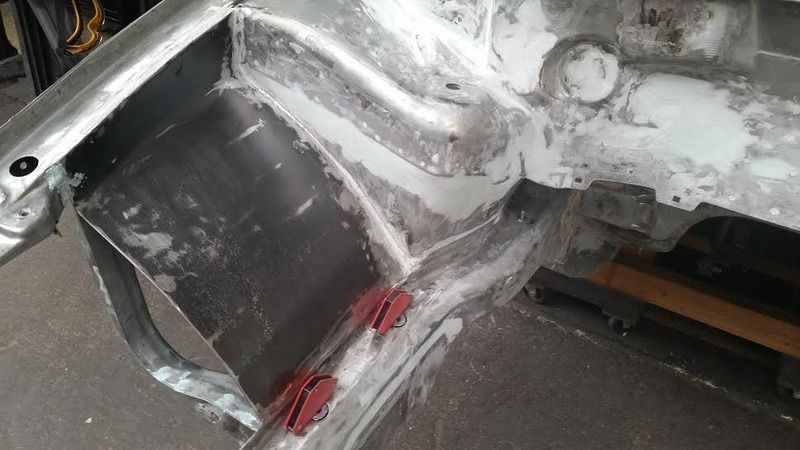 I couldn't make heads or tails of the body work as the raw steel has so many highs and lows of reflections when raw, so after guesstimating and by feel laid by etching primer and continued: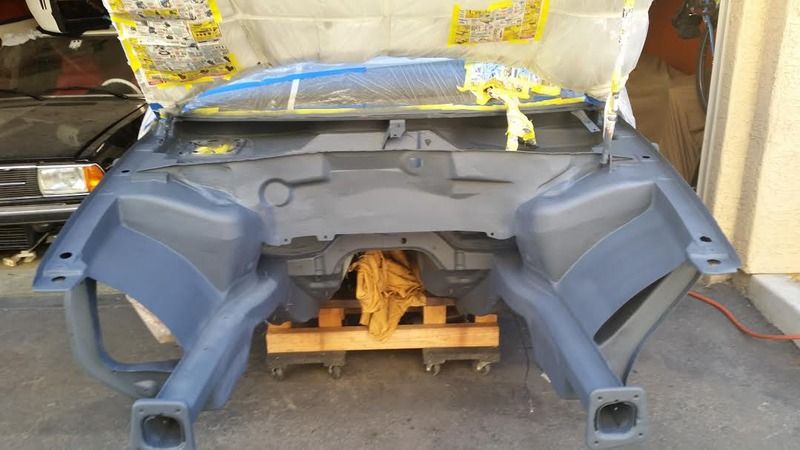 Repeat that a few times.
Much more expensive then paint, zero heat soak, quieter ride, won't chip flake or peel and built proof. Very high gloss/shine, it looks 100% wet to the touch all the time, yet otherwise pretty smooth with zero highs or lows, chunks, or discrepancies. Full re-seam sealed. The entire bay is seamless, firewall was welded flush and smoothed out, there are no body lines or seams left.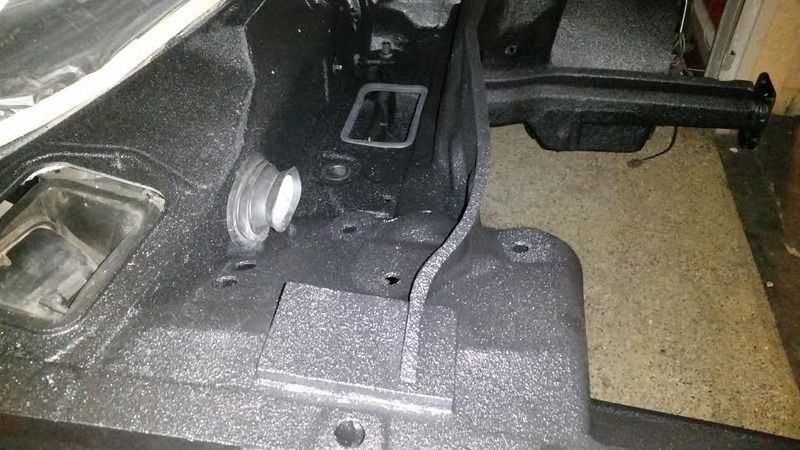 All fresh uni-body, hood, body plugs
2008CC Stroker 06A (originally 058), full ARP hardware, 100% all brand new internals, +1 Ferrea full valve train kit on brand new head, angle job, mild p&p, IECVA2 Version 2 cams, INA Dampener......with AC conversion custom built by Issam, custom serpentine belt system (note how low the alternator is), full enamel coated block, head, and components, full ceramic coated bolts, nuts and fasteners, custom billet pulley system, custom scavenger system on AGN head (as seen above), full BSH v-band ceramic coated hot side exhaust components downpipe, V-band 5552 Turbo (forgot off the top of my head, it's basically a fullsize modern GT2871R Eliminator on crack converted toTial V-band), Maestro, IE Intake manifold (ignore the manifold below), Tr11 Treadstone, Methanol stage 2 injection, intercooler atomization kit, Tial 50mm v-band, wastegate etc, etc.....
Custom made lower alternator system with hard to find alternator: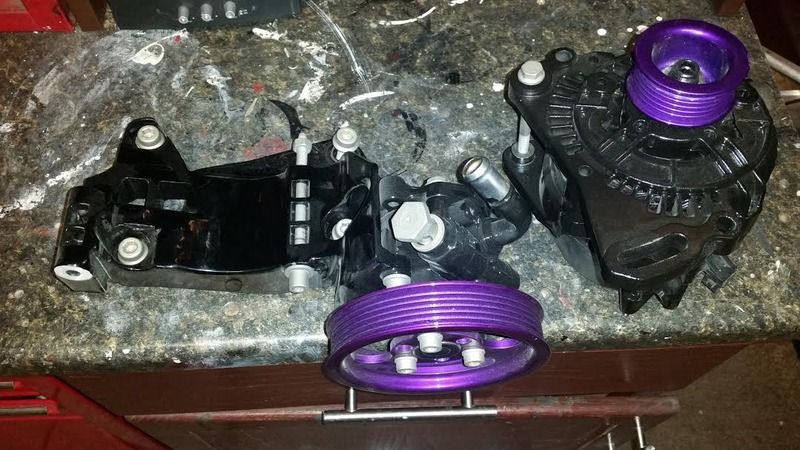 Moving or already in battery tray (battery moved to back) : Full abs with all lines, full custom p/s set up, battery cable and circuit breaker system, full harness and fuel lines will be in the battery tray, custom ac system will travel under the car, full brake booster line conversion tuck. Basically, there will be absolutey nothing touching, bolted or touching the entire engine bay except for the DBC cable coming out of the false fire wall (brand new in package, with brand new mount hardware).
100% of every bolt, fastener, washer, bolt has been sandblasted and ceramic coated, nothing goes back on the car unless new or completely refurbished including the oem rubber seals/ac fresh air box/etc (all cleaned, stripped and re-dyed black).