Discussion Starter
·
#1
·
This oil change DIY is just for reference, there is more information around, but I felt that there were not enough pictures of the critical steps (if you can say that).
This is not a guide and I am not resposible for any damage to your car caused by following this DIY.
I did my wife's 2005 2.5L Jetta first oil change at 5K miles and this is what I did:
1. Raise the front of the car by either using ramps or a jack stands.
2. I used Mobil-1 0W-40 since it complies with VW standards.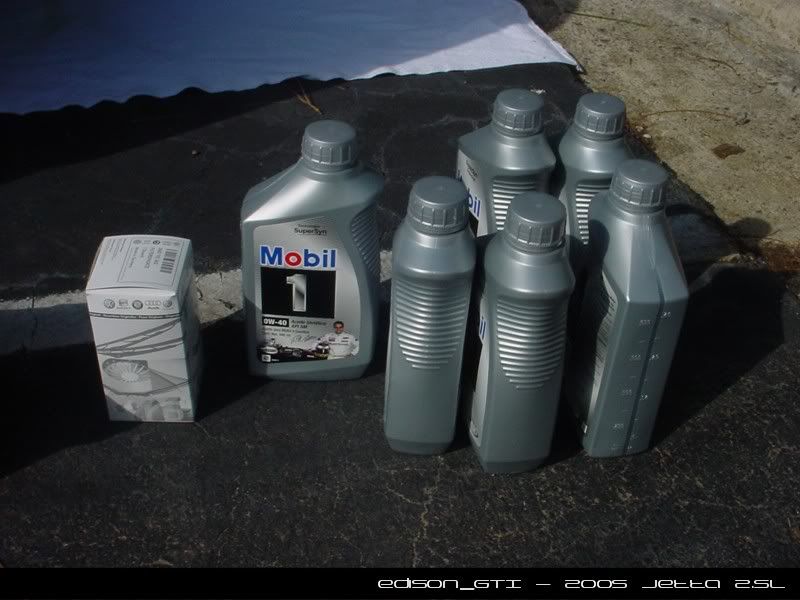 3. You need to remove the lower cover, a standard torx bit would do.
4. Here is a picture of the rear drain plug and the oil filter housing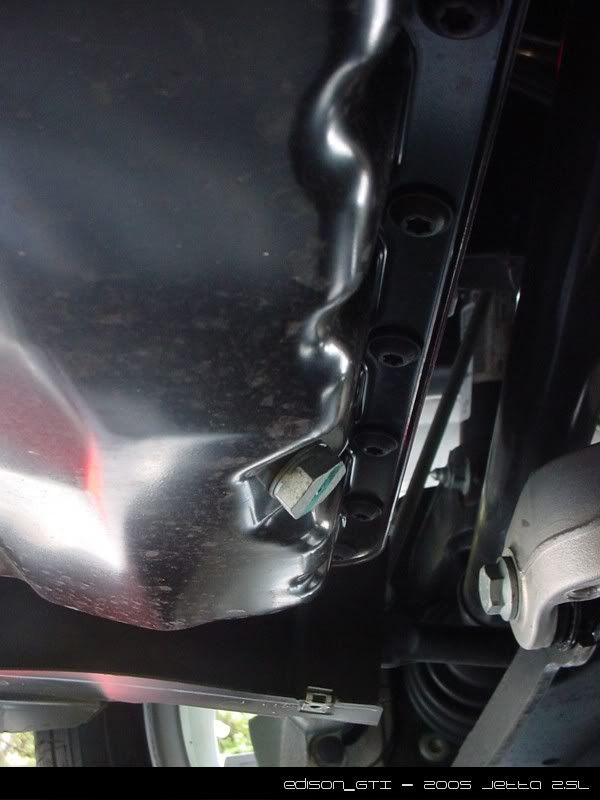 5. Remove the oil cap on the top of the engine. Drain the oil by removing the drain plug, be careful since it can be hot. To make this easier, run the engine before hand, since hot oil will flow easier.
6. This is the drain plug, notice the washer is part of it and can not be replaced. The dealer told me the drain plug can be reused and should be replaced every third oil change.
Screw back after the oil has been drained out of the engine.
7. To make my life easier, I bought a 74/76mm oil filter cup. It works like a charm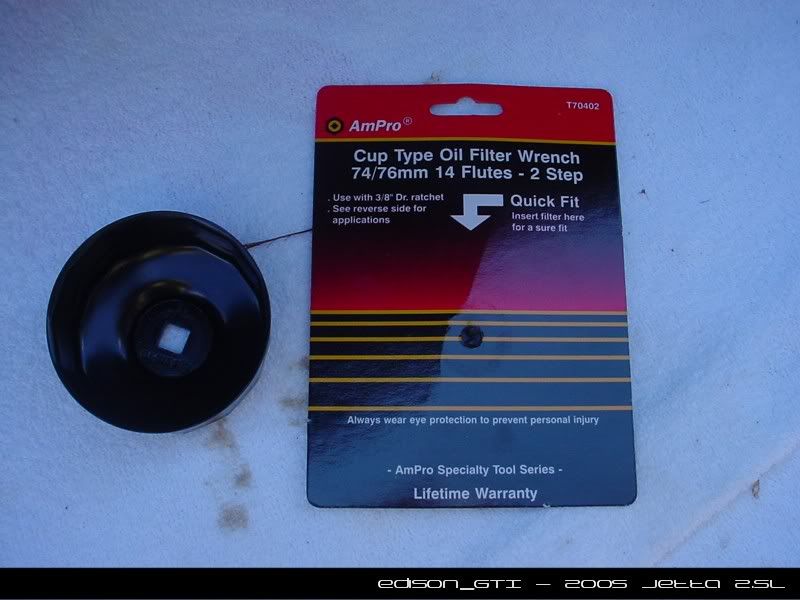 8. Drain the old oil by pushing in the little nob on the filter housing (you have to remove the small cap to see it)
9. Remove the filter housing using the filter cup
10. Replace the o-ring inside the filter housing, the new oil filter should come with it.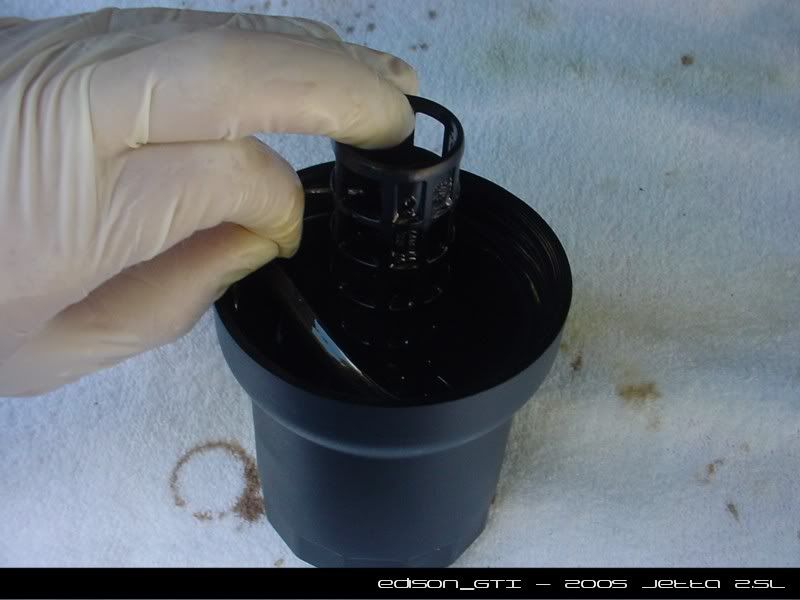 11. Insert the new filter cartridge.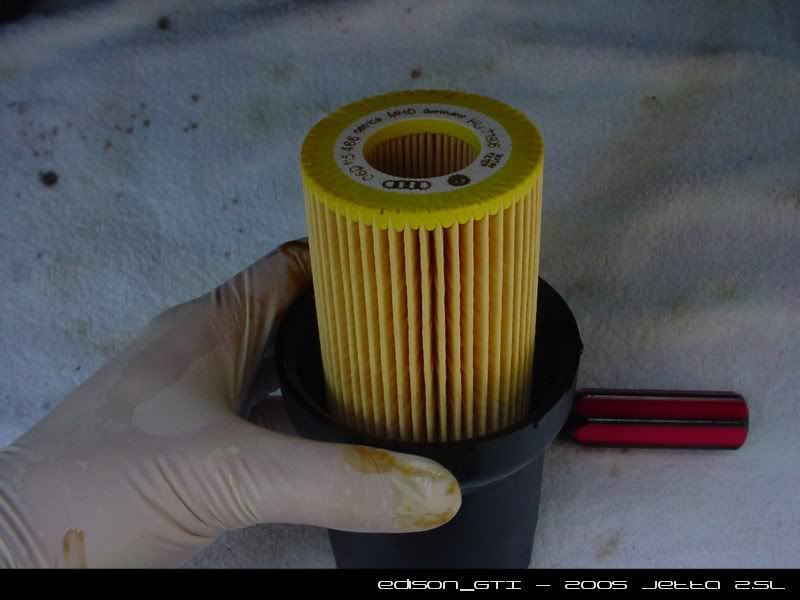 12. Screw back the filter housing to 25Nm tq.
13. Pour new oil (6.2qts)
14. Check oil level
15. Start engine and check for leaks.
16. Have a
Let me know if the pictures are too big and need to be resized.
Modified by edisonr at 5:31 PM 4-25-2006