Discussion Starter
·
#1
·
Materials:
-2 lengths of 2" wide 3' long 1/8" thick aluminum from Home Depot (or other material supplier) aprox $15.00.
-2 custom vinyl stickers, aprox $5.00
-1 can clear coat, aprox $5.00
steps:
-sand aluminum in long straight strokes with 320 grit, then work up to around 600 grit for a brushed look or around 1000 grit for a smoother look.
-clean off and put on stickers.
-spray with several coats of clear coat.
-polish to a nice shine.
-attach with double stick tape.
here is how mine came out: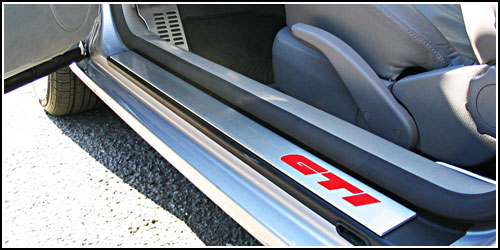 Modified by 2002silverbullet at 6:34 PM 7-17-2003
Modified by 2002silverbullet at 11:13 PM 7-17-2003