Discussion Starter
·
#1
·
Just gonna get right to it... This is by far the best Customer Service you will get and most complete kit you will find. I searched for 3 years!!
LighterFaster.com
(Adam Weeks) Owner/fabricator
Here is the Panel out of the box... Great packaging!!
I missed a couple pictures up to this point.
First, I elected to use a panel adhesive from a autobody paint shop, rather than tack weld or rivet. My rivet gun wouldn't fit in the smaller side of the "L" bracket supplied. I sanded both surfaces so there was no paint on either side for a cleaner surface. The adhesive is said to last for longer than your car will likely be around and hole upwards of 100 lbs from one bracket!! (I didn't test this)
The kit comes with all the hardware you will need, less the adhesive I used.
You can see the very specific positioning of the brackets for the panel to rest on. This is so the corners sit flush and the panel flex's with the contour of the roof in each direction...
We left it like this for over 24 hours.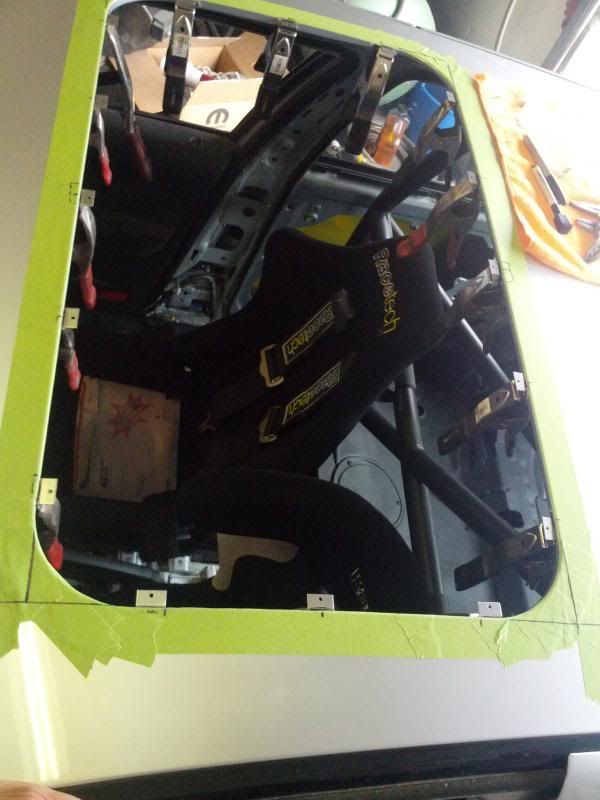 Once you feel your brackets are dried and sit how they need to be, it's time to position the panel and pre-drill the holes for the recessed screws. (will see later) position it so the gap is the same all the way around the panel and roof opening.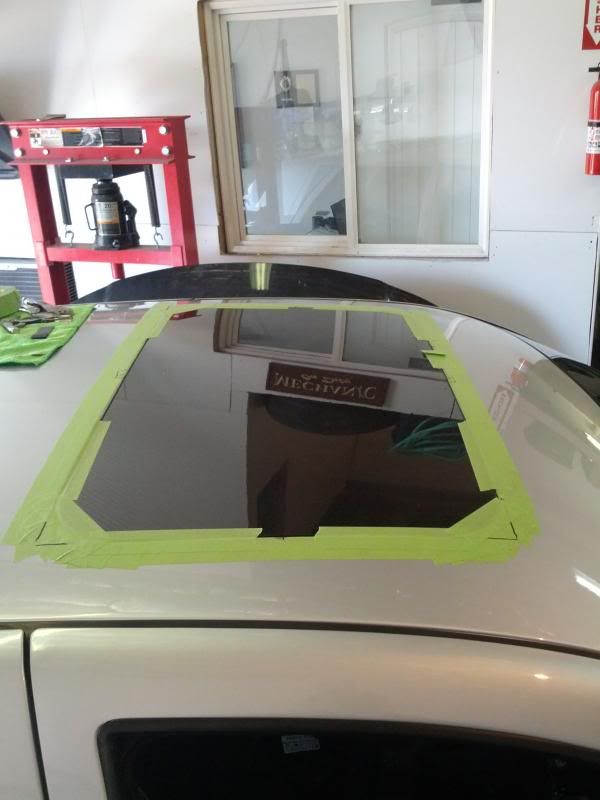 Shot from underneath after panel placed and taped. Didn't like how those two brackets sat, so we yanked them off resanded and reset them.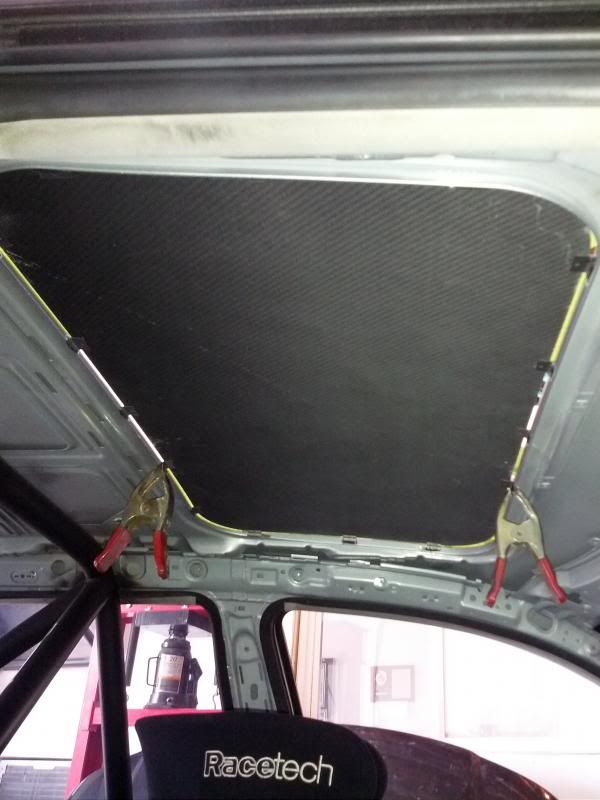 Drill from underneath upward so the hole match exactly. Then counter sink from the top. *Keep testing the depth so you don't go to deep into the panel. The screw should be flush with the top of the panel.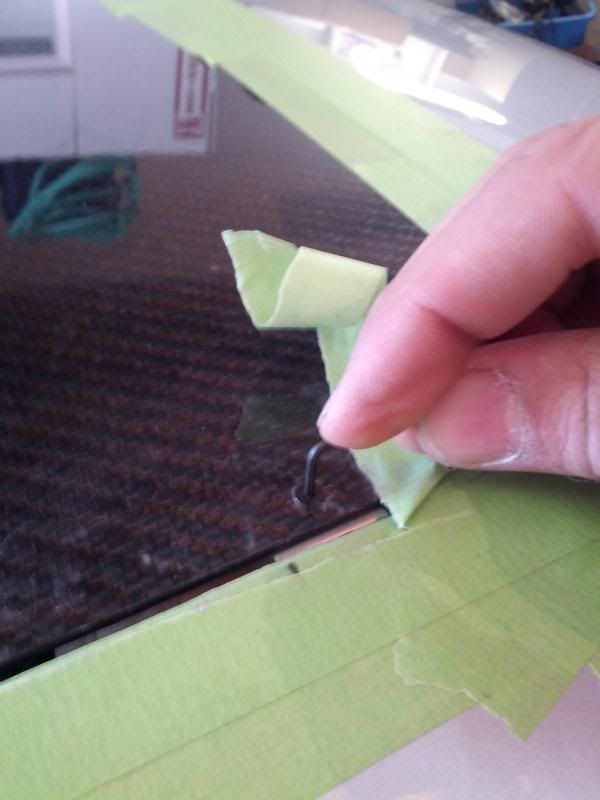 Once all holes are drilled, countersunk, and screws installed and tightened, you can remove the tape, in preparation to re-tape the edges for the sealant.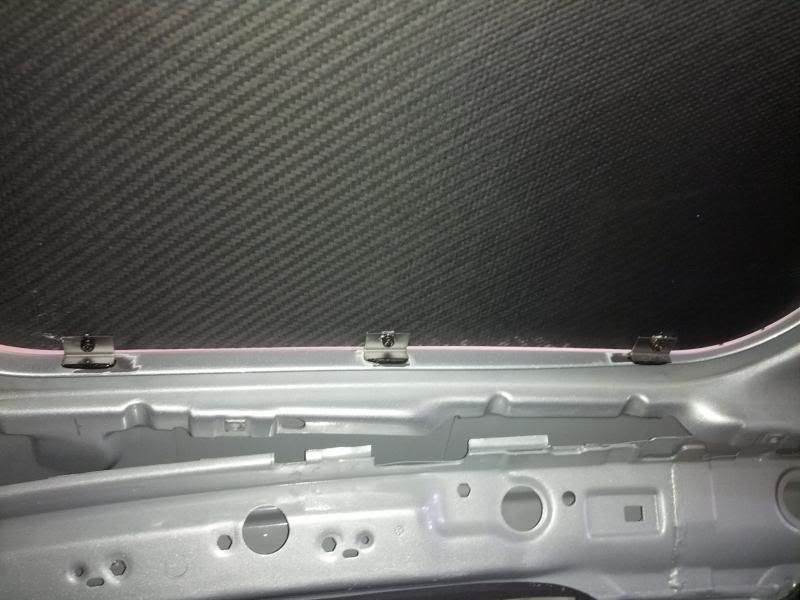 Tape removed and new outer tape placed.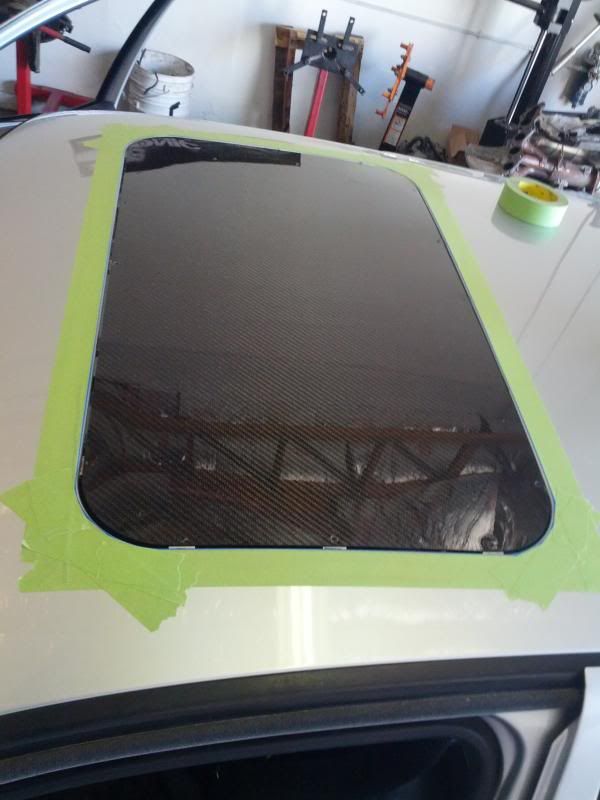 Once you have re-taped both edges, and underneath the panels gap to roof opening, this will hold the sealant from leaking through (Take your time to get the corners right) You can begin to lay the sealant.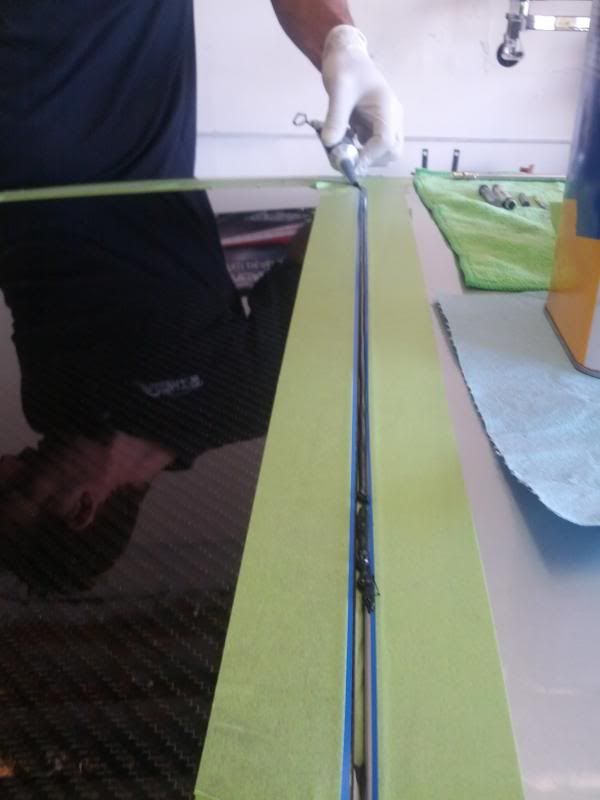 Spread with a latex glove and dip your finger tip in Acetone for a smooth finish.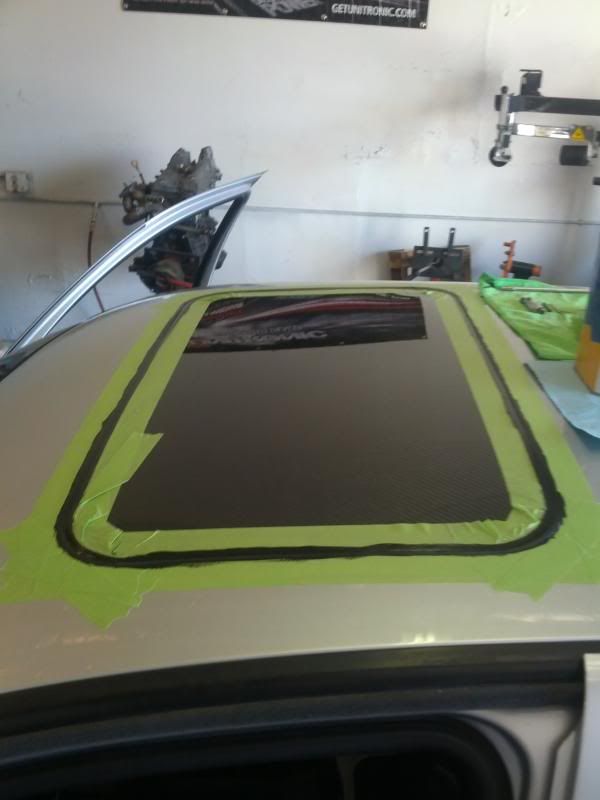 The instruction say to leave the tape on, as an experienced house painter I removed the tape as soon as I was done to prevent any running sealant under the tapes edge.
This is pretty much the finished product!!
Leave the tape on the inside for at least 24 hours to dry. When removing this tape I found it easier to have a razor blade handy in case the green tape decided to stick to the adhesive while peeling it off.
If you do pull a small piece through, I just re-taped a little farther than I needed on the outside and followed the same steps... (latex glove, acetone, remove tape)
I have washed my car twice and have had zero issues or leaks. This is pure :heart:
Huge shout outs for AMAZING craftsmanship to Adam Weeks @
LighterFaster.com