Discussion Starter
·
#1
·
I did the joey mod today and decided to make a diy about it. its fairly simple you just need to have some patients.
From This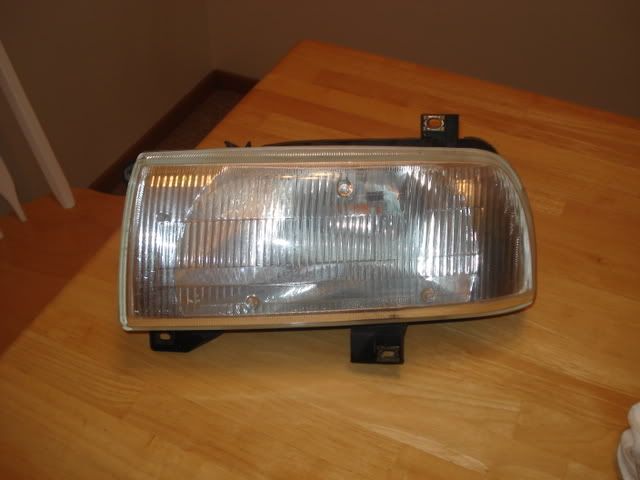 To This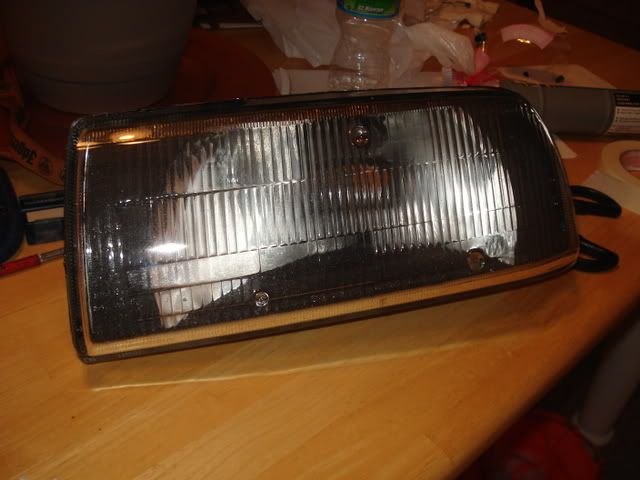 Some materials i picked up at the local menards for the project:
-High heat semi-flat black spray paint
-Masking tape
-Knife blades
-Tube of black silicone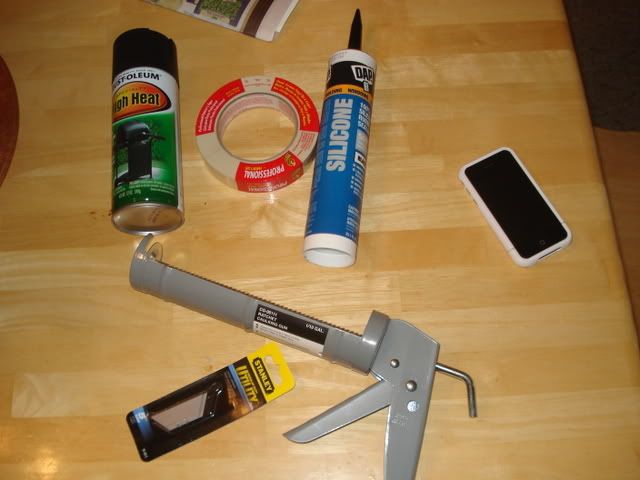 some other things to have handy:
-philips and standard screw drivers
-razor blades
-heat gun or oven.
1. Unbolt the four screws that hold your headlight to the rebar and pull it out, dont forget to unhook your headlights.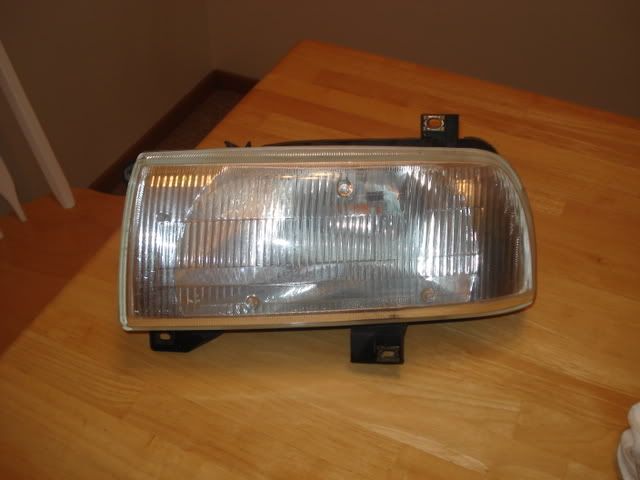 2. There is one philips screw and three clips you must take off to release the black housing from the headlight itself.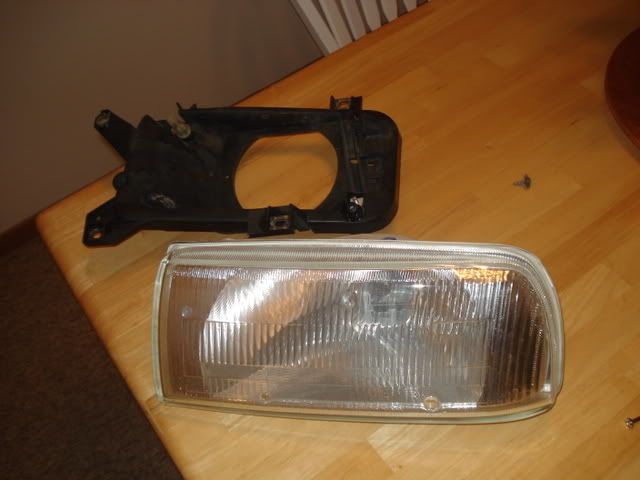 3. Preheat the oven to 350* F. and put the headlight into the oven, glass down, for 5 minutes.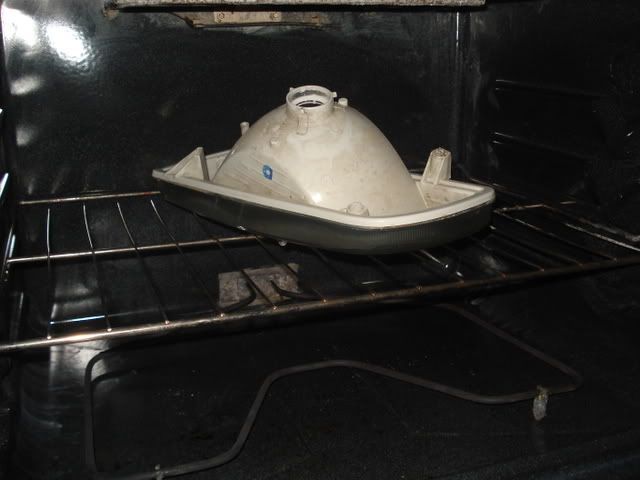 4. Take the headlight out of the oven and cut around the edge of the glass and slice through some of the caulk holding the headlight on.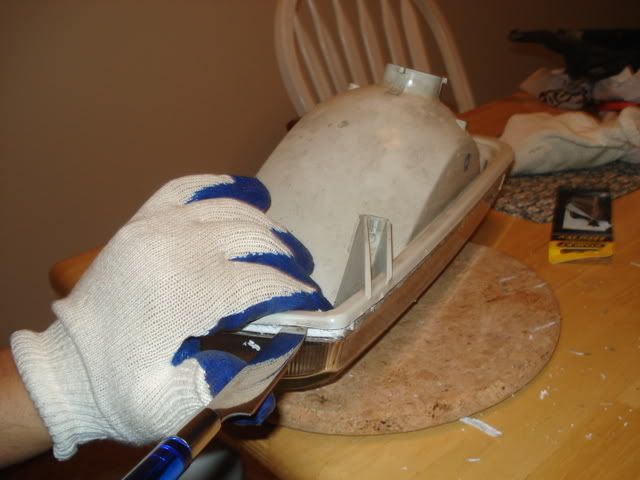 5. Place the headlight back in the oven for another 5 minutes. And finish cutting the caulk around the glass and use a screw driver or a butter knife to pry the glass away from the housing.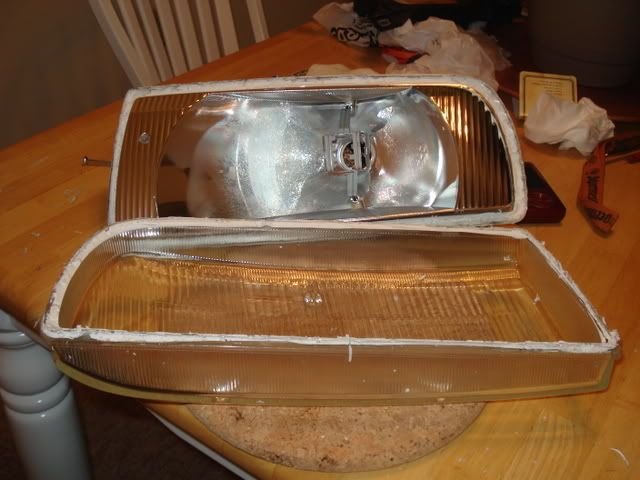 6. Scrape away all of, or as much as you can, of the remaining caulk from the housing and glass and try to get it as clear as possible so its easier to put back together in the end.
7. Tape off all of the inside of the headlight housing so you dont paint that reflective part black. (Be careful because all of the silver stuff in the housing peals off very easy.)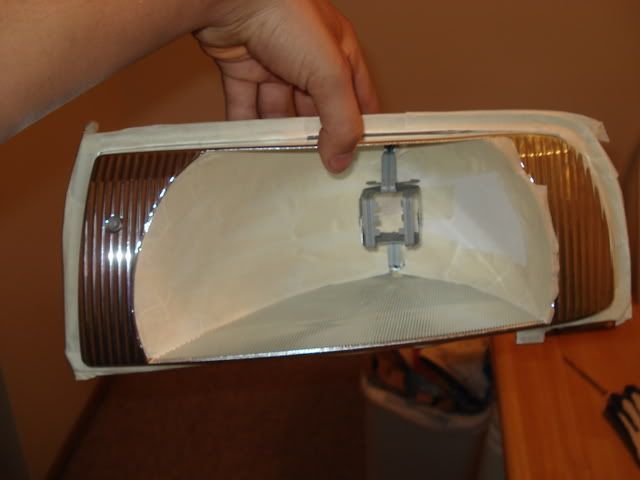 8. Spray paint with some flat/satin finish high heat paint. I did about 4 or 5 coats, you can do however much you want.
9. Sorry for the dark picture on this one. The next step is to caulk the housing with black caulk. Be generous with it because it is very easy to cut it off after and you dont want to risk having leaks in your headlights.
10. Put the glass back on the housing and place somewhere with the glass facing down. If you can put some weight on the headlight so you get a good nice seal on it. Let it cure for a while then you can shave off the extra caulk and what not and you will end up with a nice joey modded headlight. http://****************.com/smile/emthup.gif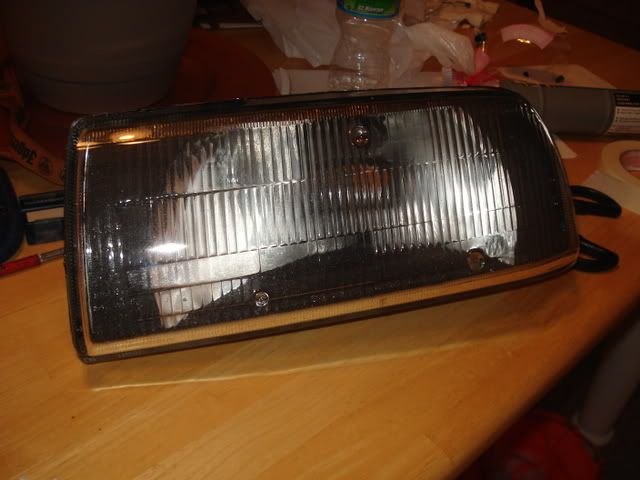 11. Put the lights back on your car, enjoy, and grab yourself a cold one for a job well done.