Discussion Starter
•
#1
•
I have decided to go ahead and do a write up on this, because from what i have found, is that people think this is much more complicated than it really is.
this makes changing wheels, running different sets up wheels/spacers etc. ridiculously easier and much faster.
the install is pretty universal on a 4 lug or 5 lug car and dosent matter if you have drum or disc rears.
Materials needed:
- 16 studs 12x1.5 thread pitch (4 lug) or 20 studs 14x1.5 thread pitch (5 lug) - can be found here
http://gearworksmfg.com/access....html
-
OPEN ENDED
lug nuts with appropriate thread pitch
- Red Loctite
Tools Needed:
- Allen keys/sockets
- Torque wrench
Estimated Time: 30 minutes install, 24 hour set period
How to:
1 - Loosen lugs to remove wheels
2 - Jack up the car and put it on jackstands, this is important because you need to leave the car up over night after installing the studs.
3 - Remove wheels and lug bolts, clean threads inside the hubs
4 - Make sure your new studs are clean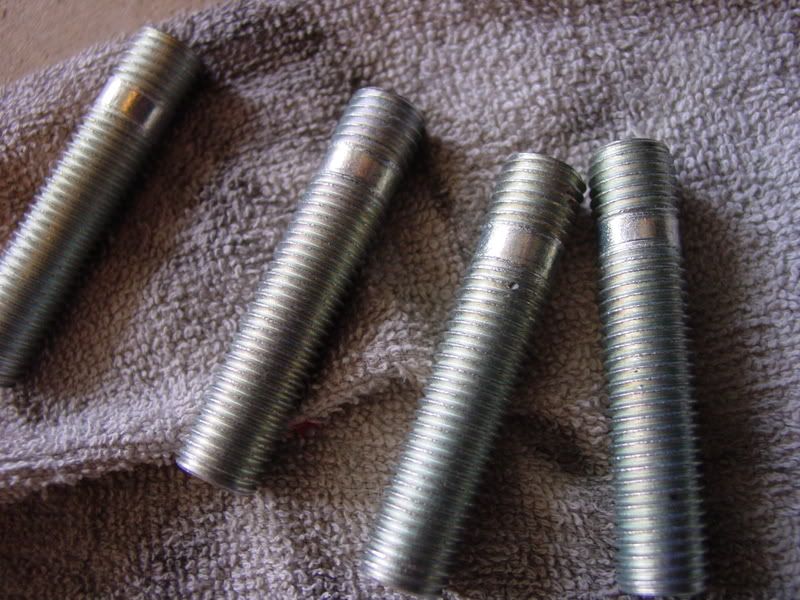 5 - Take one of the new studs you purchased and smother the short end of the threads in red loctite, this is important, because if you dont, they probably wont stay in very long.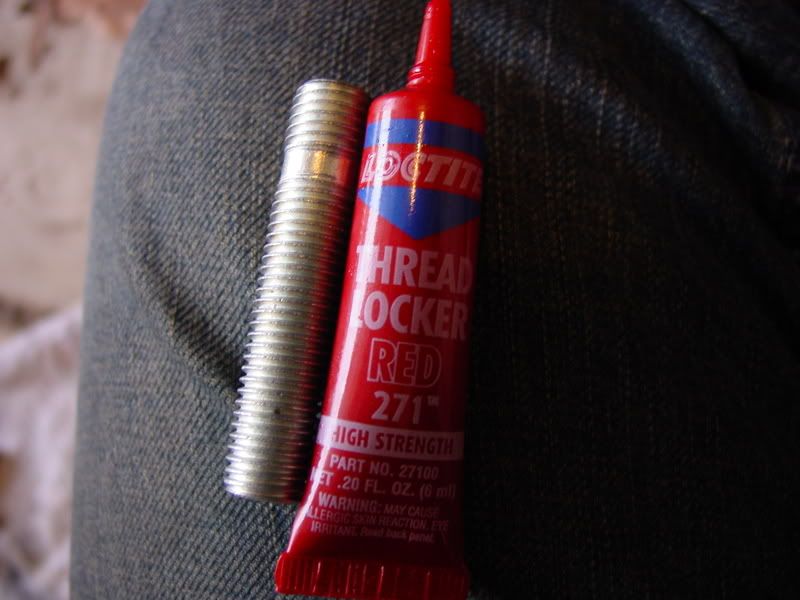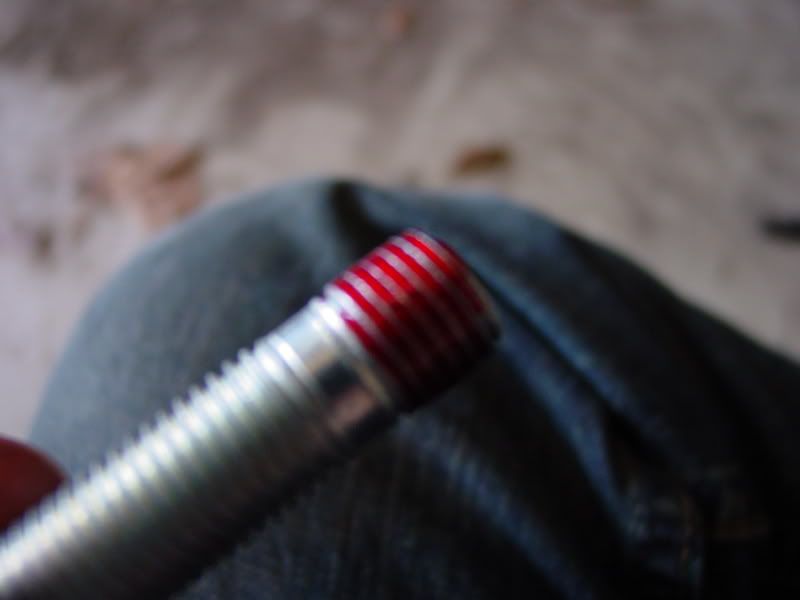 6 - Insert the stud into the hole and thread it with your hand at first to ensure proper threading.
7 - The studs i purchased had an allen key in outward facing side, you can use this to tightened the stud into place. If you do not have this you can thread a two nuts facing each other so that they will be tightened against each other and tighten the stud in that way.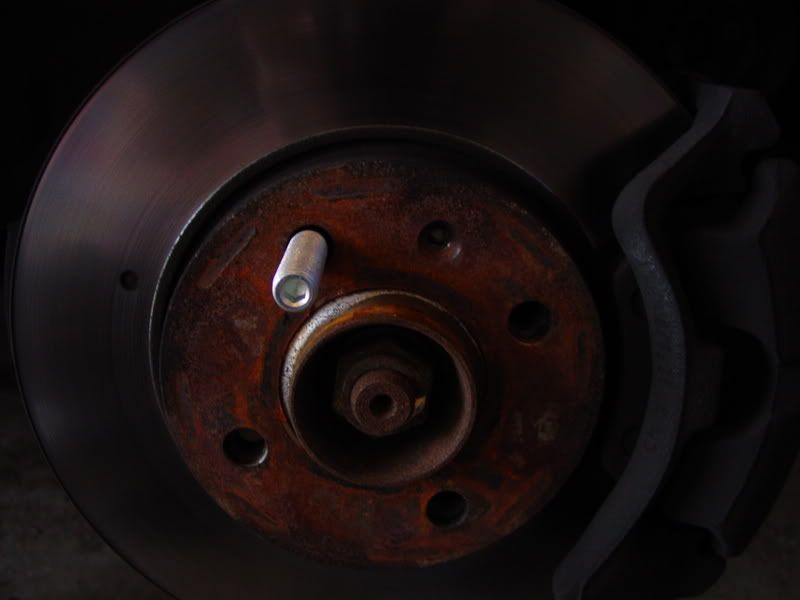 8 - There is no specific torque spec to tighten them to, thread the studs all the way in, and then slightly further so that the threads start to dig into unthreaded part. This was recommend by bildon, they said to do this and as for a torque spec for those that want it, around 20 ft-lbs.
9 - Repeat steps 6 and 7 until all studs are in.
Front Disc: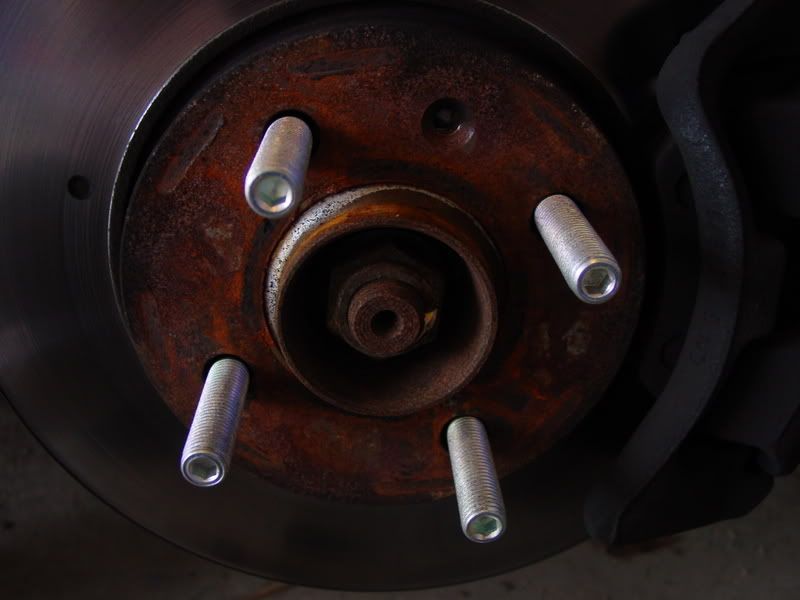 Rear Drum:
10 - Red loctite takes 10 minutes to cure, and 24 hours to completely set, so leave the car on jackstands for 24 hours.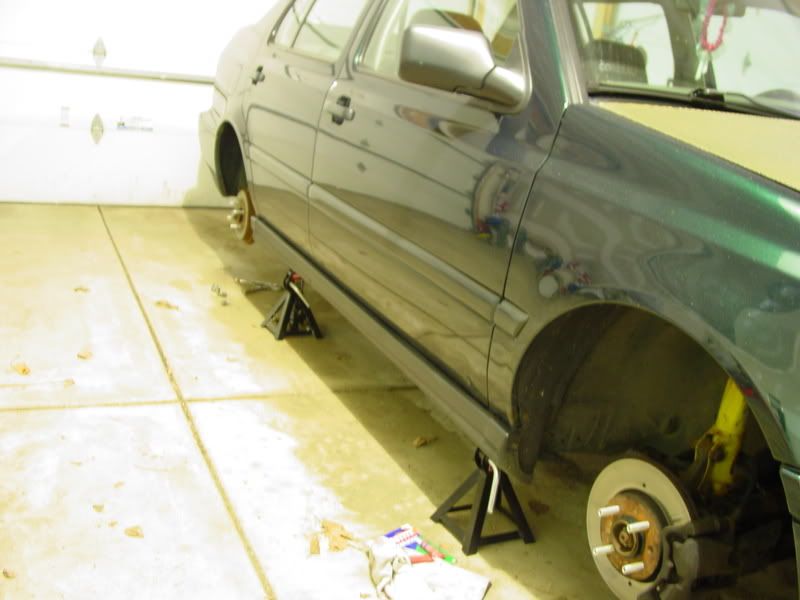 11 - After 24 hours have passed your good to put on your new
open ended
lug nuts and wheels and torque the lug nuts to 85 ft-lbs. You must use open ended lug nuts because with the length of the studs it is possible they might hit the top of the nut if they were closed.
12 - Continue to check that the studs are tight and do not move freely for the first few wheel changes and check sporadically for the first 200 miles.
13 - Done.
any questions/comments/concerns, post them up and ill try my best to help!
good luck
http://****************.com/smile/emthup.gif http://****************.com/smile/emthup.gif http://****************.com/smile/emthup.gif
Modified by midwestjetta at 10:21 AM 4-14-2008