Discussion Starter
·
#1
·
I see this question a lot. The DIY is simple. I believe this only applies to NA caps as Euro Stubbies are a little different. If somebody can verify that would be great.
(*edit: according to 2K_GLX and Randal Graves, euro stubbies are the same.)
I accept no responsibility for your failures. Proceed at your own risk.
1. Remove the mirror glass. Simple move the mirror to the extreme inside/outside position, grab an edge, and pull.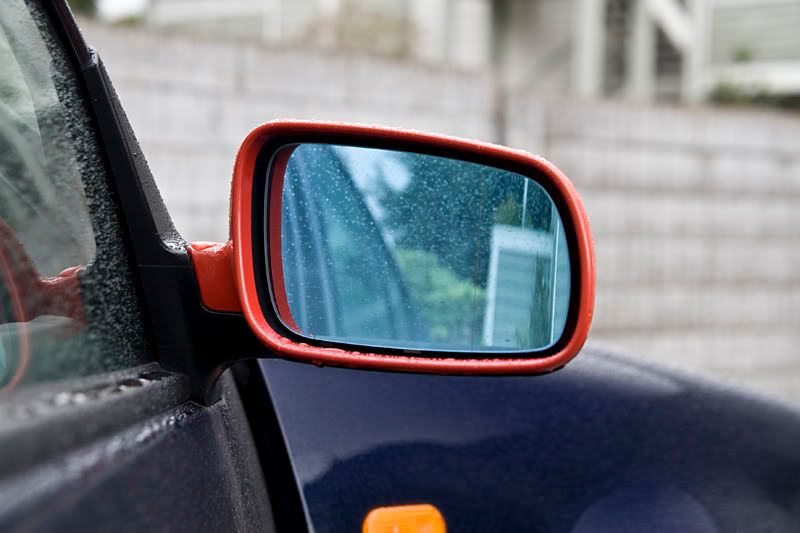 2. If applicable, unplug heater wires. Note where each wire attaches.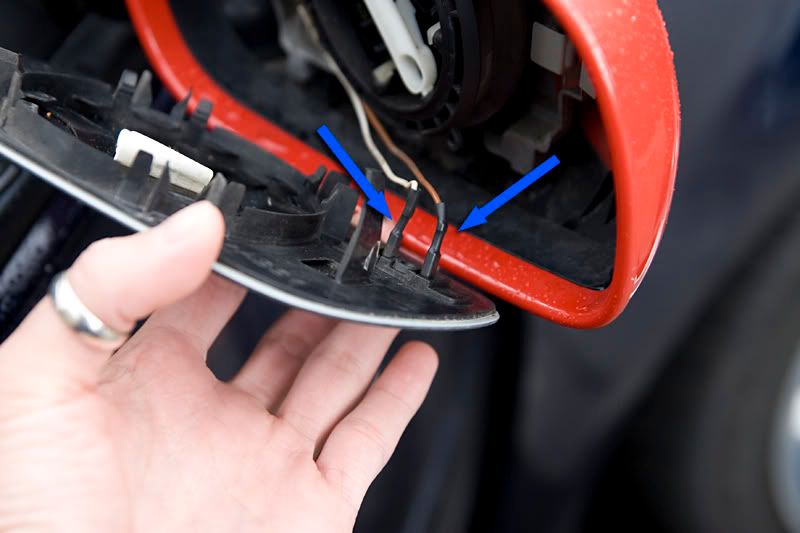 3. Locate the black plastic plug on the bottom of the mirror housing.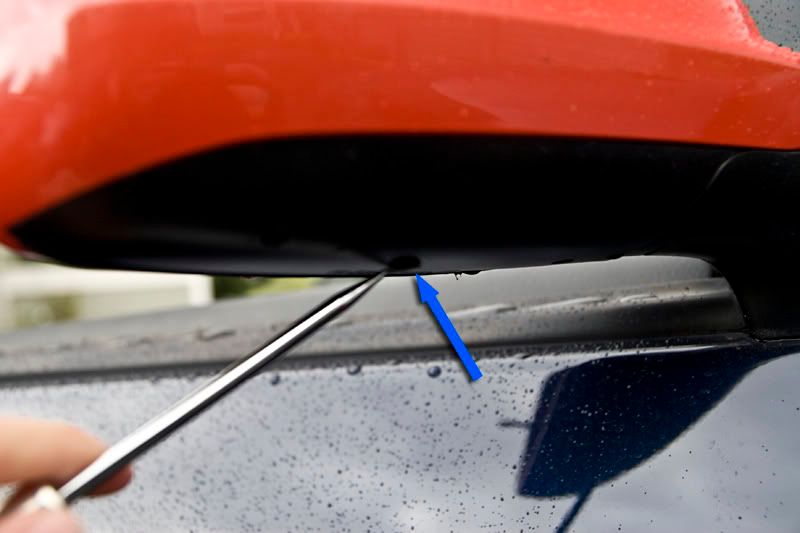 4. Remove the plug, just pull it out.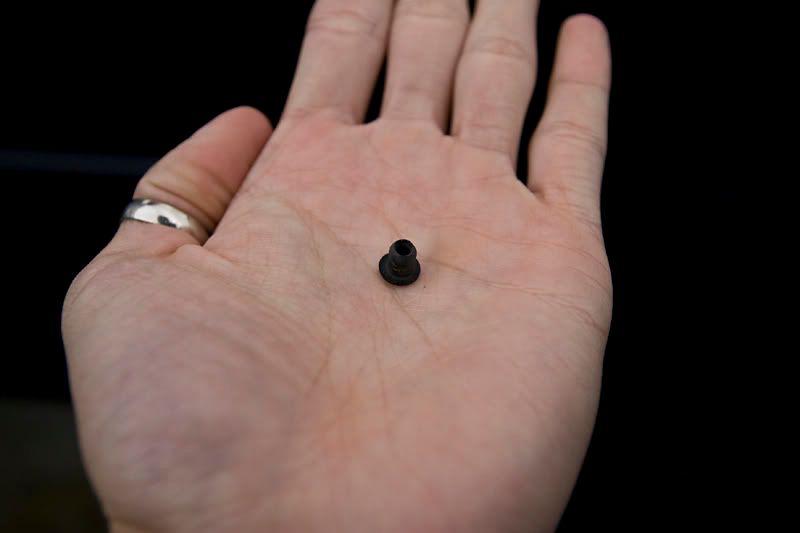 5. Locate the metal tab with a hole inside the mirror housing under the motor.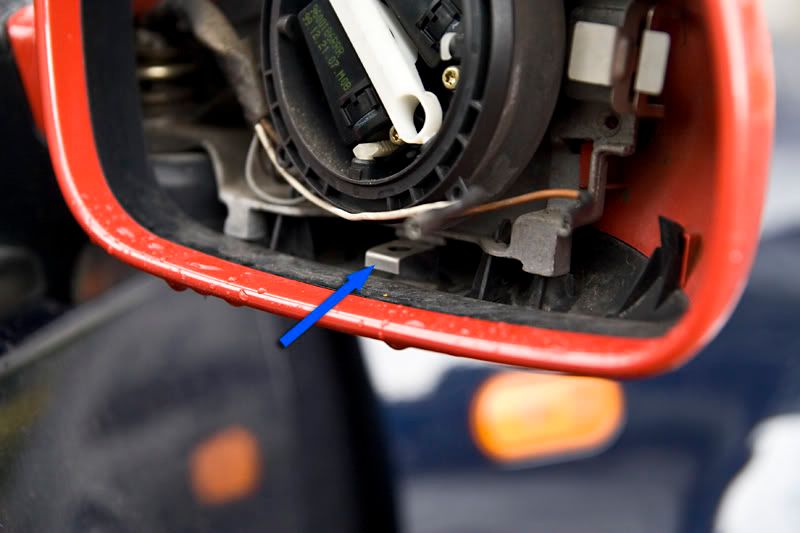 6. Use a small screwdriver, awl, etc. Something long, narrow, but fairly stiff. I tried using precision screwdrivers because my normal Craftsman flatheads were all too big to fit through the hole and they would bend. Insert the tool through the hole in the mirror housing and the hole in the metal tab from (5).
7. Move the tool towards the front of the car in order to move the tab towards the back of the car. Note: you may be able to grab the tab with pliers and pull back. (*edit: 2K_GLX says it may be necessary to pry the black tab on the right side of the mirror housing while removing the cap [see picture from step (5)])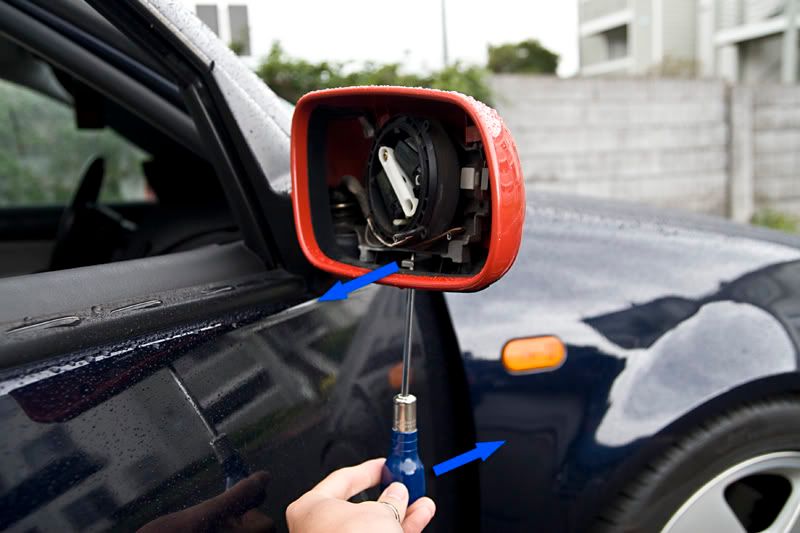 8. Pull straight up on the cap as you move the tab. The tab is stubborn especially the first time the cap is removed. You should hear when the tab finally lets go of the cap.
9. Pull up to remove the cap.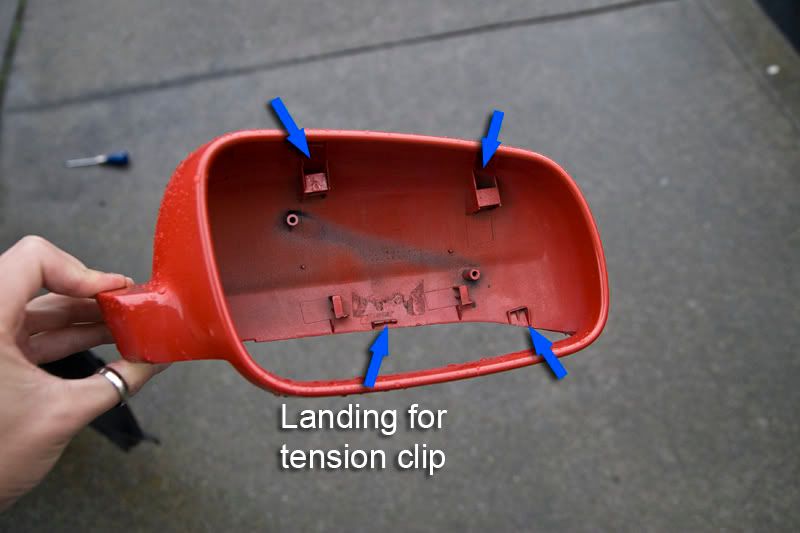 10. Install in reverse.
Here's a picture of the metal tab that holds the mirror cap for reference.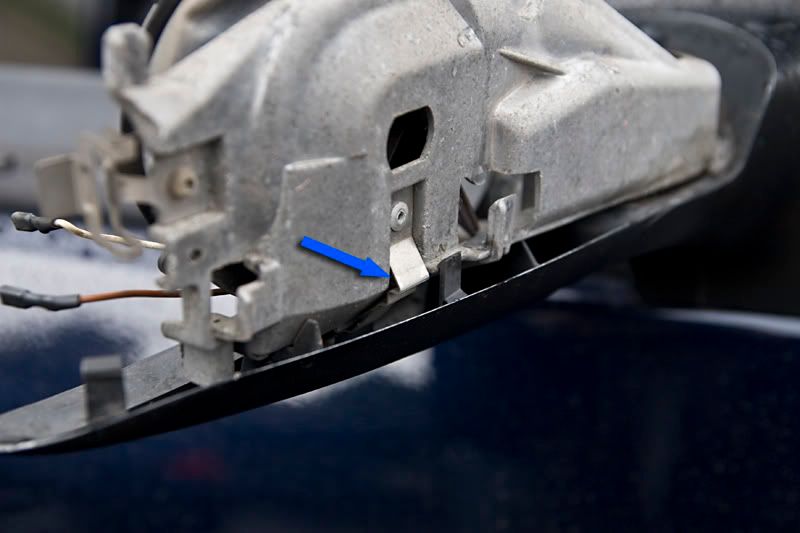 Modified by bluebora20v at 1:45 PM 10-31-2008