Discussion Starter
·
#1
·
Today I needed to remove the passenger side door skin. After searching around, I couldn't find one. I was very surprised and I decided to take pictures along they way.
The door skin removal is actually easier than what you would think. Tools needed are only:
1. 20 Torx
2. 30 Torx
Only one person can perform the door skin removal and it can be done in 15 min. The same thing for putting it back together.
Now, I'm not a professional, and this DIY should only be used as a guide. I can not be held responsible for any damage you may cause to you or your car while carrying out this procedure.
Ok, here we go:
1. Open the passenger door and remove the trim covering the door screws, starting from the bottom.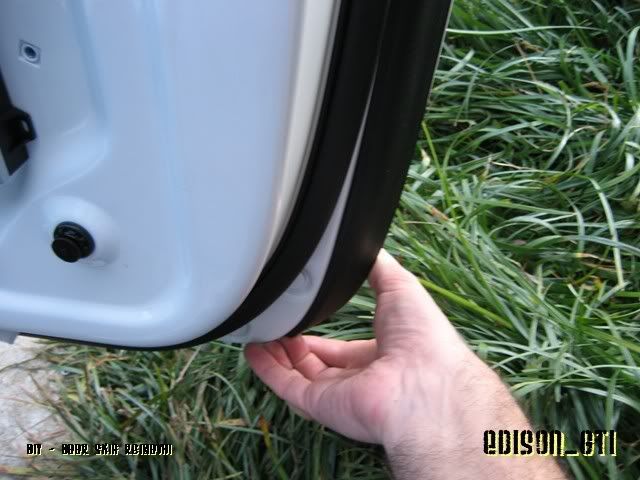 2. Remove the grey sticker covering the access to the screw that holds the door lock.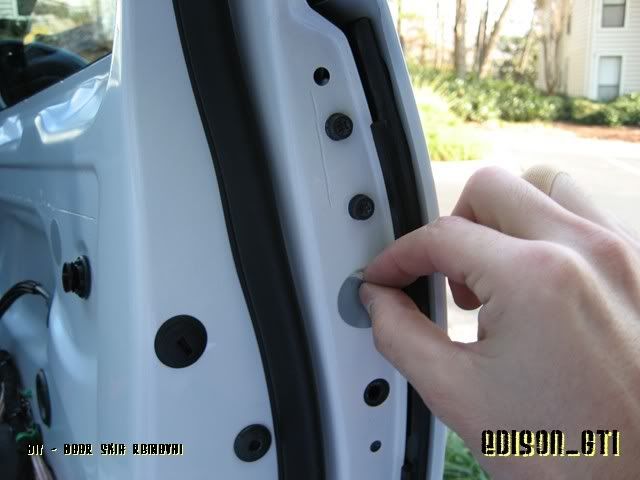 This is what you'll see inside the access hole:
3. Using a 20 torx, undo the screw until you can pull out the lock cover while pulling on the handle.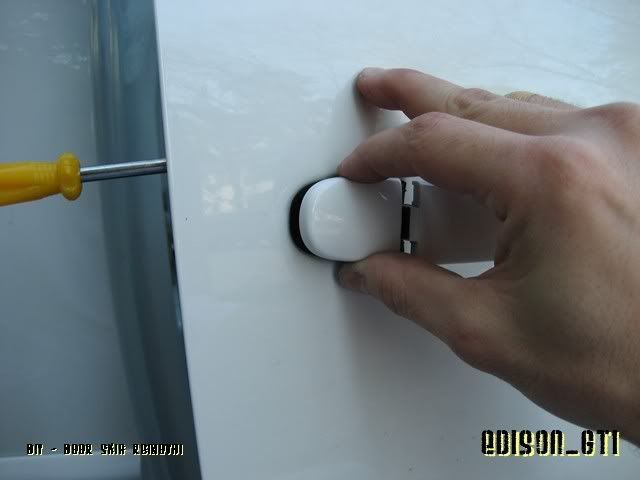 4. Pry off the door handle clip.
5. The door handle is now pretty much free. Pull back (arrow direction) the handle to release from the mechanism.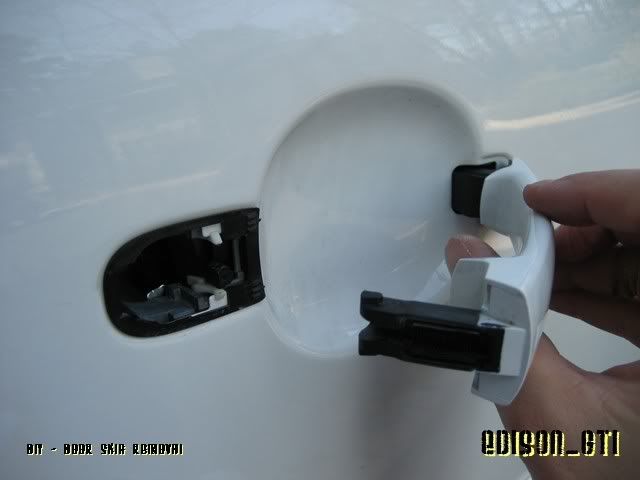 6. You'll see the first one many screws you're going to undo. Remove it and put aside.
7. Now, go over the edges of the door and you'll see the 30 torx screws that hold the door skin.
Make sure you know where each screw came from, since there are three different types:
8. At this point the door skin is free. Set it aside where it won't get scratched.
9, Have a
10. To put the door back together, just reverse the steps.
Please let me know if there is something that doesn't make sense or needs more detail.
Enjoy, Edison