Discussion Starter
·
#1
·
I've made a detailed yet simple guide to installing your R-line Foglight grills. So for those who are wondering need wonder no more.
Consdering the fact that you have your stock and or fog grilles removed you'll see something this this.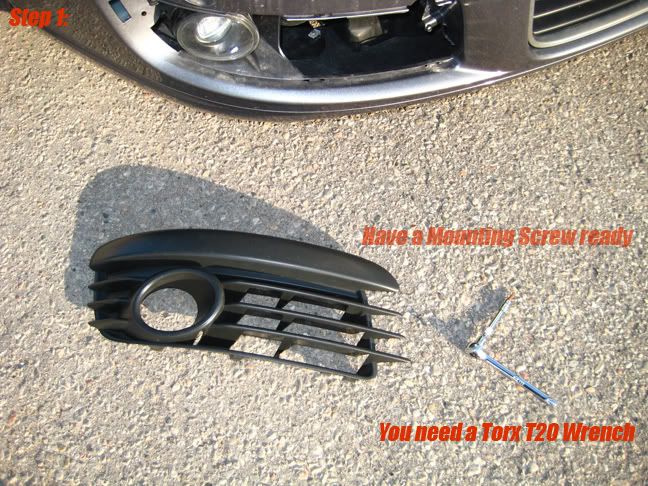 Here's a closeup of the back of the R-line Grille... locate these things to continue.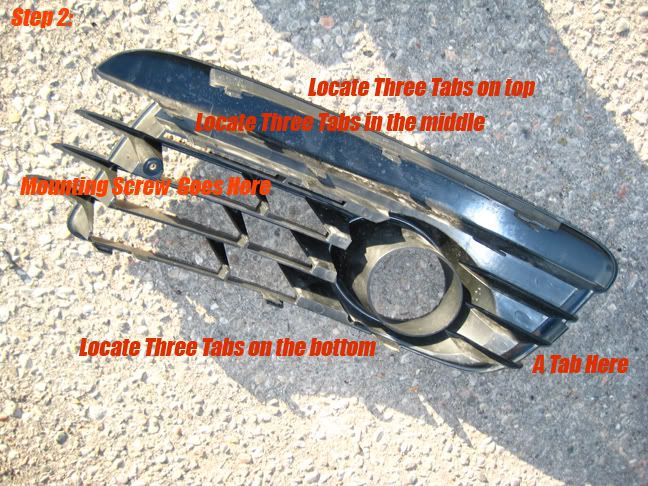 Follow these steps... you are almost there!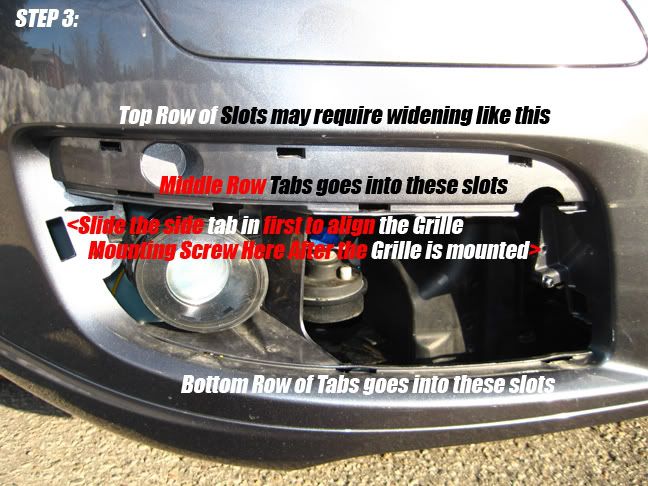 Finally, make sure you tape up (I used blue tape as an example for this DIY, you should use somthing less messy) tape up the grounding wire if you are installing foglight Bypassing the ECEM method using the relay.
You can also do what I did, the R-line grille includes a plastic cover for the hole to prevent rain water/carwash from spraying your grounding contact thus rusting it out. Rusting out the contact will cause your fogs to stop working.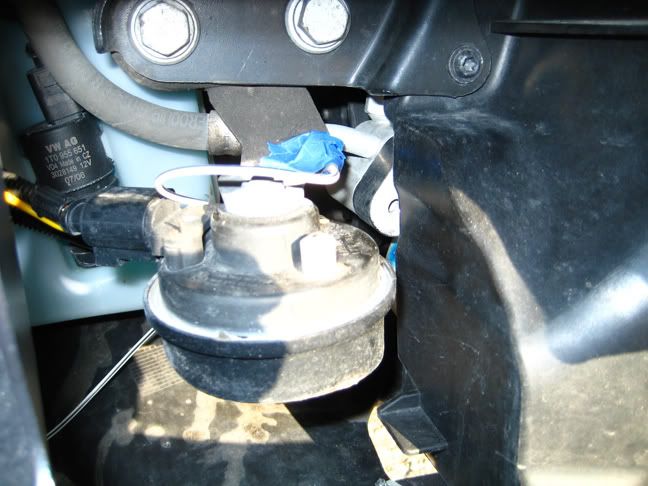 Stand back and enjoy your new grilles.