Discussion Starter
·
#1
·
So for all those that's VR6's tensioner pulley's bearing in going out...... I have constructed a quick DIY to help you get your new pulley installed correctly.
Since my moto is that if something breaks, or needs replacing, Upgrade. I decided to upgrade and bought GermanAutoPart's Aluminum tensioner pulley.... It came with everything needed and has worked wonderfully so far! It also looks nice.
DISCLAIMER: It's not my fault if you F*ck up your car. http://****************.com/smile/emthup.gif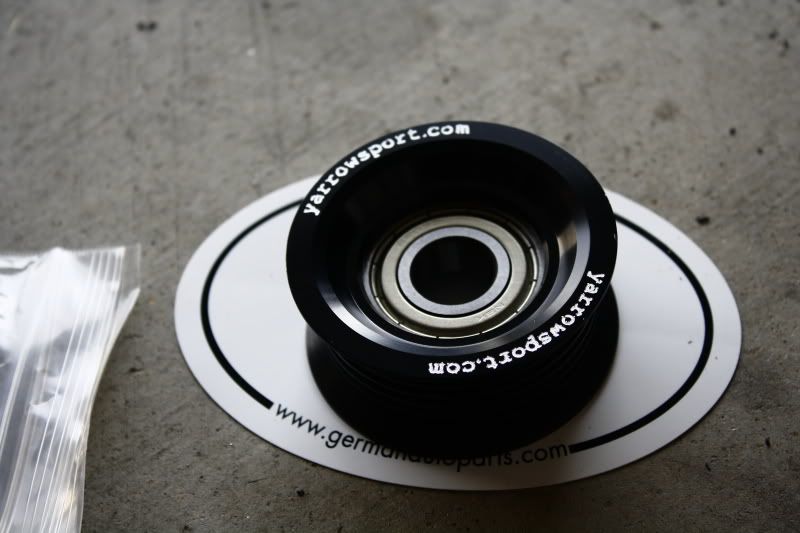 Step1: Take off & out your OEM airbox (or air filter) by unclamping the clamps holding it together.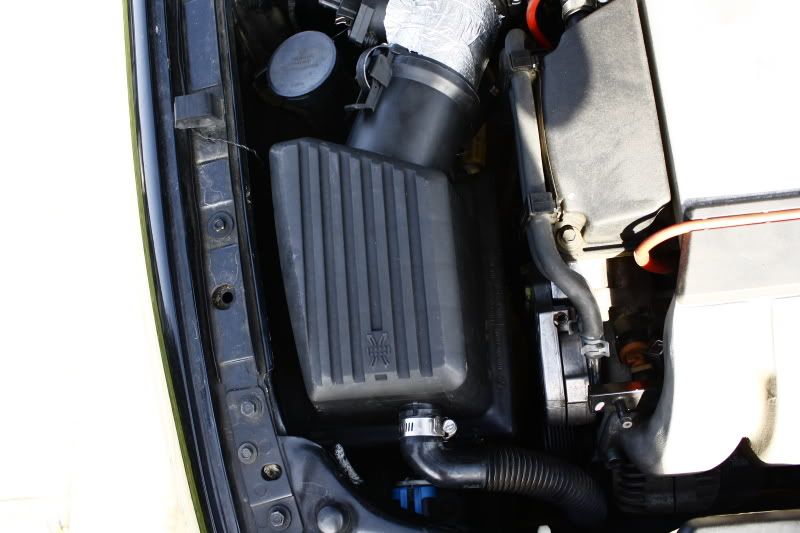 Step2: insert the supplied 80mm bolt into the tensioner assembly to loosen tension from the belt so you will be able to take it off later.
Step3: Take note of how the belt routing is, so you won't screw it up putting it back on. Take a picture so you can reefer back to your picture.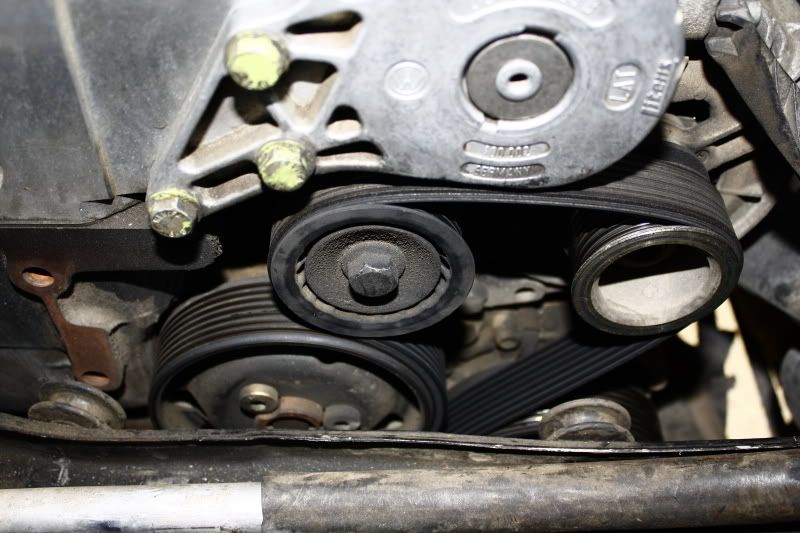 Step4: Loosen the 3 bolts holding the tensioner assembly to the motor. Take them out and remove the assembly.
Step5: Hold the assembly in a vice and get a socket / ratchet and loosen the bolt holding the pulley to the assembly arm. *You must go the opposite way, it's reverse threaded*
Step6: once you pull the OEM plastic pulley off, look at how the washer on the outside is, because you will need to make sure it's like that when putting the new pulley on.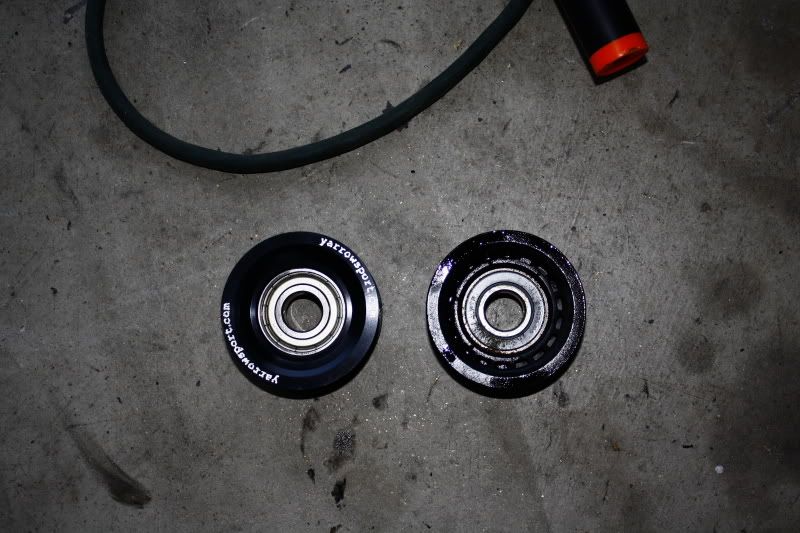 Step7: Now simply place the new pulley onto the arm and re-bolt it back down.
Step8: Install in reverse order. Install the 3 bolts, then put the belt back on the pulley, loosen the tension, put your airbox / intake back on and double check everything before you Start.
Finished Product!
It took me about 15minutes to do this. It's very easy. http://****************.com/smile/emthup.gif
And thanks GAP for the very fast shipping! http://****************.com/smile/emgift.gif