Discussion Starter
·
#1
·
I recently bought a set of DLI engine mounts from Sweden. They arrived on Monday, and I installed them last night.
I must admit that I was concerned when I placed the order because Dave had told me that the mounts were being re-designed and there would no longer be a street / race option. There was now only one type and he said they were the same stiffness as the old race.
To put things in perspective, in my old playcar (mk2 16v) I had stiff poly rear and trans mounts and a
solid
aluminum front mount. I wanted to keep the .:R civilized.
Over the years I have read with consistency that the VF mounts cause increased vibration and noise. Enough so that a couple people actually took them out and went back to stock! SO yea, I was nervous..
I was pleasantly surprised, no scratch that. I was shocked! I started the car last night after install and drove it 20 minutes to the liqueur store and back.
There is
zero
increased vibration. There is
zero
increased noise.
I couldn't/can't believe it. This is fantastic! The motor moves less upon throttle accel & decel which is what I wanted, but with apparently no downside or compromise.
*Disclaimer*
- Little things such as cam choice, idle RPM, headers, exhaust..all have an effect on vibration/frequency. You results may be different (but I doubt it.)
My exhaust is actually quieter than stock with the flapper open, and I am pretty perceptive so if there was a new noise or vibration I would have noticed.
You guys know me, if I had a problem with these mounts or did not like them for any reason I would certainly say so! I'm adding them to the list of things I should have done sooner. :thumbup:
Here are some pics from the install.
Mounts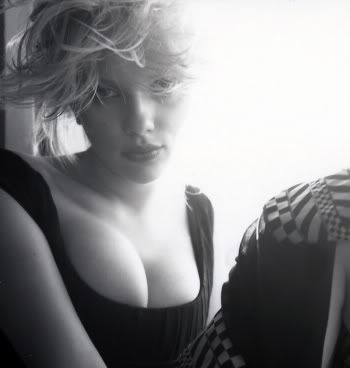 Yes they look the same at first glance.. but upon examination the holes are in different locations and the ears are different sizes.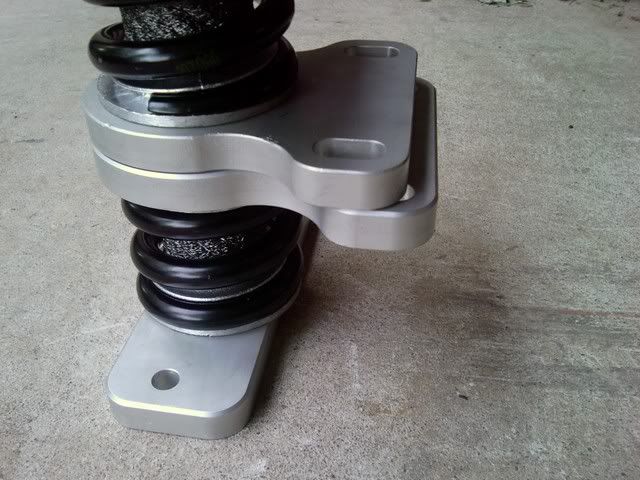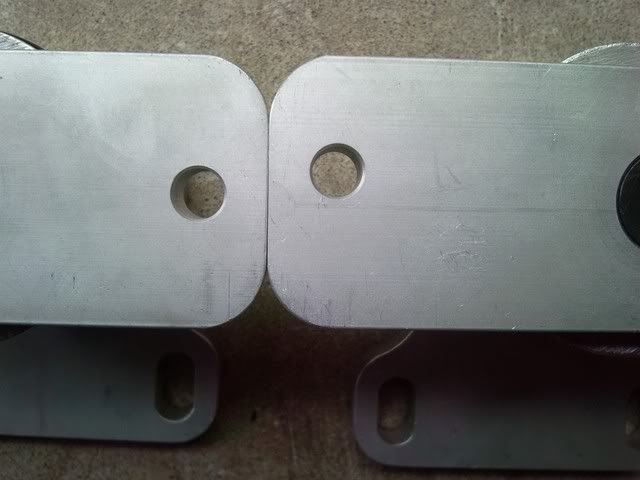 One thing I hadn't noticed from the earlier pictures is that the spring is secured in place top and bottom by metal perches that stop it from rotating. Nice.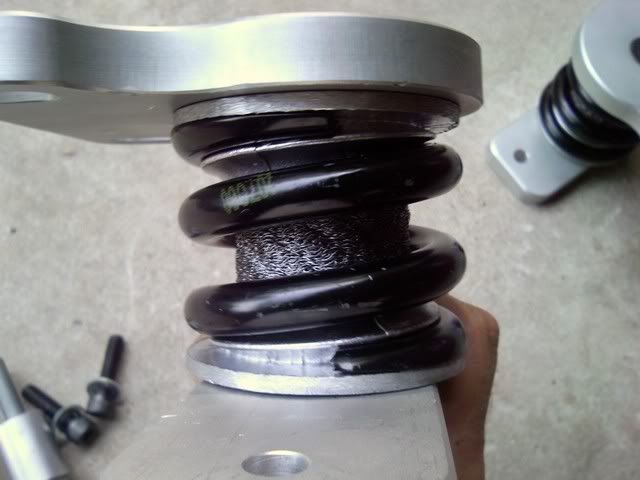 After you remove your airbox, you will see the stock mount sitting there. (Don't forget to support the trans underneath with a jack)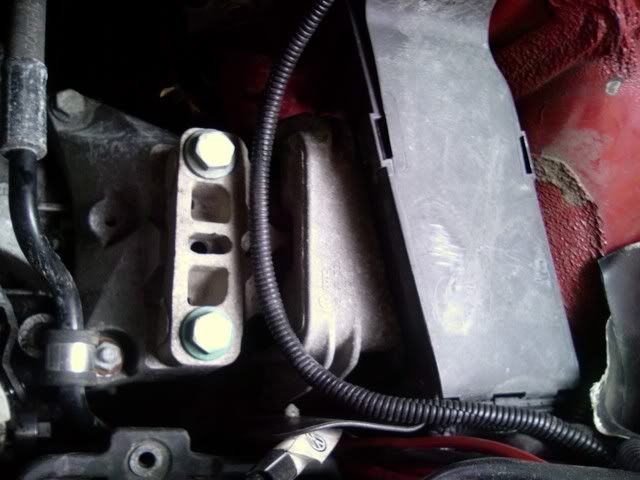 Don't miss this sneaky bolt hidden under the wires.
Sensitive content, not recommended for those under 18
Show Content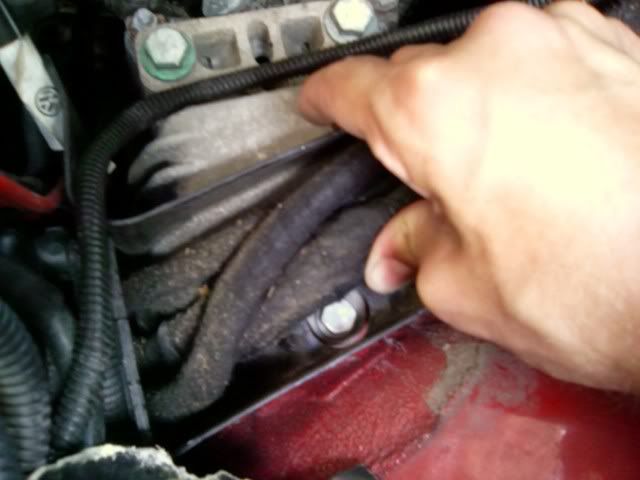 Old mount out.
New mount going in.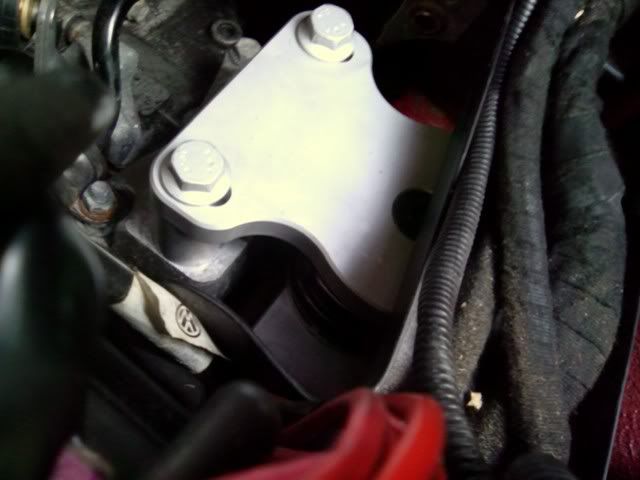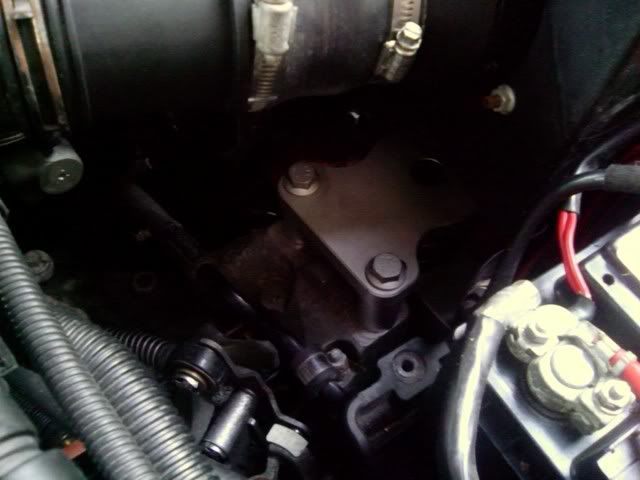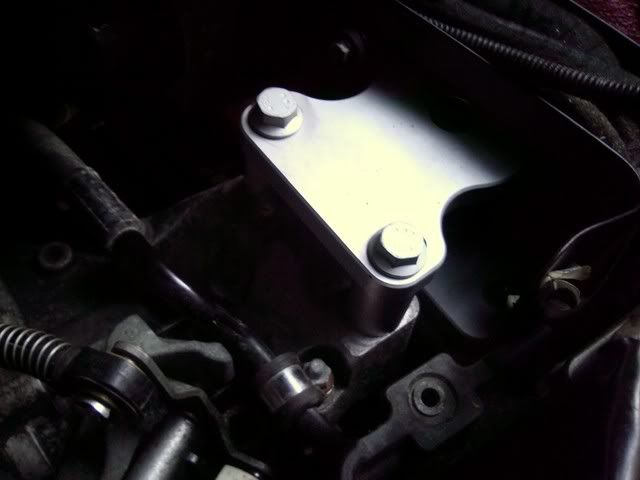 I then did the other side.. but it was getting dark so I stopped the pictures after moving the coolant bottle out of the way, and just knocked it out.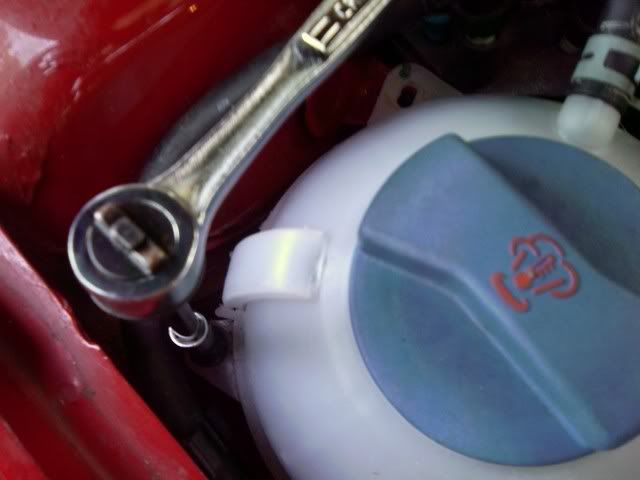 It is a straight forward job that can be done in a parking lot with simple hand tools.
Off the top of my head-
Jack for supporting engine. (do each side seperate- oilpan for engine side, under trans for trans side)

T25 torx for coolant reservoir

6mm allen socket

8mm allen socket

13mm hex socket

16mm hex socket

18mm hex socket

assorted ratchets & extensions

Channel locks (for intake hose clamps)

Cold Beer :beer:

I don't think I am forgetting anything.
These really are a no brainer. Easy enough install, no break in period, should never wear out. No noise, no vibration. Good times. :thumbup::thumbup: