Discussion Starter
•
#1
•
do88 was founded entirely from scratch by two young entrepreneurs and has in addition two employees at this date. We are selling self-developed, custom made silicone hoses, intercoolers and pipe kits with accessories. Our goal is to provide immaculate quality, unique assortment and speedy deliveries.

Our model adapted intercoolers are completely designed by us in Nykvarn, Sweden. You might reckon differently, but that is really a fact. We are proud of that. One could easily be misled to believe all aftermarket intercoolers are the same, or at least similar. That is not the case. We do not want to put our trademark on a product not optimized to our demands. Self-development and in-house design is our mode of procedure to assure our products´ competitiveness. Using CFD-analysis, flow bench verifying and actual test riding with computer logging, we transduce theories into practice making sure we are always up front.
Offered for you is our performance intercooler for Audi, Seat, Skoda, VW 2.0 TFSI - best on the market!
This performance intercooler is developed by do88 to replace the original / OEM intercooler and gives true performance without the need of rebuilding the whole car!

Significant advantages with do88 performance intercooler (OEM intercooler):
- Core volume: 13342cm3 (7676cm3), do88 is 74% larger!
- Air flow at 0,15bar/2,18psi pressure drop: 448CFM (335CFM), do88 34% higher! See diagram below!
- Post intercooler air temperature at same conditions: 29°C (37°C), do88 8°C lower! See diagram below!
- Fits all cars in list below!
Fits:
Audi A3
Year models
: 2005->
Engine:
2.0 TFSI 200hp
2.0 TSI 200hp

Audi S3
Year models:
2006-2012
Engine:
2.0 TFSI 265hk
2.0 TSI 265hk
Audi TT
Year models:
2007->
Engine:
2.0 TFSI 200hp
2.0 TSI 200hp
Item price 767 USD!
The do88 performance intercooler is an all aluminium construction with cad designed, flow optimized, cast end tanks and optimized core design (60mm thick) to achieve best possible cooling efficiency combined with lowest possible pressure drop!
Always remember that the OEM intercooler was designed for the power level the car was built for. A power increase or even just very hard use of the car in a standard version, may cause the OEM intercooler not being able to offer the performance that you need. So, solely after an engine software tune, the do88 performance intercooler will give a performance increase over the OEM intercooler! Moreover, the OEM intercooler have plastic tanks that don't keep up with higher boost levels very well so the do88 performance intercooler will also add reliability!
A common misunderstanding is that an intercooler installed in this position cannot provide good performance and a front mounted intercooler / FMIC would be much better. But actually the do88 performance intercooler are far better than most FMIC installations where only a core with small front surface are possible to install and often also installed partially behind the bumper beam which will reduce cooling capacity even further and often cooling below the OEM intercooler are achieved.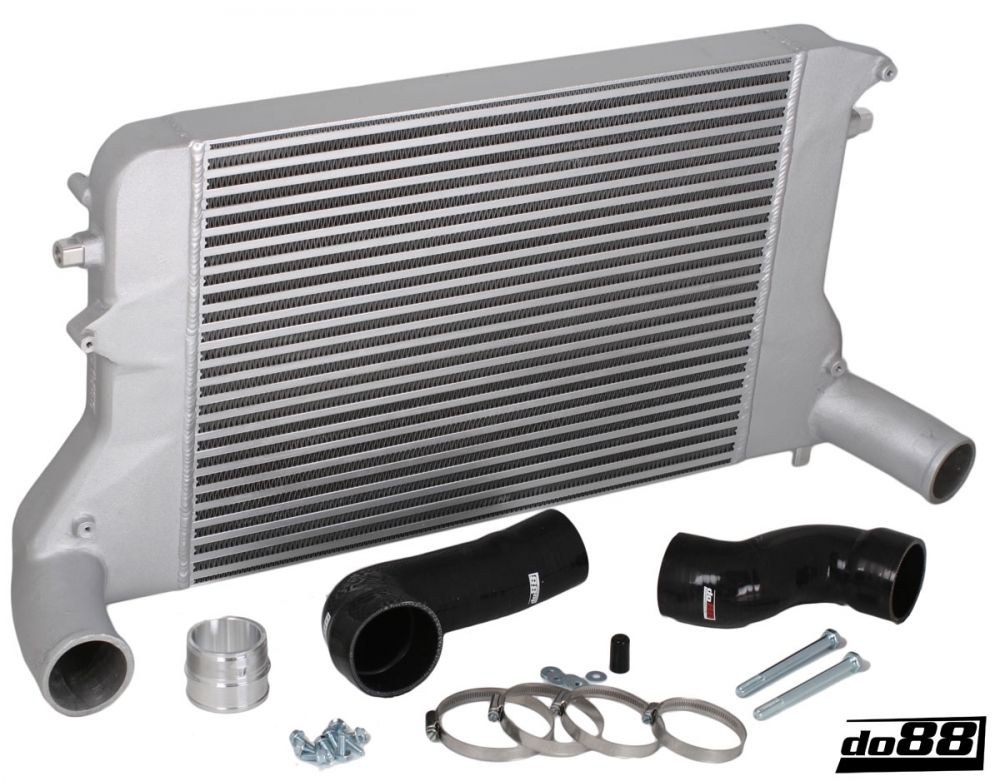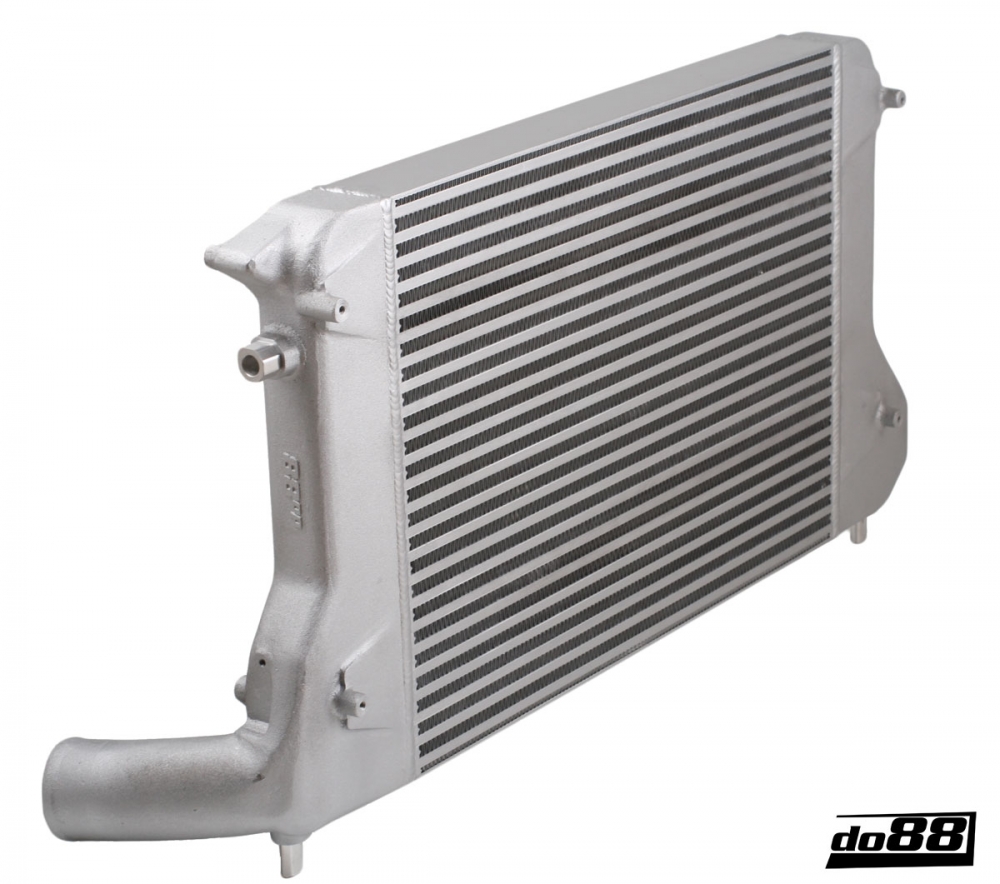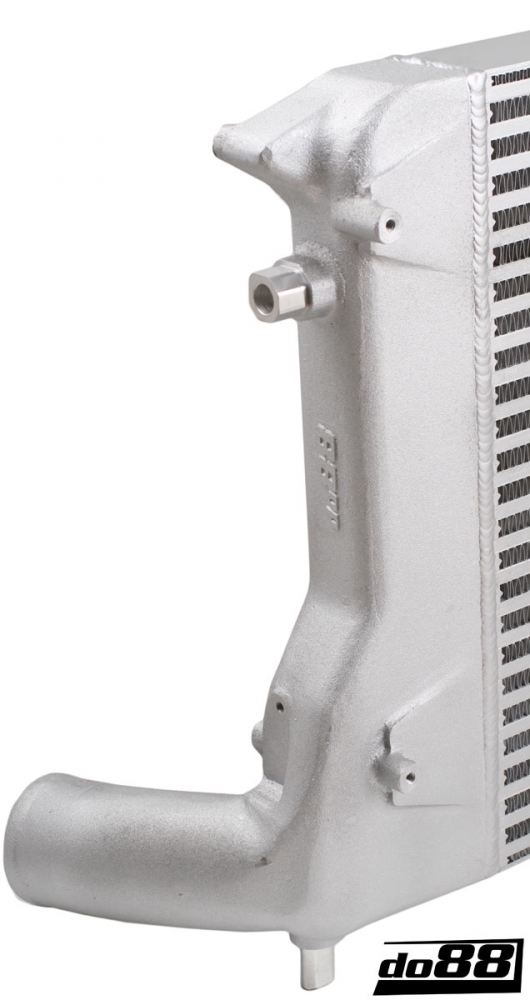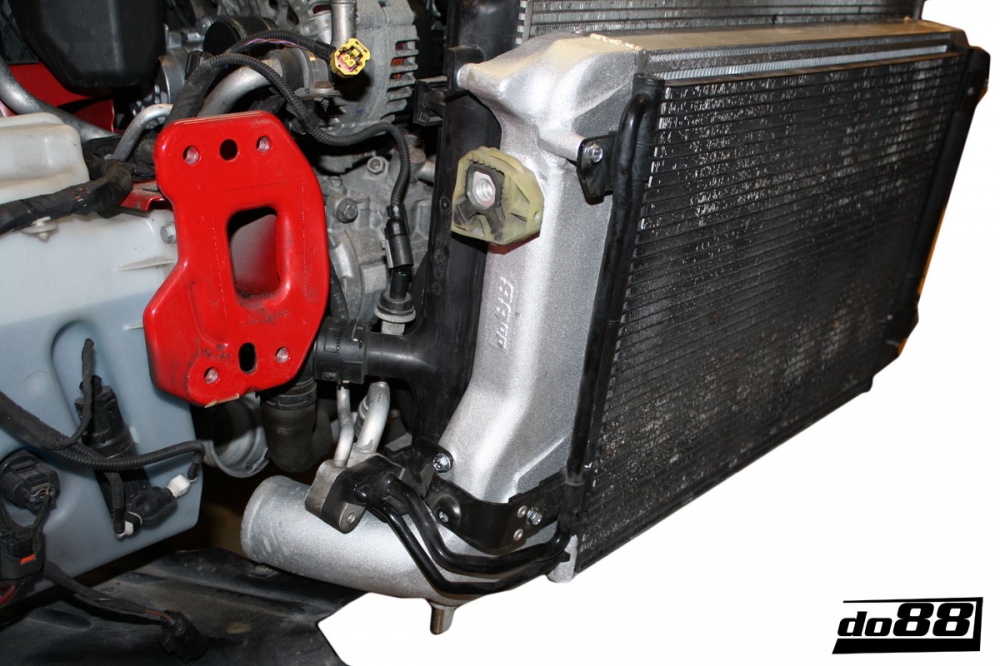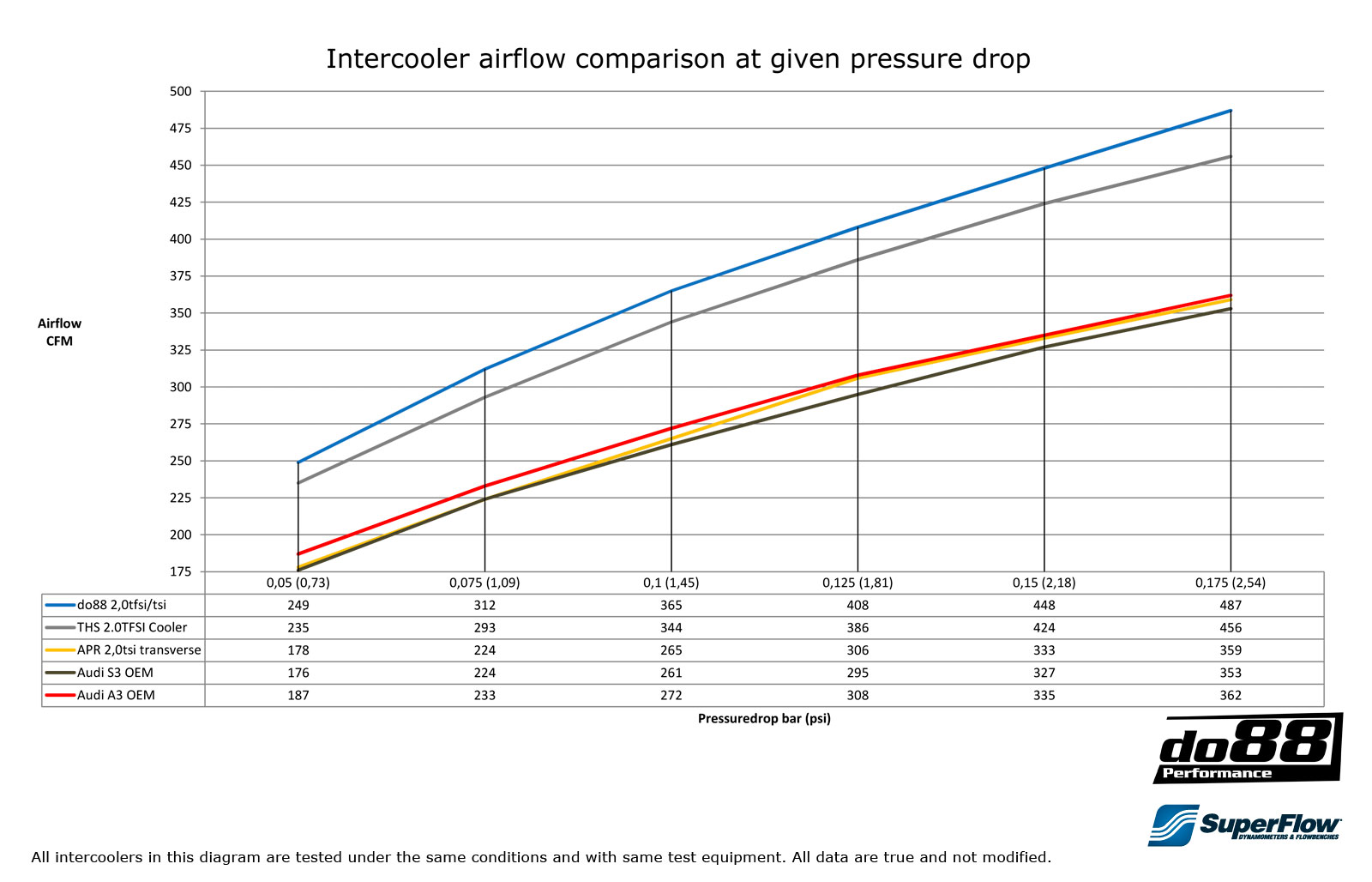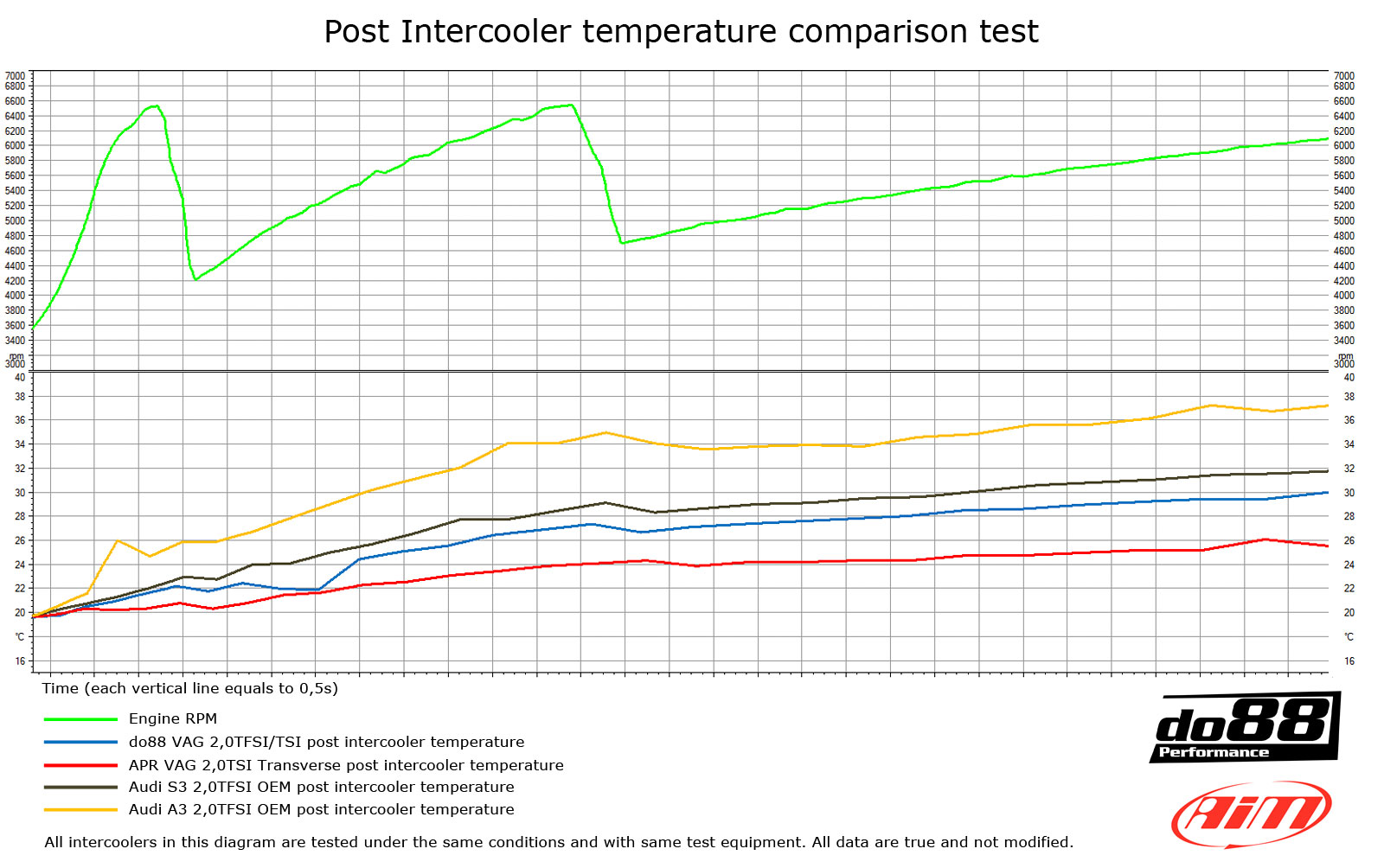 We are ready to ship this item worldwide within 1-2 days. Please feel free to contact us at

[email protected]

, or go right ahead and order your intercooler at any of our partners:
http://www.eeuroparts.com
http://www.eurosporttuning.com