I am pleased to bring you guys
Driveshaft Shop aluminum single piece driveshafts
with brand new CV joint ends. These are not U joints like some versions the competition has, and these do not require you to swap over your old tattered and used joints from your stock driveshaft. These are 100 percent ready to bolt on. They come pregreased with fully synthetic grease. They are 1 piece to remove the problamatic and failure prone driveshaft support bearing. Best of all no more clunking rear ends when shifting, and twisting stock driveshafts hitting the transmission tunnell. You will not find higher quality and engineering and materials used anywhere else.
Available for b5 a4 and s4 models and other models using same length sizing
Benefits:
-Lighter 17.5 pound weight fully assembled including grease, sticker, and CV joint ends on and balanced; means faster rev up much like adding a LWFW or lighter wheels vs stock which is 22.5 lbs full assembled with grease
-removes problematic center support bearing
-single piece shaft so no deflection induced knocking or hitting of the tunnell
-no more rear end clunking
-precision balanced to 9000 rpm - see what the competition balances to Read here:
http://driveshaftshop.com/blog/?p=235
- Tested with over 1000 miles on my own personal vehicle - no vibrations or issues
- Good to 1000 HP. If you can break it you have a monster engine under the hood.......
- All new components; no reused parts from your stock shaft, never have to change a bearing again
ALSO AVAILABLE IN in a CF shaft and a Steel Shaft!!!!!! Inquire

AND guess where its made - IN AMERICA!!!
Retail Price: 849 + shipping
My price
: TOO GOOD TO POST PM ME FOR PRICING - Special Back to School Pricing to help those college students go faster on a budget :screwy:
BEST OF ALL EVERYONE, these are in stock, ready to ship same day order is placed. No delay or wait time, They leave SAME DAY!!!!
:laugh: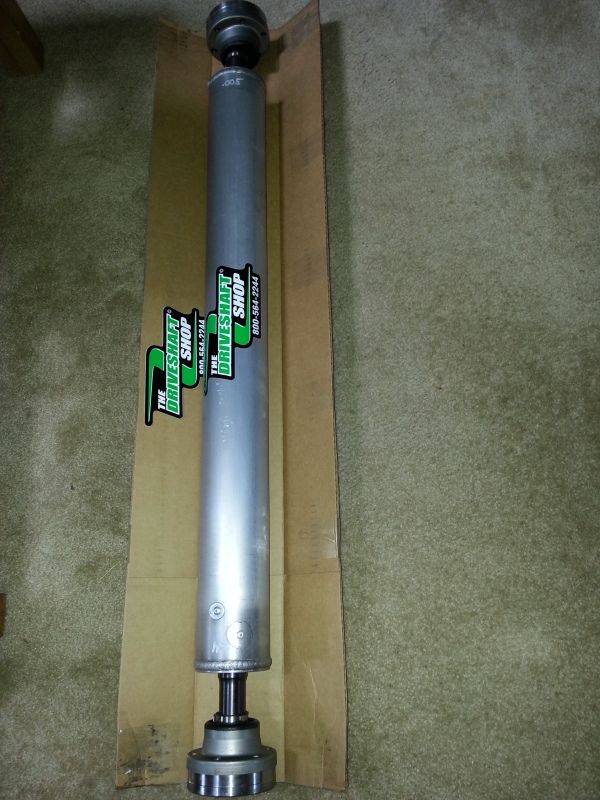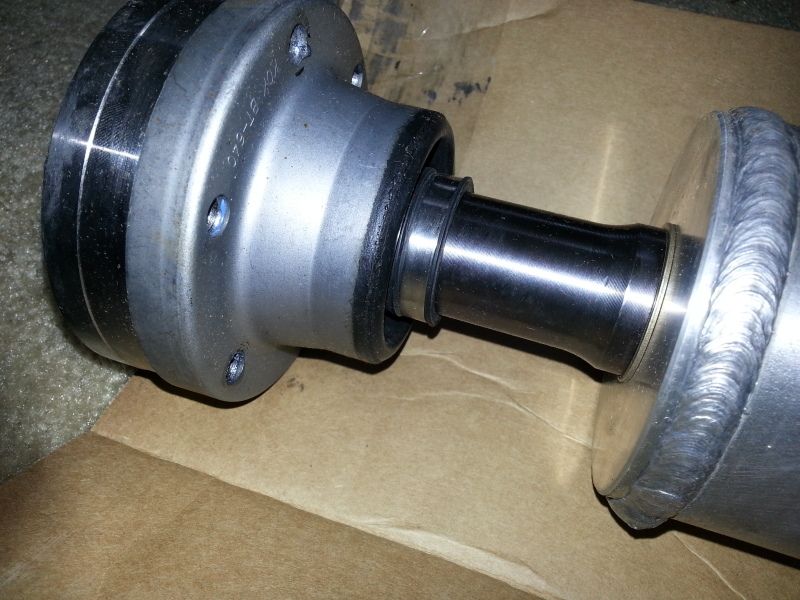 Comparison stock to driveshaft shop quality: