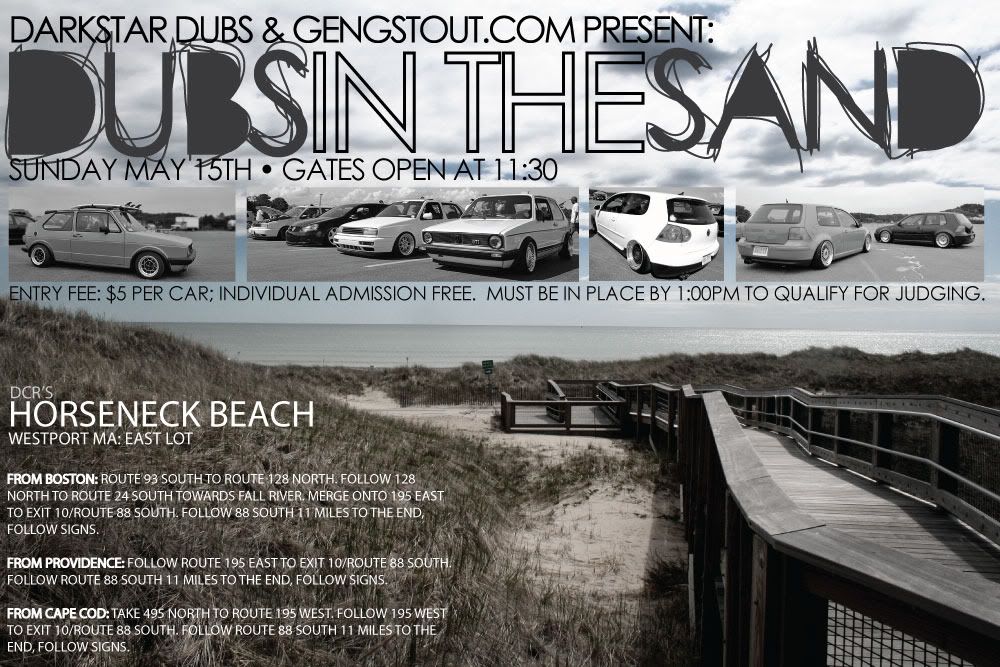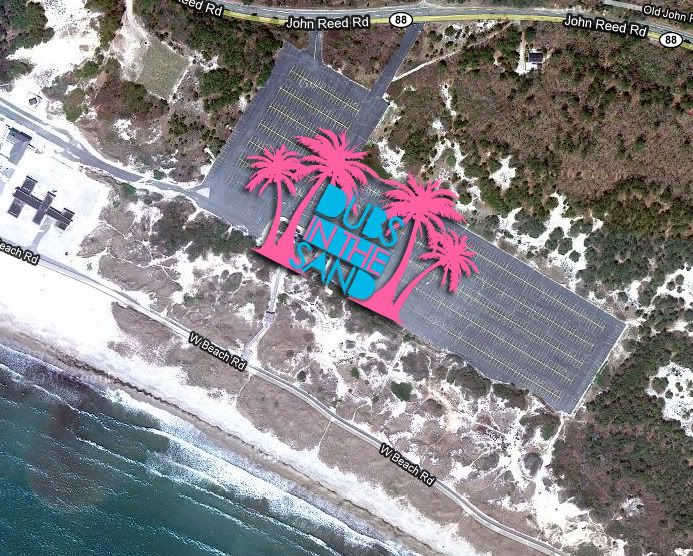 last year: Gallery:
http://gengstout.com/gallery/dubs-in-the-sand/

Show info:
This is a state reservation run by the massachusetts department of conservation and recreation. Because of this the permit process can take long, resulting in the date subject to change but the 15th is what we are shooting for and as of now, we do not foresee an issue with that date
Rule(s):
This is a massachusetts state park so
alcohol is 100% prohibited.
We are organizing a saturday night pre party with very close hotel and camping accommodations for all of your drinking needs. This rule will be heavily enforced by staff as well as state police and any violation can result in the event being shut down. so PLEASE, respect this one main rule.
This location is very well kept, and therefore it is crucial to respect it and clean up after yourself. There will be trash barrels at the end of basically every row of cars so it wont be a long walk.
Food:
Will 100% be available. we are working with a couple different vendors right now, as soon as the information is confirmed ill post it up. It will most likely be similar options as last year(burgers, dogs, fries, etc) just a larger station to accommodate the amount of people to keep the lines down
Judging:
At last years event we tried to keep this as non biased as possible by having a peoples choice vote. Out of 600 participants and spectators, only 100 voted, so we totally admit, it did not work as planned and will be totally revamped this year. There will be a first, second and third position, possibly a special award or two. This will not be a classed event, we want to give credit to complete, quality builds. More info on this as it develops, as of right now cars must be in place by 1pm to qualify for judging.
Pre-party:
Hotel accomidations:
There is a promotional rate under the name GENGSTOUT at the best western.
To get this rate you must call to make your reservation at least 10 days before the event
$95+tax
Best western
737 state road dartmouth, ma
508.717.0424
The hotel is right next door to dartmouth wasabi where we are holding the pre party.
Horseneck beach also has a camp ground, which is right next to the event location. you can make reservations for the campground here:
http://www.reserveamerica.com
Just search for the horseneck beach camp ground on the side bar
Date is subject to change, more info soon
opcorn:
FB info page:
http://www.facebook.com/pages/Dubs-In-the-Sand/146541992067061
FB event page:
http://www.facebook.com/event.php?eid=180520565312346&ref=ts
Feel free to PM me with any other questions regarding the event