Just installed this over the weekend.
Link
Cone Air Filter Induction Intake Kit - Audi S3 A3 (8P) TT (8J) 2.0 TFSI K03 K04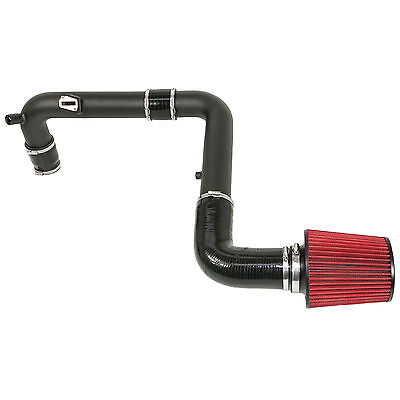 This induction kit fits the vehicles listed in the compatibility section. This is a complete hard pipe induction kit for 2.0TSFI (EA113) engines, these engines can easily be identified by the unique engine cover with integrated air box.
It came in a RAMAIR box with RAMAIR parts. It just did not include a heat shield.
Installed:
Took about 40 minutes to install. It wasn't difficult, just took a little longer than expected due to the clamp that I needed to pinch to get the old hose off.
The first day, at high RPM it made my engine light blink due to unmetered air going through the port hole after MAF.
AS you can see the intake come with a rubber fitting over the port hole.(below left) The Kit comes with a plastic piece that blocks this port hole as this rubber gets hot and lets unmetered air through. Its strange to see it installed liked this on the ebay pictures as well as surely it will give you misfires at high rpm.
Cap installed. Once this cap was put on , no more issues. No faults codes to clear.
The cars sounds great at WOT, good induction noise. Good turbo noise and audible bypass noise with my DSG.
WAYYY better than getting those cheap blow off valve crap they sell on ebay that makes your car sound like a giant bus. Dont get those, theyre wack.
Certain deceleration give it an awesome fluttering noise. Very happy with my purchase. The car doesnt sound like a bus.
Happy that I dont have to take that huge intake on top of the motor on and off (not that it was difficult) when working on the car and I dont have to use my two fingers to open the motor oil cap anymore. Really loving driving the A3 even more. For 130 bucks free shipping from across the pond, cant complain as it was one of the cheapest intakes I was able to find.