Discussion Starter
·
#1
·
Ever wonder what the inside of a Fuse Box looks like?
I took a 89 Cabriolet Fuse Box and opened it up.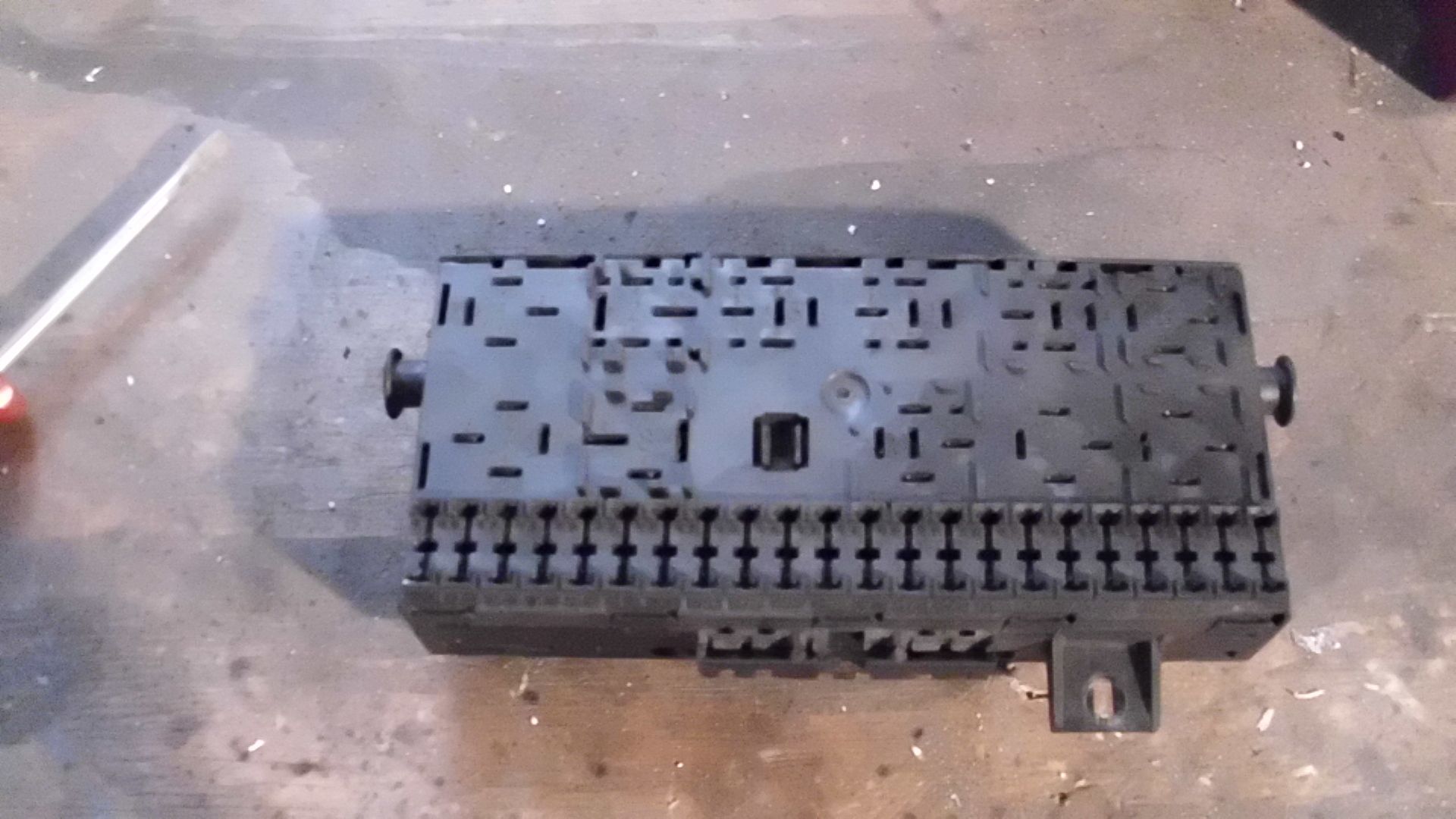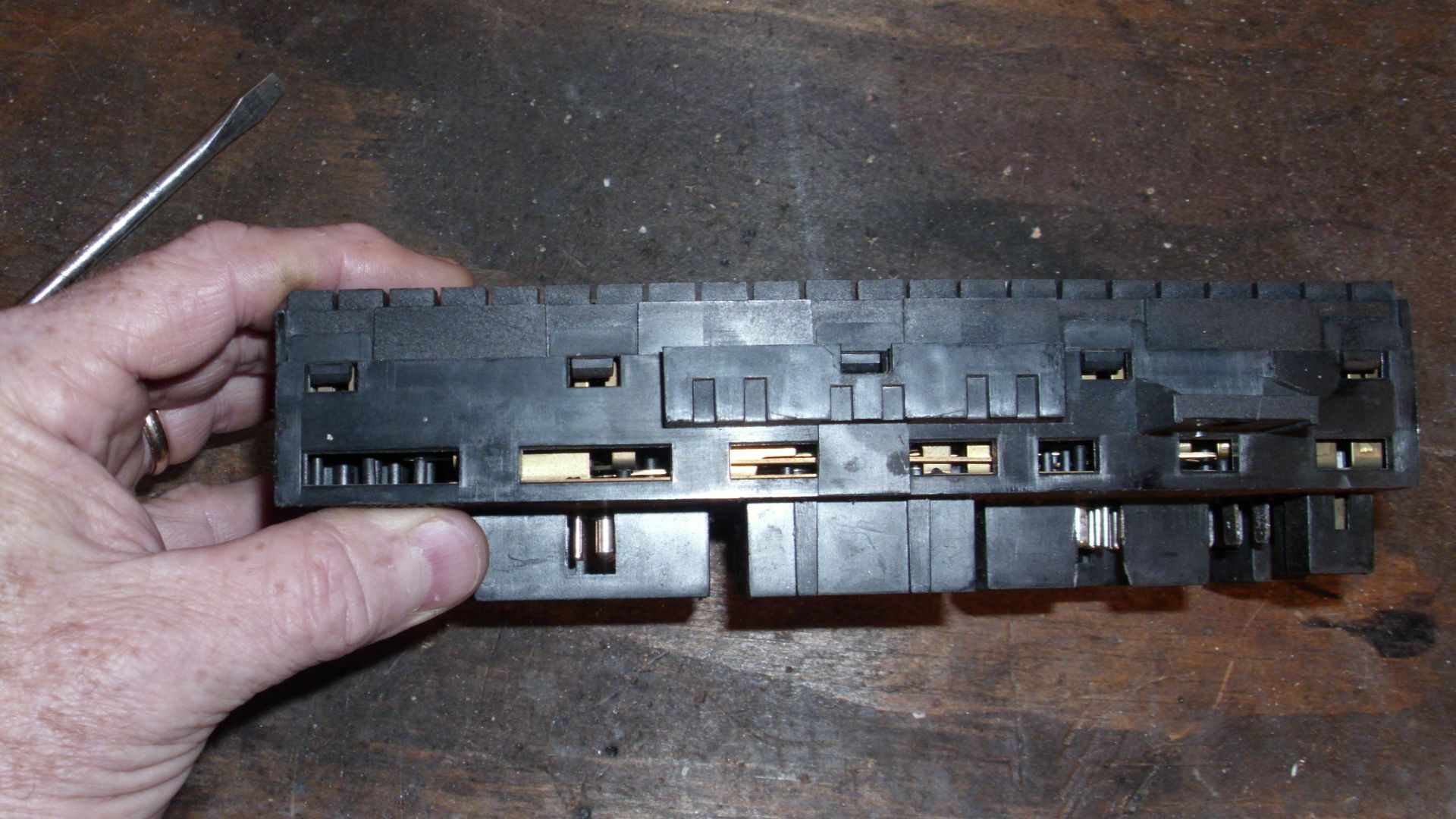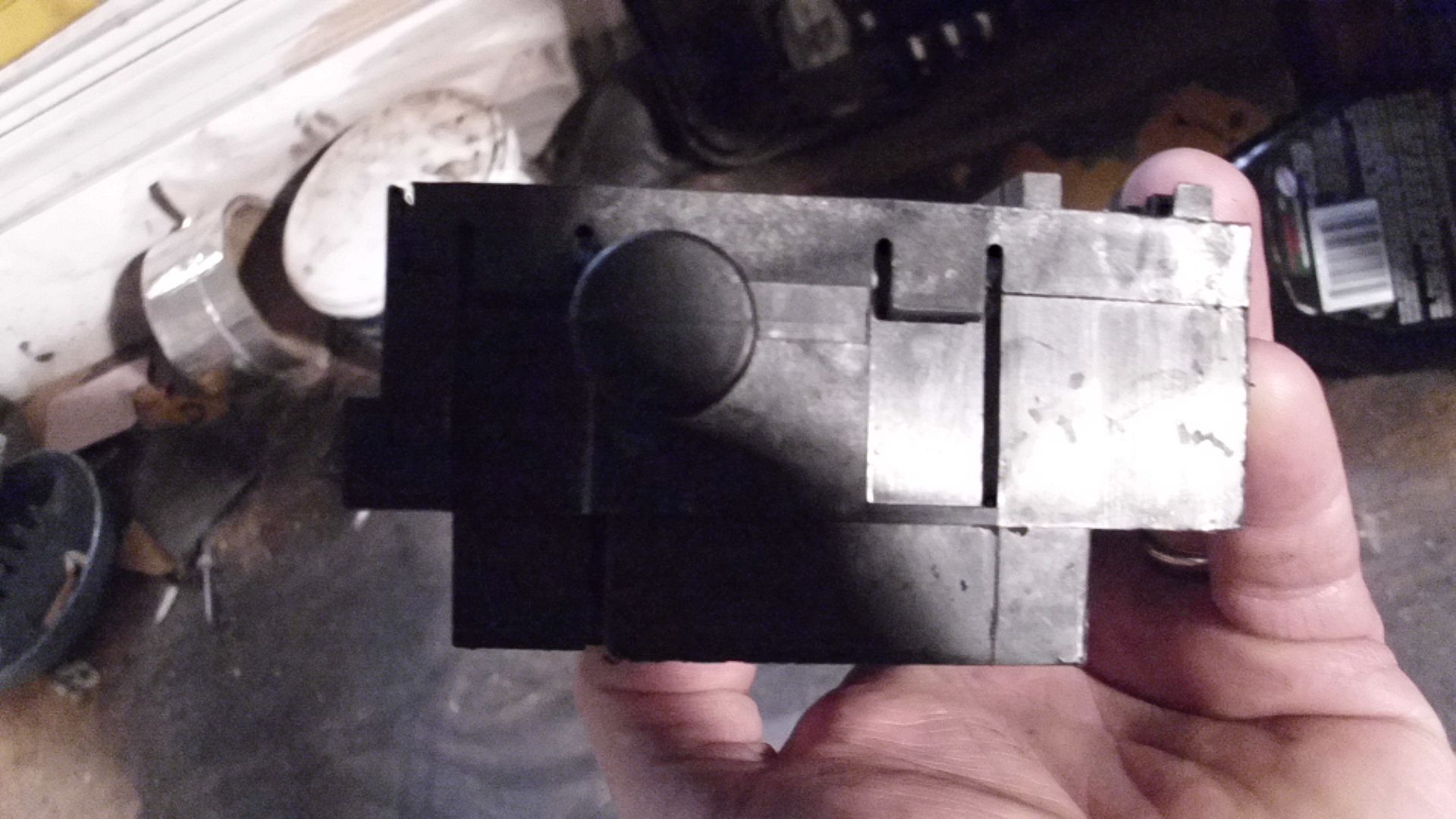 Pry the side tabs loose while popping the top loose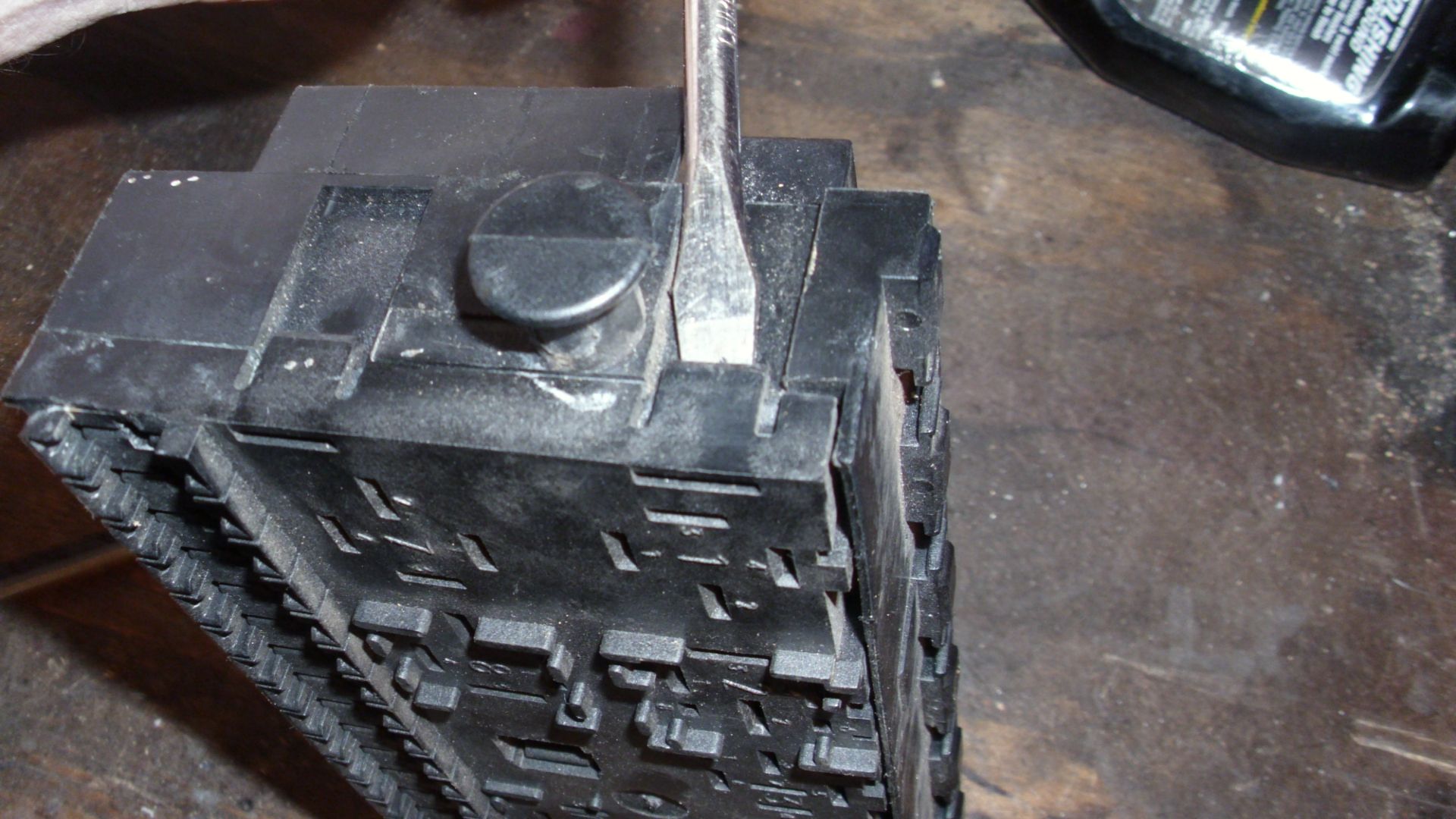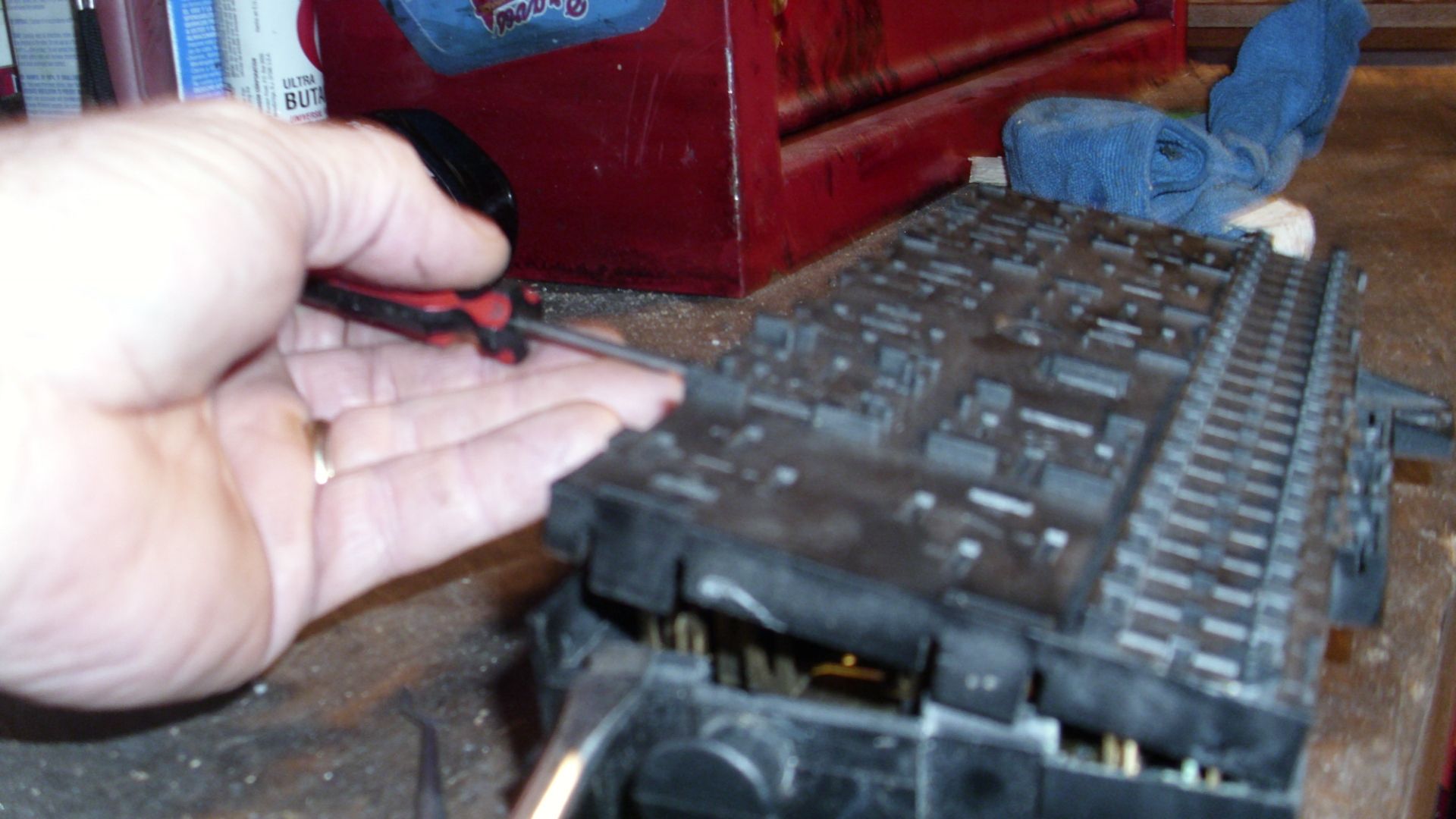 The back side of the front panel.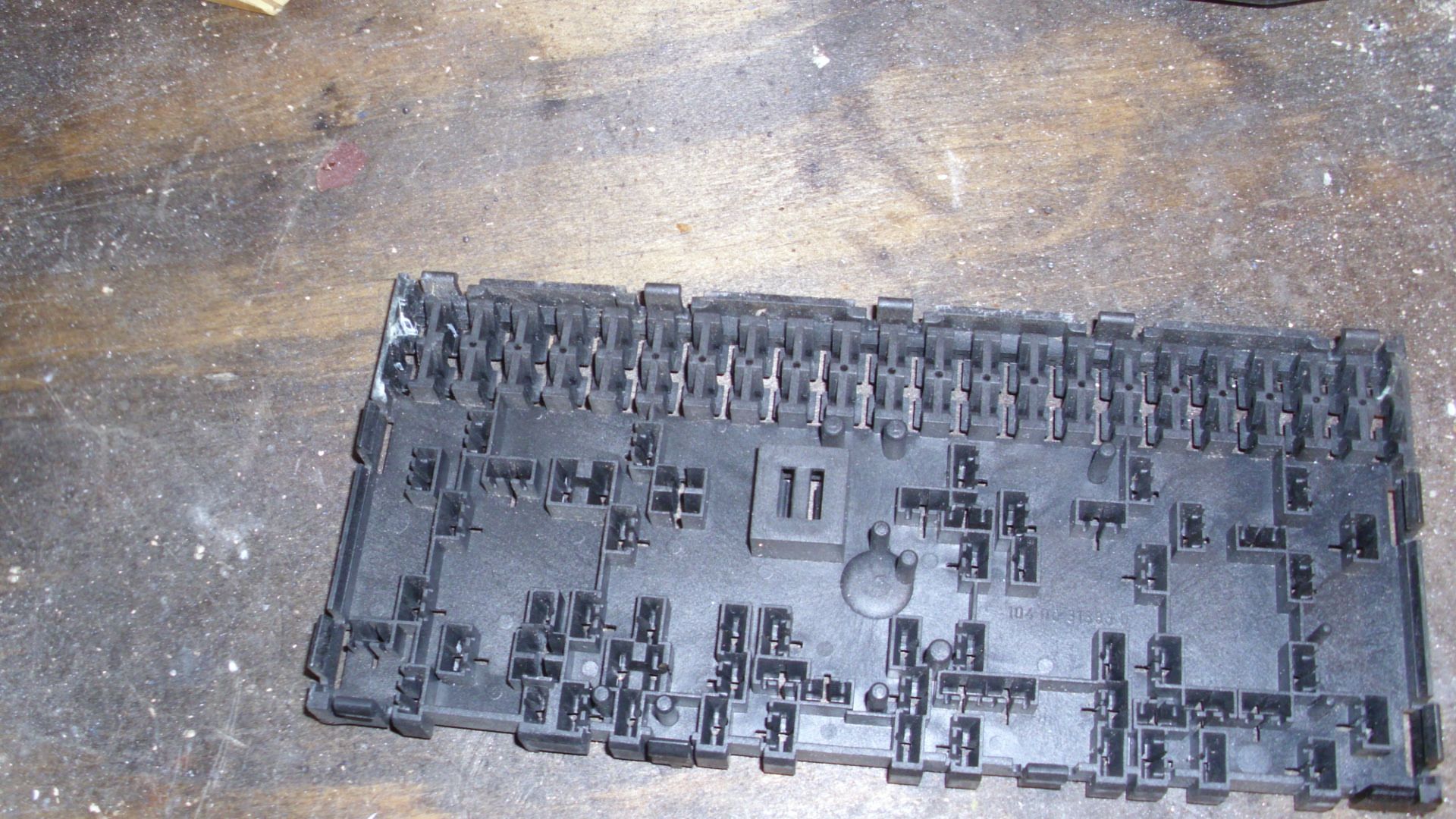 What the insides looks like.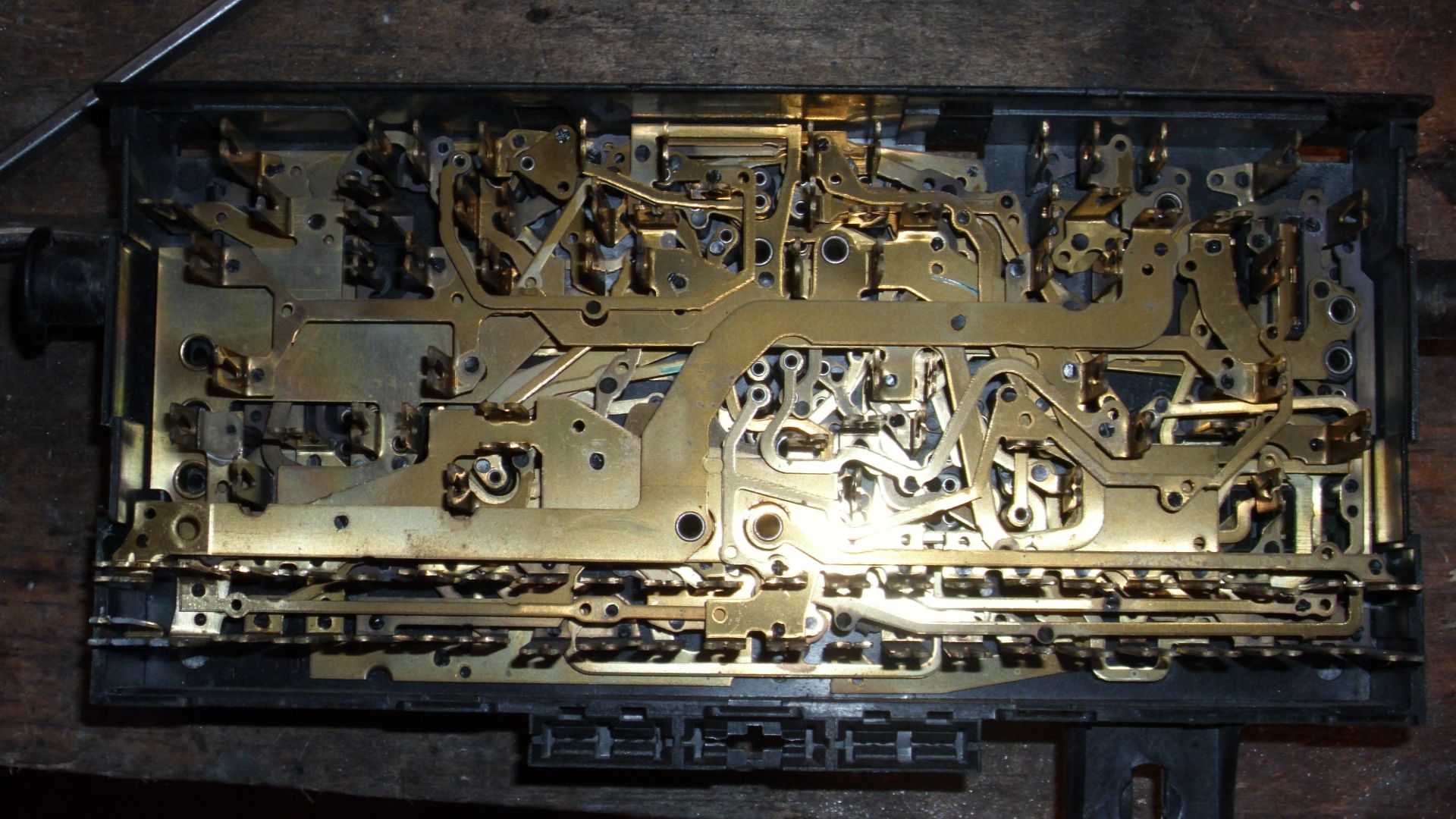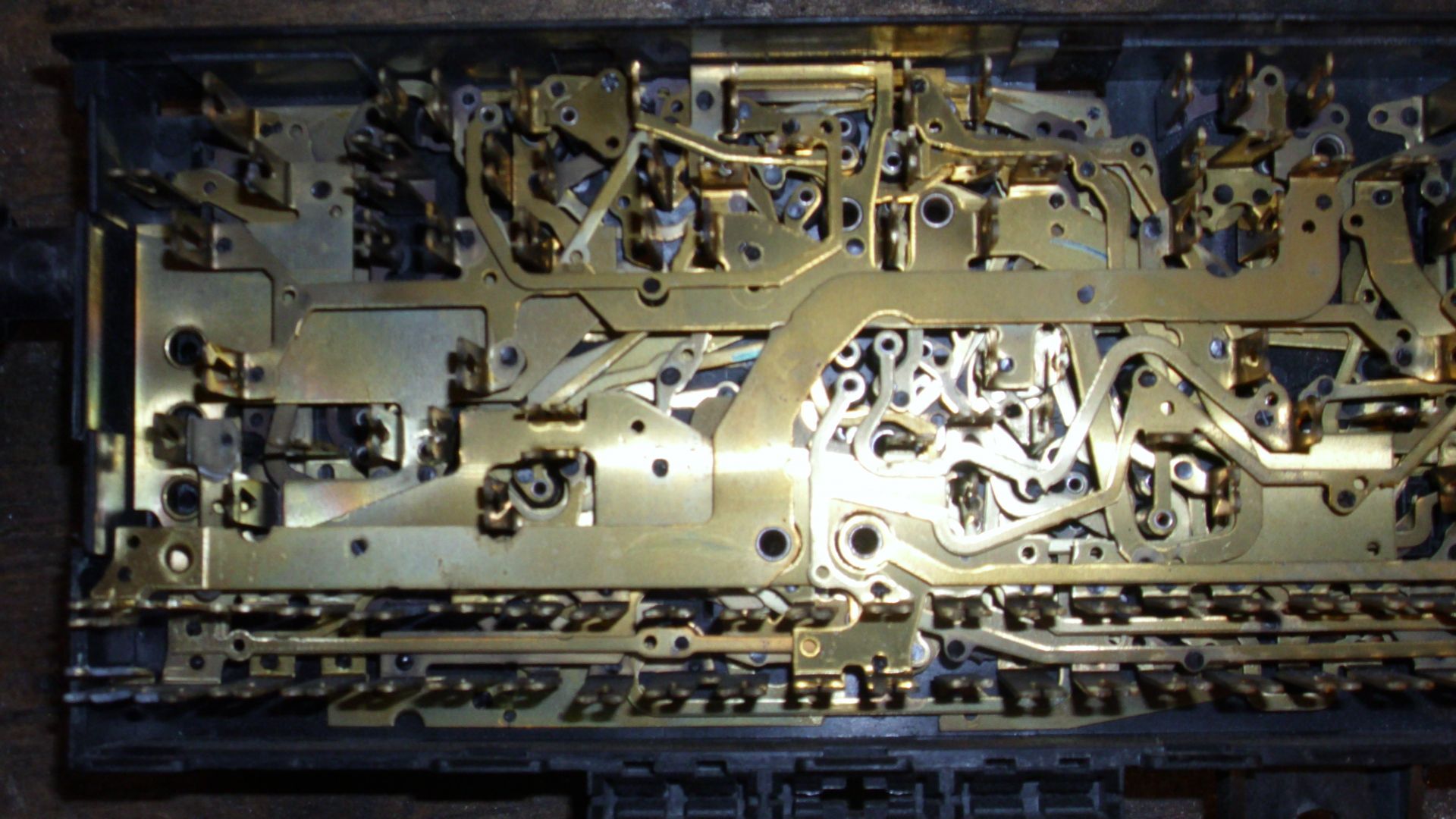 You can see some corrosion in F1 and f2 fingers.
I would of taken it further apart, but the traces are heat welded to plastic mounting tabs, the black dots, and the pins to the rear are
press riveted to the traces too. No I wasn't going to destroy a perfectly good Fuse panel.
I am thinking if yours isn't too corroded or burnt, then soaking it in TarnX bath may safely remove the tarnish and corrosion.
Be sure to flush with water, and allow to dry prior to re-assembly.
Also it is quite possible that you can smack tighten some of the pins to get a better connection if warranted.